Most Underrated Electronic Music Artists
2 years an electronica fan, and I have seen the unexplored side of it.
The Top Ten
1
Moby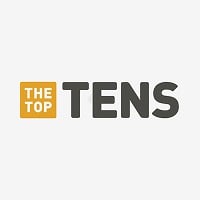 Moby is an American musician, who has produced inventive new styles to various subgenres of electronic music, inspired by 1950's gospel as much as by modern rock, and musicians from New Order to David Bowie. ...read more.
I love Moby. He's the sort of chap you just want to go out for tea and cake with and talk about the state of the environment without you feeling like you're being belittled. I've always liked his music, and his work with the Void Pacific Choir was really interesting. I love his new album though. - callumchilled
How is Moby a one hit wonder with songs such as: Mistake, Flower, We Are All Made of Stars, Extreme Ways, Porcelain, Why Does My Heart Feel So Bad, Everloving and In This World? Seen the views even on those? Also! Another underrated, in my opinion, art of electronic music is Infected Mushroom. I recommend their song Special Place.
Moby is literally behind daft punk the biggest selling electronic act of all time. He has sold over 20,000,000 albums world wide.
So a one hit wonder with a huge fanbase is underrated now? - ProPanda
2
San Holo
The only good artist making trap music I know so far. His chill trap is best! - MChkflaguard_Yt
San Holo is my vote for the most underrated electronic music artist!
San Holo=Epic...He's really good and deserves this spot...Moby's good too...But I like this guy more...One of the best in Trap Music after Wide Awake, Illenium and T-Mass!
3
Odesza
They are too good to be popular, but they're getting there.
4 Medasin
5 Tunedef
6
Skream
Most underrated producer, fact.
Skream is classic dubstep and I love that. - syntaxEDM
7
Filo & Peri
Moby is my number one choice on this list, but I have to say here that Filo & Peri are left out when it comes to trance and house. They deserve lots more attention. "This Night", for instance, is one of the best songs of all time. - PositronWildhawk
8
Electus
His entire subgenre, chillstep, is massively underrated, and he is the best in it. His best song, "Fallen" is haunting for life. - PositronWildhawk
Agree he's very underrated...but speaking of chillstep, where is BLACKMILL?
9 Slushii
10 Feed Me
The Contenders
11 John O' Callaghan
12 Fear Club
13
Deadmau5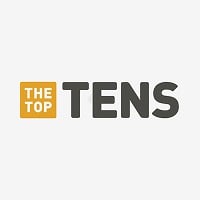 Joel Thomas Zimmerman (a.k.a. deadmau5) is a Canadian DJ producer, formerly a web developer, who produces a wide variety of electronic musical genres, such as electro and dubstep, but is best known for popularizing work in the areas of progressive house and electrohouse, along with the genres themselves. ...read more.
He's not underrated. If anything he's overrated
Deadmau5 has been underrated. Despite his simple melodies, he puts a lot of effort into synths and the rhythm. Others like Martin Garrix usually have a simple rhythm of quarter notes. Deadmau5 on DJ Mags is dropping. Producers who buy bots to vote like Dimitri Vegas and Like Mike are not even that good. It is just that people are slowly transferring from pop to EDM so people still like energetic music. One main reason Deadmau5 is underrated.
Although he is well known, he has many underrated songs like Gula, Sleepless and FML.
The terms "Overrated" and "well known" are two different things. The mau5 is now pretty much well known rather than overrated considering how his style of music differs from generic "EDM". An example of overrated artists are Skrillex, Chainsmokers and Calvin Harris.
14 Jonas Blue
15
Alan Walker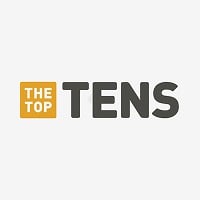 Overrated, pretty decent but his songs, especially faded and the spectre, are just overplayed on Roblox, or just anywhere. At least he's not bad.
Him and calvin harris are the only good dance artist left. Like if Allan Walker was in the charts in the early 10s then he would have more hits in the chart. - Subs1997
16
Aphex Twin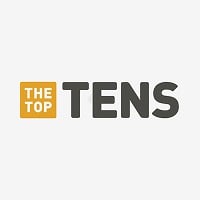 Richard David James (born 18 August 1971), known by his stage name Aphex Twin, is an Irish-born English electronic musician and composer. He is known for his influential and idiosyncratic work in electronic music styles such as IDM and acid techno in the 1990s, for which he won widespread critical acclaim. ...read more.
He influenced a lot of the popular electronic artists today! Without him, we wouldn't have Daft Punk, Deadmau5, Squarepusher, etc.. Though he is quite popular, I think that he is very under popular in the United States. - Slipperyjack40
master
17 Alison Wonderland
18
Example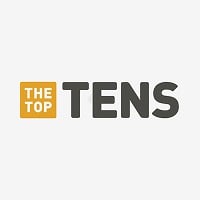 Elliot John Gleave, better known by his stage name Example, is an English musician, singer, songwriter and record producer.
Live life living was a blast...sad he faded away since then
Am huge fan of him its sad the he had his last chart it in 2014 he allso brought something new to the dance sence is mixing rap into dance. I remember the days jamping to example as a teen changed the way you kiss me was my jam when I was 14 I remember wont go quitley came out when I was like 13 and before the example wasnt dance in the early 00s he was more hip-hop and grime back. Am glad he turned into a dance artists. Am hopeing the he will make a great big come back soon because his newer stuff keep flopping because the charts want gay Bieber and gomez in the top and other fake stars. Example is a real artists and he is true to himself and so down to earth. Example reminds me of the days from early 2010s like in 2012 as a 15 year old comeing back home from well everyones at work I order a pizza and put on clubland T.V. and dance nation and you see lot of Example on them channals with Swedish House Mafia Calvin Harris Nero Inna Alexandra Stan Nadia Ali Nnife Party Tiesto Armin Van ...more
Am a huge fan of example and have been for a very long time I grow up listening to him as a child and teen changed the way you kiss me and stay awake where my jams when I was 14 back in 2011. I started listening to example back in 2008. And he has brought something new to the dance music sence by mixing dance with rap and grime which is his own style. Example so reminds me of the early 10s in clubland. I remember back in 2012 I was 15 years. After school I used go allways go straight come and allso had a free house due to fam been out wha I did right is order a pizza turn and clubland T.V. and dance nation example was more shown on them channels. There was Example,Calvin Harris,Swedish House Mafia,Cascada,Inna,Alexandra Stan,DJ Fresh,Armin Van Buuren,Tiesto,Basshunter,Ultrabeat,Flip&Fill,Kelly Lloreana and more those where the artists back then. It's a shame Example has not had a hit in 4 years he needs a great chart come back. - Subs1997
19 Rusko
20 Gemini
21 Morgan Page
22 Adam K & Soha
23 Cash Cash
24
Mt. Eden
The creator of iconic tracks, Sierra Leone and Still Alive remix. Honestly Mt Eden defined dubstep.
I FORGOT TO ADD HIM HERE SORRY - DubstepLover
25
Madeon
One of the youngest and most talented.
His melody and style was very refreshing!
26 Skism
27 Zomboy
28
ŦƦΣD
His single "Breathe" is amazing. - PositronWildhawk
29
Tobu
I love his songs in the NCS... cloud9 is my favorite though - meitokenchop
30
Bag Raiders
Not anymore, since they made that Shooting Stars song - SpectralOwl
31
Skrillex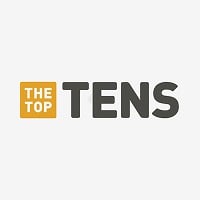 Skrillex is an American (Born in 1988, in Los Angeles, California) EDM producer who is known for popularizing dubstep. He is part of the bands Jack Ü (DJ) and From First To Last (Lead Singer). His album Recess debuted at 4 on the BB200, tying him with Zedd for the highest debut for an EDM album on ...read more.
He is one of the few United States artists I like. - Slipperyjack40
This guy is overrated to be honest-TheCoolGuy1
32 Jax Jones
33 Xkore
34 Samantha James
35
Xtrullor
god
I still cannot understand s guy is not making millions of dollars at the box office. Sure his music is very weird, but that doesn't mean he is a bad artist. He is slowly getting more attention, since his most popular song Supernova recently hit 1M views on YouTube, but i
this guy deserves at least 10.000.000 views, because songs like Supernova, Ego Death, Corrosive (my personal favorite), Hate Everything, I Like Your Face, Paracosm, Hidden Daggers Remix, Ichor, Soulstorm, Terran Era, Event Horizon, Zelda 2 Castle Theme Remix, Birth of the Sun, Chemical Rage, Jnana, The Armor Of God, and the recently released Nirmitti are very high quality songs that clearly have a lot of effort put into it, yet they don't get the recognition that they deserve. Please go check out this amazing artist on Newgrounds, it will be worth giving them a look.
36
Christian Büttner / The Fat Rat
Wow! I can't believe he is not included in this list... an overly underrated glitch-hopper that had made good EDM. Listen to his "Unity" and "Monody", I'm sure you will find these and more of his songs good... Windfall, Never Be Alone, Time Lapse. And most of his better music can relate to its title, like Fly Away, which makes you feel like you just flew up into the sky and you saw everything below you. - meitokenchop
He's not necessarily the best EDM artist around, but he's much better than mainstream artists like Marshmello.
We are the dream... - meitokenchop
37 4 Strings
38 Mike Perry
39 Document One
40
Adam Young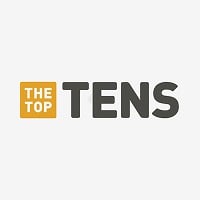 Adam Randal Young is an American singer, songwriter and multi-instrumentalist, best known for creating the synthpop/electronica project Owl City. Other important projects he has taken part of are Sky Sailing, Port Blue, Swimming With Dolphins, Seagull Orchestra and Adam Young Scores.
41
XY&O
Good music. That's all I can really say. - Solarian
42 Boy Is Fiction
43
Marshmello
Considering how much songs by him has made it onto the music promotion channels, he do. - MChkflaguard_Yt
44
Flume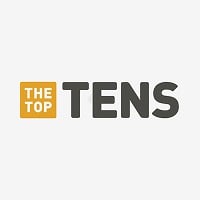 Harley Edward Streten, better known by his stage name Flume, is an Australian electronic music producer.
Are you kidding, he's not even in the list of underrated?! - LegendaryProdigy
45
Bastille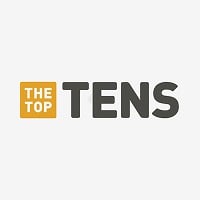 Bastille are an English indie pop band formed in 2010. The group began as a solo project by singer Dan Smith, who later decided to form a band. Beside Smith, the four-piece consists of Chris Wood, Will Farquarson, and Kyle Simmons.
Not electronic, more indie pop-rock. - Solarian
46
Jay Eskar
A future house/bounce producer, extremely underrated.

Examples -
Kinetic https://www.youtube.com/watch? v=jF00eLIzgbo

Feels So Good (w/ Waterbeld)
https://www.youtube.com/watch? v=_wbfoCgZjb0 - syntaxEDM
47
Diabarha
This person puts a lot of time into their work. It might sound like DTDTDTDTDTDTDTDTDTDTDTDTDTTDTD to you but it takes effort. - 0w0uwu
48
Phantom Sage
Colorado producer.

Examples -
MIKO https://www.youtube.com/watch? v=7t8lRdpv5IQ
Spirit (feat. Static Panic) https://www.youtube.com/watch? v=KcB0be0i_Hk
When I'm Gone https://www.youtube.com/watch? v=tAAUoLcf05k - syntaxEDM
49
Knife Party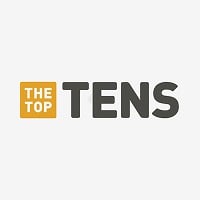 Knife Party are an Australian electronic music duo comprising Rob Swire and Gareth McGrillen, two members of the drum and bass band Pendulum.
50
Add N To (X)
Why are they so obscure? They were fantastic. - Bobert33
PSearch List