Most Underrated Fast Food Restaurants
htoutlaws2012
The Top Ten
1
Five Guys Burgers and Fries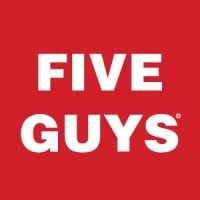 Five Guys Enterprises LLC (doing business as Five Guys Burgers and Fries) is an American fast casual restaurant chain focused on hamburgers, hot dogs, and French fries, and headquartered in Lorton, Virginia, an unincorporated part of Fairfax County. The first Five Guys restaurant opened in 1986 in Arlington ...read more.
This isn't a fast food restaurant, it is a burger joint - germshep24
This makes McDonald's look like Disney World food. Burgers are fresh and cooked in front of you (then you don't see crap put in it), fries are AMAZING, peanuts are delicious, and even their Cajun fries are great! This place makes me wanna give up on McDonald's!
And that is the reason it isn't a fast food Restaurant, you don't Compare McDonald's too Burger Joints, because that is unfair. You can only compare it to other Fast Food Restaurants like Wendy's, Jack In The Box, and Burger King you know places where the food is already pre-made - germshep24
Because it sucks!
I gotta show some New England pride, but also, Five Guys had the best food for before I went vegetarian. They have and always will have the freshest and least sketchy fast food ever. Even the fries are on pointe. And by on pointe I mean really unhealthy (in the delicious way). - keycha1n
8 Comments
2
Panda Express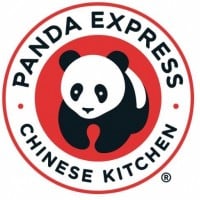 I don't really see anybody there. The last person who went was my family but we stopped. - MarioMaster101
I love Panda Express, only a few other families and mine go there. - Luckys
I see no one there when my family goes, it is very, VERY UNDErrated!
Only 1 person comes here a day. I think.
5 Comments
3
A&W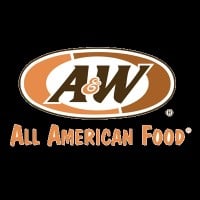 Root Beer floats here = always a win
Very rare to see one now - Randomator
I like the root beer
4
Cold Stone Creamery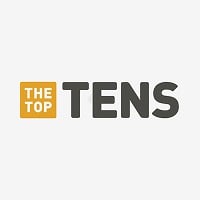 It's not fast food though - Randomator
I got a vanilla milkshake at a Cold Stone Creamery at Concord Mills and its taste was very heavenly! - ModernSpongeBobSucks
I haven't eaten here in ages but the last time I came here the food tasted delicious. - Anonymousxcxc
Best ice cream I had in a LONG time - Phillip873
2 Comments
5
Krispy Kreme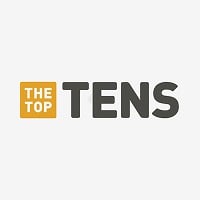 They serve awesome doughnuts!
Why is this underrated it is like the most popular Doughnut place - germshep24
Not fast food - Randomator
How is this underrated everybody loves this place.
2 Comments
6
Checkers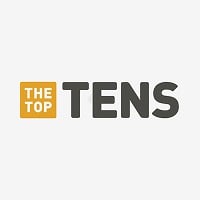 Their burgers are the best of the best
What about Max Grimes' Roadkill and Dumpster Dive?
7
Tubby's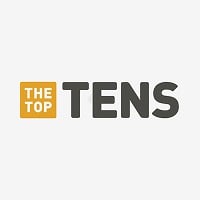 Patrick will b angry
8
Firehouse Subs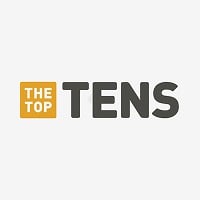 yum - BreakFastBeast2005
Even though I like subway more, I love meself a good beef and cheese brisket. -Poppliolover05
The subs they serve at Firehouse Subs have a very different taste from Subway. And the subs are just delicious and mouthwatering. - ModernSpongeBobSucks
My mom loves this restaurant! - ModernSpongeBobSucks
1 Comment
9
Zaxby's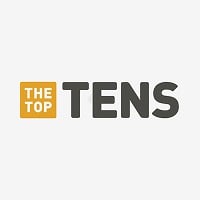 Nom nom. Great value...good food.
I love this place, the wings are great I can tell you that
Zaxby's should get more restaurant locations across the United States. - ModernSpongeBobSucks
I live in Homestead FL, and the nearest Zaxbys is way up in Winter Haven FL by LEGOLAND.
10
Smashburger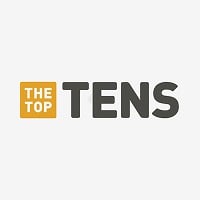 Yeah these are great
BEST BURGERS AND FRIES. I LOVE THIS PLACE. I WOULD EAT THERE EVERY DAY IF I COULD!
Their burgers are great and their butterfinger shake is one of the best things ever
Sadly there's none in my area anymore - Randomator
5 Comments
The Contenders
11
Burger King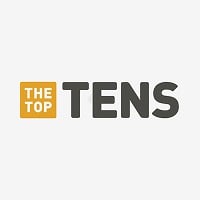 Burger King (BK) is an American global chain of hamburger fast food restaurants. Headquartered in the unincorporated area of Miami-Dade County, Florida, the company was founded in 1953 as InstaBurger King, a Jacksonville, Florida-based restaurant chain. After Insta-Burger King ran into financial difficulties ...read more.
Burger king is the best in my book so HAHA
12
Bill Gray's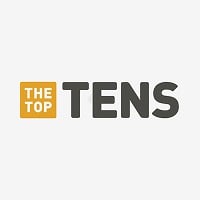 13
Steak N' Shake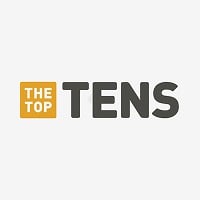 Steak N' shake is not underrated I wet there like 3 weeks ago and there food amazing!
Absolutely - Randomator
Steak N' Shake is delicious. - CartoonCriticizer
Just tried it for the first time today. The steak burgers are pretty good, but let me tell you something. The shakes over there are REALLY something to behold! The shake I got was in a really huge glass cup filled to the brim with frosty goodness! - ModernSpongeBobSucks
4 Comments
14
Dairy Queen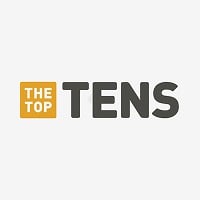 Dairy Queen is a chain of soft serve ice cream and fast-food restaurants owned by International Dairy Queen, Inc., a subsidiary of Berkshire Hathaway.
Well the blizzards are good but their food isn't quite up to par with their blizzards. - Randomator
I love their blizzards. Dairy Queen needs more love.
15
Auntie Anne's
Yummy pretzels... Why does no one like it :'( - XxAlexSavagexX
16
Noodles & Company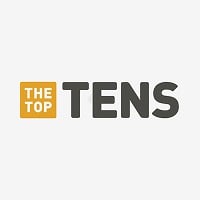 I LOVE the Wisconsin Mac & Cheese
BEST. FOOD. EVER.
Very underrated - Randomator
NOODLES AND COMPANY IS MY LIFE MY EVERYTHING MY BAE
17
Jersey Mike's
Italian subs are my go to. This is the place for them! Yummy!
Trust me, babe. The subs there are to die for. They pack quite a juicy punch in flavor and texture if I do say so myself! - ModernSpongeBobSucks
Very ûñdęrråtęd indeed. I love this place. - Spacebar
18
Whataburger
These restaurants are very rare to find in Georgia
Yes. It is underrated - DonaldTrump
Better than in and out
19
Arby's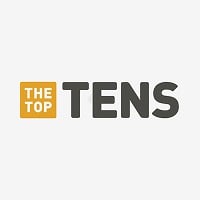 Arby's is the second-largest quick-service fast-food sandwich restaurant chain in America in terms of units with more than 3,300 restaurants system wide and third in terms of revenue. In October 2017, Food & Wine called Arby's "America's second largest sandwich chain (after Subway)".
It's only considered "underrated" because few people like their food. - Cesium
It not underrated! Their burgers and meat is so good taste! - David39
20 Which Wich
21
Jack in the Box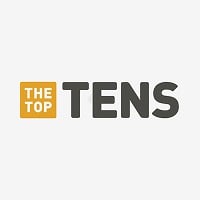 Jack in the Box is an American fast-food restaurant chain founded February 21, 1951, by Robert O. Peterson in San Diego, California, where it is headquartered.
22
Culver's
They have the best ice cream in the WORLD
Why can't I just get a single Culver's in my state? Why? - ModernSpongeBobSucks
23
Panera Bread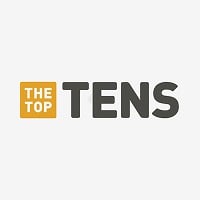 Panera Bread Company is an American chain of bakery-café fast casual restaurants in the United States and Canada. Its headquarters are in Sunset Hills, Missouri, a suburb of St. Louis, and operates as Saint Louis Bread Company in the St. Louis metropolitan area. Offerings include soups, salads, pasta, ...read more.
Not underrated - Randomator
Delicious soups and sandwiches.
24
Greggs Bakery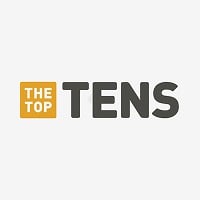 Mm! Brilliant food, and they make brilliant pasties, sausage rolls and even pizza!
Great food, great staff, and great value.
25
Johnny Rockets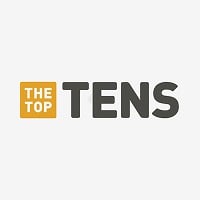 This isn't a fast food Restaurant though - germshep24
Great food, definitely underrated in my opinion. - Pony
26
Chick-fil-A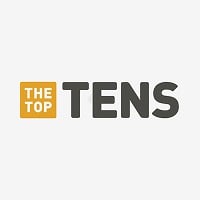 Chick-fil-A is an American fast food restaurant chain headquartered in the city of College Park, Georgia, specializing in chicken sandwiches. Founded in May 1946, it operates more than 2,200 restaurants, primarily in the United States. The restaurant serves breakfast before transitioning to its lunch ...read more.
Are you kidding? This place is overrated! - Randomator
27 Jollibee
28
Raising Cane's
Best chicken fingers I have ever tasted. Better than KFC and Chick-Fil-A!
I wouldn't say it's underrated - Randomator
29
The Habit Burger Grill
Not really a fast food restaurant though, to be a fast food restaurants means that you don't have to wait for your food to be made - germshep24
Had this burger joint once. It was so good I ordered a second one. - Pony
30
Taco Bell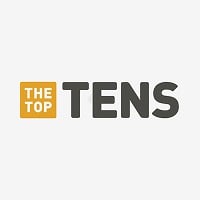 Taco Bell is an American chain of fast food restaurants based out of Irvine, California and a subsidiary of Yum! Brands, Inc. The restaurants serve a variety of Tex-Mex foods that include tacos, burritos, quesadillas, nachos, novelty and specialty items, and a variety of "value menu" items. As of 2018, ...read more.
I wouldn't call it overrated, but it definitely isn't underrated - germshep24
Overrated as hell - Randomator
31 Villa Italian Kitchen
32
Schlotzsky's
Best subs
33
Harvey's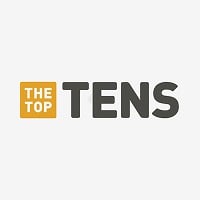 Very underrated. Great burgers and much better than McDonald's. - MrSnuffleupagus
34
KFC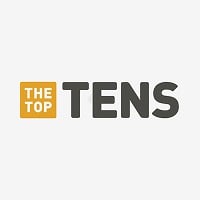 KFC, until 1991 known as Kentucky Fried Chicken, is an American fast food restaurant chain that specializes in fried chicken. Headquartered in Louisville, Kentucky, it is the world's second-largest restaurant chain (as measured by sales) after McDonald's, with almost 20,000 locations globally in 123 ...read more.
I don't see people go there much
Had kfc once in my life and never again- just disgusting
You mean the place of food poisoning?
Kentucky FRIED chicken is overrated. Get this off the list!
35
McDonald's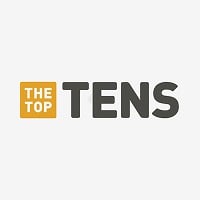 McDonald's is an American fast food company, founded in 1940 as a restaurant operated by Richard and Maurice McDonald, in San Bernardino, California, United States. They rechristened their business as a hamburger stand. The first time a McDonald's franchise used the Golden Arches logo was in 1953 at ...read more.
Lol someone thought it's actually underrated? - Randomator
Underrated? Well their food is edible and some options are also delicious but I wouldn't say it is because it's more widespread than locations like Five Guys. - Kwaysar
You can't compare McDonald's to Five Guys though that is unfair, one is a fast food place the other is a burger joint - germshep24
More like over rated.
It's only considered underrated because barely anyone likes their food. - AliciaMae
Subway is no better than McDonald's though, both places do what is needs to do, make food that is edible if your in a hurry - germshep24
7 Comments
36
Slim Chickens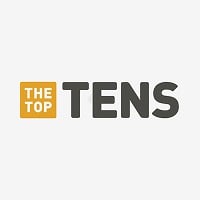 37 Nandos
38
Subway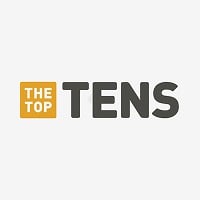 Subway is a privately held American fast food restaurant franchise that primarily purveys submarine sandwiches (subs) and salads. Subway is one of the fastest-growing franchises in the worldand, as of June 2017, has approximately 45,000 stores located in more than 100 countries. More than half of the ...read more.
Great but underrated
39 Shake Shack
40
In-N-Out Burger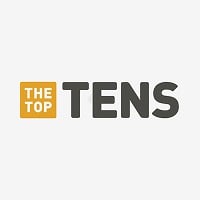 In-N-Out Burger is an American regional chain of fast food restaurants with locations primarily in the American Southwest and Pacific coast. It was founded in Baldwin Park, California in 1948 by Harry Snyder and Esther Snyder. The chain is currently headquartered in Irvine, California and has slowly ...read more.
Not a fast food restaurant - germshep24
41 Taco Cabana
42 Hesburger
43
Freddy's Steakburgers and Custard
It's only underrated because it' new,
I wouldn't say it's underrated - Randomator
44 Hardee's
BAdd New Item
Related Lists

Top Ten Most Popular Fast Food Restaurants

Best Fast Food Restaurants

Best Fast Food Restaurants In the United States

Top Ten Fast Food Restaurants With the Best Ice Cream

Top 10 Best Selling Fast Food Restaurants
List Stats
200 votes
44 listings
3 years, 233 days old

Top Remixes (5)

1. Krispy Kreme
2. Burger King
3. A&W

IronFist13

1. Five Guys Burgers and Fries
2. Krispy Kreme
3. Panda Express

Billyv
1. Tubby's
2. Checkers
3. Panda Express

htoutlaws2012
View All 5
Error Reporting
See a factual error in these listings? Report it
here
.