Most Underrated Kendrick Lamar Songs
The Top Ten
1
u

This song has more meaning and character than any other song he has produced. A direct flow from his inner thoughts.
Oh my god this song is so scary
2
Cartoon & Cereal

If this song made good kid maad city it might have been better than it already is. Great song anyway in its own right and is rather harsh.
Easily his most underrated song (and his best). Lyric are mindblowing and even better than m.A.A.d. city. His flow is outstanding. Conclusion: Ignorance isn't bliss when this monster of a rap is out in the wild rap industry.
3
The Art of Peer Pressure

Incredible storytelling, it should be on the other top 10 list, of his best songs.
4
These Walls

5
How Much a Dollar Cost

Amazing thought provoking song
6
Good Kid

This is a masterpiece in storytelling. While not a banger like what follows it, it perfectly shows the position that he has in the gang influences that he grew up around.
7
Collect Calls

8
Ronald Reagan Era

Too many people underappreciate this song even though it's one of Kendrick's best of off Section.80 - LabelGod
9
Rigamortis

Best beat
10
Tammy's Song

The Contenders
11
Pride.

Steve lacy production>>>>>
Always fun when you listen to a song and its your favorite of the album, become a fan of somebody a year later and then a half year later finding out that person produced the song - 4our2wen0ty
12
The Jig is Up (Dump'n)
Amazing beat produced by J. Cole and Kendrick goes all in on this one, kills it. And now we dumpin out the roof!
13
For Sale? (Interlude)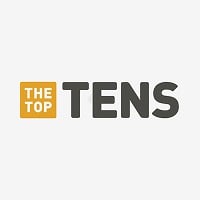 14
Ignorance is Bliss

This is the song that made Kendrick what he is now. IIB is was caught Dre's attention.
15
Real

Good chill song - ilovelife23
16
County Building Blues

17
You Ain't Gotta Lie (Momma Said)

This song really shows how multitalented Kendrick Lamar is, the only other person I ever heard pulling this way of singing off was Childish Gambino on Redbone. - 4our2wen0ty
18
Look Out for Detox
His voice, the beat, the lyrics, his flow, everything is so on point.
19
untitled 08 l 09.06.2014.

20
Institutionalized

21
The Spiteful Chant

22
Duckworth

23
Bad Blood

It's not underrated as a Taylor Swift song but it kinda is for Kendrick Lamar.
Shouldn't it be the other way around? Or are you implying your bar for Kendrick is lower than that for Swift - 4our2wen0ty
24
Complexion (A Zulu Love)

The production is smooth and top notch. So are the lyrics. Although Rapsody had a better verse (lyrically), Kendrick also had really good lyrics too. I don't see how this is a bad song.
25
Now or Never

26
I

27
Mortal Man

28
Money Trees

29
The Blacker the Berry

30
Michael Jordan

31 Black Friday
32 The Heart Part 1
33 Sherane A.K.A. Master Splinter's Daughter
34
For Sale

35
Opposites Attract

36
God.

One of the best tracks off DAMN.
37
M.A.A.D City

38
Humble

39
DNA.

40
Alright

41 A Milli Freestyle
42
Collard Greens

43
Wesley's Theory

44
God. - Kendrick Lamar

BAdd New Item
Related Lists

Best Kendrick Lamar Songs

Best Songs On Kendrick Lamar's to Pimp a Butterfly

Best Songs On Kendrick Lamar's Good Kid, Maad City

Best Songs On Kendrick Lamar's Section.80

Best Songs On Kendrick Lamar's Untitled Unmastered
List Stats
200 votes
44 listings
3 years, 147 days old

Error Reporting
See a factual error in these listings? Report it
here
.