Top 10 Most Underrated Metal Bands of the 2000s
While the 2000s had a lot of popular Metal bands like: Slipknot, Korn, Disturbed, Avenged Sevenfold and etc. it also had a few underrated bands that got unnoticed. For this list I`m counting down those metal bands. If I forgot any, eh just add them.
The Top Ten
1
Edguy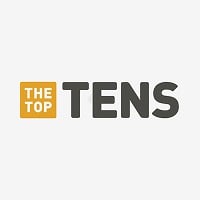 I am addicted to Tobias Sammet voice. I agree they need more attention - this is a very good band, especially for beginners, because their songs aren't very heavy. - Metal_Treasure
2
Blind Guardian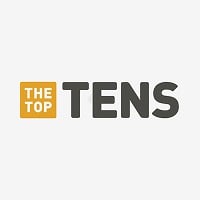 Blind Guardian is a German power metal band formed in the mid-1980s in West Germany. They are often credited as one of the seminal and most influential bands in the power metal and speed metal subgenres. Heavily influenced by Queen, they use the technique of overdubbing. They also incorporate large ...read more.
Yes, stellar musicianship and perfectionism, especially after 2000. Most of their albums were professionally rated 9.5/10 (even those before 2000s). Now count how underrated they are and how unknown. As a reviewer wrote "Blind Guardian possess a track record and back catalogue of classic staples that perhaps only Iron Maiden can match." - Metal_Treasure
3
Iced Earth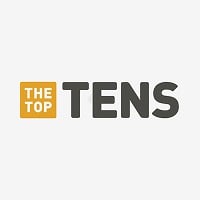 Iced Earth is an American heavy metal band from Tampa, Florida. It was formed in 1985 under the name Purgatory by guitarist and main songwriter Jon Schaffer and original drummer Greg Seymour.
Thank God most of the bands on this list are really metal bands and really underrated. I mean, the popular metal bands mentioned in the list description aren't metal according to Encyclopaedia Metallum - Slipknot, Korn, Disturbed, Avenged Sevenfold.
I even made a list "Top 10 Bands that Aren't Metal According to Encyclopaedia Metallum". - Metal_Treasure
4
Demons & Wizards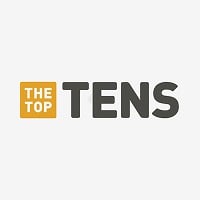 Demons and Wizards is a power metal band conceived as a side-project by vocalist for Blind Guardian, Hansi Kürsch, and the guitarist for Iced Earth, Jon Schaffer.
5
Primal Fear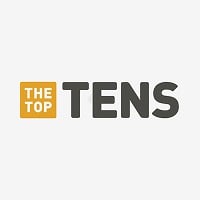 Primal Fear are a German metal band formed in 1997 by Ralf Scheepers and Mat Sinner. They play heavy metal, power metal and speed metal. Primal Fear remind of Judas Priest but Primal Fear are faster and heavier. They use twin (dual) lead guitars. Ralf Scheepers voice reminds of Rob Halford.
They are shamefully underrated - crystal clear metal sound, enjoyable songs that are fast and melodic, remarkable twin lead guitars (solos), a singer with a 4 octave vocal range, great drummer(s), etc.
Songs - Strike, All For One, King For A Day, Riding the Eagle, Diabolus, Road to Asylum, Six Times Dead. - Metal_Treasure
6
Trivium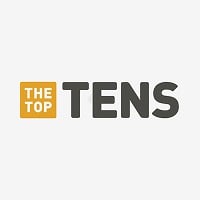 Trivium is an American Heavy Metal band from Orlando, Florida, formed in 1999. Their frontman, Matt Heafy, lead guitarist Corey Beaulieu and Bassist Paulo Gregoletto are the band's most consistent members and have appeared in every album since. ...read more.
7
Kamelot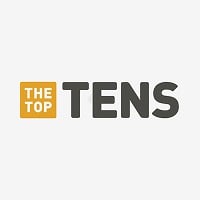 Kamelot is an American power metal band from Tampa, Florida, formed by Thomas Youngblood and Richard Warner in 1991. The Norwegian vocalist Roy Khan joined for the album Siége Perilous, and shared songwriting credit with Youngblood until his departure in April 2011. On June 22, 2012, Youngblood announced ...read more.
8
Skull Fist
A relatively new Canadian band with positive reviews. Formed in 2006, they play melodic speed metal and heavy metal. I like the guitar work very much. The singer voice is unusual as it is really very high and boy-ish.
Songs - Get Fisted, Hour to Live, Head of the Pack
For more info and songs with samples, go to the list "Top 10 Skull Fist Songs". - Metal_Treasure
9
Theocracy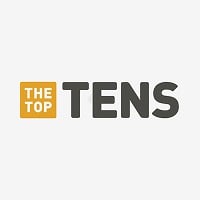 Theocracy is a Christian progressive power metal band founded in 2002 by Matt Smith of Athens, Georgia.
So good - DarkDamien
10
Epica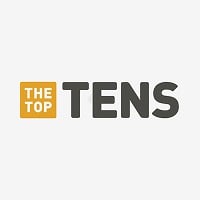 Epica is a Dutch symphonic metal band, founded by guitarist and vocalist Mark Jansen after his departure from After Forever.
Not generally known by the time the 2000's decade came around this metal band was great but only few people knew about it at the time.
The Contenders
11
Fuel
Do you mean the Spanish band with this name or something else? (because there are several bands with this name). - Metal_Treasure
I'm referring to the American Rock band Fuel that's known for the song Hemorrhage In My Hands.
Thanks for clarifying this BoredJeff02. However, this band isn't metal and the song Hemorrhage In My Hands is nowhere near metal in general. Details: guitars are punk guitars, vocal style is more like hard rock, melody isn't metal. - Metal_Treasure
This band was quite underrated in the 2000's in fact this band still is.
12
Lost Society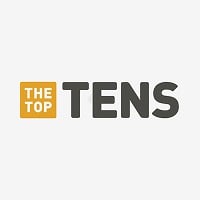 Lost Society is a thrash metal band from Finland, formed in 2010. Lost Society released their debut album in 2013 when band members were teens aged 17, 18, 19, and 19.
They are more unnoticed than underrated because they are a new thrash band - their debut album came out in 2013 when band members were still teens. If you like thrash, you are gonna like them.
Videos to start with: Kill (Those Who Oppose Me), Trash All Over You.
For more, go to my list: "Top 10 Lost Society Songs". - Metal_Treasure
13
Avantasia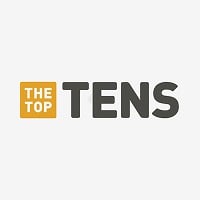 Avantasia is a German supergroup rock opera project created by Tobias Sammet, vocalist of the band Edguy.
14
Gojira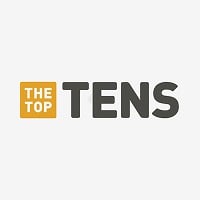 Gojira is a progressive metal band from Bayonne, France. The band was known as Godzilla until 2001. Gojira is composed of Joe Duplantier on vocals and rhythm guitar, his brother Mario Duplantier on drums, Christian Andreu on lead guitar, and Jean-Michel Labadie on bass.
15
Nightwish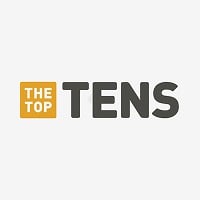 Nightwish is a symphonic metal band from Kitee, Finland. The band was formed in 1996 by lead songwriter and keyboardist Tuomas Holopainen, guitarist Emppu Vuorinen, and lead singer Tarja Turunen. It's currently formed by Tuomas, Emppu, lead vocalist Floor Jansen, bassist and vocalist Marco Hietala, ...read more.
God-like (or Goddess like) status since the arrival of Floor Jansen, the line-up is now flawless!
16
Smile Empty Soul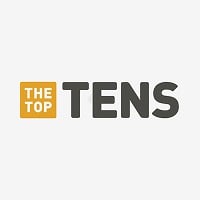 Umm, I think they aren't a metal band. Encyclopaedia Metallum think the same and this band have no page on their site. - Metal_Treasure
17
Staind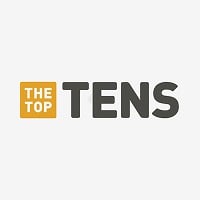 Staind was a Alternative Metal band formed in Springfield, Massachusetts in 1995. ...read more.
Besides their popular song "It's Been A While" this band is quite underrated and became underrated by the mid-later 2000's.
Similarly to Smile Empty Soul, it's not exactly a metal band. Don't take me wrong - I know that the most difficult thing is to tell the difference between metal music and loud/heavy music that isn't metal.
The song "It's Been A While" isn't metal and the reason isn't that it's a mellow song - there are many mellow metal songs but this one isn't from the metal family. - Metal_Treasure
18
Dream Theater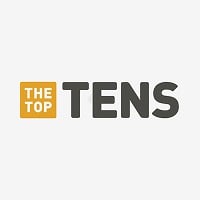 Dream Theater is an American progressive metal band from Boston, Massachusetts. The band was formed in 1985 under the name of "Majesty", only to change its name to Dream Theater later. ...read more.
No, they aren't underrated, come on. They were underrated in the 90s but they already got critical acclaim and fans recognition. - Metal_Treasure
19
Helloween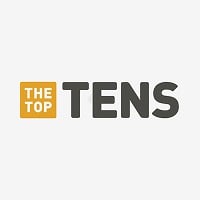 Helloween is a German power metal band founded in 1984 in Hamburg, Northern Germany. The band is a pioneering force in the power metal genre, and their second and third studio albums, Keeper of the Seven Keys: Part I and Part II, are considered masterpieces of the genre.
20
Opeth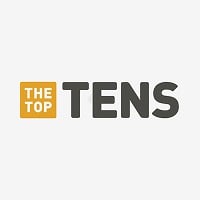 Opeth is a Swedish progressive death metal band from Stockholm, formed in 1990 by David Isberg, who invited Mikael Akerfeldt into the band as a bassist. Isberg ended up leaving the band, which lead to Mikael becoming the band's vocalist, guitarist, principal songwriter, and driving force. Along with ...read more.
I don't think Opeth is that much of underrated - zxm
21
Pain of Salvation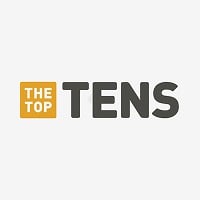 Pain of Salvation is a Swedish progressive rock band led by Daniel Gildenlöw, who is the band's main songwriter, lyricist, guitarist, and vocalist.
22
Straight Line Stitch
Metal band from Tennessee. Its members are Alexis Brown (vocalist), Ian Shuirr (drummer), Kris Hawkins (guitarist), Nathan Palmer (guitarist), and Jason White (bassist). Super underrated. Never heard of this band myself until some random guy in my college class mentioned it to me.
23
Hatebreed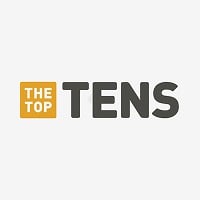 Hatebreed is an American metalcore band from Connecticut, formed in 1994. They have released 7 studio albums to date, most recently The Concrete Confessional on May 13, 2016. Their musical style blends influences from hardcore punk and heavy metal; a prominent band within the hardcore scene, they have ...read more.
24
Vektor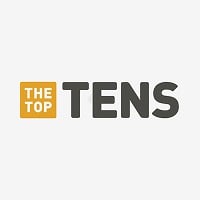 Vektor is an American progressive thrash metal band from Tempe, Arizona. The band was formed under the name Locrian around June 2003, but changed their name to Vektor in 2004.
The best
25
Alter Bridge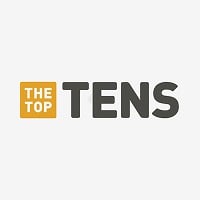 Alter Bridge is an American rock band from Orlando, Florida, formed in 2004. The band consists of lead vocalist and guitarist Myles Kennedy, lead guitarist and backing vocalist Mark Tremonti, bassist Brian Marshall, and drummer Scott Phillips.
BAdd New Item