Most Underrated Metal Bands of the 21st Century
misho961
It's unfair to live without listening to those bands... and check it cuz it's all really good.
The Top Ten
1
Breaking Benjamin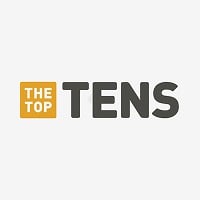 Breaking Benjamin is a American post-grunge/alternative metal band formed in 1998. The bands members all changed in the time between 2010 to 2014, with the exception of Ben Burnley (Vocals). The Ex-Members included Chad Szeliga (Drums), Aaron Fink (Guitar) and Mark Klepaspi (Bass). ...read more.
Not a metal band people! - Soulstealer
breath
diary of jane
unknown soldier
evil angel
rain
dear agony ( the whole album )
this band s awesome 1 of my favorites .. seether too - metalichell
Breaking Benjamin deserves the #1 spot for sure. Finally a good list! Seether is a great #2 and I like Three Days Grace more than Seether but TDG has a lot of fame. But Breaking Benjamin should be one of the most famous bands out there with bands like A7X and Disturbed (god I hate Disturbed). Seether is amazing too. But Breaking Benjamin has some of the best songs I've heard. So Cold, Breath, Blow Me Away, Had Enough, Home, Crawl, Lights Out. God so many.
this band is really really gd.. so great band.. just listen to breath.. sooner or later.. the diary of jane.. so cold.. GRT BAND - misho961
17 Comments
2
Seether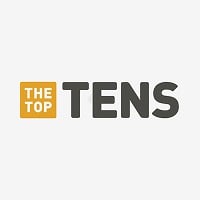 Seether are a South African hard rock band founded in May 1999 in Pretoria, South Africa. The band originally performed under the name Saron Gas until 2002, when they adopted the Seether name.
Also not Metal. - Soulstealer
I hate that people are this moronic towards Seether. I've been to a lot of concerts and I've never seen one that was so amazing as the one Seether threw in the Hard Club in Oporto ( and I go to Rock and Rio every year ). All the guys on those magazines that make these top 100's of anything concerning best vocalists, best alternative, grunge or metal bands should eat a turd for every time they leave Seether out ( and far from the top too, mind you ). Don't even bother me with that " Taste can't be discussed, just embraced " kinda crap. Give the recognition to the ones who deserve it. Really, see the heavy metal vocalists top 100 by hit parader. It's so dumb, it's not even funny. I'll go buy a hat and eat it if anyone thinks Jon Bon Jovi sings even"heavy metalish", and I don't even like hats. And yet, he's right there position 30. After seeing that, I can now safely say that don't give a flying about anything that magazines does anymore, or anyone that remotely ...more
OH GOD YESSSSS! I really needed to see these guys on top of this list. They are so underrated it's not even funny. Their best songs are: Truth, Driven Under, Remedy, Fine Again, Fallen, and Fade Away. It's only the smart thing to do to vote for these guys. But in all honesty... EVERY SINGLE ONE OF THESE BANDS ARE GREAT! - fireinside96
Seether and breaking Benjamin needs to stay at the top. Song like: Eyes of the Devil, Diseased, and Fine Again. by the way Three Days Grace isn't underrated.
8 Comments
3
Men Without Armies
Men Without Armies is a guitar driven, 3 human metal band based in Nashville, TN. Brennan Dylan is the band's songwriter and guitarist. The kid totally rips a whole in the sky with his axe. MWA which was the group's first release (2014) received a lot of play & still is on some internet as well as terrestrial radio stations. The band has just finished recording Strapped and Loaded and it is scheduled for release late spring 2017. I've heard some of their songs on the 365 Radio Network and man they are killer. One more thing. Men Without Armies won Metal Group of the Year at the 2016 IMEA Awards.
4
Arch Enemy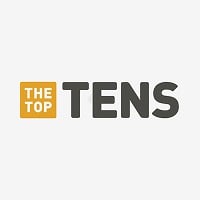 Arch Enemy is a Swedish melodic death metal band, originally a supergroup, from Halmstad, formed in 1996. Its members were in bands such as Carcass, Armageddon, Carnage, Mercyful Fate, Spiritual Beggars, and Eucharist.
Most of the other bands on this list are not underrated... System of a Down is awesome, but let's be honest here, they are far from being unheard of. Arch Enemy, on the other hand, are a little known melodic death metal band that could rival bigger bands with their music if only more people listened to them - Porcupine
The only metal band in the top ten. Arch Enemy makes all these guys look like kittens. I love System of a Down and Seether, but they are NOT metal bands.
They are really great... Guitar work and drum work is truly outstanding!
They have two girls growling in their songs! Amazing!
1 Comment
5
Three Days Grace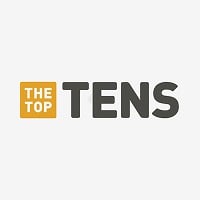 Three Days Grace is a Canadian rock band formed in Norwood, Ontario in 1992 with a line-up consisting of guitarist and lead vocalist Adam Gontier, drummer and backing vocalist Neil Sanderson, and bassist Brad Walst. Their original name was Groundswell until they changed it to their current name in 1997. ...read more.
Also not a Metal Band at all! - Soulstealer
One of the best Metal/Hard Rock/Post-Grunge BANDS IN HISTORY!
They give you true rock music, better than most of those emo screamers out there!

Pain
Never Too Late
I Hate Everything About You
Animal I Have Become
The Good Life

And they won't stop there!
51 million views on I hate everything about you? That's overrated. No its not. I can guarantee you that less than 1 million people have watched it more than 51 times because it's so damn good. Heres some other classics.

Animal I have become
Never too late
Riot
Pain
Time of dying
Break
This Band Should Be Above These Wannabe Rockstars... Please Vote For It... My Favorite Band up till now...!
6
Slipknot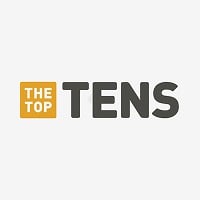 Slipknot is an American Heavy Metal band formed in 1995 from Iowa. The band is best known as one of the pioneers of the New Wave of American Heavy Metal during the late 1990s - 2000s and are distinguishable by the band's clothing choices, consisting of black/red jumpsuits and horror inspired masks. ...read more.
HOW ARE SLIPKNOT UNDERRATED?! I don't get how people can think that. Now sanctity they are underrated
I think they're underrated because people associate Slipknot with nu metal. And they're really not nu metal, but a lot of metalheads are missing out because they think Slipknot's nu metal.
Not underrated in the slightest. - Metal_Treasure
They should sell out at EVERY show. Come on People!
7 Oomph
8
Primal Fear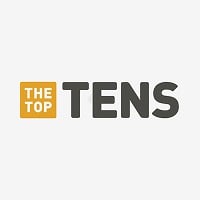 Primal Fear are a German metal band formed in 1997 by Ralf Scheepers and Mat Sinner. They play heavy metal, power metal and speed metal. Primal Fear remind of Judas Priest but Primal Fear are faster and heavier. They use twin (dual) lead guitars. Ralf Scheepers voice reminds of Rob Halford.
You call these bands metal? - Breaking Benjamin, Seether, Three Days Grace ... And even put them in the top 3? They are neither metal nor underrated - some got more than 10,000,000 views.

Now, here's a pure metal band and truly underrated - Primal Fear.

If you wanna hear the pure sound of heavy metal in the 21st Century - give them a listen. These guys play an updated version of traditional metal and in their sound there are no any influences like punk, grunge, rap, techno, hip hop, core, prog and so on. Pure metal! Excellent musicianship.

Songs: King For A Day, All For One, Strike, Diabolus, Blood on your hands (all released from 2005 to 2014). - Metal_Treasure
9
System of a Down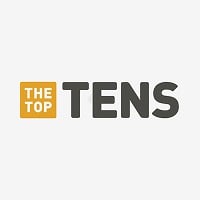 System of a Down formed in 1994 as an Armenian-American Nu Metal group from Glendale, California . The band name is sometimes shortened to System or SOAD. ...read more.
I don't know how underrated they are, I think they are pretty widely accepted as a top 2 nu metal band with KoRn - Revrad
In my opinion System of a Down is equivalent to cheap trick of metal. Can be viewed as cartoonish, but when you actually listen to their songs they kick ass and get their point across
Extremely underrated band, they have so many great songs but just listen to Chop Suey! And tell me I'm wrong. They have such a unique sound, I know that they would hate me to label them so just give it a listen and decide for yourself.
Very underrated but are very talented
2 Comments
10
Disturbed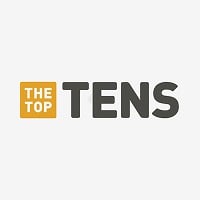 Disturbed is an American nu metal/ alternative rock/ alternative metal band from Chicago, Illinois. The band comprises vocalist David Draiman, bassist John Moyer, guitarist Dan Donegan, and drummer Mike Wengren. They are known for songs like "Down With the Sickness" and "Stricken" .
Disturbed is pretty famous and popular now
Should be in the top 5
The Contenders
11
Septicflesh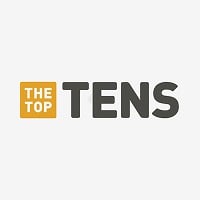 12
All That Remains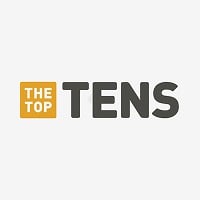 All That Remains is an American heavy metal band from Springfield, Massachusetts, formed in 1998. They have released eight studio albums, a live CD/DVD, and have sold over a million records worldwide.
This band makes godly songs that you go mad to. The insane riffs, the divine drumming and of course the chorus of so many of their songs is simply madness that makes you want to die! One good listen will totally change your view of metal and make you realize what stunning songs your ears have been oblivious to because these guys are truly awesome!
For starters, chiron, a song for the hopeless, two weeks and other otherworldly tracks.
I love this band, and respect to Philip Labonte for serving our country as a member of the Marine Corps.
All That Remains is pretty popular to be honest
13
Blind Guardian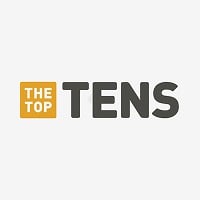 Blind Guardian is a German power metal band formed in the mid-1980s in West Germany. They are often credited as one of the seminal and most influential bands in the power metal and speed metal subgenres. Heavily influenced by Queen, they use the technique of overdubbing. They also incorporate large ...read more.
This is an elite metal band and criminally underrated - they are professionals and perfectionists (studio and live). Complex songs and arrangements. Godly singer. Play several subgenres: from thrashy speed metal to prog metal and symphonic metal. Also developed their own style and sound, which can't be placed in any metal subgenre.

Songs: Wheel Of Time, And Then There Was Silence, Time What Is Time, Majesty, The Bard's song, Sacred Worlds, Nightfall. - Metal_Treasure
14
Die Krupps
I consider myself quite familiar w/ heavy metal community but just recently (after 10y of experience) I found them out thanks to comment on youtube. Great band, interesting music which really suit my tastes and its very sad that I found them so late and (more importantly) ACCIDENTIALY. They deserve to be well known... but maybe its just me who never heard of them before...
15
Rammstein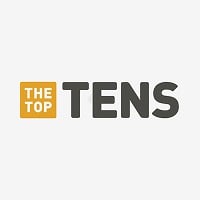 Rammstein is a German Neue Deutsche Härte and Industrial Metal band consisting of Till Lindemann (vocals), Richard Kruspe (guitar), Paul Landers (guitar), Oliver Riedel (electric bass), Christoph Schneider (drums) and Christian Lorenz (keyboard), that formed in 1994 in Berlin . ...read more.
Their German vocals and the controversy around their acts (which linked with some ridiculous rumours like being Nazis) prevented Rammstein to gain more positive attention although their success is huge. Great library of songs (with a superb variety) and powerful live performances.
Their songs are both heavy and beautiful, their music videos are amazing, and their live performances are insane! It's a shame that more people don't know about them.
This band is really underatted with solid live performance that may burn you face.literally.and great songs like Mein teil and Amerika and Sonne to name a few - Toucan
16
Cryptopsy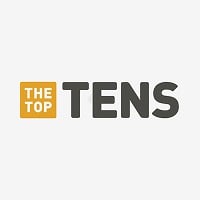 Cryptopsy is a Canadian technical death metal band from Montreal, Quebec, formed in 1988. The band has sold over 300,000 records.
My favorite
17
Pantera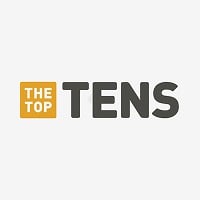 Pantera was an American Heavy Metal band formed in 1981 by guitarist Dimebag Darrell and drummer Vinnie Paul. The band started out as a Glam Metal act in the 1980s with little success. After discarding their original lead vocalist and enlisting Phil Anselmo, the band signed a major record deal with ...read more.
18
Gojira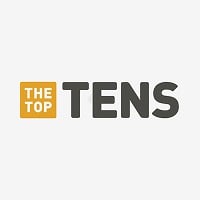 Gojira is a progressive metal band from Bayonne, France. The band was known as Godzilla until 2001. Gojira is composed of Joe Duplantier on vocals and rhythm guitar, his brother Mario Duplantier on drums, Christian Andreu on lead guitar, and Jean-Michel Labadie on bass.
19
Hourcast
Great Band! Where did they go?
20
Amon Amarth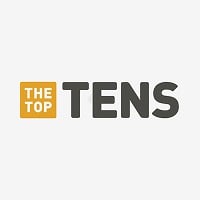 Amon Amarth is a Swedish melodic death metal band from Tumba, formed in 1992. The band takes its name from the Sindarin name of Mount Doom.
War of Gods is Really cool. Cool Viking Metal. Lk them as well as Children of Bodom
listen to CRY OF THE BLACKBIRDS (recomanded)
great melodic death metal.. - misho961
Also take a listen to Across the Rainbow Bridge from 3.00 onwards
21
Opeth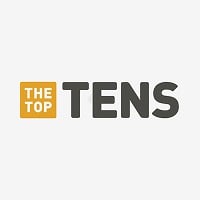 Opeth is a Swedish progressive death metal band from Stockholm, formed in 1990 by David Isberg, who invited Mikael Akerfeldt into the band as a bassist. Isberg ended up leaving the band, which lead to Mikael becoming the band's vocalist, guitarist, principal songwriter, and driving force. Along with ...read more.
this band os really gd.. they made masterpeices like black water park (12 mins) deliverance (13 mins) windowpane (check itt! ) pure metal great band - misho961
22
Iced Earth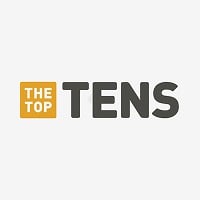 Iced Earth is an American heavy metal band from Tampa, Florida. It was formed in 1985 under the name Purgatory by guitarist and main songwriter Jon Schaffer and original drummer Greg Seymour.
sick power metal band listen to songs like the hunter
damien
dante's inferno
- metalichell
These guys are awesome - traditional/ heavy metal, thrash and power metal. Epic stuff. - Metal_Treasure
23
Into Eternity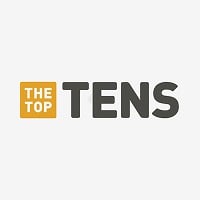 Into Eternity is a Canadian progressive metal band from Regina, Saskatchewan, Canada. It was formed in 1997 by Tim Roth, Scott Krall and Jim Austin.
Check out the list - Top 10 Into Eternity Songs (Stu Block Era) - Metal_Treasure
24
Demons and Wizards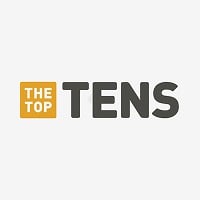 Demons and Wizards is a power metal band conceived as a side-project by vocalist for Blind Guardian, Hansi Kürsch, and the guitarist for Iced Earth, Jon Schaffer.
Of course they are underrated - how many of you have heard of them?

And how many heard of their great songs like: My Last Sunrise, Crimson King, Heaven Denies, Tear Down The Wall, Path Of Glory, Fiddler On The Green (all released after 2000). - Metal_Treasure
25
Kalmah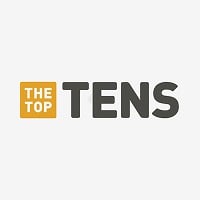 Kalmah is a melodic death metal band from Oulu, Finland that formed in 1998. In less than a year after its formation, Kalmah was signed by Spinefarm Records.
Breaking Benjamin? Seether? Amon Amarth? Why they underrated? They have a very high popularity. Kalmah is not so underrated too really.. But more than BB
Breaking benjamin is not metal... Post-hardcore. Three days grace is not underrated. Other than that, pretty good.
Breaking Benjamin isn't Post-Hardcore or Metal they're Alternative. - Soulstealer
VERY UNDERRATED! these guys are one of the best musicians ever. and besides Seether?! like really? is this a joke?!
- FahadOrfali
Great musicians It a shame that they don't get the exposure which they deserve - MIFZAL
26
Lamb of God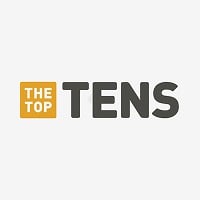 Lamb of God is an American heavy metal band from Richmond, Virginia. Formed in 1994, the group consists of vocalist Randy Blythe, guitarists Mark Morton and Willie Adler, bassist John Campbell, and drummer Chris Adler.
Actually most of bands above ain, t underrated.. But this band is really underrated chris adler's drumming and Randy Blythe's Strong Screamo Vocals and mark Morton Heavy Guitar work and john campbell's mind blowing bass..
I didn, t thought that a band all it's Musicians would be pure talent.. Until I found Lamb Of God and dream theater (they aren, t groove metal band but they got very talented musicians like portony one of the most successful drummers ever and petrucci one of the best guitarists and very amazing soloist and john myung very amazing bassist and very talent and jordan rudess very amazing keyboardist) - nooreldeen
27
Otep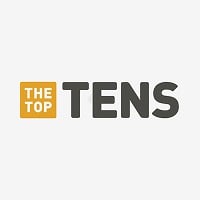 Otep is an American heavy metal band from Los Angeles, California, formed in 1995. They have released two EPs, eight studio albums, and one live album.
28
Job for a Cowboy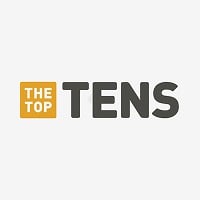 Job for a Cowboy is an American death metal band from Glendale, Arizona. Formed in 2003, the band's debut album Genesis was released in 2007, peaking at No.
29
Fozzy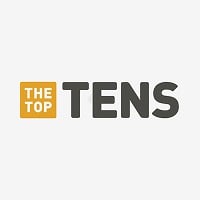 Fozzy is an American heavy metal band, formed in Atlanta, Georgia, in 1999 by lead singer Chris Jericho and guitarist Rich Ward.
I think Fozzy is the most underrated band of all time... Give me a break
30
Lacuna Coil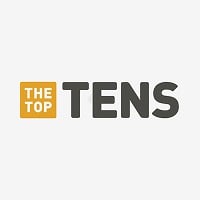 Lacuna Coil is an Italian metal band from Milan. Since their formation in 1994, the group has had two name changes, being previously known as Sleep of Right and Ethereal.
one of the finest gothic rock bands.. listen to within me.. stars.. closer - misho961
31
Amorphis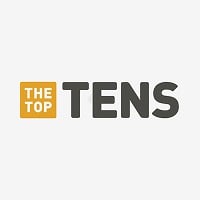 Amorphis is a Finnish metal band formed in 1990. Initially, the band was a death metal act, but on later albums they have evolved into playing other genres, such as folk metal and progressive metal.
gothic/heavy metal band.. how you check it.. its really gd
- misho961
This band is criminally underrated. This Finnish metal band used to be a death-doom metal band with albums mainly The Karelian Isthmus and Tales From A Thousand Lakes. Then they made an album called Elegy featuring their first lead vocalist Pasi Koskinen playing elements of heavy metal, prog metal and melodic death metal. Their second album with Pasi is called Tuolena which has a mixture of prog rock/metal and doom metal elements. The album after that is Am Universum which is prog rock/metal. Their last album with Pasi which is Far From The Sun and it entails of a mixture of prog metal, prog rock, hard rock and alternative metal. Then Pasi left but then a legendary Finnish singer called Tomi Joutsem joined the band and changed them as a whole. The album Eclipse is a mixture of prog metal, melodic heavy metal and folk metal also featuring death growls (just a masterpiece and must listen to before you die).The lyrics on this album is based on a poem from Kalevala. They made another ...more
32
Crematory
one of the best german bands and 1 of the best doom metal bands ever - misho961
33
Machine Head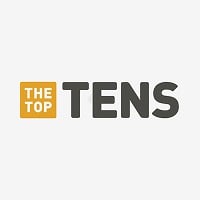 Machine Head is an American heavy metal band from Oakland, California. Formed on October 12, 1991, the group was founded by vocalist and guitarist Robb Flynn and bassist Adam Duce. They have received great critical success especially for their album "The Blackening" which is considered a modern metal ...read more.
In my opinion, they are criminally underrated.
34
I'll Stay In Memphis
Great Post Hardcore/Melodic Hardcore band. Look at their facebook page, they could do with more fans. - lukew95
35
Sonic Syndicate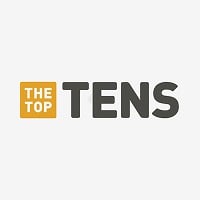 Sonic Syndicate is a heavy metal band from Falkenberg, Sweden. They are influenced by Swedish melodic death metal bands such as In Flames and Soilwork and American metalcore bands like Killswitch Engage and All That Remains.
great metalcore band check itt - misho961
Really really underrated these guys... Lots of talent and lots of excelent songs
36
Kamelot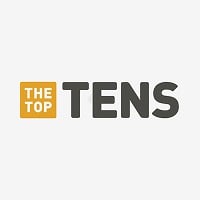 Kamelot is an American power metal band from Tampa, Florida, formed by Thomas Youngblood and Richard Warner in 1991. The Norwegian vocalist Roy Khan joined for the album Siége Perilous, and shared songwriting credit with Youngblood until his departure in April 2011. On June 22, 2012, Youngblood announced ...read more.
They've received far more attention in Europe than they ever did in their home country. They are one of the best power metal acts out there.
IMO the best modern power metal band. Their songs are very catchy and memorable! - petrucci75hammet
37
Havok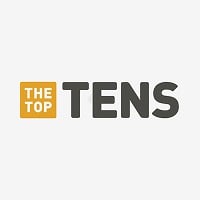 Havok is an American thrash metal band from Denver, Colorado. Formed in 2004, their members currently consist of David Sanchez, Nick Schendzielos, Pete Webber, and Reece Scruggs.
38
Moonspell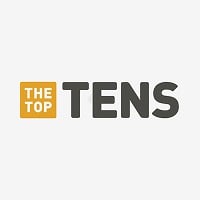 Moonspell is a Portuguese gothic metal band. Formed in 1992, the group released their first EP Under the Moonspell in 1994, a year before the release of their first album Wolfheart.
39
Dream Theater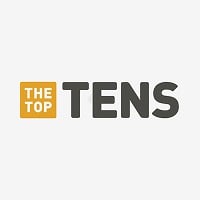 Dream Theater is an American progressive metal band from Boston, Massachusetts. The band was formed in 1985 under the name of "Majesty", only to change its name to Dream Theater later. ...read more.
40
Testament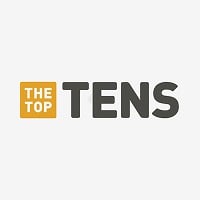 Testament is an American thrash metal band from Berkeley, California. Formed in 1983 under the name Legacy, the band consists of vocalist Chuck Billy, guitarists Eric Peterson and Alex Skolnick, bassist Steve DiGiorgio and drummer Gene Hoglan.
Should get way more credit than they get - sextysex
41
Bullet for My Valentine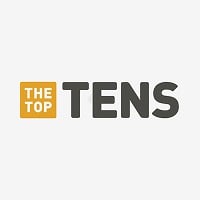 Bullet for My Valentine are a Welsh metalcore/emo band from Bridgend, formed in 1998. The band is composed of Matthew Tuck (lead vocals, rhythm guitar), Michael Paget (lead guitar, backing vocals), Michael Thomas (drums) and Jamie Mathias (bass guitar). Former members include Nick Crandle and Jason ...read more.
Get this band off the list, they're quite famous an popular
42
Red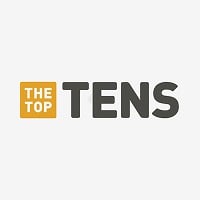 Red is an American rock band from Nashville, Tennessee, formed in 2002 by brothers guitarist Anthony Armstrong and bassist Randy Armstrong, with lead vocalist Michael Barnes.
43
Dark Moor
Great band, very underrated.
44
Within Temptation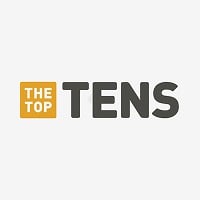 Within Temptation is a Dutch symphonic metal band founded in April 1996 by vocalist Sharon den Adel and guitarist Robert Westerholt.
45
Kreator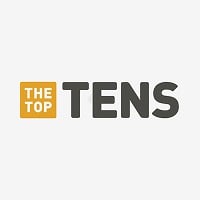 Kreator is a German thrash metal band from Essen. Their style of music is similar to that of their compatriots Destruction, Sodom and Tankard; along with those three bands, Kreator has been referred to as one of the "big four" of Teutonic thrash metal, and they are often credited with helping pioneer ...read more.
46
Annihilator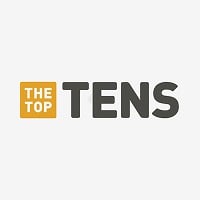 Annihilator is a Canadian thrash metal band founded in 1984 by vocalist, guitarist, bassist, songwriter, engineer, producer, mixer and mastering engineer Jeff Waters and former vocalist John Bates.
47
D.R.I.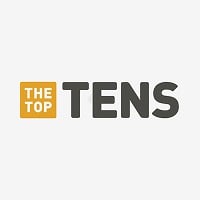 D.R.I. is an American crossover thrash band that formed in Houston, Texas in 1982. As of 2015, the band comprises two of its founding members, vocalist Kurt Brecht and guitarist Spike Cassidy, as well as drummer Walter "Monsta" Ryan and bassist Harald Oimoen.
Awesome metal band, 4 of a kind made me laugh. Comedy metal band
48
Judas Priest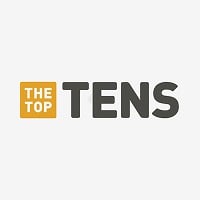 Judas Priest are a British heavy metal band that formed in Birmingham, England, in 1969. They are often referred to as one of the greatest metal bands of all time, and are even commonly called "The Metal Gods", after one of the songs on their 1980 album "British Steel". ...read more.
There are so many good songs on these albums:
nostradaus and redeemer of souls - ShahryRKnoT
49 Beowülf
50
Chevelle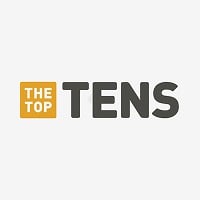 Chevelle is an American rock band that formed in 1995 in the Chicago suburb of Grayslake, Illinois. The band was originally composed of brothers: Pete Loeffler, Sam Loeffler and Joe Loeffler.
They aren't metal though - Metal_Treasure
PSearch List
Related Lists

Most Underrated Metal Songs of the 21st Century

Top 10 Most Underrated Metal Ballads of the 21st Century

Top 10 Underrated Metal Solos of the 21st Century

Most Unique Rock and Metal Bands of 21st Century

Top Ten Metal Bands of the 21st Century
List Stats
800 votes
159 listings
9 years, 18 days old

Top Remixes (4)

1. Primal Fear
2. Septicflesh
3. Blind Guardian

Metal_Treasure

1. Breaking Benjamin
2. Seether
3. Three Days Grace

Schulm3

1. Breaking Benjamin
2. Three Days Grace
3. Seether

htoutlaws2012
View All 4
Error Reporting
See a factual error in these listings? Report it
here
.