Most Underrated Metal Bands of the 21st Century
misho961
It's unfair to live without listening to those bands... and check it cuz it's all really good.
The Top Ten
1
Breaking Benjamin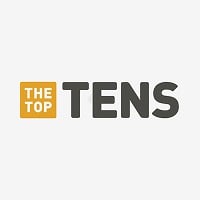 Breaking Benjamin is a American post-grunge/alternative metal band formed in 1998. The bands members all changed in the time between 2010 to 2014, with the exception of Ben Burnley (Vocals). The Ex-Members included Chad Szeliga (Drums), Aaron Fink (Guitar) and Mark Klepaspi (Bass). ...read more.
breath
diary of jane
unknown soldier
evil angel
rain
dear agony ( the whole album )
this band s awesome 1 of my favorites .. seether too - metalichell
Breaking Benjamin deserves the #1 spot for sure. Finally a good list! Seether is a great #2 and I like Three Days Grace more than Seether but TDG has a lot of fame. But Breaking Benjamin should be one of the most famous bands out there with bands like A7X and Disturbed (god I hate Disturbed). Seether is amazing too. But Breaking Benjamin has some of the best songs I've heard. So Cold, Breath, Blow Me Away, Had Enough, Home, Crawl, Lights Out. God so many.
this band is really really gd.. so great band.. just listen to breath.. sooner or later.. the diary of jane.. so cold.. GRT BAND - misho961
I wish everyone around me had as much love for this band as I do but I doubt anyone of them has even heard of them don't know any band that's more underrated then these guys
V 16 Comments
2
Seether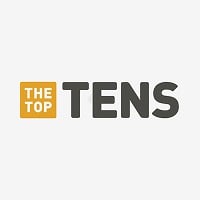 Seether are a South African hard rock band founded in May 1999 in Pretoria, South Africa. The band originally performed under the name Saron Gas until 2002, when they adopted the Seether name.
I hate that people are this moronic towards Seether. I've been to a lot of concerts and I've never seen one that was so amazing as the one Seether threw in the Hard Club in Oporto ( and I go to Rock and Rio every year ). All the guys on those magazines that make these top 100's of anything concerning best vocalists, best alternative, grunge or metal bands should eat a turd for every time they leave Seether out ( and far from the top too, mind you ). Don't even bother me with that " Taste can't be discussed, just embraced " kinda crap. Give the recognition to the ones who deserve it. Really, see the heavy metal vocalists top 100 by hit parader. It's so dumb, it's not even funny. I'll go buy a hat and eat it if anyone thinks Jon Bon Jovi sings even"heavy metalish", and I don't even like hats. And yet, he's right there position 30. After seeing that, I can now safely say that don't give a flying about anything that magazines does anymore, or anyone that remotely ...more
OH GOD YESSSSS! I really needed to see these guys on top of this list. They are so underrated it's not even funny. Their best songs are: Truth, Driven Under, Remedy, Fine Again, Fallen, and Fade Away. It's only the smart thing to do to vote for these guys. But in all honesty... EVERY SINGLE ONE OF THESE BANDS ARE GREAT! - fireinside96
Seether and breaking Benjamin needs to stay at the top. Song like: Eyes of the Devil, Diseased, and Fine Again. by the way Three Days Grace isn't underrated.
Seether are awesome. Every song is unique! The lyrics are amazing and every song has a story behind it. Definitely one of my favourite bands and Shaun's voice is great!
V 7 Comments
3
Men Without Armies
Men Without Armies is a guitar driven, 3 human metal band based in Nashville, TN. Brennan Dylan is the band's songwriter and guitarist. The kid totally rips a whole in the sky with his axe. MWA which was the group's first release (2014) received a lot of play & still is on some internet as well as terrestrial radio stations. The band has just finished recording Strapped and Loaded and it is scheduled for release late spring 2017. I've heard some of their songs on the 365 Radio Network and man they are killer. One more thing. Men Without Armies won Metal Group of the Year at the 2016 IMEA Awards.
4
Three Days Grace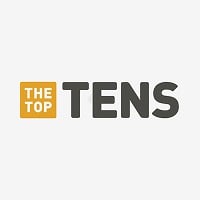 Three Days Grace is a Canadian rock band formed in Norwood, Ontario in 1997 with a line-up consisting of guitarist and lead vocalist Adam Gontier, drummer and backing vocalist Neil Sanderson, and bassist Brad Walst. In 2013 Gontier left the band due to creative differences. He was replaced with Brad's ...read more.
One of the best Metal/Hard Rock/Post-Grunge BANDS IN HISTORY!
They give you true rock music, better than most of those emo screamers out there!

Pain
Never Too Late
I Hate Everything About You
Animal I Have Become
The Good Life

And they won't stop there!
51 million views on I hate everything about you? That's overrated. No its not. I can guarantee you that less than 1 million people have watched it more than 51 times because it's so damn good. Heres some other classics.

Animal I have become
Never too late
Riot
Pain
Time of dying
Break
This Band Should Be Above These Wannabe Rockstars... Please Vote For It... My Favorite Band up till now...!
5
Slipknot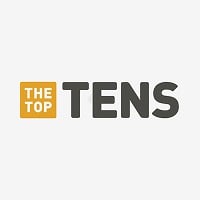 Slipknot is an American Heavy Metal band formed in 1995 from Iowa. The band is best known as one of the pioneers of the New Wave of American Heavy Metal during the late 1990s - 2000s and are distinguishable by the band's clothing choices, consisting of black/red jumpsuits and horror inspired masks. ...read more.
HOW ARE SLIPKNOT UNDERRATED?! I don't get how people can think that. Now sanctity they are underrated
I think they're underrated because people associate Slipknot with nu metal. And they're really not nu metal, but a lot of metalheads are missing out because they think Slipknot's nu metal.
They should sell out at EVERY show. Come on People!
6 Oomph
7
Arch Enemy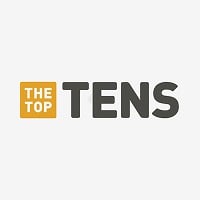 Arch Enemy is a Swedish melodic death metal band, originally a supergroup, from Halmstad, formed in 1996. Its members were in bands such as Carcass, Armageddon, Carnage, Mercyful Fate, Spiritual Beggars, and Eucharist.
Most of the other bands on this list are not underrated... System of a Down is awesome, but let's be honest here, they are far from being unheard of. Arch Enemy, on the other hand, are a little known melodic death metal band that could rival bigger bands with their music if only more people listened to them - Porcupine
The only metal band in the top ten. Arch Enemy makes all these guys look like kittens. I love System of a Down and Seether, but they are NOT metal bands.
They are really great... Guitar work and drum work is truly outstanding!
The coolest Death Metal band ever! I'm no Metalhead (as a matter of fact, I'm Goth), but I LOVE Alissa White-Gluz's growls.
V 1 Comment
8
Primal Fear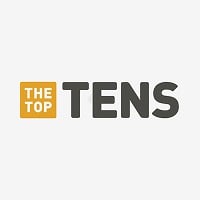 Primal Fear are a German metal band formed in 1997 by Ralf Scheepers and Mat Sinner. They play heavy metal, power metal and speed metal. Primal Fear remind of Judas Priest but Primal Fear are faster and heavier. They use twin (dual) lead guitars. Ralf Scheepers voice reminds of Rob Halford.
You call these bands metal? - Breaking Benjamin, Seether, Three Days Grace ... And even put them in the top 3? They are neither metal nor underrated - some got more than 10,000,000 views.

Now, here's a pure metal band and truly underrated - Primal Fear.

If you wanna hear the pure sound of heavy metal in the 21st Century - give them a listen. These guys play an updated version of traditional metal and in their sound there are no any influences like punk, grunge, rap, techno, hip hop, core, prog and so on. Pure metal! Excellent musicianship.

Songs: King For A Day, All For One, Strike, Diabolus, Blood on your hands (all released from 2005 to 2014). - Metal_Treasure
9
System of a Down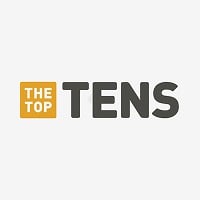 System of a Down formed in 1994 as an Armenian-American Nu Metal group from Glendale, California . The band name is sometimes shortened to System or SOAD. ...read more.
In my opinion System of a Down is equivalent to cheap trick of metal. Can be viewed as cartoonish, but when you actually listen to their songs they kick ass and get their point across
Extremely underrated band, they have so many great songs but just listen to Chop Suey! And tell me I'm wrong. They have such a unique sound, I know that they would hate me to label them so just give it a listen and decide for yourself.
Very underrated but are very talented
Actually they are very underrated, the poser kids of today only knows chop suey and B.Y.O.B, but they have more awesome songs than that 2
V 1 Comment
10
Blind Guardian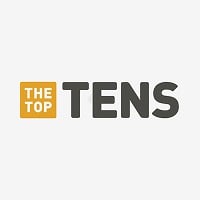 Blind Guardian is a German power metal band formed in the mid-1980s in West Germany. They are often credited as one of the seminal and most influential bands in the power metal and speed metal subgenres. Heavily influenced by Queen, they use the technique of overdubbing. They also incorporate large ...read more.
This is an elite metal band and criminally underrated - they are professionals and perfectionists (studio and live). Complex songs and arrangements. Godly singer. Play several subgenres: from thrashy speed metal to prog metal and symphonic metal. Also developed their own style and sound, which can't be placed in any metal subgenre.

Songs: Time What Is Time, Majesty, The Bard's song, Sacred Worlds, Nightfall. - Metal_Treasure
The Contenders
11
Disturbed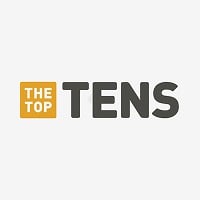 Disturbed is an American heavy metal band from Chicago, Illinois . The band comprises vocalist David Draiman, bassist John Moyer, guitarist Dan Donegan, and drummer Mike Wengren . They are known for songs like "Down With the Sickness" and "Stricken" .
Disturbed is pretty famous and popular now
Should be in the top 5
12
All That Remains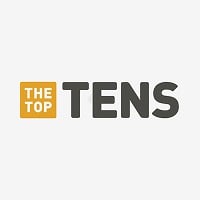 All That Remains is an American heavy metal band from Springfield, Massachusetts, formed in 1998. They have released eight studio albums, a live CD/DVD, and have sold over a million records worldwide.
This band makes godly songs that you go mad to. The insane riffs, the divine drumming and of course the chorus of so many of their songs is simply madness that makes you want to die! One good listen will totally change your view of metal and make you realize what stunning songs your ears have been oblivious to because these guys are truly awesome!
For starters, chiron, a song for the hopeless, two weeks and other otherworldly tracks.
I love this band, and respect to Philip Labonte for serving our country as a member of the Marine Corps.
All That Remains is pretty popular to be honest
13
Cryptopsy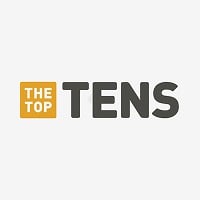 Cryptopsy is a Canadian technical death metal band from Montreal, Quebec, formed in 1988. The band has sold over 300,000 records.
My favorite
14
Die Krupps
I consider myself quite familiar w/ heavy metal community but just recently (after 10y of experience) I found them out thanks to comment on youtube. Great band, interesting music which really suit my tastes and its very sad that I found them so late and (more importantly) ACCIDENTIALY. They deserve to be well known... but maybe its just me who never heard of them before...
15
Iced Earth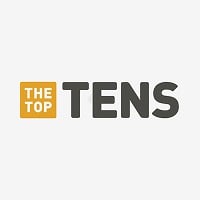 Iced Earth is an American heavy metal band from Tampa, Florida. It was formed in 1985 under the name Purgatory by guitarist and main songwriter Jon Schaffer and original drummer Greg Seymour.
sick power metal band listen to songs like the hunter
damien
dante's inferno
- metalichell
These guys are awesome - traditional/ heavy metal, thrash and power metal. Epic stuff. - Metal_Treasure
16
Rammstein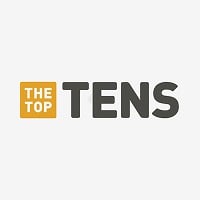 Rammstein is a German Neue Deutsche Härte and Industrial Metal band consisting of Till Lindemann (vocals), Richard Kruspe (guitar), Paul Landers (guitar), Oliver Riedel (electric bass), Christoph Schneider (drums) and Christian Lorenz (keyboard), that formed in 1994 in Berlin . ...read more.
Their German vocals and the controversy around their acts (which linked with some ridiculous rumours like being Nazis) prevented Rammstein to gain more positive attention although their success is huge. Great library of songs (with a superb variety) and powerful live performances.
Their songs are both heavy and beautiful, their music videos are amazing, and their live performances are insane! It's a shame that more people don't know about them.
This band is really underatted with solid live performance that may burn you face.literally.and great songs like Mein teil and Amerika and Sonne to name a few - Toucan
17
Demons and Wizards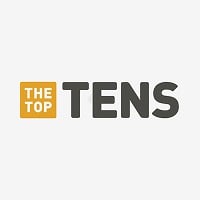 Demons and Wizards is a power metal band conceived as a side-project by vocalist for Blind Guardian, Hansi Kürsch, and the guitarist for Iced Earth, Jon Schaffer.
Of course they are underrated - how many of you have heard of them?

And how many heard of their great songs like: My Last Sunrise, Crimson King, Heaven Denies, Tear Down The Wall, Path Of Glory, Fiddler On The Green (all released after 2000). - Metal_Treasure
18
Pantera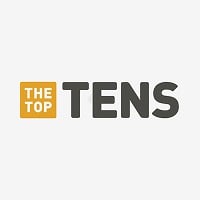 Pantera was an American Heavy Metal band formed in 1981 by guitarist Dimebag Darrell and drummer Vinnie Paul. The band started out as a Glam Metal act in the 1980s with little success. After discarding their original lead vocalist and enlisting Phil Anselmo, the band signed a major record deal with ...read more.
19
Into Eternity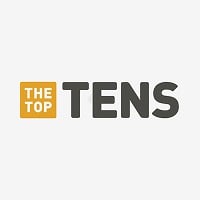 20
Hourcast
Great Band! Where did they go?
PSearch List
Recommended Lists
Related Lists

Top 10 Bands that Don't Deserve to Be on the "Most Underrated Metal Bands of the 21st Century" List

Most Underrated Rock Bands of the 21st Century

Top Ten Best Metal/Hard Rock Bands of the 21st Century

Most Underrated Bands and Singers of the 21st Century

Best Progressive Rock/Metal Bands of the 21st Century
List Stats
700 votes
153 listings
7 years, 136 days old

Top Remixes (4)

1. Primal Fear
2. Blind Guardian
3. Cryptopsy

Metal_Treasure

1. Breaking Benjamin
2. Seether
3. Three Days Grace

Schulm3

1. Breaking Benjamin
2. Three Days Grace
3. Seether

htoutlaws2012
View All 4
Posts
Error Reporting
See a factual error in these listings? Report it
here
.