Top Ten Most Underrated Modern Metal Guitarists
MetalFoREVer1228
The Top Ten
1
Matt Heafy (Trivium)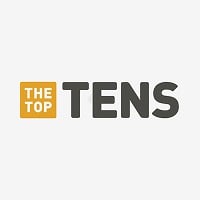 Matthew "Matt" Kiichi Heafy is a Japanese-American musician, best known as the lead vocalist and rhythm guitarist of the Orlando based Heavy Metal/Metalcore band Trivium.
His riffs and solos are just incredible. A natural-born shredder. - MetalFoREVer1228
2
Mark Morton (Lamb of God)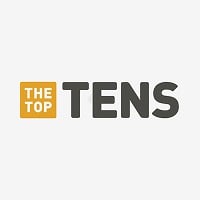 Mark is best in the world
He is quite a guy... If guitarists like synster gets a high rate... He deserves more...
3
Michael Paget (Bullet for My Valentine)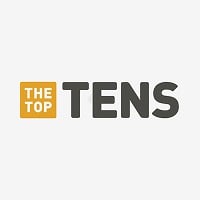 Michael "Padge" Paget (Born September 12th 1978) is a Welsh musician, known for being the lead guitarist and a backing vocalist for the Heavy Metal/Metalcore band Bullet for My Valentine.
Padge's solos are more epic (Scream Aim Fire), fast (Army of Noise), crazy (Raising Hell), emotional (A Place Where You Belong), amazing (Waking the Demon), professional (Alone) and hard (Broken) than all other underrated guitarists. Padge is the best! - Nimbusman
4
Alexi Laiho (Children of Bodom)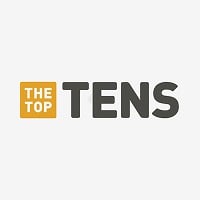 Alexi "Wildchild" Laiho is a Finnish guitarist, composer, and vocalist. He is best known as the lead guitarist, lead vocalist and founding member of the melodic death metal band Children of Bodom, and is also the guitarist for Sinergy, The Local Band and Kylähullut.
That guy is awesome! Just watch the Vivaldi's songs played by him!
Listen to black widow!
5
Corey Beaulieu (Trivium)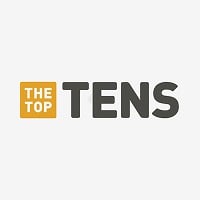 Corey King Beaulieu (Born November 22nd 1983) is an American musician and actor, known for being the lead guitarist and backing vocalist for the Heavy Metal band Trivium.
Corey is an absolutely amazing guitarist, and he is completely underrated. His solos aren't the best in the music industry, but they are still up there.
His solos are just as good as Matt's. They're both very underrated guitarists. - MetalFoREVer1228
This guy's solos are mindblowing, Synster Gates has got nothing on this guy.
V 2 Comments
6
Jim Root (Slipknot, Stone Sour)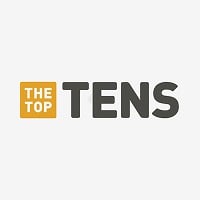 James Donald "Jim" Root, also known by his number #4, is an American musician known for being the rhythm/lead guitarist for the heavy metal band Slipknot, and the former lead guitarist for alternative metal band Stone Sour.
I think that one of the biggest reasons Jim has been so underrated is due to Mick Thomson. With the first few albums Mick played basic metal scales over killer riffs and rhythms by Root. In the latest slipknot albums however Jim has taken the lead in a lot of songs and I think that it sound better with the guitar parts. If that's jar to believe then just listen to some Stone Sour. Jim shares lead with Rand on most occasions but can usually Always be heard in his solos buy some of those signature slides. You can really hear those slides in the solo of psychosocial as well.
More people should listen, really listen, to James's playing. He is extremely talented musically. He also plays piano, bass and drums and is an outstanding songwriter
I always thought Mick was the lead guitarist. But Mick and Jim inspired me to play guitar. Jim has very awesome solos. Just listen to the one on Psychosocial
The solo guy of Slipknot. Can't argue with that.
V 3 Comments
7
Adam Dutkiewicz (Killswitch Engage)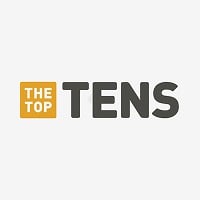 Adam Jonathan Dutkiewicz is an American musician, recording engineer, songwriter, and music producer, best known as the lead guitarist and backup vocalist from Massachusetts metalcore bands Killswitch Engage, Aftershock, and Times of Grace.
Arms of Sorrow
Honestly, I hear songs like Save Me, and it's just like how does this guy do it? He's an amazing player, especially since he originally played drums for KSE.
Finally the brilliance of Adam D is recognised! Deserves more votes!
Adam D writes some of the best metalcore riffs ever. His solos aren't that bad either. Listen to Breathe Life or Come With Me If You Want to Live (Austrian Death Machine song) or KsE's cover of Holy Diver. - MetalFoREVer1228
8 Jason Hook (Five Finger Death Punch)
9
Mikeal Åkerfeldt (Opeth)
... Really, he is in the top 10 best in my book, metal, jazz fusion, folk lore, all in one song... Genius, and his vocals are best hands down kids
10
Jeff Loomis (Nevermore, Arch Enemy)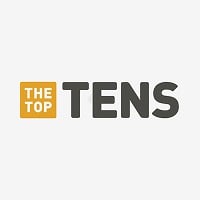 Jeff Loomis is an American musician, best known for his role as lead guitarist in the progressive metal band Nevermore and death metal band Arch Enemy.
The Contenders
11 Gus G (Firewind, Ozzy)
12
Jari Mäenpää (Wintersun)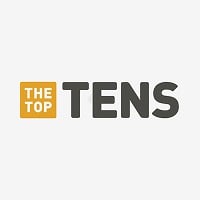 Jari Mäenpää (born 23 December 1977) is a Finnish heavy metal multi-instrumentalist and songwriter. He is the founder of metal band Wintersun for which he records all instruments. Before forming Wintersun, Mäenpää was best known for his role in the folk metal band Ensiferum.
This guy is just incredible.
Few others can play so fast and yet so tight. Listen to Winter Madness solo
13
Mick Thomson (Slipknot)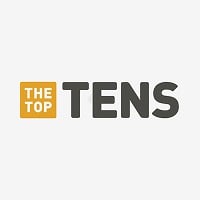 Mickael Gordon "Mick" Thomson is an American heavy metal musician. Born in Des Moines, Iowa, he is best known as one of two guitarists in Slipknot, in which he is designated #7.
Personally he's my favorite guitarist and I believe him and Root should be on top 10 best metal guitarist. All these top 10 lists have early metal guitarist and it's different from modern metal and I think that people should be looking at Mick's technique and raw talent. Personally him and James root are at the top on my list for best metal guitarist, hands down.
14
Christopher Amott (Arch Enemy)
Many consider him the more skilled of the two Amott brothers, so it's kind of sad that he's all the way down in 38th... - Porcupine
Amazing... equally underrated... just... listen to him...
15
John 5
John 5 does things with his guitar that most other guitar players haven't thought of yet. Bets young guitarist in the world.
Watch john 5 playing at the Hard Rock vault, you'll get it
So underrated. Incredibly talented.
16
Brent Hinds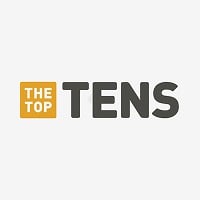 Brent Hinds is an American guitarist/singer best known as a member of the Atlanta, Georgia metal band Mastodon, in which he shares guitar duties with Bill Kelliher and vocal duties with Troy Sanders and Brann Dailor.
17
Brendon Small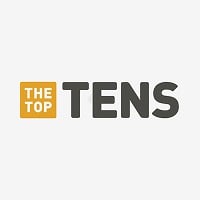 Brendon Small is an American producer, writer, animator, stand-up comedian, voice actor, and musician.
Seriously, go listen to thunder horse then comeback and tell me you don't agree
18
John Petrucci (Dream Theater)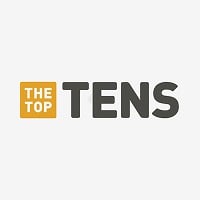 John Peter Petrucci is an American guitarist, composer and producer. He is best known as a founding member of the progressive metal band Dream Theater. Compared to his level of skill, John Petrucci is relatively unknown in the modern music industry.
How anyone on this list is on here is astounding to me. He is seriously underrated by people that haven't listened to progressive metal.. People don't give him enough credit for a lot of his solo's, either. If we're going by this list, then yeah, he's overrated.
Dream theater are not a modern metal band they may have been a big influence on modern metal but aren't modern metal and for one images and words is my favourite album so I'm not viewing this from a favouritism point of view. Dream Theater made it big in 1992 I wouldn't consider that to be in the era of modern metal and the word modern is a given so enough said
Although he's world famous, he is seriously underrated by the metal fan base, mostly because people don't know how truly good he is.
Petrucci is a god with a guitar. I believe he deserves a higher spot - MetalFoREVer1228
19
Sam Totman (Dragonforce)
More on the herman li side of underrated but dragonforce is here so whatever lel
20
Rob Caggiano (Anthrax, Volbeat)
Rob plays some of the most emotional, musical solos. I think he gets a lot of emotion through his shredding.
21
Nergal (Behemoth)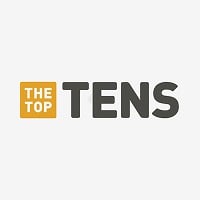 Adam Nergal Darski (born Adam Michał Darski; 10 June 1977 in Gdynia), is a Polish musician and television personality, best known for being the frontman for the black/death metal band Behemoth. ...read more.
He writes all of the leads solos and use to play them back in the day before seth
22
Zakk Wylde (Black Label Society)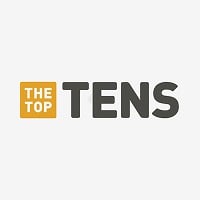 Zakk Wylde is an American musician, singer, songwriter, multi-instrumentalist and occasional actor who is best known as the former guitarist for Ozzy Osbourne, and founder of the heavy metal band Black Label Society.
23 Brian "Head" Welch (Korn)
24
Michael Romeo (Symphony X)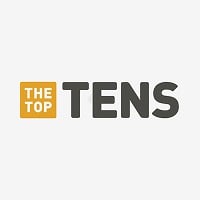 Michael James Romeo is an American guitarist and a founding member of the progressive metal group Symphony X.
25
Marty Friedman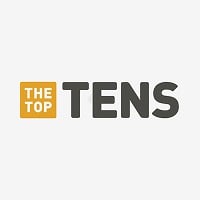 Martin Adam "Marty" Friedman is an American guitarist, known for his tenure as the lead guitarist for heavy metal band Megadeth which spanned nearly the full decade of the 1990s, as well as Cacophony alongside Jason Becker until 1989. Friedman has resided in Tokyo, Japan since 2003, where he has hosted ...read more.
One of the most underrated metal God. Tornado Of Souls, Holy Wars The Punishment Due, Lucretia, A Tout Le Monde, Train Of Consequences are some of the finest metal piece ever played in the the Metal History. Everyone knows Metallica, Everyone know Krik. But no one knows Megadeth, no one knows Marty. Those who feel that I am wrong, then please listen to the songs mentioned above.
26
Myles Kennedy (Alter Bridge)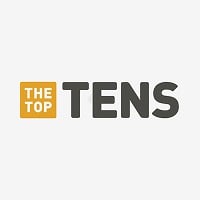 Myles Richard Kennedy is an American musician, singer and songwriter best known as the lead vocalist and rhythm guitarist of the rock band Alter Bridge, and as the lead vocalist in Slash's current band: Slash featuring Myles Kennedy and The Conspirators.
27
Dave Mustaine (Megadeth)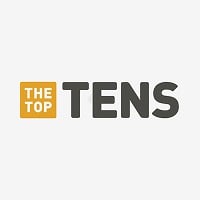 David Scott "Dave" Mustaine (born September 13, 1961) is an American musician, singer, songwriter, actor and author. Mustaine is best known as a pioneer in Thrash Metal, being the former lead guitarist of Metallica before his dismissal in 1983, leading to finding and becoming the front man of his own ...read more.
28
Gary Holt (Slayer, Exodus)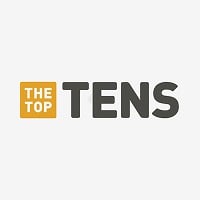 29
Zacky Vengeance (Avenged Sevenfold)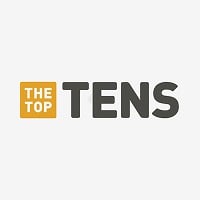 Zachary James Baker, better known by his stage name Zacky Vengeance, is an American musician, best known as the rhythm guitarist, backing vocalist, and founding member for the American alternative metal/ metalcore band Avenged Sevenfold. Zacky V. also owns a small clothing company, Vengeance University. ...read more.
It really hurts to see that Zacky, being a guitarist equivalent to Synyster Gates, and being the 7th best lefty guitarist in metal of all time in loudwire, this guy is barely talked about and isn't praised about the songs he composes :(
30 Hank Shermann (Mercyful Fate)
31
Rocky George
Unmistakable and instantly recognizable sound. You know it's him from the first to the last note and did he play a lot of em. Beautiful and intelligent mixtures of modes and keys that worked perfectly in tandem with Mike Clark's - also criminally under-rated - rhythm playing. The opening arpeggiated sequence to "You Can't Bring Me Down" or the entirety of "Nobody Hears" are personal favourites out of several fantastic examples on offer from Rocky, Mike and Suicidal Tendencies. STAY CYCO!
32
Michael Amott (Arch Enemy)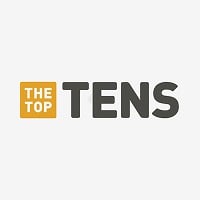 Michael Amott is a British-born Swedish guitarist, songwriter, founding member of the bands Arch Enemy, Spiritual Beggars, and Carnage, as well as a former member of the grindcore band Carcass.
Shame that no one really listens to Arch Enemy, it's a great band and Michael Amott's skill as a guitarist is maybe the best part. - Porcupine
I don't think it's true that no one listens to Arch Enemy. Anyway I love the especially with Alissa
33
Bill Kelliher (Mastodon)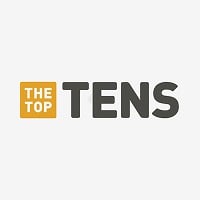 Bill Kelliher is a musician from Atlanta, Georgia, best known as rhythm guitarist of heavy metal band Mastodon.
34
Tosin Abasi (Animals As Leaders)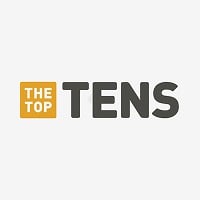 This guy is ridiculously talented. He knows some of the most complicated guitar techniques and showcases his ability very professionally in the self titled AAL album. And not too many have heard if him either. Shame because he's incredible - MetalFoREVer1228
Both guitarists for AAL are brilliant, and the drummer!
35
Björn Gelotte (In Flames)
Most melodic leads and solos in metal today
36
Roope Latvala (Children of Bodom)
His work in Stone, Sinergy, and Children of Bodom is really outstanding and underappreciated
37
Dan Spitz (Anthrax)
Known for his work with Anthrax, Dan has a VERY unique style of playing, especially his freaky yet melodic parts.
38
Misha Mansoor (Periphery)
Some of these guitarists are extremely underrated like Tosin Abasi, and the guys in BTBAM, Periphery and the Faceless. Also who the hell put Zacky Vengeance and Dave Mustaine on here?
39
Pat O'Brien (Cannibal Corpse)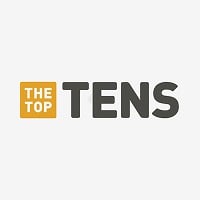 40
Jeff Hanneman (Slayer)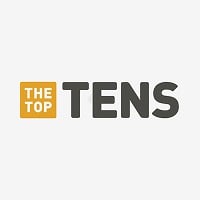 Jeffrey John "Jeff" Hanneman was an American musician, best known as a founding member of the American thrash metal band Slayer.
41
Glenn Tipton (Judas Priest)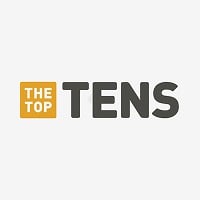 Glenn Raymond Tipton is an English Grammy Award-winning guitar player and songwriter. He is most commonly known as the lead guitarist for English heavy metal band Judas Priest.
42 James Benjamin Brubaker (August Burns Red)
43
Willie Adler (Lamb of God)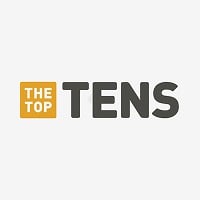 William M. Adler is the rhythm guitarist in the heavy metal band Lamb of God. He is the younger brother of his bandmate, drummer Chris Adler.
44 Phil Demmel (Machine Head)
45 James "Munky" Shaffer (Korn)
46 Wes Hauch (The Faceless)
47
Robb Flynn (Machine Head)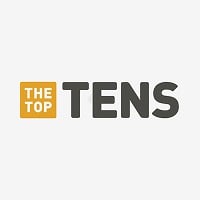 48 Oli Herbert (All That Remains)
49 Michael Keene (The Faceless)
50
Abbath Doom Occulta (Immortal)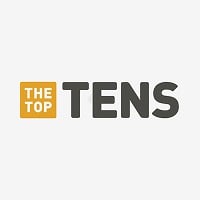 Olve Eikemo, better known by his stage name Abbath Doom Occulta, is a Norwegian musician who best known as the former frontman of black metal band Immortal and the current frontman of the band Abbath.
PSearch List
Related Lists

Best Modern Metal Guitarists

Most Underrated Metal Guitarists

Top 10 Best Modern Rock Guitarists

Top Ten Most Underrated Guitarists
List Stats
300 votes
91 listings
5 years, 59 days old

Top Remixes (5)

1. Matt Heafy (Trivium)
2. Corey Beaulieu (Trivium)
3. Michael Paget (Bullet for My Valentine)
MetalFoREVer1228

1. Jeff Loomis (Nevermore, Arch Enemy)
2. Gus G (Firewind, Ozzy)
3. Jari Mäenpää (Wintersun)
Metal_Treasure

1. Mark Morton (Lamb of God)
2. Mick Thomson (Slipknot)
3. Mikeal Åkerfeldt (Opeth)
nooreldeen
View All 5
Error Reporting
See a factual error in these listings? Report it
here
.