Most Underrated Queens of the Stone Age Songs
dukeofcheese
The Top Ten
1
Make It Wit Chu

2
I'm Designer

3
Tangled Up in Plaid

Those guitars in the chorus... unreal
Great song
amazing
4
Battery Acid

5 If Only
6
This Lullaby

7
Mosquito Song

8
Leg of Lamb

9
Villains of Circumstance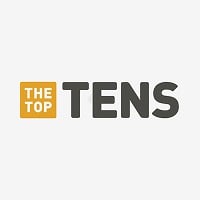 10
Smooth Sailing

What a great guitar riff!
Love it... Plays during Swearnet movie credits.
The Contenders
11
Domesticated Animals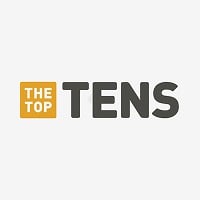 12
Feet Don't Fail Me

13
The Way You Used to Do

14 Avon
15
Everybody Knows that You are Insane

16
No One Knows

17
The Sky Is Fallin'

18
Do It Again

19
Hanging Tree

20
Fairweather Friends

It's best! The piano played by Elton John is awesome!
21 God is in the Radio
22
Better Living Through Chemistry

Amazing song one of the best on the rated r album
23
You Think I Ain't Worth a Dollar, But I Feel Like a Millionaire

Heaviest song I've heard by them. - Toms_system
24
My God Is the Sun

25
In the Fade

The lyrics alone are enough for it to be one of their greatest, and yet it's not, that's why it should be top of their underrated songs list
26
The Bronze

27
God Is On the Radio

Amazing song
28
Into the Hollow

29
Turning On the Screw

30
The Blood is Love

31
Born to Hula (New Version)
Definitely gives the rated r deluxe version a much more understandable ending. If you view the album as a whole as a statement on doing drugs, the new version is sort of like an OD (death). It made rated r possibly their most meaningful album to me.
32
Ode to Clarissa

33
How to Handle a Rope

34
Broken Box

35
Suture Up Your Future

36
River in the Road

37
Run, Pig, Run

38
Quick and to the Pointless

39
Tension Head

40
Medication

41
I Never Came

42
Someone's in the Wolf

43
Skin on Skin

44
You Got a Killer Scene There, Man...

45 The Fun Machine Took a S**t & Died
46
Keep Your Eyes Peeled

47
... Like Clockwork

48
Lightning Song

49 Infinity
BAdd New Item
Related Lists

Top Queens of the Stone Age Songs

Best Songs From Queens of the Stone Age's Songs for the Deaf

The Top 10 Best Songs on Queens of the Stone Age's "Villains"

The Top 10 Best Songs from Queens of the Stone Age's Songs for the Deaf and Lullabies to Paralyze

Top Ten Best Songs On Queens of the Stone Age's Rated R
List Stats
49 listings
4 years, 53 days old

Top Remixes

1. This Lullaby
2. Mosquito Song
3. Villains of Circumstance

PrinceZarbon

1. I'm Designer
2. Make It Wit Chu
3. Battery Acid

dukeofcheese
Error Reporting
See a factual error in these listings? Report it
here
.