Underrated Underground Rappers/ Rap Groups
DelThaRealist
These Are the Rappers who deserve recognition for their lyrical powers.
The Top Ten
1
Immortal Technique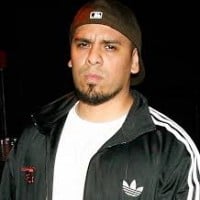 Felipe Andres Coronel, better known by the stage name Immortal Technique, is an American rapper and urban activist from Lima, Peru. He was born on February 19, 1978
One of the best storytellers in all of music - FromScytheToSceptre
Yes he's considered underground, he isn't signed with any major record label, which goes to show how great he really is, to have become as popular and known as he is with out any mainstream advertisement
He's sweet but he's not underground anymore, unless underground is based on not having a major record deal.
Also Andre Nickatina is dope. - godzillaman
The underground king!
Dance with the devil,
The point of no return,
You never know,
Come on in my opinion one of the best to ever do it, and ya he's only known for two classics (Revolutionary vol. 1 & 2) but just remember biggie only had two albums!
14 Comments
2
Hopsin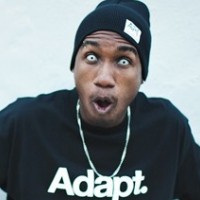 Marcus Jamal Hopson, better known by his stage name Hopsin, is an American rapper, record producer, director and actor from Los Angeles, California. Hopsin was born on July 18, 1985. His first album was called Emurge but he's best known for his album titled Raw.
Went from nothing to a busted record deal to making his own label with meaningful lyrics and a strange flow should be much much higher in this group
Dope rapper. I am a huge fan of Tyler though but I got mad respect for this dude. His ill minds are amazing and if he broke out of the underground scene he'd be huge. Just saying
One of the best rappers alive!
Hopsin is the best rapper alive, listen to ill mind of hopsin 7 and you will know why he is
26 Comments
3
Tech N9ne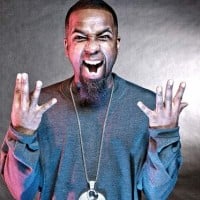 Aaron Dontez Yates, born November 8, 1971, better known by his stage name Tech N9ne, is an American rapper. In 1999, Yates and business partner Travis O'Guin founded the record label Strange Music. He has sold over two million albums and has had his music featured in film, television, and video games. ...read more.
This dude is the definition of underground, gets shunned by the industry just cause his raps are fast and beats are mainstream, tech is by far the greatest rapper alive
I think that tech n9ne should definitely be number 1 because he beats every body else he has the best flow, I think that hopsin should be number 2 and strange music should sign chris webby
Sample songs So Dope, He's a Mental Giant, Fragile, Strange, Pornographic and Rip Your Heart Out to know that tech n9ne is one of the most talented rappers of all time
The man started his own label from nothing and still gets no respect from anyone outside of the rap community he should be number one on this list
12 Comments
4
R.A. The Rugged Man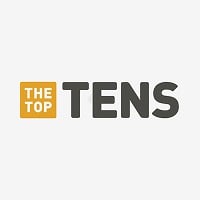 Richard Andrew Thorburn, better known by his stage name R.A. the Rugged Man, is an American rapper. He began his music career at age 12, building a reputation locally for his lyrical skills.
Ok how is he not at number one? Immortal Technique is not underrated he is one of the most well known underground hip-hop artist out there.R.A. is a genius! His lyrics and delivery are on another level. Even biggie smalls said he is one of the greatest! Check him out you won't be disappointed
R.A. Is not only the best underground and underestimated rapper in the world he's in my top 10 of all time sitting comfortably along the likes of Rakim, Big and Pun. Legends Never Die became an instant classic and I highly recommend everyone cop an earful
No one has, or ever will have lyricism or a flow on the same level as R.A's. If you haven't heard him, do yourself a favour and listen. For years Immortal Technique was my number one, but after listening to R.A's album "Legends Never Die", he's my new favourite. I've listened to everyone on this list and I can honestly say The Rugged Man is on a completely different tier of dope.
Good delivery, crazy spectrum of flow and great story telling ability
5 Comments
5
MF Doom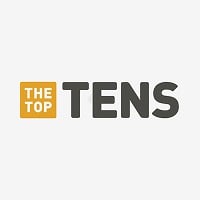 Daniel Dumile, also known as MF DOOM, is a British-born hip hop recording artist who spent most of his life in the United States.
From the cryptic lyrics to the insanely clever production and sampling, MF Doom is definitely a figure in Hip-Hop history that should be a household name for years to come.
This man is talented, his wordplay is sick. In my opinion he is the definition of underground.
Wordplay is Off the charts as well as his amazing ear for production
He's definitely in my top 5 of rappers in general
8 Comments
6
Lil Wyte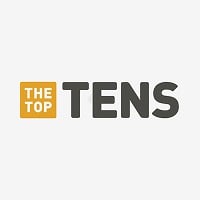 Patrick Lanshaw, better known by his stage name Lil Wyte, is an American rapper from Memphis, Tennessee.
7
K-Rino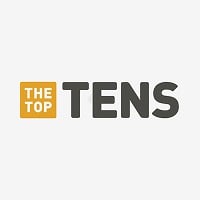 K-Rino's huge discography contains much true poetry in motion. I studied literature and I honestly believe his collected works are worthy of being placed in that category.
K-Rino is probably the greatest rapper alive, seriously. He don't get no love though. There is people in Texas that only listen to Texas music and ain't ever heard of this guy! That's a damn shame
I'm a serious hip hop head who has thoroughly listened to many(never all) of the most prominent lyricists in the underground and I can safely say K-rino is by no doubt one of the best to ever do it. He excels past most other artists when it comes to lyrical prowess, intelligence, wisdom and storytelling. Its not suprising to me that someone so ahead of their time is not getting the recognition they deserve considering the state of the world. I think its even safe to say k rino is above the likes of people like immortal technique.
Class by himself...and by a wide margin
5 Comments
8
M.U.R.S.
MURS is my favorite rapper well he's not the best I know it... I listen to all of the above mentioned rappers but MURS deserves to be at least in the top 5... MURS is better than your favorite rapper admit it!
M.U.R. S so underrated!
9
T-Rock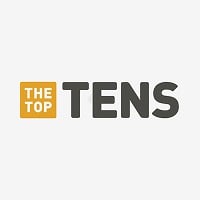 10
Jedi Mind Tricks
Very underrated...
He has a way to express his Feeling in his songs exaple[he makes you feel like step in my shoes
This group is made of 2 different people, vinnie paz and just allah. if you want an amazing album listen to violent by design.
The Contenders
11
Vinnie Paz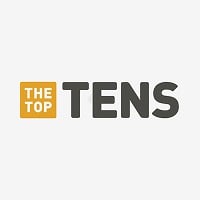 Vincenzo Luvineri, better known as Vinnie Paz, is a Sicilian American rapper and the lyricist behind the Philadelphia underground hip hop group Jedi Mind Tricks.
Legend, deserves more recognition, mesmerizing lyrics & hard as nails! Easily top 10 best rappers of all time.
The real number 1... Vinnie p
This guy is the best
Listen to his song raw is war
3 Comments
12
Z-Ro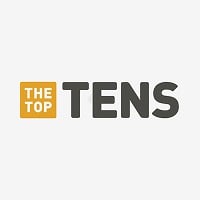 Joseph Wayne McVey IV, better known by his stage names Z-Ro and The Mo City Don, is an American rapper from Houston, Texas.
rell good
13
Rittz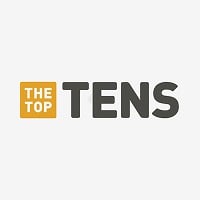 Jonathan McCollum, better known by his stage name Rittz, is an American rapper from Gwinnett County, Georgia.
14
Atmosphere
Slug is talented on many different levels. He is able to put his emotions into words in a way that nobody else can and he's consistent with his views.
Changed the way I looked at rap forever. Before I ever heard underground rap I had no idea that rap could be made by intelligent people.. ha :) SO THANKS YOU GUYS
All of their songs tells a story, it's not just mindless rapping, its real life experiences. something we can all relate to and is told in a beautiful way. Slug is a god.
Atmosphere implements the perfect combination of poetry, meaning, and entertainment value into every song. I'll admit his newer stuff is starting to turn mainstream, but everything from 97-2010 is spectacular. Slug is the epitome of what rap is meant to be
Atmosphere is lyrically amazing, more people have know about him!
5 Comments
15
CunninLynguists
Most unnatural sound.these are aliens.forever!
These guys are so good! All of their albums are dope!
For me best tracks are :

1. Karma
2. Enemies with benefits
3. Beautiful Girl
4. Dream
5. Lynguistic
16
E-40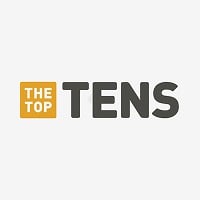 Earl Stevens better known by his stage name E-40, is an American rapper, entrepreneur, and investor from Vallejo, California.
E40 isn't undergrpund
Come on! he was responsible for slang that Jay-z or nas used during the 90's, yet no one remembers him. Is it just me?
Why is e40 on here he can't even rap they should have put spit gemz or Emilio Rojas real rap look up my dude mcfee
17
KRS-One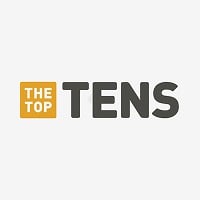 Lawrence "Kris" Parker, better known by his stage names KRS-One, and Teacha, is an American rapper and occasional producer from The Bronx, New York City, New York.
Yes KRS one is awesome.
Put him higher.Of course I know him because the song Sound of da Police but MC's act like they don't know is laos an amazing song.Put him at number 2.-DarkBoi-X
18
Blu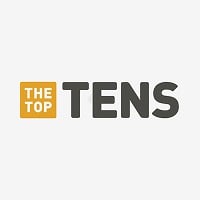 19
Andre Nickatina
Stone Cold Killer from the Bay Area in San Fran. Killa Whale goes too hard.
If u ever heard his flows not neccessarily lyrical content he's the best hands down.
20
Prozak
People don't give prozak much credit because he gets eclipsed by Tech N9ne and the rest of strange music but is equally talented and put down some powerful lyrics especially with his latest album Black Ink
This is logical music
21
Del Tha Funkee Homosapien
The rapper I grew up with. He's funny, creative, has great lyrics, beats, what's not to love?
Awesome rapper with a lot of creative ideas - maxican03
One of the greatest rappers of all time
Am I the only person who only knows about this guy through gorrillaz? - Himalayansalt
1 Comment
22
Killer Mike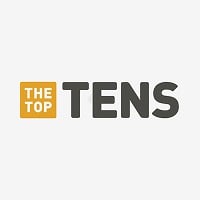 Michael Render, better known by his stage name Killer Mike, is an American hip hop recording artist, actor and activist from Atlanta, Georgia.
23
Eyedea
The most skilled rapper of all time. Also, he was the most genuine and his songs are felt by everyone from all walks of life. I've had his music on repeat for many years now and its never lost his edge. Never met the guy, but just through his music I felt like I lost someone close. It's sad that he's gone but I'm glad people are getting his name out there.
Plain an simple the best to ever do it. Don't believe it go watch Scribble Jam, and Blazing Battle (HBO Televised Competition). He won both competitions, he was so good he came back for all other Scribble Jams to judge and perform.
Correction he did not battle Eminem, however he did battle and beat Immortal Technique. Immortal Technique has talked about it himself go look it up. Position 23 common -_-
It's sad to see that so few people remember how unbelievably clever and talented this man was. He was one of the few truly intelligent rap-artists at the time and frankly a breath of fresh air.
Plus anybody who has defeated Eminem in a rap battle should get some recognition, right?
Does nobody care about who won so many battles, on top of being a great lyricist? He's on Rhymesayers
24
AZ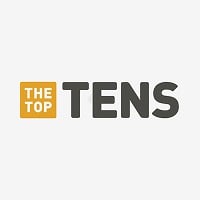 The most underrated rapper of all time
25
Twisted Insane
Twisted Insane is a Great Underground Rapper. His Chopper Style is Great. He Should be much Above on the List. Listen to his The Insane Asylum & The Last Demon Album & you will get to know how good he is.
Underrated because he also has his own label like tech n9ne with amazing artists
26
Aesop Rock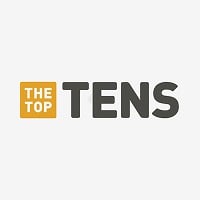 Ian Matthias Bavitz, better known by his stage name Aesop Rock, is an American hip hop recording artist and producer residing in Portland, Oregon.
It hurts to seem him so low he is the greatest lyricists in rap and has what is considered to have written a top 5 greatest underground album in labor days I hope he gets some more love
Ha how is is all the way at the bottom, he should be up there with immortal technique
This guy should be top five, he's one of the best lyricists all time in rap
He should've gotten WAY HIGHER on this list
5 Comments
27 Al Kapone
28
Strange Fruit Project
Strange Fruit Project is one of the most under rated group. Their "give an ear to these lyrics" takes me to a place where people are real and truly feeling one another, yet keeps me on my feet where reality is that the real only comes in two's and fews, giving me the ump I need to go thru.
there cd changed my life the HEALING 1
29
Logic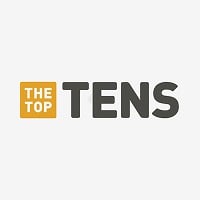 Born on January 22, 1990, in Gaithersburg, Maryland. Sir Robert Bryson Hall II, better known as Logic, is one of the most influential artists in the rap game today, with amazing lyricism and flow. Logic first gained major fame through making 2013's edition of the XXL Top-10 Freshmen List, and has easily ...read more.
Logic by far one of the most meaningful and hard working rappers with true lyrics along with lupe fiasco
Meaningful lyrics. Personally my favorite rapper
Powerful storyteller, so meaningful and the a true artist.
Should be number one with songs like soul food
1 Comment
30 Hieroglyphics
31
Common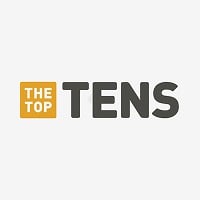 Lonnie Rashid Lynn, Jr., better known by his stage name Common, is an American hip hop recording artist, actor, film producer and poet from Chicago, Illinois.
He is a lyrical master storyteller resurrection was a legendary album as well it was not the best of 94 but still the only albums better than it were 2 legendary albums that were hard to beat. they were biggie smalls at his best with ready to die and the best one was illmatic which is the best rap album ever
BEATS ON THE DREAMER, BELIEVER ARE THE BEST AND LYRICS, THE BEST COMMON HAS EVER CREATED
32 Ab Soul
33
Army of the Pharaohs (AOTP)
This is the best group I mean they are a power house everything vinnie paz touches is a hit
These guys are beast either together or on there own albums
This is as underground as it gets
They are the bomb
2 Comments
34
Canibus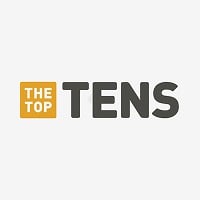 Germaine Williams, better known by his stage name Canibus, is a Jamaican born-American rapper and actor.
He may be in the top 10 best
Others can swallow chud
35 Madchild
36
Big L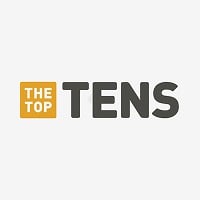 Lamont Coleman (May 30, 1974 – February 15, 1999), best known by his stage name Big L, was an American hip hop recording artist, born and raised in Harlem, New York City, New York. Coleman embarked on his career in rapping, with the hip hop trio, Three the Hard Way. His first notable appearance came ...read more.
He is by far one of the most underrated rappers of all time.
How is he not higher on the list
Not exactly underrated, he's already seen as one of the greats in hip hop. - DaWyteNight
37
Brotha Lynch
Should be way higher on the list
He's pretty twisted and dark but he's still good
38
Brother Ali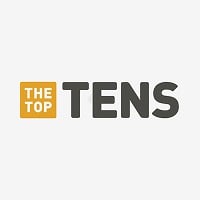 Ali Douglas Newman, better known by his stage name Brother Ali, is an American rapper, community activist, and member of the Rhymesayers Entertainment hip hop collective.
Possibly the most passionate of anyone on this list. You can tell he loves what he does
FOR REAL? You can't have atmosphere without brother ali?
Ali is the greatest Rapper that exists today
Yeah you can because Brother Ali isn't apart of Atmosphere, his apart of Rhymesayers
39
Flatbush Zombies
Better off dead is incredible
Meech is incredible Erick is one of the best producers in the entire game these guys are criminally underrated
They should've gotten higher, they have Meechy Darko's dope voice and lyrics, Erick the Architech's amazing producing skills and amazing lyrics, and you got the hype man/dope lyricist Zombie Juice
This group have changed my life in more then one way. they have opened my eyes and made me think of thing iv never thought of before. Flatbush Zombies should have been way higher up I this list. all three of them have real raw talent that not a lot of other rapers have. definitely my favorite group out of them all.
40 Chino XL
41
Chris Webby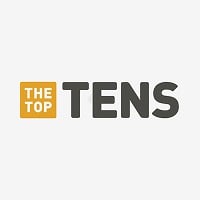 Christian Webster, better known by his stage name Chris Webby, is an American rapper from Norwalk, Connecticut.
Smartest guy who doesn't own a tech company.
42
Living Legends
honestly from my small town kamloops this group has made it so far and should go all the way i mean purple kush and nothing less are amazing songs! another great group from canada is the random humans or topher
43
Phora
He's new...has a very different style he "tells stories over a beat" and he even says himself he isn't an actual mc you have to listen to "God's Plan" even if you don't believe in him that song tells the story of when he was shot and nearly killed and what he did and felt by the way he has put in more effort than 75% if not 80% of the people on this list and I like all his songs he has been grinding harder than anyone I can think of.
He is all Real Talk. Stay True, Yours Truly.
44
Cage
A legend in the underground at one point. In my opinion, was Eminem's toughest rival in all of em's beefs
45 One Be Lo
46
Papoose
Papoose is like Jay Z... If Jay Z wouldve smoked crack in his moms house all day instead of selling it. His "diss tracks" are just attacking people that he can't get close to lyrically and just copies their beats. And he is dumber sounding then chief keef (but at least sosa sounds cool). He is overrated as it is, If youve heard of his name, and he doesn't live on the same street as you, then he is overrated
He is the best dising and he always relising a song with the other people beat and no one can not respond him, so he must be in the top 5
47
The Underachievers
Best in the game. AKs flow is off the chain
AK has the slickest flow around
How are they not HIGHER ON THE LIST, you got Issa Gold's super deep/dope lyrics and AK The Savior's insanely dope voice and deep lyrics
AK and Issa slay. Their style is different but I absolutely love it
48
Royce Da 5'9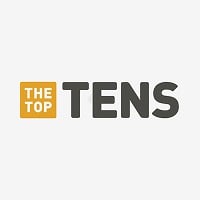 Ryan Daniel Montgomery, better known by his stage name Royce da 5'9", is an American rapper from Detroit, Michigan.
He is a Detroit artist I have to give him respect
He is amazing and he helps Eminem
The black slim shady
Great alone, beast with Bad Meets Evil and Pryme
49
Odd Future
What odd future is not underground lol
50
PJ Tha Rap Hustla
From the group boss hogg outlawz with slim thug... Hes sick
PSearch List
Related Lists

Best Rappers and Rap Groups In Shady Records
Top 10 Underground Christian Rap Artists

Best Underground Hip Hop/ Rap Albums

Best Underground Rap Songs
List Stats
1,000 votes
130 listings
10 years, 213 days old

Top Remixes
1. Hopsin
2. MF Doom
3. KRS-One
vizual_prophet
1. Lil Wyte
2. T-Rock
3. K-Rino
DaWyteNight
1. Tech N9ne
2. R.A. The Rugged Man
3. Hopsin
jbradbradley
Error Reporting
See a factual error in these listings? Report it
here
.