Top Ten Underrated Yet Influential Bands
The Top Ten
1
Rainbow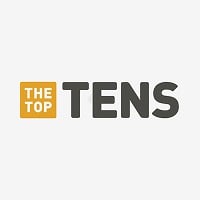 Rainbow are a British rock band led by guitarist Ritchie Blackmore from 1975 to 1984 and 1993 to 1997. They were originally established with Ronnie James Dio as the lead singer and lyricist. Rainbow were ranked No. 90 on VH1's 100 Greatest Artists of Hard Rock. The band has sold over 28 million albums ...read more.
Yes, I think they deserve to be #2 or #1. - Metal_Treasure
Rainbow is such an amazing band - germshep24
One of my favourite bands of all time. - Userguy44
2
Deep Purple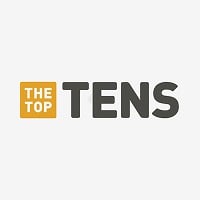 Deep Purple are an English rock band formed in Hertford in 1968. They are considered to be among the pioneers of heavy metal and modern hard rock, although their musical approach changed over the years. Originally formed as a progressive rock band, the band shifted to a heavier sound in 1970. Deep Purple, ...read more.
Deep Purple are the most underrated rock/metal band of all time. If you ask your average music fan "Who invented metal", you'll probably get the answer: Led Zeppelin. If you ask your average metal fan "Who invented metal", you'll probably get the answer: Black Sabbath. However, the most correct answer is Deep Purple because they invented more elements than Black Sabbath. Led Zeppelin were never metal. That's how underrated Deep Purple are. - Metal_Treasure
That isn't what I said, I said that metal was a collective effort of multiple hard rock bands not Black Sabbath or Deep Purple, though they did have their part in it - germshep24
Never really thought of Deep Purple and Rainbow being underrated, I haven't really ran into anyone you doesn't know Deep Purple and Rainbow that is also a rock and metal fan, most people don't acknowledge the influence of artists on genre if you talk originators of Rock most will Ignore Little Richard or Chuck Berry people only want to acknowledge the person they see as the main influence of the genre - germshep24
This could be true of every band that isn't God-like, it is what happens when a band gets old.
20-30 years from now Metallica will only be known for songs off of the Black album and the aging Metallica fans will be grumbling about the fact that new fans don't know their good songs
Black Sabbath: mostly known for War Pigs and Iron Man
Led Zeppelin: Stairway to Heaven
Whereas Queen who is Godlike is known for Bohemian Rhapsody, We Are the Champions, Fat Bottomed Girls, Another One Bites the Dust, Crazy Little Thing Called Love, We Will Rock You, and possibly the Show Must Go On, Somebody to love, and I want it all-and this is how you can decipher a true Queen fan from a casual Queen fan if the can name a song that isn't on that list - germshep24
As a metal band and it's influence on metal this band is underrated, everyone praises them as a hard rock band, which is why I don't like to call them underrated as a band practically everyone loves them.
I did want to make that distinction from my previous comment - germshep24
Deep Purple are not underrated. - Chance53
If their number 1 on the most underrated rock band it only goes to proof how popular they are though, a truly underrated band wouldn't be known enough to make it into the top 20 most underrated band, just shows that the band isn't overrated and their also in the top 50 greatest rock bands of all time list for reverence Rainbow could barely make it into the top 150 and Uriah Heep couldn't make it into top 400 - germshep24
1 Comment
3
Faith No More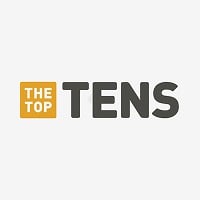 Faith No More is an American rock band from San Francisco, California, formed in 1979. Before settling on their current moniker in 1983, the band performed under the names Sharp Young Men and later Faith No Man.
Forefathers of Nu-metal. They were one of the first acts to combine Funk fueled rapping over metal arrangements. Many Nu-metal bands have directly given credits to Faith No More for influencing them. Ironically their front-man (Mike Patton) has denounced the genre of Nu-metal & denied their influence over it saying:-

"Nu-metal makes my stomach turn. Don't blame that poo poo on us, blame it on their mothers! Do you think I listen to any of that stuff at all? No, it's for 13-year-old morons! Believe me, we'll all be laughing about nu-metal in a couple of years. Heck, I'm actually laughing at it now! "
-Mike Patton - Joeljohns249
4
Toto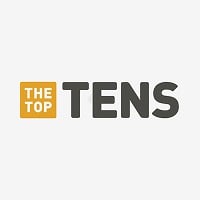 Toto is an American rock band formed in 1977 in Van Nuys in Los Angeles. The band's current lineup consists of Joseph Williams, David Paich, Steve Porcaro, Steve Lukather, plus touring members Leland Sklar and Shannon Forrest.
Helped to produce MJ's Thriller and the soundtrack for Dune.
Hold the Line and Africa are great songs but their discography has a lot more to offer
5
Uriah Heep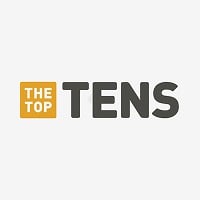 Uriah Heep are an English rock band formed in London in 1969 that was one of the top rock bands in the early 1970s. Twelve of the band's albums have made it to the UK Albums Chart (Return to Fantasy reached No. 7 in 1975). Uriah Heep's distinctive features include a massive keyboard sound, strong vocal ...read more.
These guys are probably one of the most underrated prog rock bands: everyone knows Rush, Pink Floyd, and Genesis, but most don't talk about Uriah Heep they couldn't even make it into the top 350 greatest rock bands of all time - germshep24
Agree with this, too. Very underrated. - Metal_Treasure
6
UFO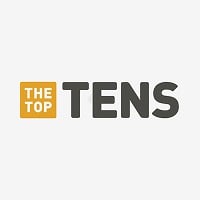 UFO are an English rock band that was formed in 1969. They became a transitional group between early hard rock and heavy metal and the new wave of British heavy metal.
7
Stuck Mojo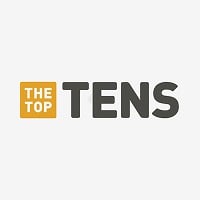 8
Manfred Mann's Earth Band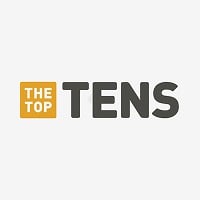 9
Jane's Addiction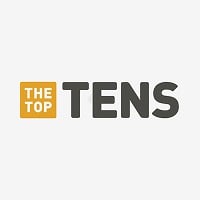 Jane's Addiction is an American rock band from Los Angeles, formed in 1985. The band consists of Perry Farrell, Dave Navarro, Stephen Perkins and Chris Chaney.
Pioneers of Alternative Metal & also influenced a few grunge bands as well (Nirvana) - Joeljohns249
10
Dinosaur Jr.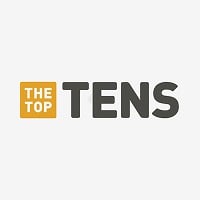 Dinosaur Jr. is an American rock band formed in Amherst, Massachusetts, in 1984, originally simply called Dinosaur until legal issues forced a change in name.
The Contenders
11
Parquet Courts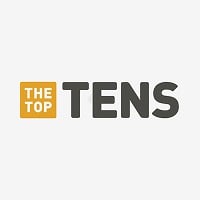 12
Meshuggah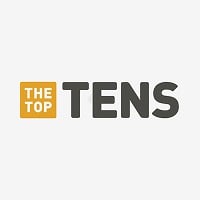 Meshuggah is a Swedish progressive metal band from Umeå, formed in 1987. They are often considered the fathers or founders of the djent metal sub genre due to their use of downtuned guitars. They are also known for their song "Bleed", which is known for its extremely complicated instrumentation, ...read more.
Don't think their underrated, I mean they were probably the first Prog Metal band I heard of, which goes to show how popular they are. - germshep24
Inventors of Djent, although it is questionable whether they are actually underrated considering they get a lot of praise from the metal community - Joeljohns249
13
Bread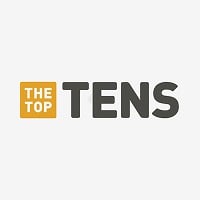 14
Mother Love Bone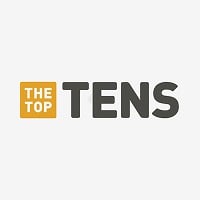 Mother Love Bone was an American rock band that formed in Seattle, Washington, in 1987. The band was active from 1987 to 1990. Frontman Andrew Wood's personality and lyrics helped to catapult the group to the top of the burgeoning late 1980s/early 1990s Seattle music scene.
Pioneers of Grunge - Joeljohns249
15
Primus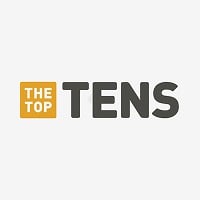 Primus is an American rock band based in San Francisco, California, currently composed of bassist Les Claypool, guitarist Larry LaLonde and drummer Tim Alexander. Les Claypool is regarded as one of the best bassists of all time for his slap-bass ability in notable songs like "My Name Is Mud", "The Toys ...read more.
16
Europe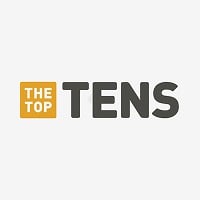 Europe is a Swedish rock band formed in Upplands Väsby, Stockholm in 1979 under the name Force by vocalist Joey Tempest, guitarist John Norum, bassist Peter Olsson and drummer Tony Reno.
17
Discharge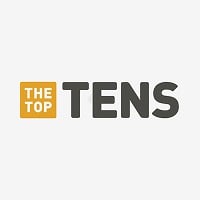 Discharge are a British musical group formed in 1977 by Terence "Tezz" Roberts and Royston "Rainy" Wainwright.
I love how you start with the most known bands then dive into bands that a lot of people haven't heard of then end the list with your parents favorite band and the band that jokingly is your actual father - germshep24
18
Melvins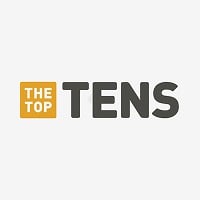 The Melvins are an American band that formed in 1983 in Montesano, Washington. They usually perform as a trio, but in recent years have performed as a four piece with two drummers.
Pioneers of Grunge - Joeljohns249
19
Mr. Bungle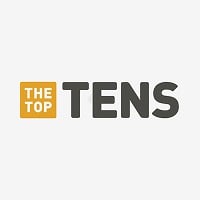 Mr. Bungle was an American experimental rock band from Northern California. Known for a highly eclectic style, the band often cycled through several musical genres within the course of a single song, including heavy metal, avant-garde jazz, ska, disco as well as funk.
20
Mudhoney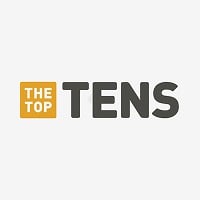 Mudhoney is an American alternative rock band. Formed in Seattle, Washington in 1988 following the demise of Green River, Mudhoney's members are singer and rhythm guitarist Mark Arm, lead guitarist Steve Turner, bassist Guy Maddison and drummer Dan Peters.
Pioneers of Grunge - Joeljohns249
21
Pixies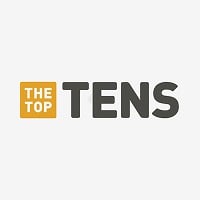 The Pixies are an American alternative rock band formed in 1986 in Boston, Massachusetts. The group disbanded in 1993 in acrimonious circumstances, but reunited in 2004. The group currently consists of founders Black Francis, Joey Santiago, and David Lovering.
Pioneers of Grunge - Joeljohns249
22
Budgie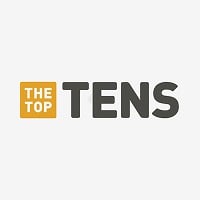 Budgie are a Welsh rock band from Cardiff. They are described by author Garry Sharpe-Young as one of the earliest heavy metal bands and a seminal influence to many acts of that scene, with fast, heavy rock (an influence on the new wave of British heavy metal being played as early as 1971. The band has ...read more.
23
The Kinks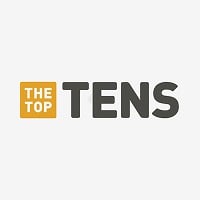 The Kinks are an English rock band formed in Muswell Hill, North London, in 1964 by brothers Ray and Dave Davies. They are regarded as one of the most important and influential rock bands of the 1960s.
24
The Velvet Underground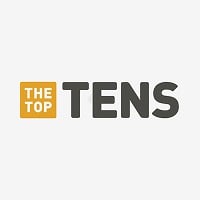 The Velvet Underground was an American rock band, active between 1964 and 1973, formed in New York City.
25 New York Dolls
26
Devo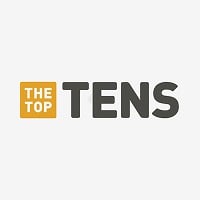 Devo is an American rock band from Akron, Ohio formed in 1973. Their classic lineup consisted of two sets of brothers, the Mothersbaughs and the Casales, along with Alan Myers. The band had a No. 14 Billboard chart hit in 1980 with the single "Whip It", the song that gave the band mainstream popularity. ...read more.
27
Charged G.B.H.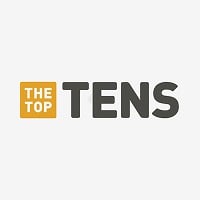 28
Angel Witch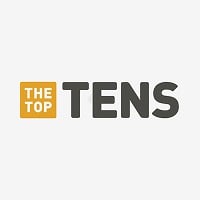 Angel Witch are a British heavy metal band which formed in London, England in 1977 as part of the new wave of British heavy metal movement.
29
Sonic Youth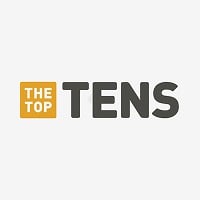 Sonic Youth was an American rock band from New York City, formed in 1981. Founding members Thurston Moore, Kim Gordon and Lee Ranaldo remained together for the entire history of the band, while Steve Shelley followed a series of short-term drummers in 1985, and rounded out the core line-up.
Pioneers of Grunge - Joeljohns249
30
MC5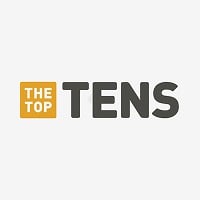 MC5 was an American rock band from Lincoln Park, Michigan, formed in 1964. The original band line-up consisted of vocalist Rob Tyner, guitarists Wayne Kramer and Fred "Sonic" Smith, bassist Michael Davis, and drummer Dennis Thompson.
31
The Stooges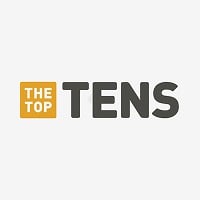 The Stooges, also known as Iggy and the Stooges, are an American proto-punk band from Ann Arbor, Michigan, first active from 1967 to 1974, and later reformed in 2003. Although they sold few records in their original incarnation, and often performed for indifferent or hostile audiences, the Stooges are ...read more.
32
Anvil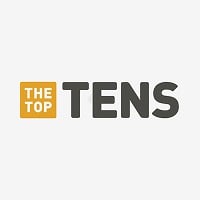 Anvil are a Canadian heavy metal band from Toronto, Ontario, formed in 1978. The band consists of Steve "Lips" Kudlow, Robb Reiner and Chris Robertson.
How long until someone add every popular metal band to this list we already have Queen and Korn? - germshep24
33 The Flying Burrito Brothers
34
The Who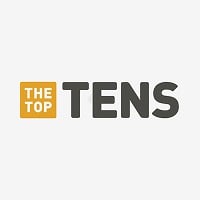 The Who is an English rock band formed in London, England in 1964. The most recognizable lineup was Roger Daltrey (lead vocals), Pete Townshend (guitar), John Entwistle (bass guitar), and Keith Moon (drums). They are best known for their live performances and hit songs Baba O'Riley, My Generation, and ...read more.
Still going strong and touring today.
Great albums through the 60's and 70's, were an amazing live band with incredibly talented band members
35
King Crimson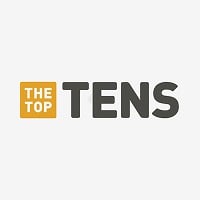 King Crimson is a British progressive rock band that was formed in 1969. While the band has had numerous lineup changes, the head of the band has always been Robert Fripp (guitar). However, the most notable lineup is between 1972-75, consisting of Fripp, John Wetton (bass/vocals), Bill Bruford (drums), ...read more.
Underrated yet influencial prog-rock band - Joeljohns249
36
Oomph!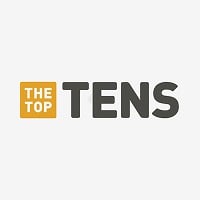 Oomph! is a German industrial metal band formed in Wolfsburg, Germany in 1989. The band is considered the pioneers of the German Neue Deutsche Härte movement.
Made Neue Deutsche Härte yeara before Rammstein was founded. Although they also had a massive hit with "Augen auf" and chart topping albums in the 21st century, they never got the recognition as pioneers of a genre that later became essential. That title always went to Rammstein who made the style popular - and who are also the best band performing NDH (followed by Eisbrecher). - Martin_Canine
37
Blue Oyster Cult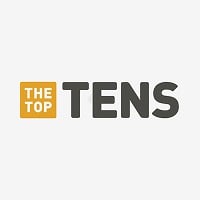 Blue Öyster Cult is an American rock band from Long Island, New York, whose most successful work includes the hard rock and heavy metal songs "(Don't Fear) The Reaper", "Godzilla" and "Burnin' for You".
38 Gomba Jahbari
39
Camel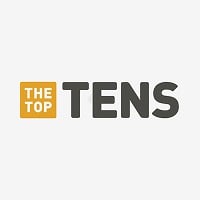 40
KISS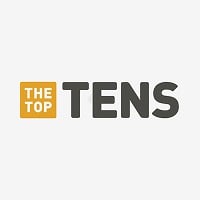 Kiss is an American hard rock band formed in New York City in January 1973 by Paul Stanley, Gene Simmons and the band's original manager, Lew Linet.
How - AwesomeJawson
41
Screaming Trees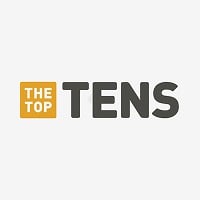 Screaming Trees was an American rock band formed in Ellensburg, Washington in 1985 by vocalist Mark Lanegan, guitarist Gary Lee Conner, bass player Van Conner and drummer Mark Pickerel.
Pioneers of Grunge - Joeljohns249
42
Green River
Pioneers of Grunge - Joeljohns249
43
The Stone Roses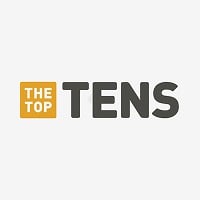 The Stone Roses are an English rock band formed in Manchester in 1983. One of the pioneering groups of the Madchester movement in the late 1980s and early 1990s, the band's lineup consists of vocalist Ian Brown, guitarist John Squire, bassist Mani and drummer Reni.
Incredibly underrated band, despite being the front-runners of the Madchester movement in the late 80s in UK. They influenced many shoe-gaze & Britpop acts (especially Oasis) that dominated the british music scene in the 90s. - Joeljohns249
44
Blur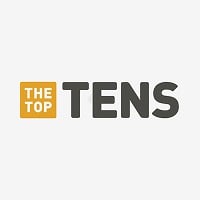 Blur are an English rock band, formed in London in 1988. The group consists of singer/keyboardist/guitarist Damon Albarn, guitarist/singer Graham Coxon, bassist Alex James and drummer Dave Rowntree.
While not exactly underrated in the UK, they have been incredibly over-looked in the outside world despite inventing the Britpop genre - Joeljohns249
45
The Verve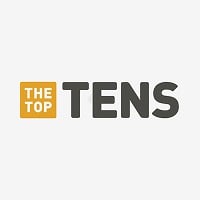 The Verve were an English rock band formed in Wigan in 1990 by lead vocalist Richard Ashcroft, guitarist Nick McCabe, bass guitarist Simon Jones and drummer Peter Salisbury. Guitarist and keyboard player Simon Tong became a member at a later date.
Most people see them as a one-hit wonder (Bitter sweet symphony) despite literally having a Diamond-certified album in the UK & being the front-runners of the Britpop movement - Joeljohns249
46
The Smiths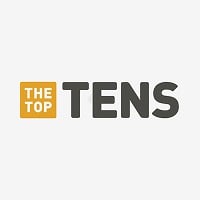 The Smiths were an English rock band formed in Manchester in 1982. The band consisted of vocalist Morrissey, guitarist Johnny Marr, bassist Andy Rourke and drummer Mike Joyce.
Underrated band that lead the entire Indie movement in the UK from the front. Despite being praised by music critics, they have been criminally underrated among mainstream fans with their albums being ignored & undersold. - Joeljohns249
47
Suede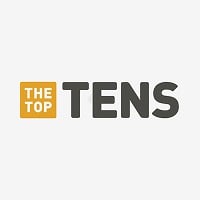 Underrated Britpop band - Joeljohns249
48
Pulp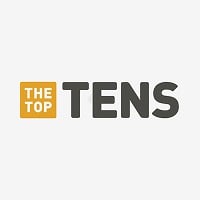 Underrated & influential Britpop band - Joeljohns249
49
Travis
Influential Post-Britpop band from the UK - Joeljohns249
50
Supergrass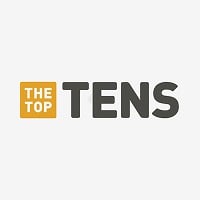 Underrated Britpop band - Joeljohns249
PSearch List
Related Lists

Top Ten Underrated Yet Very Influential Metal Bands

Top 10 Highly Underrated Yet Highly Innovative Video Games

Top Ten Underrated (Yet Amazing) Imagine Dragons Songs

Top 10 Bands Who Should Headline Download Festival, but Haven't Yet

Top Ten Best Band Names Not Used Yet
List Stats
100 votes
75 listings
200 days old

Top Remixes (5)

1. Stuck Mojo
2. Dinosaur Jr.
3. Faith No More

StealthRUSH
1. Manfred Mann's Earth Band
2. Parquet Courts
3. Bread

LightningStrike
1. Faith No More
2. Jane's Addiction
3. Meshuggah

NuMetalManiak
View All 5
Error Reporting
See a factual error in these listings? Report it
here
.