Top 10 Best Undertale Quotes
xandermartin98
The Contenders: Page 4
61
"A jealous troll has besieged my Internet persona! Always sending me bad puns in a goofy font!" - Papyrus
Hmm... Who ever could it be? I don't know about you guys, but I'm dumbfounded. - SansTheComic
I wonder who that could be? This is such a huge mystery... WHO ARE YOU GOOFY FONT - Antifi
HM I WONDER WHO *Winks at sans*
62
"I'll make your last living moments...ABSOLUTELY BEAUTIFUL." - Mettaton
*swings leg dramatically and grabs you with that leg*... ABSOLUTELY BEAUTIFUL - Antifi
um ok
63
"That's the trash can. Feel free to visit it any time." - Papyrus
I will say this next time my friend comes over and needs to throw something away.
Lol I'll say this to everyone who asks where my trash is - SansTheComic
I Say this to my sister ALL THE TIME!
gladly. - Antifi
64
"The king will trim a hedge in the shape of my face!" - Papyrus
Now now, we don't want to scare the children away. - SansTheComic
The funny thing is, in the end credits, asgore is trimming a hedge in the shape of papyrus' face.
65
"Look, I gave up trying to go back a long time ago." - Sans
Then Sans why do you have a workshop behind your house? - Antifi
*Looks behind his house* Liar. - mattstat716
Hmmm... What could that mean? To, "go home? " The surface, maybe? - SansTheComic
66
"It's time for everyone to go home." - Alphys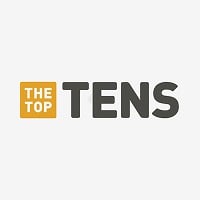 67
"They'll put you in the dungeon, it'll suck, and then you'll die a lot" - Mettaton
The whole song made me laugh my butt off. Anyone have a spare butt lying around I can use? Never mind, I found one
68
"The souls of monsters are vastly weaker than those of humans! The soles of our SHOES, on the other hand...are about the same." - Papyrus
I quote papyrus so much
Papyrus why - Antifi
69
"Aaron flexes himself out of the room!" - Narrator
Good greif - Antifi
70 "You're going to have to try a little harder than THAT!" - Undyne
71
"999999999" - Sans
JUST STOP WITH THE NINE
72
"You're so lazy! You were napping all NIGHT!" - Papyrus
Now we know why papyrus is so energetic. He never gets any sleep. - SansTheComic
We're all so LAZY.
Uhhh, Papyurs? Don't you know what 'rest' is? - Antifi
E-
U-
You're su-

...
*Flips table*
Logic doesn't exist. - mattstat716
73
"ALPHYS, ALPHYS, ALPHYS. YOU AREN'T HELPING OUR CONTESTANT, ARE YOU? OOOOOOH!!! YOU SHOULD HAVE TOLD ME. I'LL ASK A QUESTION YOU'LL BE SURE TO KNOW THE ANSWER TO!" - Mettaton
savage
Mettaton- "Who does Alphys have a crush on? "
Alphys- *deeply blushing and regretting this*
UNDYNEE ALPHYS HAS SOMETHING TO TELL YOUU - Antifi
74 "You laugh, and keep laughing. It's SO funny, you can't stop. Tears roll down your face. What? You didn't do that?" - Narrator
75 "All I know is...seeing what comes next...I just can't afford not to care anymore." - Sans
76 "And all they ever needed was...I dunno. Some good food, some bad laughs, some nice friends." - Sans
77
"SANS! Stop plaguing my life with incidental music!" - Papyrus
I guess sans the skeleton plays the tromBONE to make PUN of papyrus
78
"You look horrible. Why are you even alive?" - Frisk
wow
79 "Grillbz says he'd offer you a glass of water, but he doesn't touch the stuff." - Narrator
80
"Nice Cream! The frozen treat that warms your heart!" - Nice Cream Guy
How does it work? Please, do tell me - Antifi
PSearch List
Recommended Lists
Related Lists

Top Ten Best Undertale Characters
Top Ten Songs from Undertale

Top 10 Most Overrated Undertale Characters

Top 10 Strongest Undertale Characters
List Stats
1,000 votes
303 listings
2 years, 60 days old

Top Remixes
1. "It's a beautiful day outside. Birds are singing, flowers are blooming. On days like this...kids like you...SHOULD BE BURNING IN HELL." - Sans
2. "OHHHHHHHH, YESSSSSSSS!" - Mettaton
3. "We are officially screwed every which way from Sunday with whipped cream and a Sans-shaped cherry on top, aren't we?" - Sans
xandermartin98
Posts
Error Reporting
See a factual error in these listings? Report it
here
.