Most Undeserving Oscar Winners
Irina2932
The Contenders: Page 2
21
Sean Penn - Mystic River

This performance is one of the best ever. Johnny Depp was also outstanding as Jack Sparrow, but Penn was a little better.
Johnny Depp and Ben Kingsley were better in 2003. - Irina2932
I rather perceived his acting as bad in this one although I would generally consider myself as a fan of his
He's hammy in everything he does. The scene where he yells "IS THAT MY DAUGHTA IN THEREE! " I couldn't stop rolling my eyes. Plus his character was a truly awful person, just like he is in real life. Not much acting to do there, is it?
V 2 Comments
22
Emma Stone - La La Land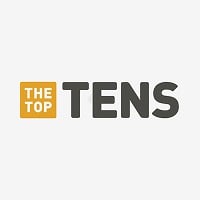 Emily Jean "Emma" Stone is an American actress. One of the world's highest-paid actresses, she has won the Academy Award Best Actress Award, been nominated for two British Academy Film Awards and two Golden Globe Awards, and has won two Screen Actors Guild Awards.
Totally deserved. I didn't see the movie yet but I've read non-professional critics ( even non--fans of Emma Stone ) all saying that she was outstanding. As for Amy Adams, it's sure that she was snubbed but certainly not because of Emma Stone. They nominated Meryl Streep for best leading actress once again ( and very undeserved. Thank God she didn't win ) and that was in my opinion the snub for Amy Adams. Not Emma Stone.
It's clear that the Best Actress is between Natalie Portman and Isabelle Huppert and then her name was called, so underwhelming performance though
Even Amy Adams who got snubbed for Arrival did a better performance than her
Need I say more? It's obvious who really deserved the Best Actress during that time and it's not her
V 7 Comments
23
Robin Williams - Good Will Hunting

Robert Forster (Jackie Brown), Greg Kinnear (As Good as It Gets) and Burt Reynolds (Boogie Nights) were better. - Irina2932
As much as I love Robin Williams, I have to say it wasn't his best performance :( RIP Robin
He deserved this award
He got that award for speaking slowly with a serious face. Greg Kinnear should have won.
24
Penelope Cruz - Vicky Cristina Barcelona

Awful English pronunciation? She is a Spanish woman in Spain in this movie. Would you expect a woman from Spain to have a perfect English accent? You don't know what you are talking about! And as for her talent, look the movies she did in Spain. Maybe you will understand that she is very talented or maybe not, but in what you are writing here I can say that you're wrong all the way.
not bad but still didn't deserve the Oscar - Irina2932
Totally deserved. The best supporting actress award of all time
Overacting at his fullest. Mediocre actress in every movie she has done.
V 1 Comment
25
Cuba Gooding Jr. - Jerry Maguire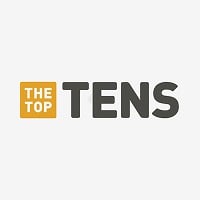 Cuba Gooding Jr. is an American actor. He is best known for his breakthrough role as Tre Styles in Boyz n the Hood, his role in Tuskegee Airmen, TheThe Tuskegee Airmen', 'his Academy Award–winning role as Rod Tidwell in Cameron Crowe's Jerry Maguire, his role in the epic Pearl Harbor as historical ...read more.
How this clown won an Oscar for this over-the-top, cringe-inducing performance is beyond human comprehension. Especially when you consider that Edward Norton gave one of the greatest performances ever in Primal Fear. Then, not to be out done, his acceptance speech is equally awful. Pathetic.
If I were in the audience during his acceptance "speech",I would take his Oscar and give it to anyone on the streets.
If anyone from this movie was going to win an oscar, it should've been tom, then again I don't see why it got a single nomination..
William H.Macy or Edward Norton deserved this one
V 1 Comment
26
Christoph Waltz - Django Unchained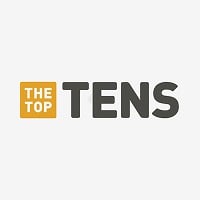 Christoph Waltz is an Austrian-German actor that has won 2 Academy Awards for Best Supporting Actor for his collaborations with director Quentin Tarantino in Inglourious Basterds and Django Unchained.
What's the problem with christoph waltz. He was good in his acting. He deserve an oscar. I do not consider it bad to get a second oscar.
He is a good actor but not very versatile as an actor. Not good enough to be an oscar-worthy actor. He's just too overrated. Didn't deserve an oscar for this movie or any other movie.
He was so good in "Django Unchained", but Philip Seymour Hoffman was better in "The Master"
He sucks. and both of those movies suck.
V 1 Comment
27
Frances Mcdormand - Fargo

Emily Watson was better in Breaking the Waves - Irina2932
It was a cartoon cariacature of transparently disingenuous face pulling. It was entertaining and in the spirit of the film but is that really good acting?
Watson and Brenda Blethyn should have tied that year.
28
Marlee Matlin - Children of a Lesser God

She was OK but Sigourney Weaver (Aliens), Jane Fonda (The Morning After) and Kathleen Turner (Peggy Sue Got Married) were much more impressive! - Irina2932
29
Charlton Heston - Ben-Hur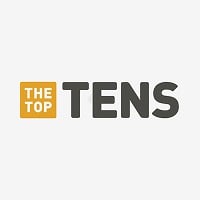 Charlton Heston was good at who he actually plays: himself! - Dancedom
30
Natalie Portman – Black Swan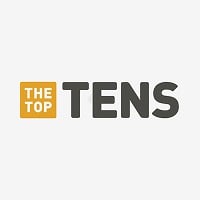 Natalie Portman is an actress, film producer and film director with dual American and Israeli citizenship.
Really? Natalie Portman is so amazing in this film. One of the most deserved of the last years.
I think she deserved. Her performance in Black Swan was incredible.
She's an ok actress ( nothing special ). An oscar-worthy actress? Certainly not. She's too overrated.
31
Alan Arkin - Little Miss Sunshine

I agree with Irini. Djimon Hounsou's acting touched me so much! So passionate! Surely a man who's love for his missing son moved all movie goers. Djimon deserved to win the Oscar. What a great acting performance that should have been rewarded! - curlyqgirly
Djimon Hounsou was better in Blood Diamond - Irina2932
32 Colin Firth - The King's Speech
33
Jessica Lange - Blue Sky

Winona Ryder (Little Women), Susan Sarandon (The Client) and Jodie Foster (Nell) were much better. - Irina2932
I was never impressed by this actress acting skills. This is an actress who should never win or be nominated! She's a too bad actress for that ( whatever movie she's playing ).
34
Alicia Vikander - The Danish Girl

Alicia should have won for Ex Machina instead.
So very overrated. She is just bland.
Really underved! This actress has proved nothing yet to be concidered as a top actress ( she made only a few films that can be count on one hand ) and she gets away with an oscar for best supporting actress.
Rachel McAdams who was also nominated as best supporting actress should have win ( she's an actress who is so underrated but at least she has proved after so many films that she's very talented ). I'm so dissapointed. Rachel McAdams earned her first deserved nomination and she lost against an actress that will be forgotten in a few years.
35
Cher - Moonstruck

Glenn Close should've won instead. 5th Oscar nomination and no wins!
I really love Cher and her acting but in 1987 she wasn't the One and only The Best. - Irina2932
Glenn Close,Sally Kirkland and Holly Hunter were much better
36
Julia Roberts - Erin Brockovich

She was OK, but Ellen Burstyn gave the best performance of the last decade. It was a shame!
Always the same over emoting performance.
For once I have to admid that her oscar for that movie was deserved. She's not one of my favorite actresses but she was really good in this film.
She's a horrible actress. - MissionImpossible
V 1 Comment
37
Meryl Streep - The Iron lady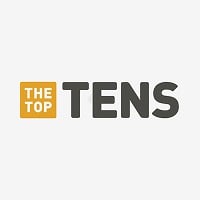 Mary Louise "Meryl" Streep is an American actress. Cited in the media as the "best actress of her generation", Streep is particularly known for her versatility in her roles, transformation into the characters she plays, and her accent adaptation.
A crap movie about the much hated M. Thatcher. That movie is almost praising her and is not realistic for that matter. So my question is how could they give an oscar to Meryl Streep if she's not playing the real Thatcher? This movie was losing money, so they give it an oscar to this overrated actress in the hope to win their money back. I remember when Thatcher died people were dancing in the Streets and postcards were print that were saying " Ding Dong The witch is dead ". Honestly I hope they will print the same postcards when Meryl Streep dies, because it's a real shame when actresses plays crappy scripts and get away with an oscar for that.
I agree that this is a crap movie! Rooney Mara in " Girl with dragon tattoo ", Michelle Williams in " My week with Marilyn " and Viola Davis in " The help " ( too bad sissy spacek wasn't nominated for that movie ) deserved a Thousand times more to win than Meryl Streep. Living proof that she is overrated!
What kind of idiots thinks that she deserved an oscar for such a stupid movie. This movie didn't deserve to be nominated at the first place and certainly didn't deserve to get a winning oscar. This is an overrated actress who gets away with too many undeserved nominations ( thank god she didn't win an oscar for her nomination for " Julie and Julia " because that would have been a really undeserved oscar. Amy Adams was so much better in that movie and was not even nominated ). Just like in " Julie and Julia ", she did get the praise for her accent in the movie " The Iron lady " but being good in accents doesn't make her a top actress to deserve Oscars when a movie is bad or when another actress plays more convincing than her ( Amy Adams in " Julie and Julia " and " Doubt " ).
Belongs without a doubt on this list for her undeserved oscar in this movie!
Nobody is comparing her to Thatcher. But Meryl Streep is known to be a " perfectionist " ( I prefer to call her as " obsessive maniacal " ) and I'm sure she spend long days watching footages of Thather to get " into the skin " of Thatcher. And guess what, she didn't portray her very well! Second, the movie IS almost praising Thatcher and therefor not very realistic. Is all that oscar-worthy? And third, I understand better than you what movies are or what they means.
V 3 Comments
38
Glenda Jackson - A Touch of Class
Overrated actress, harsh, ugly voice, and lousy in comedy. I am bewildered how she managed to even get Nominated.
39 Damien Chazelle - La La Land
40
Hilary Swank - Million Dollar Baby

Hilary was great, but Kate Winslet was awesome in "Eternal Sunshine of the Spotless Mind", and you know it.
She was good but Catalina Sandino Moreno in "Maria Full of Grace" was just phenomenal.
What a joke? All the four nominees were better than her that year.Her first Oscar is well deserved though.
Imelda Staunton should have won this year
PSearch List
Recommended Lists
Related Lists

Most Undeserving Best Picture Oscar Winners

Top Ten Best Picture Oscar Winners

Best Picture Oscar Winners That Didn't Deserve It

Most Overrated Best Picture Oscar Winners
List Stats
800 votes
65 listings
8 years, 187 days old

Top Remixes (4)
1. Roberto Benigni - Life Is Beautiful
2. Tommy Lee Jones - The Fugitive
3. Denzel Washington - Training Day
iknathaniel
1. Gwyneth Paltrow - Shakespeare In Love
2. Denzel Washington - Training Day
3. Jennifer Lawrence - Silver Linings Playbook
karlVincent
1. Gwyneth Paltrow - Shakespeare In Love
2. Reese Witherspoon - Walk the Line
3. Anne Hathaway - Les Miserables
MidKnight
View All 4
Posts
Error Reporting
See a factual error in these listings? Report it
here
.