Most Undeserving Oscar Winners
Irina2932
The Contenders: Page 3
41
Matthew McConaughey - Dallas Buyers Club

Losing 40 pounds may bring you an award... But not the respect from the audiences.
That guy sucks as an actor. Whoever gave him that Oscar should have his ass kicked. - MissionImpossible
Matt was really good, but Leo DiCaprio was better.
42
Sean Penn - Milk
It was a very great performance, but Mickey Rourke was heartbreaking in "The Wrestler".
He wouldn't be in the business if it weren't for his family. - MissionImpossible
One of the nost overrated actors ever. He is not as good as critics want us to think.
43
Judi Dench - Shakespeare in Love
She's only in the film for like 5 minutes, and she lacked character development and depth.
44
Whoopi Goldberg - Ghost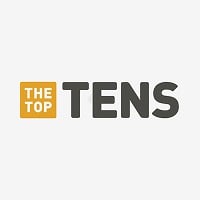 Caryn Elaine Johnson, known professionally by her stage name Whoopi Goldberg, is an American actress, comedian, and television host.
I love her in this film. Her role allowed to prove her ability to shine in a comedic role after her turn in a dramatic film.
Compensation Oscar
Compemsation Oscar
45
Jack Palance - City Slickers
Sympathy oscar for this buffoon
46
Marisa Tomei - My Cousin Vinny
She was good but Judi Dench was ROBBED.
She was ok but not exeptional enough to actually win an oscar for this movie. Marisa Tomei is a very adorable and highly talented woman and I think she did enough movies afterwards that were much better and certainly played better than " My Cousin Vinny ". They should have let her win an oscar ( there are choises enough ) for one of her other movies. After all she's an oscar worthy actress.
V 1 Comment
47
Mira Sorvino - Mighty Aphrodite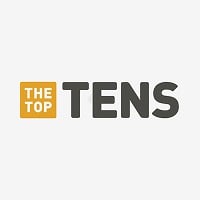 Mira Katherine Sorvino is an American actress. She came to prominence after winning the Academy Award and Golden Globe for Best Supporting Actress for her performance as a hooker with a heart of gold in Woody Allen's Mighty Aphrodite.
48
Elizabeth Taylor - Butterfield 8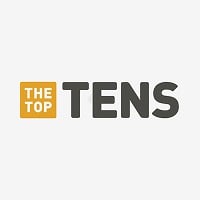 Dame Elizabeth Rosemond Taylor, DBE (February 27, 1932 – March 23, 2011) was a British-American actress, businesswoman, and humanitarian. ...read more.
Elizabeth Taylor herself didn't like the movie
49
Michael Caine - The Cider House Rules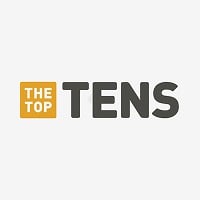 I really love this actor, but he didn't deserve to win. Either Tom Cruise (Magnolia), Michael Clarke Duncan (The Green Mile), or Haley Joel Osment (The Sixth Sense) should've won.
50
Grace Kelly - The Country Girl

Her performance is actually good in this movie. It's the movie that is bad.
51
Tom Hanks - Forrest Gump
If there's one actor / actress who should have won an oscar for this " overrated " movie, it should have been Sally Field. The best acting performance in this movie came from her.
Who put him on this list. Forrest Gump is the 2nd best movie of all time after the Departed and Tom Hanks is brilliant in the role.
Hell no.. It's the best movie and Tom Hanks work in this movie was great.. No way he should be in this list
I think Tom was great, but Travolta was really outstanding.
V 2 Comments
52
Kevin Spacey - American Beauty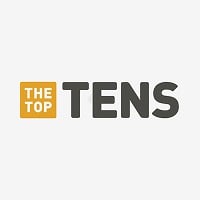 This one is really not true. Kevin Spacey was brilliant in American Beauty. He pulled off a role that most actors would have "over-cooked" or made look sleazy/cliche. His subtle nuances, comedic timing and so many other things made this performance great...
Oh wait.. did I just vote that I didn't like the performance? Laugh out loud... So confusing this...
I think that Kevin Spacey was really good in that movie and he is surely a oscar worthy winning actor. The problem is that this movie was not a oscar worthy movie at the first place. So, it's almost a shame that he won an oscar for a stupid movie. They should let him win an oscar for one of his better films instead than this one.
Kevin Spacey is one of my favorite actors, and he was very deserving for this award. - MontyPython
Don't comment idiots.It means you are upvoting it.
53 Philip Seymour Hoffman - Capote
54
Jared Leto - Dallas Buyers Club

Just the most overrated roles I've ever seen. If they picked either Barkhad Abdi or Michael Fassbander I wouldn't really care but they pick the guy with the least amount of screen time and even if he deserved the nomination I just didn't like the role as much even though it was good it wasn't some insane role. Very unlikable and pretty week to the other 2 I just listed. Those two convinced me of who they were playing and were just incredible especially Abdi who never even acted before no less a full motion picture production.
To me he was a very unlikeable character considering he was drug addicted and did nothing to improve himself was just sad even though it was very good but as you said I didn't nearly like it as much as everyone else claimed with how much of a great performance it was but I didn't view it that way.Barkhad Abdi who only appeared in music videos gives one of the greatest performances.Also loved Bradley Cooper who was amazing but Fassbender was the most incredible role out of them all that losing is a pure travesty.
V 2 Comments
55
Katharine Hepburn - Guess Who's Coming to Dinner

I have nothing against Katharine Hepburn, but this movie proves that Oscars is all about politics. This movie is really a let down and didn't deserve to be nominated.
Katharine Hepburn was great as usual,but this year,Anne Bancroft should have won for The Graduate
V 1 Comment
56
Nicole Kidman - The Hours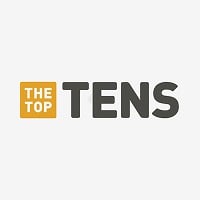 Nicole Mary Kidman is an Australian-American actress and film producer. Kidman's breakthrough roles were in the 1989 feature film thriller Dead Calm and television thriller miniseries Bangkok Hilton.
Love many of her films but for some reason I find " The Hours " her most boring movie she has done. She did so many good " worthy of an oscar " movies ( " The Others ", " Dogsville ", " Birth "... ) that I can't understand why she did get away with an oscar for this one. Nicole Kidman is certainly an " oscar worth winning actress " but this one was really undeserved.
She was pretty good in The Hours but Julianne Moore should have won for Far From Heaven
She's so overrated. - MissionImpossible
57
Jennifer Connelly - A Beautiful Mind
Altough Jennifer Connelly has proven that she is a wonderful talented actress, she didn't deserve to be nominated ( for her own sake ) for such an overrated movie. I think that the other actresses nominated that year for the movie " In the bedroom " ( Marisa Tomei and Sissy Spacek ) deserved more than Jennifer Connelly a winning oscar. Jennifer Connelly did outstanding performances in so many other movies ( that weren't nominated ) that it's a pitty she won an oscar for this one.
58
Richard Dreyfuss - The Goodbye Girl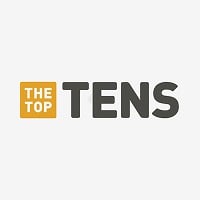 59 Rex Harrison - My Fair Lady
60 Olympia Dukakis - Moonstruck
PSearch List
Recommended Lists
Related Lists

Most Undeserving Best Picture Oscar Winners

Top Ten Best Picture Oscar Winners

Best Picture Oscar Winners That Didn't Deserve It

Most Overrated Best Picture Oscar Winners
List Stats
800 votes
65 listings
8 years, 187 days old

Top Remixes (4)
1. Roberto Benigni - Life Is Beautiful
2. Tommy Lee Jones - The Fugitive
3. Denzel Washington - Training Day
iknathaniel
1. Gwyneth Paltrow - Shakespeare In Love
2. Denzel Washington - Training Day
3. Jennifer Lawrence - Silver Linings Playbook
karlVincent
1. Gwyneth Paltrow - Shakespeare In Love
2. Reese Witherspoon - Walk the Line
3. Anne Hathaway - Les Miserables
MidKnight
View All 4
Posts
Error Reporting
See a factual error in these listings? Report it
here
.