Top 10 Unexpectedly Dark Moments in Video Games
xandermartin98
The Top Ten
1
Giygas Battle - Earthbound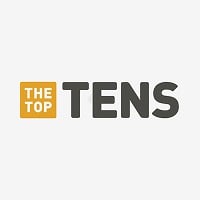 2 Berri's Death - Conker's Bad Fur Day
3 The True Laboratory - Undertale
4 Masked Man Battle - Mother 3
5 Meeting Porky - Mother 3
6 Flint's Reaction To Hinawa's Death - Mother 3
7 Fei's Inner Torment - Xenogears
8 Elder Princess Shroob Battle - Mario & Luigi: Partners In Time
9 Tanetane Island Shroom Trip - Mother 3
10 Samus' Internal Monologue About The Motivations Of The X Parasites - Metroid Fusion
The Contenders
11
Realizing How Morally Wrong The Whole Idea Behind The Series Is - Pokémon
This is too scary. - mewtwo1
12
Disbelief Papyrus - Undertale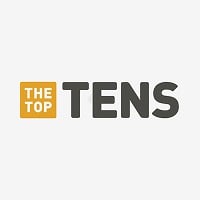 13 River Twygz Bed - Super Paper Mario
14 Genocide Sans Battle - Undertale
15 Cloud's Inner Torment - Final Fantasy VII
16 Learning That Shulk Actually Spent More Than Half Of The Game Being Possessed By Zanza - Xenoblade Chronicles
17 Mumkhar's Death - Xenoblade Chronicles
18 Zanza Explaining How Utterly Meaningless Human Life Is To Him - Xenoblade Chronicles
19 Fei Going Into A Blind Emotional Rage And Tearing Down His Entire Hometown - Xenogears
20 The Intro - Metroid Fusion
21 King's and Toroko's Deaths - Cave Story
22 Ballos' Backstory - Cave Story
23 Curly Drowning - Cave Story
24 The Doctor's Enslavement Of Innocent Mimigas - Cave Story
25 Returning To The Egg Corridor After Its Destruction - Cave Story
26 Finding The Sewer Apartments in New Pork City - Mother 3
27 Entering Dr. Andonuts' Mind - Radiation's Halloween Hack
28 Mecha-Drago Battle - Mother 3
29 Cackletta Soul Battle - Mario & Luigi: Superstar Saga
30 Dimentio Possesses Luigi And Fuses Himself Together With Him To Form Super Dimentio - Super Paper Mario
31 Refusing To Save The Universe From Being Swallowed Up By A Black Hole And Getting A Game Over - Super Paper Mario
32 Being Literally Killed By A Ghost After Reading His Diary - Paper Mario: The Thousand-Year Door
33 Entering The Shadow Queen's Lair - Paper Mario: The Thousand-Year Door
34 Mario Being Sent To Court - Super Mario Sunshine
35 Handsome Jack's Childhood Abuse By His Own Grandmother - Borderlands 2
36 Revisiting Fyrestone After Its Modernization - Borderlands 2
37 Bloodwing's Death - Borderlands 2
38 Possessed Linebeck Battle - The Legend Of Zelda: Phantom Hourglass
39 Zant's (and Midna's) Backstory - The Legend Of Zelda: Twilight Princess
40 Revisiting Sunken Hyrule - The Legend Of Zelda: The Wind Waker
41 Atlas Is Revealed To Be Frank Fontaine In Disguise - BioShock
42 Andrew Ryan's Last Dying Words - BioShock
43 Vaas Explains The Definition Of Insanity - Far Cry 3
44 Albus Battle - Castlevania: Order Of Ecclesia
45 Metroid Prime Battle - Metroid Prime
46 The Baby Metroid's Sacrifice - Super Metroid
47 Dr. Light Losing His Only Son Every Time You Die - Mega Man
48 Mega Man Finally Snapping And Threatening To Murder Dr. Wily In Cold Blood - Mega Man 7
49 Roland's Death - Borderlands 2
50 Lilith Causing Handsome Jack's Mental Condition To Deteriorate Into What It Is Now - Borderlands: The Pre-Sequel!
PSearch List
Related Lists
Top 10 Unexpectedly Scary Video Game Characters

Top 10 Unexpectedly Good WWE Pay-Per Views

Top Ten Unexpectedly Good Movies

Top 10 Unexpectedly Good Films of All Time
List Stats
200 votes
273 listings
2 years, 229 days old

Top Remixes
1. Giygas Battle - Earthbound
2. Berri's Death - Conker's Bad Fur Day
3. The True Laboratory - Undertale
xandermartin98
Error Reporting
See a factual error in these listings? Report it
here
.