Top 10 Unexpectedly Dark Moments in Video Games
xandermartin98
The Top Ten
1
Giygas Battle - Earthbound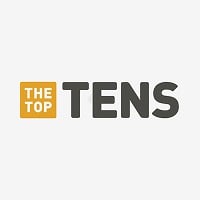 2 Berri's Death - Conker's Bad Fur Day
3 The True Laboratory - Undertale
4 Masked Man Battle - Mother 3
5 Meeting Porky - Mother 3
6 Flint's Reaction To Hinawa's Death - Mother 3
7 Fei's Inner Torment - Xenogears
8 Elder Princess Shroob Battle - Mario & Luigi: Partners In Time
9 Tanetane Island Shroom Trip - Mother 3
10 Samus' Internal Monologue About The Motivations Of The X Parasites - Metroid Fusion
The Contenders
11
Realizing How Morally Wrong The Whole Idea Behind The Series Is - Pokémon
This is too scary. - mewtwo1
12
Disbelief Papyrus - Undertale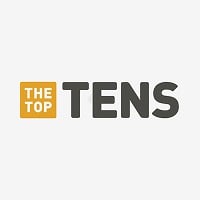 13 River Twygz Bed - Super Paper Mario
14 Genocide Sans Battle - Undertale
15 Cloud's Inner Torment - Final Fantasy VII
16 Learning That Shulk Actually Spent More Than Half Of The Game Being Possessed By Zanza - Xenoblade Chronicles
17 Mumkhar's Death - Xenoblade Chronicles
18 Zanza Explaining How Utterly Meaningless Human Life Is To Him - Xenoblade Chronicles
19 Fei Going Into A Blind Emotional Rage And Tearing Down His Entire Hometown - Xenogears
20 The Intro - Metroid Fusion
21 King's and Toroko's Deaths - Cave Story
22 Ballos' Backstory - Cave Story
23 Curly Drowning - Cave Story
24 The Doctor's Enslavement Of Innocent Mimigas - Cave Story
25 Returning To The Egg Corridor After Its Destruction - Cave Story
26 Finding The Sewer Apartments in New Pork City - Mother 3
27 Entering Dr. Andonuts' Mind - Radiation's Halloween Hack
28 Mecha-Drago Battle - Mother 3
29 Cackletta Soul Battle - Mario & Luigi: Superstar Saga
30 Dimentio Possesses Luigi And Fuses Himself Together With Him To Form Super Dimentio - Super Paper Mario
31 Refusing To Save The Universe From Being Swallowed Up By A Black Hole And Getting A Game Over - Super Paper Mario
32 Being Literally Killed By A Ghost After Reading His Diary - Paper Mario: The Thousand-Year Door
33 Entering The Shadow Queen's Lair - Paper Mario: The Thousand-Year Door
34 Mario Being Sent To Court - Super Mario Sunshine
35 Handsome Jack's Childhood Abuse By His Own Grandmother - Borderlands 2
36 Revisiting Fyrestone After Its Modernization - Borderlands 2
37 Bloodwing's Death - Borderlands 2
38 Possessed Linebeck Battle - The Legend Of Zelda: Phantom Hourglass
39 Zant's (and Midna's) Backstory - The Legend Of Zelda: Twilight Princess
40 Revisiting Sunken Hyrule - The Legend Of Zelda: The Wind Waker
41 Atlas Is Revealed To Be Frank Fontaine In Disguise - BioShock
42 Andrew Ryan's Last Dying Words - BioShock
43 Vaas Explains The Definition Of Insanity - Far Cry 3
44 Albus Battle - Castlevania: Order Of Ecclesia
45 Metroid Prime Battle - Metroid Prime
46 The Baby Metroid's Sacrifice - Super Metroid
47 Dr. Light Losing His Only Son Every Time You Die - Mega Man
48 Mega Man Finally Snapping And Threatening To Murder Dr. Wily In Cold Blood - Mega Man 7
49 Roland's Death - Borderlands 2
50 Lilith Causing Handsome Jack's Mental Condition To Deteriorate Into What It Is Now - Borderlands: The Pre-Sequel!
PSearch List
Related Lists
Top 10 Unexpectedly Scary Video Game Characters

Top Ten Unexpectedly Good Movies

Top 10 Unexpectedly Good Horror Movies

Top 10 Unexpectedly Bad Horror Movies
List Stats
200 votes
273 listings
2 years, 102 days old

Top Remixes

1. Giygas Battle - Earthbound
2. Berri's Death - Conker's Bad Fur Day
3. The True Laboratory - Undertale
xandermartin98
Error Reporting
See a factual error in these listings? Report it
here
.