Top Ten Most Unique DJs
10 of the most unique DJ's due to their diversity in the music world.
The Top Ten
1
Skrillex (Electronica - Dubstep)
Yes he is
I know this may seem like a choice that everyone hopped wouldn't be on this list, but Skrillex is viciously diverse from other artists.

Where do I begin, he's got Edm Tracks, Dubstep Tracks, Progressive, Trap, Bounce, and even Drum 'N' Bass! I find it hard to believe that everyone could hate him.

Not only does he make multiple genres of music, but he takes that genre and makes it into something you've never heard before.

Stop hatin' guys, open up to Skrillex a bit and I guarantee you'll find something that you'll like. - BlackLion
Skrillex is the artist which we call dubstep king
Nothing geat then skrillex
2
Alex M.O.R.P.H. (Trance)
Hands down, most diverse DJ I have ever known. Good, GOD!

Trance is my favorite genre of music, but Alex M.O.R.P.H. takes it to the next level with his track "My Heaven" witch is featured on Armin van Buuren's album "A State of Trance 2014". We're talking about the most Nostalgic vibes you'll ever hear. If you haven't already checked this guy out, do it. - BlackLion
He is from another Galaxy
3
Zedd (EDM - Electronica)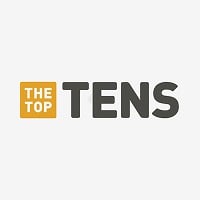 Zedd is a Russian- German DJ known for his hits such as Clarity, Transmission, and Break Free. He is best known for his album True Colors, which has the highest debut on the Billboard 200 for an EDM album (tied with Skrillex's Recess). He is one the the richest EDM artists in the industry.
Everybody knows this guy.

If you don't know who Zedd is, either your really stupid or you don't tune in on the latest music.
Zedd is the man who composed the master piece of music known as Clarity (featuring Foxes). Not to mention Stay the Night (featuring Paramore).
I don't even have to do to much explaining about this guy, all you need to know is that he is one of the biggest playas in EDM. - BlackLion
And the new track addicted to a memory is awesome,
He came to India!
Sensational
4
XIUHCOATL (Trancestep - Experimental)
I have to agree that XIUHCOATL is pretty amazing.
Now were getting to the good stuff. XIUHCOATL isn't very well know, with only 40 or so followers on soundcloud, however, he is very very VERY Good. XIUHCOATL uses the craziest software ever, GarageBand. I never knew you could make trance with GarageBand, until I found this guy. He's defiantly worth you time. - BlackLion
5
Datsik (Robostep - Drumstep)
Datsik was their from the beginning, from 2009 too 2014, Datsik has been one of the best. Without him dubstep wouldn't have ever gotten as far as it has today. - BlackLion
6
Seven Lions (Trance - Progressive House - Dubstep)
Ok, now things get serious. Seven Lions: Best bass drops ever. He Turns trance, into an emotional beast, or in other words, he's just badass. - BlackLion
One of my all time favourites
7
Seth Beatz (Trap)
Seth Beatz has the most diverse trap beats I've ever known, check him out. - BlackLion
8 Jhiaxus (Bass - Deathstep)
9
Peer van Mladen (Deephouse)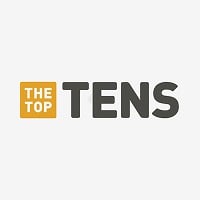 Peer van Mladen (born May 3, 1989 in Belgrade, Republic of Serbia) has more than 8 million dollars in annual revenue and one of the most influential music producers.
10 SMLE (Chill - Vibes)
The Contenders
11
Marshmello (Trap-Dubstep)
Listen to the remixes of his remixes.
He is breaking through at the moment with his cartoony style of trap - OrangeCookie
12
Deadmau5 (Progressive-House)
Favorite. Favorite. Favorite. Profile pic says it all. Favorite. Favorite. Favorite. Favorite. Favorite. Favorite. Favorite. He inspired me to make some of my own. - username34
This guy sucks
Rise up...
Listen to any song by him and admit it.. He is the most unique one..
Strobe, is enough to set him apart.
Strobe don't even have a drop,..
No one got that edm style..
13
CAKED UP (Trap - Bass)
I came in like a wrecking ball. - BlackLion
14 Vicetone (Progressive House)
15
Calvin Harris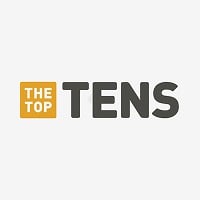 Adam Richard Wiles, known professionally as Calvin Harris, is a Scottish DJ, record producer, singer, songwriter and remixer. He is known for his hit singles like Summer, This Is What You Came For and How Deep Is Love.
16 Mord Fustang (Synthwave - Synthpop)
17 Dyro (Trap - Bass House - Progressive)
18
Martin Garrix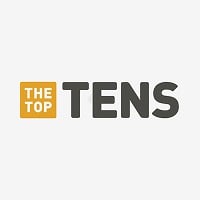 Martijn Gerard Garritsen, known professionally Martin Garrix, is a Dutch DJ, record producer and musician.
19
David Guetta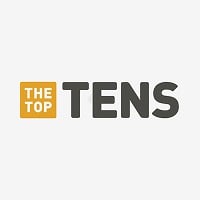 Pierre David Guetta is a French DJ, songwriter, record producer and remixer who has sold over nine million albums and thirty million singles worldwide. In 2011, Guetta was voted as the number one DJ in the DJ Mag Top 100 DJs poll.
20
Avicii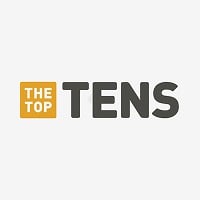 Tim Bergling (September 8, 1989 - April 20, 2018), better known by his stage name Avicii, was a Swedish electronic musician, DJ, remixer and record producer. He is best regarded for his work in Electronic Music during the 2010s in which his works have charted among the Top 40 Radio and for his influence ...read more.
21
The Chainsmokers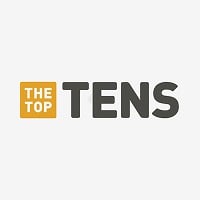 The Chainsmokers are an American DJ and production duo consisting of Alex Pall and Andrew Taggart. The EDM-pop duo achieved a breakthrough with their 2014 song "#Selfie", which was a top twenty single in several countries.
22
DJ Snake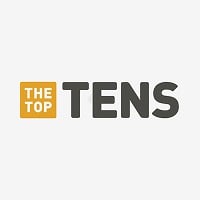 William Sami Etienne Grigahcine, known professionally as DJ Snake, is a French DJ and record producer.
23
Afrojack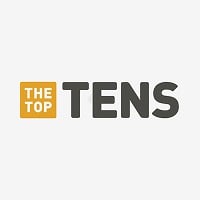 Nick van de Wall, commonly known by his stage name Afrojack, is a Dutch DJ, record producer and remixer.
24 Alesso
25 Madeon
BAdd New Item