Top Ten Unsigned or Indie Bands of 2009
Best indie and unsigned touring bands who should be way more famous than they are!
The Top Ten
1
Metric
I heard 'Gimme Sympathy' and liked it a lot so I looked up some more Metric songs. None really caught my attention until I heard 'Help I'm Alive'. They really grew on me. Now I have a whole slew of songs from Metric that I'm obsessed with.
Electronic band with a female singer. They also do shows where she plays the piano and sings. WOW!
2
Dredg
They are a modern day pink floyd with chant type vocals and ridiculously talented jazz breaks. Love this band!
3
The Mind Museum
These guys are the most amazing 3 piece! They sounds like NIN meets Muse and Queens of The Stone Age.
The Mind Museum is my #1 Unsigned Band!
They are going to be HUGE! Wish they had more records out.
4
Puscifer
Very very very different from what is on this list! And I like different, and I know that whomever is reading this (if your a true indie fan) then you like different too! So you like Puscifer! I love the different sound and the great lyrics that make you think in a weird way every song! When you first listen, You might laugh? But you'll love it if you like the bands on this list!
Maynard James Keenan the singer of Tool's solo attempt. AMAZING AMAZING MUSIC. He sings in a different tone on this stuff. Really dance type groove with lounge vocals.
Puscifer is one of the 3 main bands of Maynard J. Keenan's career. Maynard is a lyrical, musical and melodically ingenious musician. Just the song Oceans alone is enough to give anyone goosebumps just through their first listen. Other songs are sure to make anyone laugh! - Lucan_Yves
5
UNKLE
Amazing blend of trip hop, industrial plus the singer of Queens of the stone age is on their record.
6
32 Leaves
Heard them on Sirius Radio and became addicted to their music. Very A Perfect Circle meets failure!
7
Godspeed You! Black Emperor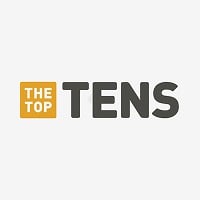 Godspeed You! Black Emperor is a Montreal-based post-rock collective formed in 1994, currently consisting on David Bryant, Efrim Menuck, Mike Moya, Sophie Trudeau, Thierry Amar, Mauro Pezzente, Aidan Girt and Tim Herzog. They're most known for being one of the most popular post-rock groups currently, ...read more.
I put this band on here because I have been listening to them for literally years and they still have not caught on. Complete Art Noise Rock.
8
The Flaming Lips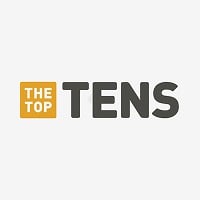 The Flaming Lips are an American rock band formed in 1983 in Oklahoma City, Oklahoma. The group recorded several albums and EPs on an indie label, Restless, in the 1980s and early 1990s.
One of the best psychadelic bands of all time. Still put on amazing shows! Great to see live!
9
Circa Survive
Saw this band with Dredg in Los Angeles. They are fantastic. Art Rock with very high vocals. I believe the singer is also in Saosin?
10
Scars On Broadway
The guitarist of System Of A Down's solo record. Good god! All the intensity of SOAD mixed with a groovy 80's bowie feel with lyrics that border on Manson type synicism. And I mean Charles Manson lol
The Contenders
11
Rusty
I know these guys, and they have amazing musicianship, look 'em up on YouTube, and like them on Facebook, they're a good band!
BAdd New Item
Related Lists

Top Ten Best Indie Rock Bands

Best Alternative / Indie Rock Bands of the 21st Century

Best British Indie Bands

Best Indie Bands
List StatsCreated 17 Dec 2009
11 listings
9 years, 360 days old

Error Reporting
See a factual error in these listings? Report it
here
.