Most Unusual Voices In Rock Music Today
The most unusual and unique voices in rock music today...
The Top Ten
1
Alex Turner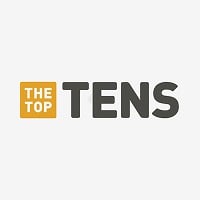 Alexander David "Alex" Turner is an English musician. He is the lead vocalist, guitarist, and principal songwriter of the English rock band Arctic Monkeys.
He's not the best vocalist but he has something special in his voice which is never boring. I mean nobody can imitate him. Every time I listen to him, the way he sings makes me wanna cry and gives me goosebumps,I can hear the pain in his voice too (example: the dream synopsis by the last shadow puppets). He's a very talented musician and u know what? There are a lot of singers in America (example: Selena Gomez and almost all the singers of our generation) who don't have a clue how to sing. I mean do u prefer listening to Justin Bieber or listening to Alex Turner?
Alex Turner of the Arctic Monkeys might not have the biggest range in the world but this guy certainly has one unusual style of singing his humorous lyrics.
Maybe he is not the great voice but whEn he sings he makes you feel. He could melt you. His style, the way he sings...
His voice is the best
2
Mike Patton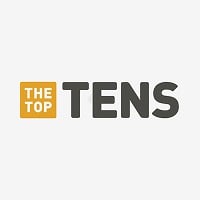 Michael Allan "Mike" Patton is an American singer-songwriter, multi-instrumentalist, film composer, producer, and actor, best known as the lead singer of the alternative metal band Faith No More.
Unique range, probably the widest range in music history:
Vocal/melodic range - 6 octaves, 1/2 note (Eb1 to E7).

Sings: Alternative metal, Avant-garde metal, Experimental metal, death metal (early). - Metal_Treasure
3
Jack White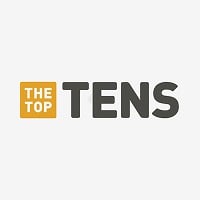 John Anthony "Jack" White is an American singer and songwriter. He is best known as the lead singer and guitarist of the duo The White Stripes, but has also had success in other bands and as a solo artist.
Jack White has one of the most unique voices and guitar playing style in the world. A true genius who made the blues cool again to this generation.
4
Hansi Kürsch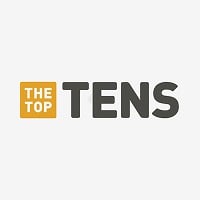 Hansi Kürsch, born Hans Jürgen Kürsch, is the lead singer, lyricist, co-composer and bassist for German power metal band Blind Guardian . Heavily influenced by Freddie Mercury, he creates a huge choir effect by overdubbing his own voice multiple times in complex, overlapping vocal harmonies. He records ...read more.
His tonal versatility is so unique that most of his songs sound like duets - as if there are 2 completely different singers. It sounds awesome because he switches skillfully from harsh demonic tone to beautiful, soft, angelic and melancholic voice (and vice versa). And it happens in less than a second! I've never heard anything like that. Add to this his godly range, immense power and control (even live). This is also the most emotive and expressive voice I've ever heard.
Check out:
Demons And Wizards - My Last Sunrise, Love's Tragedy, Crimson King;
Blind Guardian - Sacred Worlds, Majesty, Time What Is Time, Fly, The Curse Of Feanor, Otherland.

Overall, he's one of the elite rock/metal singers today. His skills place him in one league with Freddie, Steve Perry, Chris Cornell, Michael Kiske, Rob Halford, Axl Rose, to name a few of his caliber. - Metal_Treasure
5
Marc Martel
Marc not only can sound like Freddie Mercury, but a number of other singers as well. Listen to his "Mercurotti" video on YouTube, for an example. He had his own Christian rock band, "downhere," for about 15 years and won a LOT of awards. He has his own albums out as well, in which he sings his own songs as well as covers of other artists' songs. He's just about THE most versitile singer out there today.
He sounds like Freddie Mercury - literally. As a bonus, he also looks like Freddie.

He is a lead singer for the official Queen tribute band called The Queen Extravaganza. Queen Extravaganza was an idea of Roger Taylor and Brian May (Queen members), and they personally selected the members of the tribute band after a very tough world-wide contest. The auditions for The Queen Extravaganza were originally submitted online and over 2 million were reviewed. - Metal_Treasure
2017, He started his own Queen tribute show called The Ultimate Queen Celebration, which tours all over the world, including an upcoming Australia/New Zealand run in 2018. But Marc does not only lend his voice to rock and roll crowds, but also recently to symphony halls as he fronts Symphonic Queen with the Philharmonic Orchestra of México (OFUNAM) in Mexico City.
6
Billy Corgan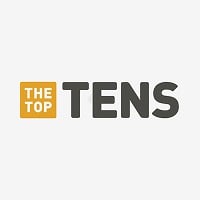 William Patrick "Billy" Corgan Jr. is an American musician, songwriter, producer, television writer, poet, and professional wrestling promoter best known as the lead singer, guitarist, and sole permanent member of The Smashing Pumpkins.
7
Ronnie Radke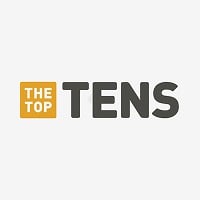 Ronald Joseph Radke is an American singer, songwriter, rapper, musician, and record producer born in Las Vegas, Nevada.
Ronnie Radke of Falling in Reverse has a unique and hardcore voice irrespective of what he sings. Metal, rock, hip hop... This guy is singing everything now a days. But whatever he sings... He does it with lots of power and swagg...
King of the music scene - Marvel_1William
8
Geddy Lee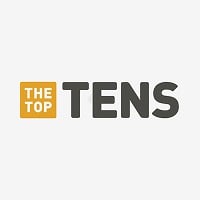 Geddy Lee Weinrib, known professionally as Geddy Lee, is a Canadian musician, singer and songwriter best known as the lead vocalist, bassist, and keyboardist for the Canadian rock group Rush.
9
Kellin Quinn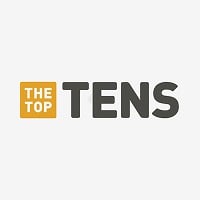 Kellin Quinn of Sleeping with Sirens has quite a unique voice for a guy. One could never make out that it's a guy singing the songs if he never heard of sleeping with sirens. Kellin sounds a little girly but he has got one hell of a hardcore voice which goes up like an angel...
Kellin Quinn has such a unique voice for a male vocalist. It is near impossible to replicate. He does sound akin to a girl, however, this is what makes him stand out.
I HATE IT SO MUCH WHEN PEOPLE SAY KELLIN SOUNDS LIKE A GIRL! I'm a girl who apparently can sing and I have like no vocal range. Kellin has the beautiful voice of an angel...
KELLIN doesn't SOUND LIKE A GIRL, GIRLS SOUND LIKE KELLIN QUINN
10
Alissa White-Gluz (Arch Enemy, The Agonist)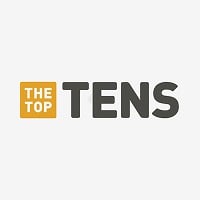 Alissa White-Gluz is a Canadian vocalist, best known as the former lead vocalist and one of the founding members of the Canadian metal band, The Agonist, and current lead vocalist for the Swedish melodic death metal group, Arch Enemy.
Beauty and The Beast, 2 in 1. - Metal_Treasure
The Contenders
11
King Diamond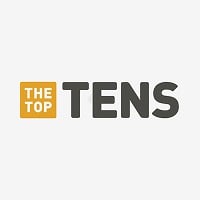 Kim Bendix Petersen, better known by his stage name King Diamond, is a Danish heavy metal musician. He is known for his extensive vocal range, usually sung in falsetto. King Diamond was originally known as the vocalist for Mercyful Fate, but has become notorious for his horror themed Concept albums ...read more.
12
Brandon Flowers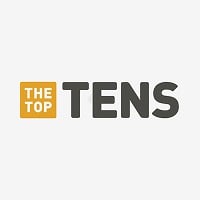 Brandon Flowers of the Killers has one of the most emotional and soulful voices in rock... Which is also pretty unique sounding. No one could sing when you were young with the same emotion that he does.
The voice of an angel. There's nothing more to say.
13
Glenn Danzig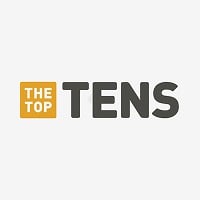 Glenn Danzig is an American singer, songwriter, and musician from Lodi, New Jersey. He is the founder of the bands Misfits, Samhain and Danzig. He owns the Evilive record label as well as Verotik, an adult-oriented comic book publishing company.
Unique and rare type of voice - baritenor (baritone's voice, tenor's range). Sounds awesome. Hypnotizing voice. A very dark combination of Jim Morrison, Ozzy and Elvis.

Songs: How The Gods Kill, Mother. - Metal_Treasure
14
Matt Barlow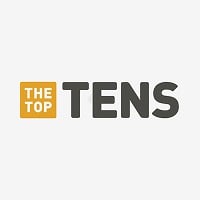 Matthew 'Matt' Barlow is an American heavy metal singer and police officer. He was the lead singer for Iced Earth in the 1990s and 2000s. He is currently the lead singer for Ashes of Ares. After the September 11 terrorist attacks Matt Barlow decided to become a police officer and contribute to the "real ...read more.
A voice with (almost) operatic power. Louder than usual.
Check out: Melancholy, Dracula, Dante's Inferno (by Iced Earth). - Metal_Treasure
15
Liam Gallagher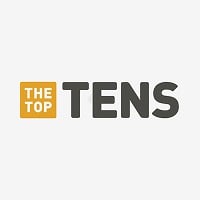 William John Paul "Liam" Gallagher is an English musician, singer, and songwriter. He rose to fame as the lead singer of the rock band Oasis, and later as the singer of Beady Eye.
16
Andrew Stockdale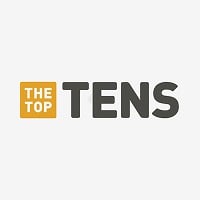 Andrew James Stockdale is an Australian rock musician, singer and songwriter best known as the lead vocalist, lead guitarist and only mainstay member of the rock band Wolfmother, which formed in 2000. In 2007, alongside his Wolfmother bandmates, he won 'Songwriter of the Year' at the APRA Awards.
Andrew Stockdale has got to have one of the biggest ranges in rock today. The Aussie has quite a unique sounding voice which kinda sounds orgasmic...
His range is not very wide but he's good in the higher register. I agree his voice sounds orgasmic and it's pretty unique. Reminds me of Robert Plant.
His vocal/melodic range: 2 octaves, 5-1/2 notes (B2 to G#5). - Metal_Treasure
17
Julian Casablancas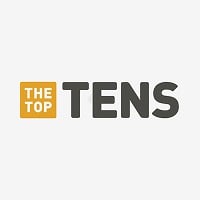 Julian Fernando Casablancas is an American musician, singer, songwriter and record producer. He is best known as the lead singer of the American rock bands The Strokes founded in 1998 and The Voidz, which was founded in 2013.
Julian Casablancas and his band the Strokes! They are responsible of making indie rock cool and popular. Julian is known for his beautiful melodies and lyrics and his unusual way of singing them.
17#! What! He should be number one, that guy has such a beautiful unusual voice!
18
Mark Foster
I like listening to acoustic versions of Foster the People music, where you can really focus on Mark's voice and the lyrics. He's got an interesting range from tenor to falsetto, and a cute laugh. I'm no music critic, just enjoying the sounds of the guitar, bass, percussion and that voice.
Mark's voice is impossible to miss. I bet no one has a voice similar to his. (ps. the first time my mother listened to Helena Beat my mother thought Mark was a girl... )
19
Fernando Ribeiro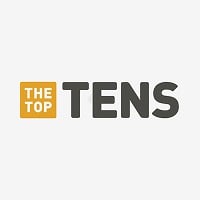 Fernando Ribeiro has been the lead vocalist for the Portuguese metal band Moonspell since 1992. He sings gothic metal, black metal, doom metal, melodic death metal.
He can do both clean vocals and growls, and very often he switches between them within one song. Sometimes he sings on the borderline and this technique sounds really cool and interesting (example - 'Sacrificial' by Moonspell).
His clean voice is hypnotizing and unusually low for rock and metal, where higher voices are preferred. - Metal_Treasure
20
Adam Levine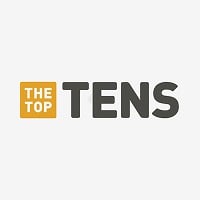 Adam Noah Levine is an American singer and songwriter. He is the lead vocalist for the Los Angeles pop rock band Maroon 5. ...read more.
Adam Levine of the Maroon 5 has one of the sexiest male voices today. Its near impossible to replicate his voice and accent with which he sings his songs.
Absolutely nothing special here, let alone unusual or unique. - Metal_Treasure
21
Devin Townsend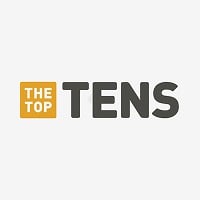 Devin Garret Townsend is a Canadian musician, songwriter and record producer. He was the founder, songwriter, vocalist, and guitarist in extreme metal band Strapping Young Lad from 1994 to 2007 and has an extensive career as a solo artist.
22
Freddie Mercury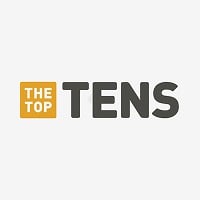 Freddie Mercury (born Farrokh Bulsara, 5th September 1946 - 24th November 1991) was a Zanzibari-born British singer of Indian descent, songwriter and record producer, known as the lead vocalist and songwriter of the British rock band Queen. He also became known for his flamboyant stage persona and four-octave ...read more.
What don't you get in "today"? - JoLeKosovo
FREDDIE MERCURY!
Need I say more? Freddie Mercury is all you need! He was/is/and forever will be the very best Ever!
Freddie's voice was so unusual b/c it was PERFECT! He had a 4 octave range and his voice was absolutely gorgeous!
23
Lil Peep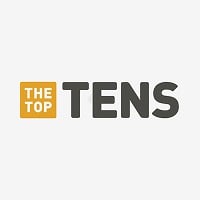 Gustav Elijah Åhr, known professionally as Lil Peep, was an American rapper, singer, songwriter and model.
24
Rocco Deluca
Rocco deluca might be pretty quite underrated however, that can't take away the fact that he has got one of the most soulful and beautiful voices in rock today. A true gift... Of a voice...
25
Emily Armstrong
Emily Armstrong and her band Dead Sara is quite new and underrated but this tall lady has the most hardcore voices I've ever heard... Her voice can go as high as her height.
Emily rocks. She can go from lyrical ballads to grunge in a single breath. I don't think there is another single female rocker like her out there. And she is self-taught, on top of it.
26
Enrique Iglesias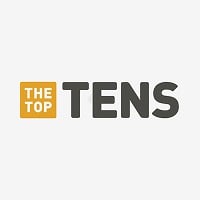 Enrique Miguel Iglesias Preysler, known professionally as Enrique Iglesias, is a Spanish singer, songwriter, record producer and actor.
He is the best. No words to describe him.
27
James Hetfield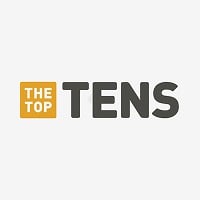 James Alan Hetfield was born on August 3, 1963. He is an American musician, singer and songwriter known for being the co-founder, lead vocalist, rhythm guitarist and main songwriter for the American heavy metal band Metallica.
28
Beck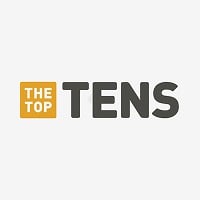 Beck Hansen, known by stage name Beck, is an American singer, songwriter, producer and multi-instrumentalist. He is mostly known for his musical composition, as well as a palette of sonic genres.
29
Jake Bugg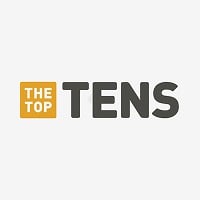 30
Stephen Malkmus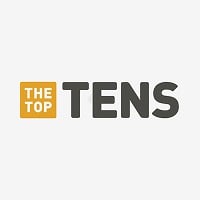 Stephen Joseph Malkmus is an American musician best known as the lead singer and guitarist of the indie rock band Pavement.
31 Doug Martsch
32 Brian Molko
33
Brian Johnson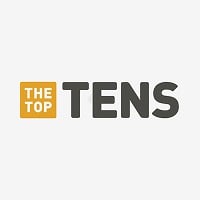 Brian Johnson is an English singer and songwriter. Since 1980, he is the lead singer of the Australian rock band AC/DC, with whom he was inducted into the Rock and Roll Hall of Fame in 2003. As of April 2016, Johnson is not participating in the remainder of the Rock or Bust World Tour due to hearing ...read more.
34 John McCrea
35 Brett Anderson
36 Caleb Followill
37 Robert Pollard
38
Matthew Bellamy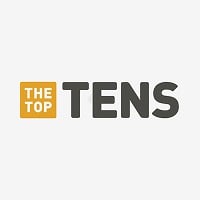 Matthew James "Matt" Bellamy is an English musician, singer, songwriter, multi-instrumentalist, and compose most famous for being the main vocalist in alternative rock band Muse.
39
Chester Bennington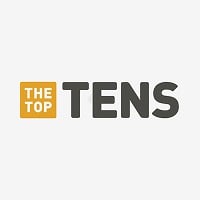 Chester Charles Bennington (March 20th, 1976 - July 20th, 2017) was an American musician, singer, songwriter and actor, best known for being the lead singer of Linkin Park. He also participated in side projects like Julien K and Dead By Sunrise. He committed suicide in 2017 after a period of depression. ...read more.
40
Bon Scott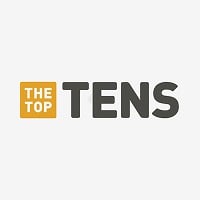 Ronald Belford "Bon" Scott was a Scottish-born Australian rock musician, best known for being the lead singer and lyricist of Australian hard rock band AC/DC from 1974 until his death in 1980. He was born in Forfar and lived in Kirriemuir, Scotland, for 5 years before moving to Melbourne, Australia, ...read more.
41
Les Claypool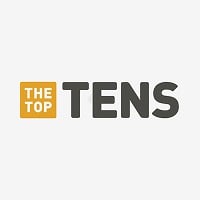 Leslie Edward "Les" Claypool is an American musician, singer, songwriter, composer, author and actor best known as the bassist and lead vocalist of the band Primus.
Definition of unique. Still rocks. - JoLeKosovo
BAdd New Item