Top 10 Unusually Long Band Names
1
Intracerebrally Consuming Cephalalgia Through The Cranium Macerating Debrisf***ed Manure Ingested Remains Of The Mindf***ed Cataplexic Wicked Mankind Whom Fistf***ed The Progenies From The Deepest Depths Of The Analmaggot Raped Human Pieces Of Erotic S***
This name has 344 characters (no spaces) and 398 (with spaces)! What you see in the item title isn't the entire name. They go by 55gore for short. - Metal_Treasure
What the...
This is real? - PeeledBanana
This isn't their full name, it was too many characters. Their full name is:
Intracerebrally Consuming Cephalalgia Through The Cranium Macerating Debrisf***ed Manure Ingested Remains Of The Mindf***ed Cataplexic Wicked Mankind Whom Fistf***ed The Progenies From The Deepest Depths Of The Analmaggot Raped Human Pieces Of Erotic S**tmasses Which Gave Birth To Worthless Eunuchs As Travesty For Cumstained Whorefaced Sluts Enslaved By This Stupid Society Full Of Fetal Garbages

They go by 55gore for short - ryanrimmel
2
Xavlegbmaofffassssitimiwoamndutroabcwapwaeiippohfffx
I think this band is also the one with the longest name of them all. - RogerMcBaloney
This is the short version for
Acidic Vaginal Liquid Explosion Generated By Mass Amounts Of Filthy Fecal Fisting And Sadistic Septic Syphilic Sodomy Inside The Infected Maggot Infested Womb Of A Molested Nun Dying Under The Roof Of A Burning Church While A Priest Watches And Ejaculates In Immense Perverse Pleasure Over His First Fresh Fetus - Metal_Treasure
amazing.
3
Eximperituserqethhzebibšiptugakkathšulweliarzaxułum
Don't ask me how it's pronounced. But this is a technical death metal band from Belarus - ryanrimmel
What a surprise!. I thought it was Barbara Streisand's backup band. - Billyv
-I love The Beatles
- Well I do like Imagine Dragons
- (Billy liked this band, but could not say it's name) - Martinglez
4
The World Is A Beautiful Place & I Am No Longer Afraid To Die
Longer than a good portion of some of the Top 10
An American indie rock band formed in in 2009. - Metal_Treasure
5
Vaginal Penetration of an Amelus with a Musty Carrot
LOL, "how they came up with this name" - they were obviously reading poetry books :-) - Metal_Treasure
An Austrian goregrind band. Not too sure how they came up with this name - ryanrimmel
Great addition, Ryan! Thanks. - Metal_Treasure
6
The Northern Ontario Black Metal Preservation Society
(a.k.a. TNOBMPS, NOBMPS) - a Black Metal band from Canada. - Metal_Treasure
7
Tony Flow and the Miraculously Majestic Masters of Mayhem
The previous name of Red Hot Chili Peppers. I would shorten it to Tony Flow and the M, or Tony Flow and the Mx4 - Metal_Treasure
8
Paracoccidioidomicosisproctitissarcomucosis
A Mexican goregrind band. I honestly wonder if bands like these even take themselves seriously - ryanrimmel
Bless you! Take 2 Aspirin and then go to bed!
9 Nearly Died Laughing While Shaving My Butt
10
Success Will Write Apocalypse Across the Sky
American death metal band from Tampa, Florida, formed in 2006 - Metal_Treasure
The Contenders
11 Let's Get Out of This Terrible Sandwich Shop
12
One Man Army And The Undead Quartet
It was a band from Sweden that played a fusion of melodic death metal and thrash metal. - Metal_Treasure
13 The Tony Danza Tapdance Extravaganza
14 Jerry Jerry and the Sons of Rhythm Orchestra
15
Oh Sh*t They're Going To Kill Us
Part of me really wants to know the back story behind this name. - Gg2000
Thrash Metal/Crossover - USA - Metal_Treasure
16
On The Edge Of The NetherRealm
Russian death doom metal band formed in 2005.
In 2010, they changed the band name to My Indifference To Silence.
Well, it's shorter but still too long. - Metal_Treasure
17
We Butter the Bread With Butter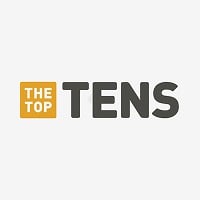 We Butter the Bread with Butter is a German metalcore band from Lübben, noted for their heavy use of electronic music characteristics.
I hate this name. It's a very poor attempt to be funny - ryanrimmel
18
John Cafferty and the Beaver Brown Band
Oh yeah, this needs to be shortened. - Metal_Treasure
19
Jennie Tebler's Out Of Oblivion
Gothic Metal from Sweden (formed after 2000) - Metal_Treasure
20 The County Medical Examiners
21
A Cat Born In An Oven Isn't a Cake
What does this even mean? - ryanrimmel
22
Buck Satan and the 666 Shooters
There are more letters behind 666! - Metal_Treasure
23
From A Second Story Window
It was an American mathcore band that formed in 2003 as Aphasia but changed their name - Metal_Treasure
24
The Lord Weird Slough Feg
Finally found this band after 3 yearsof searching the web
25 Less Claypool and the Holy Mackerel
26
Dave, Dee, Dozy, Beaky, Mick & Tich
Haha, all these names? thanks Britgirl. - Metal_Treasure
27 Iwrestledabearonce
28 Architects Of The Aftermath
29
Imperial Circus Dead Decadence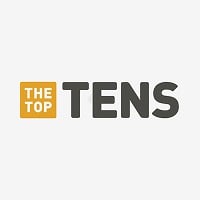 Imperial Circus Dead Decadence (ICDD) is a Japanese metal band with a lot of different influences. The band was formed in 2007 in Fukuoka. They have released 2 EPs and 2 full-length albums so far, which are received well among fans of Japanese extreme metal, especially their second full-length "Kuruoshiku...". ...read more.
30
The Dillinger Escape Plan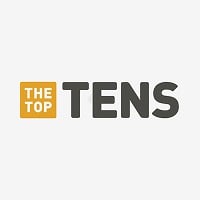 The Dillinger Escape Plan is an American mathcore band from Morris Plains, New Jersey. The group originated in 1997 after the disbanding of Arcane, a hardcore punk trio consisting of Ben Weinman, Dimitri Minakakis, and Chris Pennie.
31 The Doors of Perception
32
The Naked Brothers Band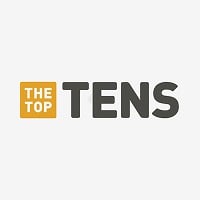 The Naked Brothers Band are an American pop rock duo from New York, New York, consisting of brothers Nat and Alex Wolff. The siblings are known for their work on the Nickelodeon television series The Naked Brothers Band, which was created and produced by their mother, actress Polly Draper. It was adapted ...read more.
33 The Project Hate MCMXCIX
34
I Set My Friends on Fire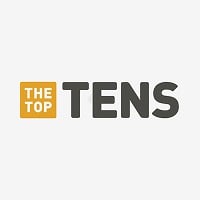 I Set My Friends on Fire is a post-hardcore group from Miami, Florida. The band was formed in 2007 by Matt Mehana and former member Nabil Moo.
35 Creedence Clearwater Revival
36
Between The Buried And Me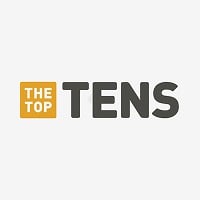 Between the Buried and Me is an American progressive metal band from Raleigh, North Carolina. Formed in 2000, the band consists of Tommy Giles Rogers, Jr.
37
An Autumn for Crippled Children
Post-Black Metal from The Netherlands. - Metal_Treasure
38 Thee Silver Mt. Zion Memorial Orchestra
39
Three Dead Trolls in a Baggie
Canadian comedy band. - Metal_Treasure
40
Unicorns Killed My Girlfriend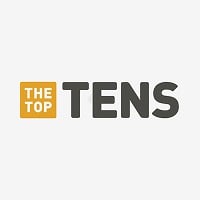 41
Blood on the Dance Floor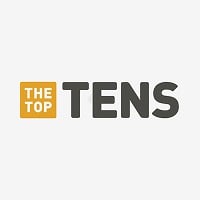 Blood on the Dance Floor is an American scene duo currently consisting of Dahvie Vanity and Fallon Vendetta that formed in 2006. Former members include Jayy von Monroe (2009-2016) and Garrett Ecstasy (2009). All of them provided vocals to the project. ...read more.
42
Panic! at the Disco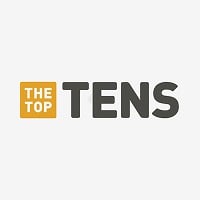 Panic! at the Disco is an American pop rock band from Las Vegas, Nevada, formed in 2004 and featuring the current lineup of vocalist Brendon Urie, accompanied on tour by bassist Dallon Weekes, guitarist Kenneth Harris, and drummer Dan Pawlovich.
43
Nick Cave and the Bad Seeds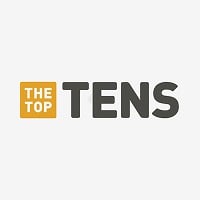 Nick Cave and the Bad Seeds are an Australian rock band formed in Melbourne in 1983 by vocalist Nick Cave, multi-instrumentalist Mick Harvey and guitarist Blixa Bargeld. The band has featured international personnel throughout its career and presently consists of Cave, violinist and multi-instrumentalist ...read more.
44
Sly and the Family Stone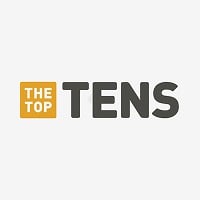 Sly and the Family Stone was an American band from San Francisco. Active from 1967 to 1983, the band was pivotal in the development of funk, soul, rock, and psychedelic music.
45
Grandmaster Flash and Furious Five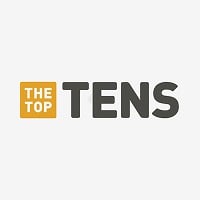 46 Dr. Hook & the Medicine Show
47
Better Oblivion Community Center
An indie rock duo - Metal_Treasure
48 I Don't Know How But They Found Me
BAdd New Item