Top Ten Up and Coming Rappers 2011
datpiff850
This list is intended to be informative to the public of the next big rappers to emerge in 2011. This list is created on the terms of artist buzz, internet presence, major radio play, fans, social networking sources, production, sound, and hype of new and semi new rappers coming into the major music industry and spotlight in 2011.
The Top Ten
1
Jay Electronica
He has one of the best and unique flows of all time and is bring hip hop back from the grave. He will go down as one of the greats.
He is as good a lyricist as anyone in the game, and he has great flow with a unique style.
Jay Electronica is phenomenal. The lyrics in Exhibit C are wild. His flow is retarded- working with Jay-Z can only benefit him. Roc Nation mixtape with Jay-Z and J Cole is crazy. Him, XV and Smoke DZA should all be higher- especially over Mac Miller's wack ass.
2
XV
His song called awesome is amazing wuth pusha T. Its on nba2k12 and it is really upbeat
Not many people have heard of XV, or "Vizzy", but he is incedibly talent. Anyone who listens to his "Zero Heros" mixtape and doesn't agree with him being on this list is insane.
3
Wale
His old school hip hop style will take you back. His recent success with rick ross has been the news in the media and on the streetz in early 2011 - datpiff850
4
Yelawolf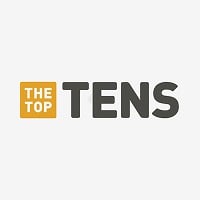 Michael Wayne Atha, better known as Yelawolf, is an American hip hop recording artist from Gadsden, Alabama.
Yelaworf is a talented white rapper that will leave you saying Wow, that guy raps as fast as twista. He has a unique sound which can be compared to a fusion of eminem and twista. "Pop the trunk" by yelawolf is what is causing all the ruckus. - datpiff850
Almost definitely the best rapper to come out of the boonies of Alabama, he's got the speed and lyrical skills to make him one of the best. And signing with Shady just improved his chances of blowing up
Yela is one of the best out right now behind Hopsin and SwizZz at funk volume. Yela spits real and isn't afraid to speak his mind same attitude as eminem and em is his mentor. You'll see a lot from this artist!
V 1 Comment
5
Kendrick Lamar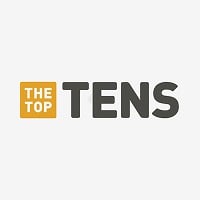 Kendrick Lamar is going to save hip hop music, his lyrics are real and HI POWER is his best song. A very talented rapper and after all he was influenced by the legendary Tupac shakur...
"HE GOES IN EVERY SONG! Kendrick Lamar and the and the whole Black Hippie Family will bring Real West Coast Hip-Hop back. I can't wait to see what beat he destroys on his upcoming album"
This is a Amazing Singer he has loads of potenttial his raps are incredible they have amazing flow and power to it. Why is he not in the top ten...
Definitely the strongest up and coming lyricist out there. He needs more possitive publicity, but I guess that's what the collab with j cole is for
6
Big Krit
doing an opening show for up coming artist wiz khalifia is what is stirring the fans on this guy. Krit is Mississippi. - datpiff850
Big Krit represents for the South. I love his flow and the music. It has a bit of an old school feel that I enjoy.
This is the guy to watch this year. He is reviving southern hip-hop and has the potential to be a great emcee. Listen to his mixtapes he is not like other rappers who don't have roots and know how to write a dope rhyme. Big K.R.I.T. is a real dude that raps for the people
7
Hopsin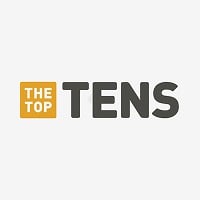 Marcus Jamal Hopson, better known by his stage name Hopsin, is an American rapper, record producer, director and actor from Los Angeles, California.
Hopsin's one of the best in the game right now, let alone upcoming, he should be a loot more famous, this is like discovering Eminem in the slim shady Linkin Park... Listen to raw, superb album
Sag My Pants
Kill Her
Hop on Madness
Or Heather Nicole (7th place in saddest rap songs)
Well done he is very creative rapper with great dissing skills!
He actually made me to listen to Slim Shady old songs like My name is and The Real Slim Shady
He was also inspired by Eminem.
One of the best lyricist out right now. Not only that but this guy speaks from the heart. He's probably the realest rapper in the game currently. This dudes just RAW.
He's huge on the Internet with his "Sag My Pants" video and his "Ill Mind of Hopsin" series. He's actively involved with his fans and acts like a normal guy. Great flow, but he's unwilling to change his style to fit with the stupid meaningless crap that is the norm. So no stupid club bangers. Another rapper to check out, is BrandUn Deshay. He's totally unrelated to Hopsin, no style resemblace, but he is really good with a made for radio sound. Check him out also, very active with his fans.
8
Wiz Khalifia
With wiz khalifia taking center stage in 2011, he is finding major success with his smash hit "black and yellow" He is being dubbed as "The New Snoop" - datpiff850
wiz khalifa is only in his early 20's and he already is better than any rapper on the radio. TGOD
V 2 Comments
9
Freddie Gibbs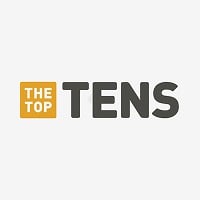 Fredrick Tipton, better known by his stage name Freddie Gibbs, is an American rapper from Gary, Indiana.
All there needs to be said about freddie is people are comparing him to "Tupac Shakur". Listening to have a track of his will take you back to 1996. - datpiff850
10
J Cole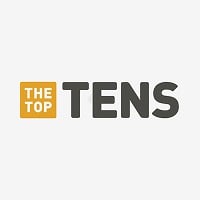 Way better than that wiz khalifa bs, all wiz does is make songs about how he smokes weed and gets high and all that crap
YMCMB is the biggest fail in the world, J Cole is our revenge.
Tupac, Biggie, Nas and Eminem are way better than
Lil Wayne, Drake, Nicki Minaj and Tyga.
J. Cole will be an icon in the rap game for years to come. Other young rappers that may blow up that are terrific are Big K. R. I. T., and Kendrick Lamar. Jay Electronica is a great lyricist but I can't see him becoming huge in the game. COLE WORLD!
Great lyrics, Great Flow, Nice Swag, and a very tough come-up. His heart is in every song and you can tell. Him and Kendrick should be deemed the future of rap. Wiz? Seriously? Yelawolf is good but I'd put him third.
By far the best rapper on this list. Wiz Khalifa being number one is a total joke. COLE WORLD NO BLANKET SON!
V 1 Comment
The Contenders
11
B.o.B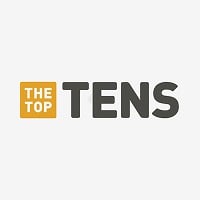 Bobby Ray Simmons, Jr., better known by his stage name B.o.B, is an American recording artist and music producer from Decatur, Georgia.
12
Mac Miller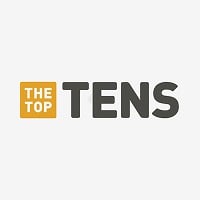 Malcolm James McCormick, best known by his stage name Mac Miller, is an American rapper from Pittsburgh, Pennsylvania.
He's up there with wiz. He is like one of the best up and coming rappers! Yeah suck on that Lil Wayne!
So fresh so much to offer white man in a black dominated rap world
This dude has to be number 1, man I like wiz but seriously this bubblegum rap, any 8 yr old can do that. Mac miller is the whole package, wait and watch this boy grow... Check out restless 2012 imhi2 entertainment.W. YouTube. Coimhi2ent
13
Crooked I
He is 1 quarter of slaughter house and has the sickest flow and bars, listen to this following song. "Take My City" (feat. B.O.B & Crooked I) - DJ Drama.

Also look up "2.0 cypher 2011" on you tube
14
Cyhi tha Prynce
Although his lyrics need some work, he has niiice flow. He's definitely got potential. Check out the G.O.O. D Friday tracks he was featured on.
15
Machine Gun Kelly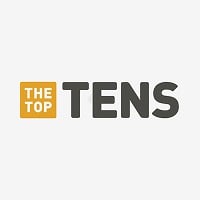 Colson Baker, better known by his stage names MGK and Machine Gun Kelly, is an American rapper and actor, from Cleveland, Ohio.
16
Macklemore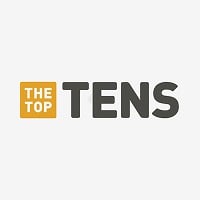 Ben Haggerty, known by his stage name Macklemore and formerly Professor Macklemore, is an American singer and songwriter from Seattle, Washington.
Best sound coming out of the Northwest! Macklemore is more than music, he changes people's lives through his songs. "Life is a beautiful struggle, I record it, hope it helps you maneuver through yours". Thanks Mack for turning my life around.
17
Johnny Juliano
Johnny's recent success, being the producer of taylor gang and wiz khalifia, is creating a craze among the hip hop community, with his witty tempos and stunning instrumentals, in addition to production and working with major artist, he is also a singer/rapper and is becoming a major success in 2011.

"One word comes to mind when I hear Johnny Juliano" "Money" - datpiff850
18
Tay Simms
His recent success with a major radio station spins of his song Entitled "Freak Dance", Tay Simms is beginning to stir an uproar in the community with being the next "white rapper/producer to make it since Eminem" He is largely being dubbed as "the white lil wayne".
"Do not sleep on tay simms production capabilities" - datpiff850
productions are crazy and raps are unique and somewhat nasty. - datpiff850
19
French Montana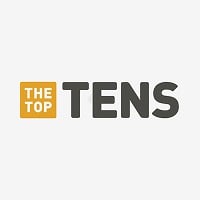 Karim Kharbouch, better known by his stage name French Montana, is an American rapper. Born in Morocco, he immigrated to the United States with his family when he was 13 years old.
His success with his dvd, has moved his rap career to the forefront of the scene. He is already recognized and is affiliated with akon. - datpiff850
20
Smoke DZA
Although most of his raps probably wont appeal to you if you're not a fan of weed, you can't deny that he definitely has skills on the mic
PSearch List
Recommended Lists
Related Lists
Most Anticipated Sequels Coming Out In 2011

Best Upcoming Rappers of 2011

Best Rappers of 2011

Best Rappers from 2011-2016
List Stats
300 votes
44 listings
7 years, 10 days old

Top Remixes
1. XV
2. Jay Electronica
3. Kendrick Lamar
WestCoastBiased
1. Big Krit
2. Jay Electronica
3. Freddie Gibbs
triplecreamcicle
Posts
Error Reporting
See a factual error in these listings? Report it
here
.