Most Useful Creatures in Ark: Survival Evolved
Katekat123
What are some of the best gathering creatures in the game?
The Top Ten
1
Therizinosaurs
Gathers wood,thatch,berries,and fiber! - Katekat123
2
Dire Bear
Gathers A LOT of fiber and berries - Katekat123
3
Giant Beaver
Gathers wood and thatch and can be a mobile smithy - Katekat123
4
Brontosaurus
Gathers A LOT of thatch,wood, and berries. Has a lot of weight but is a pain to take out on a run. - Katekat123
5
Dunkleosteus
I heard they are good but are so slow. - PBoi_N_J
Yeah, they are and their stamina sucks but really useful for oil gathering! - Katekat123
Gathers a lot of oil and good for underwater PVP. - Katekat123
6
Ankylosaurus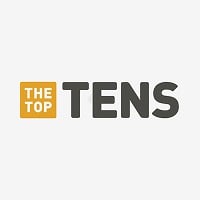 Ankylosaurus is a genus of armored dinosaur. Fossils of Ankylosaurus have been found in geological formations dating to the very end of the Cretaceous Period, between about 68–66 million years ago, in western North America, making it among the last of the non-avian dinosaurs.
Gathers metal and flint - Katekat123
7
T. Rex
Gathers meat and hide - Katekat123
8
Sabretooth
Gathers tons of hide - Katekat123
9
Dire Wolf
Gathers chitin - Katekat123
10
Beezelbufo
This should be higher up. It's awesome. - PBoi_N_J
They are cool but the Dire wolf gathers way more chitin that's why he's down here. - Katekat123
Gathers chitin can be used for cementing paste. - Katekat123
The Contenders
11
Wyvern
Gathers meat, but mostly for PVP - Katekat123
12
Allosaurus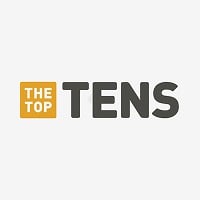 Allosaurus is a genus of large theropod dinosaur that lived 155 to 150 million years ago during the late Jurassic period.
A large Raptor + T-Rex
Fast, Dangerous
13
Morellatops
Gathers water so you can drink when thirrsty
BAdd New Item
Recommended Lists
Related Lists

Best Ark Creatures for PVP

Top Ten Best Survival Experts
Top 10 Most Needed Survival Supplies

Top Ten Best Fully Evolved Starter Pokémon
List Stats
13 listings
233 days old

Top Remixes
1. Therizinosaurs
2. Dire Bear
3. Giant Beaver
Katekat123
Posts
Error Reporting
See a factual error in these listings? Report it
here
.