Top 10 Very Long Genuine People's Names
Some full names are so long that they exceed the allowed number of letters for an item title and I give the full names in the item descriptions (thank god these people have shorter names to put into the item title).
The Top Ten
1
Dawn McManus
She is a 40+ yo English woman who changed her name in 2012 to encourage fundraising for her charity, Red Dreams.
With more than 161 words and 898 letters, this is currently the longest name of a living person in the world, surpassing the previous record established by David Fearn. - Metal_Treasure
Didn't a guy named Don McManus play Ben Tennyson's father? - 445956
Full name:
Red Wacky League Antlez Broke the Stereo Neon Tide Bring Back Honesty Coalition Feedback Hand of Aces Keep Going Captain Let's Pretend Lost State of Dance Paper Taxis Lunar Road Up! Down! Strange! All and I Neon Sheep Eve Hornby Faye Bradley AJ Wilde Michael Rice Dion Watts Matthew Appleyard John Ashurst Lauren Swales Zoe Angus Jaspreet Singh Emma Matthews Nicola Brown Leanne Pickering Victoria Davies Rachel Burnside Gil Parker Freya Watson Alisha Watts James Pearson Jacob Sotheran-Darley Beth Lowery Jasmine Hewitt Chloe Gibson Molly Farquhar Lewis Murphy Abbie Coulson Nick Davies Harvey Parker Kyran Williamson Michael Anderson Bethany Murray Sophie Hamilton Amy Wilkins Emma Simpson Liam Wales Jacob Bartram Alex Hooks Rebecca Miller Caitlin Miller Sean McCloskey Dominic Parker Abbey Sharpe Elena Larkin Rebecca Simpson Nick Dixon Abbie Farrelly Liam Grieves Casey Smith Liam Downing Ben Wignall Elizabeth Hann Danielle Walker Lauren Glen James Johnson Ben Ervine Kate ...more - Metal_Treasure
2
Wolfe+585
He was a German-born Philadelphian typesetter (1904 - 1985) - Metal_Treasure
3
David Fearn
Until 2012, his 69 word name was the longest name ever recorded on a UK Deed Poll.
David Fearn is council worker from Stafford, U.K, who changed his name to James Bond in 2006, and included all Bond movie titles as his middle names. - Metal_Treasure
Full name:
James Dr No From Russia with Love Goldfinger Thunderball You Only Live Twice On Her Majesty's Secret Service Diamonds Are Forever Live and Let Die The Man with the Golden Gun The Spy Who Loved Me Moonraker For Your Eyes Only Octopussy A View to a Kill The Living Daylights Licence to Kill Golden Eye Tomorrow Never Dies The World Is Not Enough Die Another Day Casino Royale Bond - Metal_Treasure
4
Barnaby Usansky
Barnaby, originally from Manchester, UK, said: "I did it because I love words and old traditional names.
Full name:
Barnaby Marmaduke Aloysius Benjy Cobweb Dartagnan Egbert Felix Gaspar Humbert Ignatius Jayden Kasper Leroy Maximilian Neddy Obiajulu Pepin Quilliam Rosencrantz Sexton Teddy Upwood Vivatma Wayland Xylon Yardley Zachary Usansky - Metal_Treasure
5
Pablo Picasso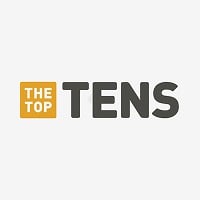 Pablo Ruiz y Picasso, (25 October 1881 – 8 April 1973) also known as Pablo Picasso, was a Spanish painter, sculptor, printmaker, ceramicist, stage designer, poet and playwright who spent most of his adult life in France. ...read more.
Full name:
Pablo Diego José Francisco de Paula Juan Nepomuceno María de los Remedios Cipriano de la Santísima Trinidad Ruiz y Picasso - Metal_Treasure
6
Robert Trujillo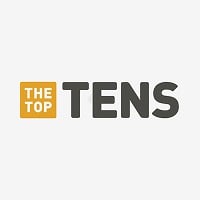 Roberto Agustin Trujillo, better known as Robert Trujillo, is an American musician known for his role as the current bassist of heavy metal band Metallica.
Or just plain "Bob" to his friends. - Britgirl
Full name:
Roberto Agustín Miguel Santiago Samuel Perez de la Santa Concepción Trujillo Veracruz Batista - Metal_Treasure
7
Salvador Dali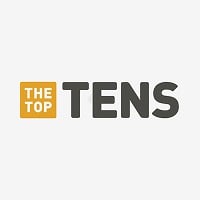 Salvador Domingo Felipe Jacinto Dalí i Domènech, Marqués de Dalí de Púbol (11 May 1904 – 23 January 1989), known as Salvador Dalí, was a prominent Spanish surrealist painter born in Figueres, Catalonia, Spain.
Full name:
Salvador Domingo Felipe Jacinto Dalí I Domènech, Marqués de Dalí de Púbol - Metal_Treasure
8
Rudolph Valentino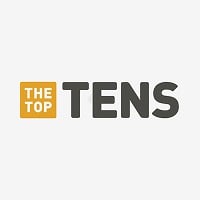 9
Akon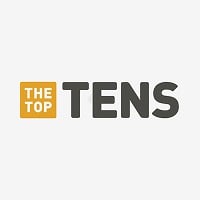 Aliaume Damala Badara Akon Thiam, better known as Akon, is an American-Senegalese singer, rapper, songwriter, businessman, record producer and actor.
10
Kiefer Sutherland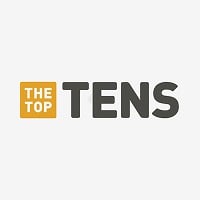 Full name:
Kiefer William Frederick Dempsey George Rufus Sutherland - Metal_Treasure
The Contenders
11
Dido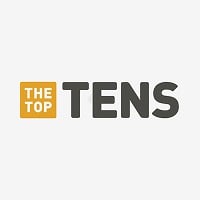 Dido Florian Cloud de Bounevialle O'Malley Armstrong, known as Dido, is a British singer and songwriter.
Full name:
Dido Florian Cloud de Bounevialle O'Malley Armstrong - Metal_Treasure
12
Mozart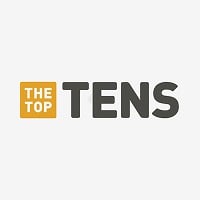 Wolfgang Amadeus Mozart, baptised as Johannes Chrysostomus Wolfgangus Theophilus Mozart, was a prolific and influential composer of the Classical era, born in Salzburg.
Johannes Chrysostomus Wolfgangus Theophilus Mozart - Metal_Treasure
13
Charles, Prince of Wales
Charles Philip Arthur George Mountbatten-Windsor - Metal_Treasure
14
Hubert Blaine Wolf+590, Sr.
Admin, delete this entry because it's already on the list at #1 (Wolfe+585).
I submitted item descriptions to all items (full names) and 4 are still missing... - Metal_Treasure
BAdd New Item