Best Victoria Justice TV Shows and Movies
She has starred in several Nickelodeon films and TV shows, and recently even in some grown up movies. Which is her best role and why?

1 Eye Candy (2015)

Based on R.L Stine best seller, Eye Candys stars Victoria Justice as Lindy Sampson, a 21 year old girl who has the gift of seeing clues and connecting them with crimes and doing so risolving them, who is trying to capture a cyber-killer in New York streets. A dark, sexy, misterious, and drama thriller where we see Victoria shooting emotional and sexual scenes, defining her transition from Nick to MTV star. Definitively Victoria at her best
2
The Rocky Horror Picture Show: Let's Do the Time Warp Again (2016)

Victoria finally gets to star in a comical-horror remake, confirming that her Nickelodeon days are finished. Just not her acting is as good as the original Janet Weiss, she sings a few songs like "Toucha,Toucha, Toucha", and "Dammit Janet". After this film was released, some famous youtubers started to call her to be featured in their videos, increasing her fame. Finally, when this movie will air all over the world, Victoria will have the right energy to a become a famous T.V. star, and maybe, she'll consider a singing career too
3
Naomi and Eli's No Kiss List (2015)

A dramatic comedian film about love and friendship that sees Victoria playing in the role of Naomi, a girl that has to accept that her best friends Eli (Pierson Fode) who she is in love with is gay. Victoria plays excellently the part of this strange, sexy and romantic character, defining that her acting reached its nearly peak
4
The Outskirts (2017)
I totally loved this movie..shows the wonderful comedy of Victoria Justice. I also loved Peyton List in it. Peyron List shows though only briefly her sexy body.
One comment I wuld like to make in the movie that Victoria Justice would have been allowed to sing more, as she has a great voice.
Excellent movie..loved Victoira Justice's comedian acting..she had a extremely little singing in the movie..wish they would have given Victoria a bigger part of her talnted singing...Good movie..recomend it to eveyone...all of my friends for sure!
5
Victorious (2013)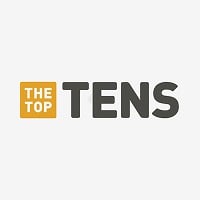 Victorious is an American sitcom created by Dan Schneider that originally aired on Nickelodeon from March 27, 2010 through February 2, 2013 . The series revolves around aspiring singer Tori Vega, a teenager who attends a performing arts high school called Hollywood Arts High School, after taking her ...read more.
6
Zoey 101 (2005-2008)

7
The Boy Who Cried Werewolf (2010)

8
Fun Size (2012)

9
Spectacular (2009)

10
The First Time (2012)

The Contenders
11 The Kings of Appletown (2009)
BAdd New Item