Top 10 Video Game Boss Themes
tonyb500
The best boss themes from games that I've played...except one cause although I've never played the game, the song's hilarious.
The Top Ten
1
Dark Bowser - Mario & Luigi: Bowser's Inside Story
Its called in the final and it is the most epic song ever!
V 2 Comments
2
Final Bowser - Super Mario Galaxy 2
This song is so... Amazing! It sums up your whole adventure and ends it by fighting a giant dragon turtle flying through space and knocking meteors into his face! If that's not awesome, then who are you
V 1 Comment
3
Zero Two - Kirby 64
Gets you so pump. Should be in the top 3 not 6. And for some reason it makes me think about my life. Hmm mysterious.. Any way I prefer this version to the Super smash bros brawl version. This song deserves to be at least 2.
ZERO TWO IS THE MOST EPICEST AWESOMEST BUTT KICKING BOSS IN THE UNIVERSES OF THE LIVING! HE IS JUST PLAINLY PLAIN EPIC! DON'T WORRY ZERO TWO MY FUTURE HUSBAND I GOT YER BACK DUDE NOW STEP OFF IF YOU EVEN ARE GOING TO MOCK ZERO TWO IF YOU DO YOU WILL NEVER LIVE TO SEE THIS DAY AGAIN! THIS IS WAR OVER ZERO TWO SO YOU CAN TURN BACK AND AGREE TO MY OPINION ( WHICH IS A FACT) AND FORGET THAT THIS EVER HAPPENED! DEAL? DEAL! KNUCKLES WHA BAM
Zero's theme is beautiful, but dark. Also, C.R.O.W.N.E.D. from Kirby's Return to Dream Land should be on this list.
V 1 Comment
4
Dancing Mad - Final Fantasy VI
18 minutes of pure amazement, including great use of the organ, and that Kefka laughter
Better than one winged angel just saying - Trikilla3
Have 4 phases. All of them could be #1! -
V 1 Comment
5
The Great Mighty Poo - Conker's Bad Fur Day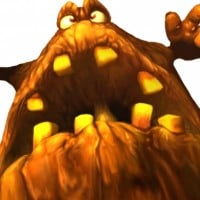 Laugh out loud this song is just really funny. The game's developers clearly had a good sense of humor. Sadly, never played the game but thanks to YouTube I was able to hear this hilarious gem.
I didn't think that many people even knew about this game I love it especally the sunflower that flashes - SexySiren666
I;ve never played the game, but I saw the battle online, and it's just hilarious! - tonyb500
V 1 Comment
6
Solaris (Phase 2) - Sonic the Hedgehog 2006
The best theme for the best final battle of all saga. Fight with Solaris in the past, present and future with Super Sonic, Super Shadow and Super Silver at the same time is definitively the most epic and dramatic fight.
This game was horrible, but its music was probably the best of any Sonic game. - MKBeast
I cannot believe an overrated game has this music!
V 1 Comment
7
Megalovania - Undertale
Also from the Halloween Earthbound hack and Homestuck.
I can listen to this song all day, and not get tired of it
The homestuck version is better in my opinion - izayaorihara
The best boss song out there who won't like it
V 3 Comments
8
Final Xemnas - Kingdom Hearts 2
The epicness of this boss is so awesome! We have 3 phases of the boss and a few fight in the final fight! The OST with disappeared, A fight to the death, The Darkness of the Unknown are just amazing!
V 2 Comments
9
Shadow Queen - Phase 3 - Paper Mario The Thousand Year Door
Best paper Mario boss theme ever.
V 1 Comment
10
It Has To Be This Way - Metal Gear Rising: Revengeance
This songs is fast paced and sets a great atmosphere. The lyrics were picked perfectly it is my favourite boss theme.
Senator Armstrong is probably the video game equivalent of Donald Trump
It's one of the best final boss themes I've heard
V 2 Comments
The Newcomers
? Wily Machine - Mega Man 9
? A Strange Reunion - Sly Cooper and the Thievius Raccoonus
The Contenders
11
Ultimate Koopa - Super Mario 64
This is better than Bowser from galaxy 2 I don't know how is so low
12 A Despair-Filled Farewell - Shadow of the Colossus
14 Final Bowser - Super Mario Galaxy
15 Tor - Lji
16 Final Destination - Super Smash Bros.
17
Jubileus - Bayonetta
The battle was epic and so was the music. - tonyb500
18
Rawk Hawk - Paper Mario The Thousand Year Door
Throw up your rawkfist! If you're ready, let's drop this! Wrong song? - RiverClanRocks
V 1 Comment
19
Gangplank Galleon - Donkey Kong Country
They've managed to get the perfect tune for a pirate theme. Whenever I hear this I think of pirates at sea.
This song starts like a normal pirate theme, then it gets more epic.
20
Gwyn, Lord of Cinder - Dark Souls
This song is arguably the most simple, but effective song of all time. It perfectly shows how Gwyn was reduced from an almighty God, to a hollow shell of one (that said, he's still tough, so don't go easy). This theme plays a very melancholic piano piece as the Chosen Undead faces off against a powerful husk of a god. The icing on the cake was its use in the Soul of Cinder's second phase, as that theme encapsulated the series' bittersweet close, as the Soul taps into Gwyn's power as a last ditch effort to stop you. - MKBeast
PSearch List
Recommended Lists