Top Ten Video Game Characters
The Contenders: Page 2
21
Ellie (The Last Of Us)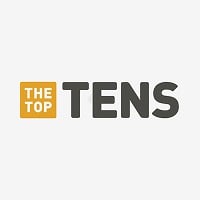 Ellie taught me how to be brave. She taught me that no matter how miserable our life's are, there is always something that keeps us going. Something to fight for. Something that's worth for living. For me she is this one character that I care about. Ellie was a girl that never asked for anything. Even though she was the girl that deserved everything.
Not even words can describe how awesome Ellie is. She is probably my favourite fictional character of all time. Ellie is brave beyond everything, determined, funny, sarcastic, and strangely optimistic, even though she basically lives through hell. It is physically impossible to play the whole game and not completely love Ellie with all your heart by the end of it. Every single one of her lines are so quotable. Not to mention, all this and she's only fourteen!
The definition of a teenage badass, and immune to zombies! I'm 14, and if someone wanted to take me over halfway across the country on foot during a zombie apocalypse with a complete stranger, I'd be like "HELL NO! " But Ellie just went with it. That girl deserves everything. Not to mention she had all the funny lines.
I love Ellie so much. I remember the first time I played The Last of Us, and as soon as Ellie came into the game it became even better. Unlike most characters these days, Ellie feels relatable and not just a one sided character. She's not the best at everything, but she's not helpless, she makes mistakes just as any human does, but she's still so flip'n epic.
Thank you Naughty Dog for making an awesome video game character.
V 21 Comments
22
Niko Bellic (Grand Theft Auto IV)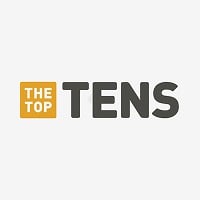 Niko Bellic is my favorite Grand Theft Auto character ever... Niko my cousin lets go to the top - OreSama
The only character in the series with a real personality that doesn't want to live in the world of Grand Theft Auto it was sucked into, and had a story that doesn't involve pointless murder, but instead doing what he need to finally be free of his past.
My favorite character of all time and my favorite single player experience was from Grand Theft Auto IV. If that game and story had any other main character it would have failed. Niko made that story work and also thrive.
"Niko, it's Roman! Let's go bowling! "

I'd rather see Roman up here. - mattstat716
V 11 Comments
23
Bowser (Mario Series)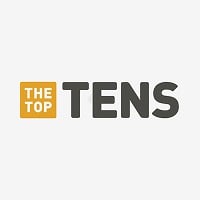 Bowser is the main antagonist of the Mario Bros. Franchise. From kidnapping Princess Peach to simply destroying a fun game between Mario and Friends in the Mario Party spinoff series, this king of the Koopas has set up a certain hatred towards himself amongst the large cast of Mario Characters. He first ...read more.
Bowser, he is a turtle and dragon combined he sucks at stealing princesses and is terrible at killing plumbers. However there are those times where Bowser is victorious (kinda), when Mario runs out of lives!
108, seriously. I love Tails and I think he should be up there, but Bowser 150% should be at least the best villain. He's Bowser! come on!
Pac-Man (6'2") saves Amy Rose (5'10") from King Bowser (8'8") whom Proto-Man (6'7") makes fun of while supporting him.
Bowser is both dark, and funny, ex remember in galaxy he had a reacter and plan to destroy the universe, he was awesome, and other example, mario and luigi series, they say sonic games are funnier? then they should play superstar saga.
V 5 Comments
24
Spyro (Spyro Series)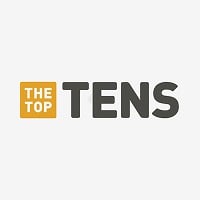 Spyro is a series of platform games which primarily features the protagonist Spyro the Dragon and his friend, Sparx the Dragonfly.
The purple dragon of fun-loving adventure.
Spyro the Dragon is probably one of, if not the greatest video game character of his generation. I literally grew up on Spyro and I believe he is one of the best. The plot lines of most of his games were so well written and just the games themselves were just amazing. Except for Enter the Dragonfly, do not talk about Enter the Dragonfly!
Spyro is just awesome. Headstrong attitude and cool looking. Just play his first 3 games. Sad how Insomniac Games gave him up and all these other guys are abusing him.
Spyro is my favourite. Spyro was the first game I ever played derserves to be number 1!
Memories and treasures...
V 7 Comments
25
Kratos (God Of War)
Kratos is by far the coolest most awesome homicidal maniac of all time I mean how can Mario or Lara Croft compare, he killed a whole pantheon of Greek gods, doesn't get more badass
All hail kratos, the most badass character in gaming history!
Without a moment of doubt, Kratos surpasses all the other options and does it BY FAR! Through the total history of characters in video games, never have I ever seen such a cool, God-killing character! Mario?! Are you SERIOUSLY SERIOUS?!
Much more cool and icon than any other wannabe warriors.
V 46 Comments
26
Commander Shepard (Mass Effect 2)
Commander Shepard is one of the greatest soldier characters devised in gaming. A master chief in his own right. Saving the galaxy and proving himself to be one of the most elite leaders conceivable while still being realistic and relative; no gimmicky super power armor or superhuman implants for this guy, but still an all around hero.
Commander Shepard, three-time savior of the galaxy, all-around badass and hero/antihero, is at the 41st spot? That's insane. And the #1 spot is taken by Mario, a plumber whose claim to fame is jumping on people"s heads and trying to save a single person... Really?
Deserves to be up higher, at least the top ten. He and his squad has saved the world on a galactic scale. Plus the game offers a great story and is a top RPG.
She is an awesome character! Sarcastic and badass.
V 2 Comments
27
Scorpion (Mortal Kombat)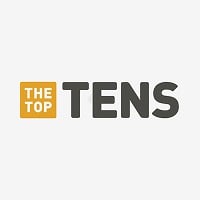 Scorpion is a recurring player character and occasional boss character from the Mortal Kombat fighting game franchise created by Ed Boon and John Tobias.
A ninja from the Shrai Ryu with his family taken away from him by a doppelganger of one of his rivals. "Hanzo is dead I am Scorpion! " yes he awaits the day for vengeance in tournament itself challenging people and using his most famous quote to kill people "get over here" sorry I can't type everything I'm on my phone in the middle of the night
Remember in Deception when it turned out he was the chosen warrior of the Elder Gods and RIPPED OPEN THE DRAGON KING ONAGA'S BODY OPEN AND JUMPED THROUGH IT
Let me say that Mortal Kombat started with scorpion! I wonder, did the maker of this game had ever been bitten by a scorpion. If yes, it explains everything. Lol. - EdwardSim
Me and my friend are obsessed with mortal Kombat and my favorite. Character is scorpion and he is awesome
V 8 Comments
28
Max Payne (Max Payne Series)
"It's a snowy day, I was looking for my laptop in the reflection of myself, and then I found her, at 30th,...
My heart's broken. Like a fallen angle..."

Sounds pretty awesome, don't you think? A man who has a bloody past, telling his story and shooting guys in bullet-time... Even Neo can't be cooler... And yes, a plumber defeated him...
He should be in the top 5! He is such an epic person! Lara croft is an idiot going around here!
He's just a completely cool badass who is able to speak poetry and kill bastards at the same time
Yaaas He was extra sarcastic and grimey real ruthless cut throat and the movie was cold 2 - mountainhawk
V 7 Comments
29
Leon (Resident Evil)
Is it only me or does Leon actually look like Dante's twin brother (apart from the hair colour)?
Leon is cool because he said "Saddler, you're small time".
This character is amazing
Chris is better. - NailgunJesus
V 15 Comments
30
Clementine (The Walking Dead)
Should be way higher. At least in the top 20. She's been in situations that would make grown men wet themselves. Way badass.
Almost as good as a charge yet as Lee, this was without doubt my favorite supporting character from the first game, and is doing a great job in the lead role in the second.
She's one of the cutest!
Only #39?
V 6 Comments
31
Altair (Assassin's Creed)
Altair should be second on this list. And Ezio should be the first. Assassins Creed isn't like any other game... Its an epic in itself..
Yeah I think He and Ezio should be at the top they are like the most popular assassins out I mean everybody loves dark figures in the hoodie
Ezio is a Marty Stu, that's it.
Sure, Altair doesn't have much of a personality in AC1 because at the time Ubisoft didn't know what to do that's why the first game wasn't as good as the other games, not to mention the terrible American voice BUT believe or not he was more human than Ezio, how? Well, he made a lot of mistakes and got punished, Ezio, on the other hand, is worshipped by the other characters, causes a disaster, surprise! You are our mentor!
Also, the codex pages reveal another side of him, his emotions, his thoughts and that he was an artist.
Ubisoft did know that they made terrible mistakes with him, that's why they finally made things right, they gave him a perfect accent and a great leader's personality. I don't care if Ezio was more "charming" and had a sense of humor, Altair rebuilt the Order, spread it, killed Genghis Khan, had the apple for over 60 years without allowing it to currupt him, invented many weapons including the hidden gun, all while raising a ...more
Ezio is a perv, Connor is a angry man, Edward is a Ezio pirate version and Altair rules the all!
V 9 Comments
32
Garrus Vakarian (Mass Effect)
For me, Garrus is number one. He is a walking contradiction and a perfect representation for the mess in our heads and trying to keep sane. He is an amazing lover (if you want him to be), even a better friend and the best companion a game has ever seen. Also he's a great calibrator.
I'd Personally put Garrus and Shepard in the same spot its hard to say which is better
Why the hell is garrus below Ellie from the last of us?
Why is Garrus not right up there with Shepard?
33
Captain Price (Modern Warfare 1,2)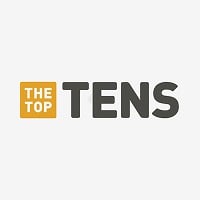 The Man, The Captain, The Leader, The Myth, The LEGEND! Captain Price is one of biggest badasses in Video Game history and the greatest character in Call of Duty history. He's always there to answer the call of duty and should be at least in the top 20
What I mean character like lara croft who just jumps on the rope like money is in top ten and the noblest captain price us stands on 19th well I salute developers of Call of Duty for this magical character
Just best of the best. Better then chuck norris anyways.
Before sleeping, chuck is first looking for this man in his closet and under his bed
NPC who does no damage. - NailgunJesus
V 12 Comments
34
Princess Peach (Mario series)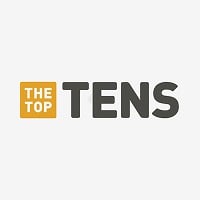 Princess Peach is a major character in the Mario Bros. Franchise. She is usually the character who needs saved in most Mario Games, but also has appeared as a playable character in the Main-Series Mario Games, including Super Mario 3D World, Super Mario Bros. 2, Super Mario Run, and even starred in ...read more.
He'll no! She's bossy, ungrateful, overrated supremely annoying, graceless, not elite enough for her tall height, spoiled, stubborn & temperamental. I would put her in my video game franchise, but she is so obsessed with females & unfortunately, she has appeared the most out of any other female video game character in video gaming history, which I moderately deny.
Stop hating, if it wasn't for peach there wouldn't be a story for the game, she is a crucial character for the games. Look at it this way she hasn't been kidnapped for like 3 years or more now, she takes a more lead role as a main playable character these days instead of being the main support character which I really love! GOD SAVE THE PRINCESS!
Why does everyone hate her? No really just wondering? I mean she is the reason most of the games happen and she's not overrated because everyone here hates her! - DCfnaf
NO! 😡 She is horrible ugly and a Barbie! She is stupid, weak and pathetic. She deserves all the hate she gets and Rosalina or daisy should have this spot. I like all Mario characters except the clones, babies and peach! Why do people like this retard?! WHY! I am not a crazy fan either
V 16 Comments
35
Steve (Minecraft)
WHY IS THE HERO OF THE GREATEST SANDBOX GAME AND THE GOOD SIDE OF THE SPIRIT OF MINECRAFT DOING IN THIS LITTER BOX NUMBER?! Seriously, if Steve's not here in Minecraft, then this game will be ashes on the hands of mobs and Herobrine right now. And if you think Notch will save the day, he won't. He's already sided with Herobrine if you must know.
What is wrong with all of you?

This is why I hate the Minecraft Community, AND I'M IN IT. IT'S THAT BAD. - mattstat716
This guy is Third only To Notch Maker of the Game and HeroBrine Not real SO if you think about it He is the face of minecraft Because Everyone who plays minecraft Knows about sSteve And the Dude that Said he is Stronger then the incredible Hulk we need to talk Because Its Minecraft for Gods Sakes - Winwin098098
Think about it he has so right

What the hell is wrong with you I'ts thanks to minecraft STEVE that we even have skins at all.

Minecraft fanbase is NOT bad Its mutch better than other games, the songs are beautiful, scary and legendary and Steve are more powerfuller than even Asura, yes the true STEVE with or without Creative mod so is he extremely strong! Can be owerpowerd by creative mode or enchanting Diamond armor and sword! Okey a fight between Mario and Steve. Steve would easily win by even Star-mario by using just a lava bucket AND a fight between Asura NO you have wrong! The easiest way for Steve to win is to destroy the universe they are in. Did you know that STEVE can do that!
He's not bad he is cute, cool, strong, AWESOME and STEVE is almost a GOD!
V 20 Comments
36
Toadette (Mario Series)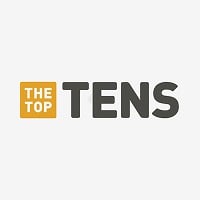 Toadette is a character in the Mario series. She is a female Toad who first appeared in the Nintendo GameCube video game Mario Kart: Double Dash.
Cool
Toadette should be in smash bros.see that she's so cute?
37 Brenda Carlton (Nancy Drew: Alibi in Ashes)
38
The Prince (Prince Of Persia: Sands Of Time, Warrior Within, Thet Two Thrones)
He is awesome sadly underrated.
Such a multifaceted character for a such multifaceted game
Smartest character of all
39
Elizabeth (Bioshock Infinite)
Elizabeth is one of the best looking females I've seen in gaming, she is truly a girl who makes a emotional bound between a gamer and herself.
Oh come on! She is PERFECT in every reality! This lady is adorable, tough, brave and kind. She is such a great character from such a great game
The nly reason I picked her was becouse the letuce twins weren't on here but it still is heartbreaking when she dies
40
Bomberman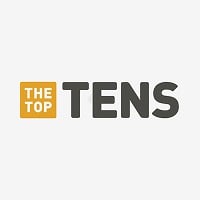 He should be top 1, or at least top 5! He'd make a perfect partner to Princess Daisy from the Mario franchise.
How is this so low?!
Bomber man will never be nowhere near Marios Rank, which is Number 1
PSearch List
Recommended Lists
Related Lists

Top Ten The Walking Dead (Video Game) Characters

Hottest Female Video Game Characters

Cutest Video Game Characters

Most Annoying Video Game Characters
List Stats
13,000 votes
793 listings
10 years, 19 days old

Top Remixes (152)

1. Solid Snake (Metal Gear Series)
2. Nathan Drake (Uncharted Series)
3. Link (from the Zelda games)
cjWriter1997

1. Mario (from the Mario Series)
2. Lara Croft (Tomb Raider)
3. Samus Aran (Metroid)
FMB2015

1. Mario (from the Mario Series)
2. Link (from the Zelda games)
3. Bowser (Mario Series)
mitokid
View All 152
Posts
Error Reporting
See a factual error in these listings? Report it
here
.