Top Ten Video Game Characters
The Contenders: Page 4
61 The Mom (Heart's Medicine - Season 1)
63
Arbiter (Halo 2, 3)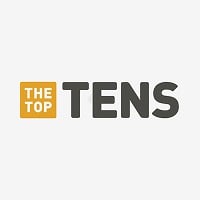 In the Halo science fiction universe, the Arbiter is a ceremonial, religious, and political rank bestowed upon alien Covenant Elites.
Who can forget that great moment in Halo 2 when suddenly you are playing as an elite!
He and Cheif saved humanity and defeated the Covenant! Thy are true heroes unlike the fat plumber who's at number 1
64
Sephiroth (Final Fantasy VII)
Sephiroth has one of the best themes ever one winged angel. Not only that he has a katana longer than his whole damn body! Also combine the disaster of jenova into the mix and the one who influences sephiroth's actions and add his overpowering strength to the cake of evil. And you got a recipe of disaster.
Burns down villages, has the longest sword ever, his hair look so cool, he rips his mother's body apart, his theme song is one of the best things ever, I prefer Kefka but this guy is SO awesome!
well considering that sephiroth is the greatest game villian ever, I think he's been underated here. - lezakattack
Best theme for an individual character (one winged angel) in games, movies, shows. He definitely should be higher than cloud and a lot of the other overrated characters on this list.
V 4 Comments
65
Jak (Jak, Jak2, Jak3, JakX)
BADAZZ! The most incredibly awesome video game character ever! 12 guns, 8 powers, and a go-tee!
Come on, dark jak! He's a beast! He dominated the metal heads, dark makers, all of them.
Out of the 3 Playstation Heroes, Jak was more badass! And the story... Oh my god the story was good throughout the first 3 games!
WHY IS JAK SO BELOW!? HE'LL ALWAYS BE #1! AND DRAKE #2! GO NAUGHTYDOG!
V 8 Comments
66
Sgt. Reznov (Call of Duty 5, Call of Duty: Black Ops)
Just play the game, please. I mean, it REZNOV! by the way I love this guy. And woods too. He's lit.
He was not a figment of Mason's imagination, he made it out of Vorkuta.
He's done the impossible, even when dead he gotta son to kill Steiner, Dragovich and Kravchenko (Kravchenko survives though he doesn't know that)
The best charcter I had ever seen reznov influenced entire bops 1 even when he dosn exist
67
Mr. Resetti (Animal Crossing)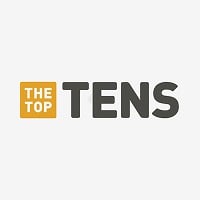 He is a very funny character, but quite weird at the same time. He is a video game character that spews insults! He's there to save the animal crossing world from having too many paradoxes... So in a way he is the most heroic character ever! He wins, or he wins. You stop resetting. He wins. You keep resetting. He wins. Especially in City Folk. You cheat and he deletes! Scary, but I don't cheat because of him.
The guy is so annoying and makes forgetting to save your game look like a crime.
At first it can be kind of funny messing with ressetti but resetti gets annoying really easily. - Imreallyboredrightnow
V 1 Comment
68
Ryu Hayabusa (Ninja Gaiden)
RYU HAYABUSA IS THE HERO. image if he met espio and they both team up and kick some butt. everyone would be thrilled.
V 1 Comment
69
Vincent Valentine (Final Fantasy VII)
Although I think Sephiroth from 8 is probably the coolest character (I mean three barreled gun is cool but Sephiroth had a sword that he could extend at will, and he beat SQUALL), Vincent here definitely has a place in my heart as one of the coolest.
This guy has a three barreled gun, never says a word, and has claws on his hand. He's freaking awesome!
V 2 Comments
70
Darth Revan (KOTOR)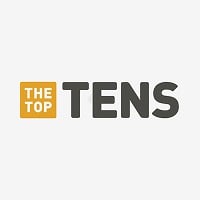 since you control how he acts you've got to love him - Iron_Rose
YOU become Revan when you play this game!
Best character ever
Revan is awesome!
71
Mileena (Mortal Kombat)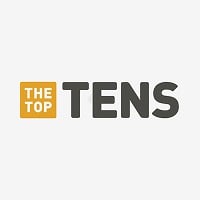 She's got an amazing story, amazing personality. She's fun, sadistic and has an exhilarating energy and freaky charisma to her that makes her a great and interesting character. A really solid villain and even more so in her appearance in MKX.
My favorite character in history she's special and definitely the best
I love Mileena from Mk she is a very good villain
BEST CHARACTER EVER I LOVE MILEENA SO MUCH!
V 1 Comment
72
Guzma (Pokémon Series)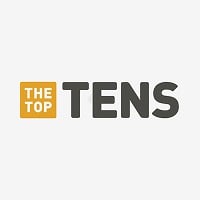 Guzma is a fictional character introduced in Pokémon Sun and Moon. He is the leader of Team Skull. He specializes in Bug-type Pokémon.
YA BOI
73
Jill Valentine (Resident Evil)
Sexy, smart, appealing to both males and females and strong. Why isn't Jill higher on this list! She should be in the top ten along with Leon!
She's so damn sexy big boobs nice but cheeks and sexy body she's looks so sexy in re5
My god Jill is the best and most sexy girl in video game history
Jill should really be at the top 20
V 1 Comment
74
Fox McCloud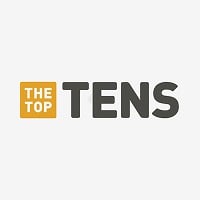 I can't believe he wasn't up here yet... Or at least any character from his series...
He is awesome in every game he stars in. Why isn't he in the top ten?
I love Fox McCloud! He should be in the top ten. Am I right?
Krystal and Fox are a perfect couple
75
Tommy Vercetti (GTA Vice City)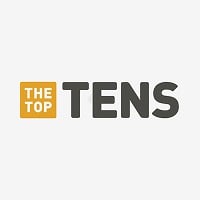 Hey! What The Fack Tommy Vercetti should be higher. 182 are you kiding me you stupid twat!
76
Guybrush Threepwood (from the Monkey Island Series)
V 1 Comment
77 Mega-Man (Mega Man Series)
78
Ryu (Street Fighter)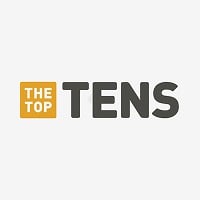 Ryu is a video game player character created by Capcom, the protagonist of the Street Fighter series.
He's bad ass he's better then cammy and my favourite capcom character
Sick ass character. awesome dude
Why isn't this guy higher?
He is the icon of fighting games. should be MUCH higher
V 1 Comment
79
Sub Zero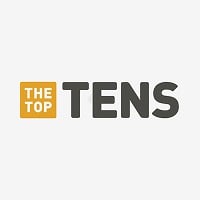 Sub-Zero is a video game character from the Mortal Kombat series and one of the original characters in the first Mortal Kombat game in 1992. A mainstay of the series, Sub-Zero is the only character who has appeared in every main Mortal Kombat fighting game.
#2 on the MK list of characters (soon to be #1) and the fact that MK beats all tells you that Subzero should be #1 on this list. He could easily freeze and shatter everyone on this list, even, I hate to say it, Master Chief. Why does Lara croft get #1, she is nothing compared to pretty much everyone on this list. She is nothing compared to Subzero.
FATALITY! HAHA!
Cool and Epic. He was so much innovational to Mortal Kombat. His ice attacks are probably best fighting games attacks.
One of the coolest in the mortal kombat series. - barish
Sub-Zero only in 77? This is the guy that was the main reason the ESRB was made. Sub-Zero being in 77 is not even funny. It is criminal.
80
Cole (inFAMOUS)
My favorite character of all time
V 2 Comments
PSearch List
Recommended Lists
Related Lists
Most Powerful Video Game Characters

Hottest Female Video Game Characters

Cutest Video Game Characters

Most Annoying Video Game Characters
List StatsUpdated 24 Jun 2017
11,000 votes
773 listings
9 years, 210 days old

Top Remixes (138)

1. Mario (from the Mario Series)
2. Lara Croft (Tomb Raider)
3. Samus Aran (Metroid)
FMB2015

1. Mario (from the Mario Series)
2. Link (from the Zelda games)
3. Bowser (Mario Series)
mitokid

1. Albert Wesker (Resident Evil Series)
2. Yoshimitsu (Tekken)
3. Ezio Auditore (Assassin's Creed 2)
DunnaNunnaBatman
View All 138
Posts
Error Reporting
See a factual error in these listings? Report it
here
.