Top Ten Video Game Characters
The Contenders: Page 6
101
Sgt. Reznov (Call of Duty 5, Call of Duty: Black Ops)
Just play the game, please. I mean, it REZNOV! by the way I love this guy. And woods too. He's lit.
He was not a figment of Mason's imagination, he made it out of Vorkuta.
He's done the impossible, even when dead he gotta son to kill Steiner, Dragovich and Kravchenko (Kravchenko survives though he doesn't know that)
The best charcter I had ever seen reznov influenced entire bops 1 even when he dosn exist
102
Conker
He was originally intended to appeal to children for his appearances in diddy kong racing and conker's pocket tails, but rare decided to make him more of a character that appealed to adults. Wonder what changed their minds?
He may look like a child-friendly mascot, bit he's not. He's greedy, alcoholic, and foul mouthed. And it's surprising how he hasn't gotten his own series yet.
V 3 Comments
103
The Dragonborn (The Elder Scrolls V: Skyrim)
Seriously I looked through over 150 characters and nobody else has thought of how much of a boss the dragonborn is... I even saw Sheogarath who is also from the elder scrolls games, he is funny and stuff, but he's not as cool as the dragonborn... I even saw a lot of supporting characters in games.
Top ten no where near, but maybe higher
Really? Dragonborn in the 100s. Lmao, yeah this list is for trolls. Skyrim is a popular game that has made the industry progress more.
V 3 Comments
104
Noble 6 (Halo Reach)
Without noble six masers chief wouldn't be hear and humanity would be gone... Not the only sporran to save the world
105
Freddy Fazbear (Five Nights at Freddy's)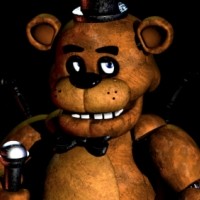 Freddy Fazbear (originally known as Freddybear, as seen in the Kickstarter) is one of four main antagonists of Five Nights at Freddy's, who later appear as variations in the succeeding games.
How is this boring robot higher than WARIO? - DCfnaf
Get him off the list he is not even iconic in any way,or has no character development
Well...yeah, I mostly agree with you. Though he is iconic as the titular character from Five Nights at Overrated. And he's a dead child. But yeah, he has no personality or development, let's face it. - DCfnaf
V 3 Comments
106 Kain (Legacy of Kain Series)
107 Oerba Dia Vanille (Final Fantasy XIII)
108
Groose (The Legend of Zelda: Skyward Sword)
Comes off as a jerk at first, but in a good way. Groose steals EVERY scene he's in. He is funny, cute and a pretty likeable guy in the end.
109 Zidane (Final Fantasy IX)
110 Smoke (Mk3)
112 Hothead (Skylanders)
113 Mordin Solus (Mass Effect)
114
Sam Fisher (Splinter Cell)
He deserves top 20. That series is one of the greatest ever, and Sam Fisher is so awesome. Knows how to use his gadgets, and more silent than that of Solid Snake, Big Boss, or Venom Snake.
He's really the best character in the list!
Which is he number 52? He is the best character in mature games
V 3 Comments
115
Ness (EarthBound)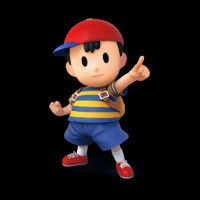 112!? Ness is a tank for a child he can probably take a whole round of bullets and not even flinch. His psychic powers aren't as impressive as Paula, Poo, and Kumatora (mother 3), but he makes up for it by being the best tank you can ask for in the game. He is one of the best characters in super smash bros. And to end my argument that he should be at least in the top 20 is that he is not overrated but underrated, others are much more overrated (I'm looking at you Mario).
Ness is a awesome badass, he saved the world from mind controlling aliens and fought one of the most creepy looking characters ever, ness should be way higher than this at least top 20 material.
Why does 'TheTopTens' hate Earthbound? It's an amazing game, and the Ness is by far my favorite character from the series. Nobody would have remembered him if Super Smash Bros didn't exist. His choice of weaponry is a baseball bat (The others have guns and that overrated stuff. ) and is plain cool.
Ness is my favorite video game character because of Makiko Ohmoto's voice work! Okay!
V 8 Comments
116
Zer0 (Borderlands 2)
Come on guys, borderlands is an amazing series and he is such a great character... Show some love
"You set off my trap card, Your death approaches"
117
Talim (Soul Calibur)
Talim is from my favorite game and I couldn't find Tira on this list so Talim is my favorite on this list.
V 2 Comments
118
Captain Falcon (F-Zero Series)
He is a Bad ass with fiery falcons coming out of his hands. Stunning, simply stunning.
119
Alphys (Undertale)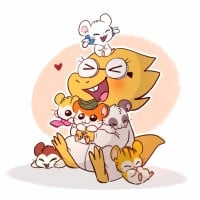 Alphys is an adorably dorky, lab-coat-wearing, bespectacled, yellow-skinned lizard scientist who resides in her lab in Hotland in the critically acclaimed cult classic RPG known as Undertale, wherein she partakes in the daily act of watching insane amounts of anime and having a vast majority of the ...read more.
If I was a game character, I would be Alphys. UNDERTALE is my favorite game of all time!
I just love her character. She is the most realistic character in Undertale, with possible social anxiety and adorkableness, and says great lines. My favorite is a comment she randomly makes after she gives you a phone on Undernet. "Kissy Cutie Mew Mew 2 isn't kissy or cutie. It's trash! " She also is a big anime fan
V 1 Comment
120
Arceus (Pokemon)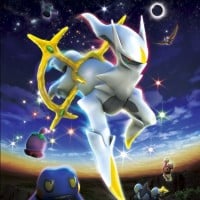 Arceus is a legendary Pokémon from the Pókemon series. He first appeared in the 18th Pokémon movie alongside other Legendary Pokémon.
PSearch List
Recommended Lists
Related Lists
Top Ten The Walking Dead (Video Game) Characters
Most Powerful Video Game Characters

Hottest Female Video Game Characters

Cutest Video Game Characters

Most Annoying Video Game Characters
List StatsUpdated 22 Feb 2017
10,000 votes
761 listings
9 years, 88 days old

Top Remixes (133)

1. Mario (from the Mario Series)
2. Sonic the Hedgehog
3. Kirby
georgiatechbasketball1995fan

1. Kirby
2. Princess Peach (Mario series)
3. Starfy
thewrightone

1. Mario (from the Mario Series)
2. Link (from the Zelda games)
3. Sonic the Hedgehog
arontorres
View All 133
Posts
Error Reporting
See a factual error in these listings? Report it
here
.