Top 10 Video Game Sword Wielders
The Top Ten
Vergil - Devil May Cry Franchise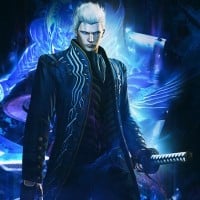 Shulk - Xenoblade Chronicles

Shulk is a fictional character and the protagonist from Monolith Soft's 2010 role-playing video game Xenoblade Chronicles, part of their overarching Xeno series of video games.
Meta Knight - Kirby Franchise

Meta Knight is a fictional character from the Kirby series of video games owned by Nintendo and HAL Laboratory. He is one of Kirby's rivals, but occasionally teams up with the pink puffball to defeat a common enemy. Meta Knight is known for his powerful slashing attacks and flight in the Super Smash ...read more.
Ryu Hayabusa - Ninja Gaiden Franchise

Ryu Hayabusa is a fictional character who serves as the main protagonist of Tecmo's Ninja Gaiden action-adventure video game series, in addition to featuring as a player character in the Dead or Alive fighting game franchise by Koei Tecmo and Team Ninja.
Raiden - Metal Gear Rising: Revengeance

Raiden (Formerly Jack) is a fictional character and a prominent protagonist in the Metal Gear series by Hideo Kojima, being the main hero of Metal Gear Solid II (as a Foxhound soldier) and Metal Gear Rising: Revengeance (As a modified cyborg).
One of my favorite video game characters of all time. Completely subjective though.
Shinon - Fire Emblem
Dante - Devil May Cry

Dante is a fictional character and the primary protagonist of the Devil May Cry series, created and published by Capcom.
Kamui Tokinomiya - Arcana Hearts 3
The Kusagari - Red Steel 2
Ghirahim - The Legend of Zelda: Skyward Sword

Ghirahim is the central antagonist of The Legend of Zelda: Skyward Sword. He is an immensely powerful Demon Lord born from Demise's sword. He aims to capture Zelda, the reincarnation of the Goddess Hylia, and use her to free his master, Demise the Demon King.
The Contenders
Riku - Kingdom Hearts Franchise

Zero - Mega Man X

Zero - Megaman Franchise

Starkiller - Star Wars: The Force Unleashed

Galen Marek, codenamed Starkiller, was a male Human apprentice of the Sith Lord Darth Vader. A powerful Force-user who lived during the era of the Galactic Empire, Marek originated from the Wookiee home planet of Kashyyyk as the sole offspring of two Jedi Knights—Mallie and Kento Marek—who deserted ...read more.
Yoshimitsu - Tekken

Link - The Legend Of Zelda

Link refers to several different incarnations of the same protagonist of Nintendo's The Legend of Zelda series.
Ike - Fire Emblem

Ike is the main character in the video game Fire Emblem: Path of Radiance for the Nintendo GameCube and one of the main characters of Fire Emblem: Radiant Dawn for the Wii.
Sephiroth - Final Fantasy VII

Sephiroth is a fictional character and main antagonist in the role-playing video game Final Fantasy VII developed by Square.
Pyramid Head - Silent Hill 2

Cloud - Final Fantasy VII

Alucard - Castlevania: Symphony of the Night

Adrian Fahrenheit Țepeș, better known as Alucard, is a character in Konami's Castlevania series of video games.
King - Cave Story
Ezio - Assassin's Creed

Citan - Xenogears
Adult Asriel - Undertale
PSearch List