Best Video Games of 2017-2018
B1ueNew
Since Htoutlaws2012 made a list of the worst games from these years. Time for an opposite version. These are the best games from these years. Feel free to add any games i missed on the list.
The Top Ten
1
Red Dead Redemption 2

I've finished it, what a ride it was. Amazing plot, amazing characters, amazing graphics, and the attention to detail is just phenomenal. It took me around 50 hours to complete. One of the best games I have ever played.
I have not played it yet but it looks truly amazing. Can't wait to play but I still haven't played the 1st. Either way this looks like an outstanding game with beautiful graphics. This one definitely seems worth the wait after 8 years. That's Almost a decade after. - B1ueNew
The game was emotionally and made you care about the characters, one of the best graphics of any game and one of the best stories I ever experienced in any game. 10/10 try it
Best game ever the story is good, the game play is good and the main protagonist ( Arthur Morgan) really sums up the goodness of this game
V 20 Comments
2
Super Smash Bros. Ultimate

Everyone is here! Nintendo fans don't see this or Odyssey or Breath of the Wild at number 1. *TRIGGERED* yeh sorry Nintendo fans, but while those are good games. I just find games like RDR2 and Spiderman to be better in terms of originality and plot. Anyway to Smash ultimate. This is definitely going to be a great game. I love the Smash bros games and this is most likely going to be great. The final direct was so good! I am definitely looking forward to getting this when I get the Nintendo switch. So far this is my most wanted game for when I get my switch. I can't wait to play as pretty much everyone and espically the newcomers like Piranha, Simon Belmont, King K Rool, Ridley, Etc! Awesome looking so far. - B1ueNew
I am hyped for this! It has Piranha Plant as a character! How cool is that? - Dollphin
Super smash bros ultimate is a very good game in my option the game has many charters and world of light is a fun mode but can get boring sometimes the stages are good but some of my favorites didn't retrun and the wait from march of 2018 was wroth it
Inkling
V 9 Comments
3
Spider-Man

Amazing game. Great story and likeable characters. A great exclusive. I'm planning to review this by the end of the year. But yeah after Insomniac made Spyro and Ratchet & Clank. They teamed up with Marvel to this game. This might be the best superhero game other than the Batman Arkham series. - B1ueNew
It's hella addicting. One of the best "PlayStation" exclusives till date. - TriggerTrashKid
I might get this as if it as good as Batman Arkham, then I'm in for a treat. - iliekpiez
This is an amazing game. No arguments
V 7 Comments
4
God of War

I haven't played this one yet but it looks Beautifuly made! Sony is on a roll with their exclusives for their consoles. After a awesome comeback to a series. This is how you do it. With amazing graphics and gameplay. - B1ueNew
I recently got this at a Black Friday sale I can't wait to play it. - B1ueNew
Game Of The Year! Come on guys, vote. - TriggerTrashKid
Trash stupid dark souls copy
V 4 Comments
5
Fortnite

Ok I know It's overrated sure and that many people on the site hate this game and that it has some flaws but it's still a great game in my opinion. I just find it to be so creative (Other than the BR idea of PUBG.) Fortnite added building and new items like Launch Pads and etc. The Save the World mode is good too but gets way too boring honestly. Oh and Battle Royale is free! I just really like this game. - B1ueNew
I think people should stop hating on fortnite and try it for themselves. I think fortnite is still good
This game looks pretty decent to me - Dollphin
This game is overrated, but for real? It isn't THAT bad. I mean, it has a creative concept. I don't care for it, but it shouldn't get as much hate as it has gotten. - Drawbox
V 24 Comments
6
The Legend of Zelda: Breath of the Wild

This game gets a bit boring at times (please Don't throw your spoons and pitchforks at me nintendo fans) but it still has great gameplay. Either way would give it a 8/10 (don't throw your fire at me nintendo fans) honestly. - B1ueNew
Best game I've ever played in a while. It's just so good. I spent 300 hours on it (DLC Included) and still haven't finished it 100%. Lots of content. Worth the high price. - MaxPap
This game is really beautiful! It's so great that you can literally explore anything in this game! - Dollphin
One of my favorite games on the Wii U. - Drawbox
V 10 Comments
7
Cuphead

I love this game. I have never had a game challenge me so much; but still have that enjoyment to the point that you want to beat them in different ways like using a different weapon or only use the standard shot for the hole game. A must play to be sure.
Well, this is more controversial than I expected. I AM surprised it managed to get to 11th, however; perhaps the complaints pushed it up. Still a very entertaining game, and I recommend it; not that famous, sure, but still VERY good.
Where its it at top 1?
Best Xbox One exclusive till date.
P.S. It's my 'Opinion' but it is of more than at least a thousand people. - TriggerTrashKid
V 4 Comments
8
Horizon Zero Dawn

I saw my older cousin play this and it looks AMAZING. - IceFoxPlayz
Are you crazy, this is super cool, and this one should have won the GOTY 2017 instead of BOTW. Oh God save me from the Nintendo fanbase. - TriggerTrashKid
See, I respect your opinions, and I am not a Sony Pony, you need not mock me, so, shut up, Xbox Paradox. - TriggerTrashKid
9
Injustice 2

Sorry nintendo fans. But this is my number one spot. I know many won't agree with me putting this at number 1. But I absolutely love this game! I think it's The best licensed game I ever played. Pretty much almost everything about this game is good. It has a great roster, A good story to it with likeable characters. Either way. One of my personal favorite games. - B1ueNew
One of the best games I have ever played - iliekpiez
Injustice is pretty cool though - SuperMiloX
I didn't like it, but that doesn't mean it was bad. Good game. - TriggerTrashKid
10
Super Mario Odyssey

It looks like a cool game, I have played a bit off it on the nintendo switch demo. It was good but insanely overrated. To me it feels like Super Mario Galaxy 3 but without a Galaxy. Instead a mix of Super Mario Galaxy and 3D World. But either way it does seem like a good game. - B1ueNew
The first time I played this game, it felt average to me.
But the second time I went through it, I LOVED the game. This is one of my favorite Mario games of all time, but I still like Galaxy more. - Drawbox
This game got my whole family into video games when it was originally just me! Now we all love playing games together. It really made my family closer, and I'll forever love it for that!
Get this to #1 instead of that studid red bla bla I don't even care what the title is game!
V 4 Comments
The Newcomers
?
Celeste

Can't believe this wasn't on the list. It's honestly one the best 2-D platformers I've played. - Drawbox
?
Danganronpa V3: Killing Harmony

The Contenders
11
Spyro Reignited Trilogy

This deserves to be higher than that garbage Fortnite!
This game has beautiful graphics, and it totally makes up for that Skylanders crap we got in 2011. - Drawbox
IT'S SO BEAUTIFUL! - kanetheundertaker25
12
Wolfenstein II: The New Colossus

This one looks good. I'm planning to play it sometime soon. - B1ueNew
Murdering Nazis, need to say more? - Not_A_Weeaboo
Is it a remake, seems like. - TriggerTrashKid
Very good
13
Crash Bandicoot N. Sane Trilogy

The lovable bandicoot is back with updated graphics, better gameplay, and I should say, it's N.Sane. - TriggerTrashKid
My favorite game series! The great trilogy all in one disc. A lot of you know Crash Bandicoot: Warped is my all-time favorite game and that I really like the other 2 in the main trilogy. So this game just made the whole trilogy better! It Added New levels, Improved graphics and to play as Coco Bandicoot. What a great game. definitely a must play to gamer who want a challenging 3D platformer. - B1ueNew
Just got the original Crash Bandicoot trilogy on my PS3. I love it! And if this is a remake of the original trilogy, it must N. Sanely good. - Drawbox
14
Just Cause 4

Someone save me from the Tornado... - TriggerTrashKid
Love it
15
Forza Horizon 4

Best racer - HaloFanboy
Best
Best car game of the decade. Take that, HaloFanboy(user)! - TriggerTrashKid
16
Far Cry 5

Deserves more recognition, but it isn't Excellent. - TriggerTrashKid
Loved it - Silence4101
17
Assassin's Creed Origins

Improved and great gameplay, nice story, great stealth combat, and much more. I seriously recommend this to anyone who likes Assassin's Creed and also who want very nice gameplay. - TriggerTrashKid
18
Dragon Ball FighterZ

It has all my favorite characters and the gameplay is the best
Reminisce. - TriggerTrashKid
19
Sonic Mania Plus

We really need more people in Sega like the devs of this one. - TriggerTrashKid
20
Kirby Star Allies

Kirby's good. I like what I have seen from this game so far. Yeah I know many find the series overrated and too easy. But I like this game so far. My store has a demo of this and a few other switch games. And I enjoyed this when I played it. The friendship option is pretty good. A new game changing style to the series. Though it does seem too easy. - B1ueNew
I swear the DLC is the best part about this game. So much nostalgia. - Drawbox
21
A Way Out

I haven't played the game but watched Jacksepticeye
AMAZING! - TriggerTrashKid
22
Call of Duty: WWII

I know many people turned there faces away from this because of the title Call Of Duty, but it's great if you want to be a soldier in World War II. - TriggerTrashKid
23
Mario Kart 8 Deluxe

How did I forget this awesome game? - B1ueNew
OH YEAH! - hoppingicon
Why is poopnite higher - Dvafan2
24
Mega Man 11

25
Assassin's Creed Odyssey

Best assassins creed in the series
Vote
Vote
Vote
Just Vote... - TriggerTrashKid
26
Lego DC Super-Villains

Buy Lego blocks instead, at least they inspire creativity and imagination. - TriggerTrashKid
wow
27
Halo Wars 2

Halo, how you doing? - TriggerTrashKid
28
Pokemon: Let's Go, Pikachu!

What kind of game is this? - Userguy44
Play as an aspiring Pokemon trainer, fight Gym battles, explore and capture many Pokemon, and first of all, follow the main story arc. - TriggerTrashKid
Pikachu is so adorable! - TriggerTrashKid
Great
29
Destiny 2

This game sucks. One of the biggest disappointments in video game history.
Should be higher because of forsaken
30
Night in the Woods

best ever
31
Baldi's Basics in Education and Learning
It's just a cash-grab stupid horror game with a bald antagonist. Not just bald but BAD. - TriggerTrashKid
Such a good game The teacher is bald you have to fine 7 books if you get them wrong baldi slaps his ruler
I hate baldi
32
Hero-U: Rogue to Redemption
The creators of the legendary Quest For Glory series which was a Sierra Entertainment series, enough said, I have only started this game but from what I've played it's very impressive! - darthvadern
33
Resident Evil 7: Biohazard

Best Resident Evil in my opinion, but the devs should stop making more sequels. - TriggerTrashKid
34
Splatoon 2

Splatoon 2 is cool, really awesome. - TriggerTrashKid
More people need to try the game out! Even if it looks weird, it's really fun, and the story modes are amazing
35
South Park: The Fractured but Whole

Do you know what the last 4 words of the title want to mean? - TriggerTrashKid
IT GOOD
36
NHL 19

I got this for Christmas. And I loved it. - judeboy87
37
Fallout 76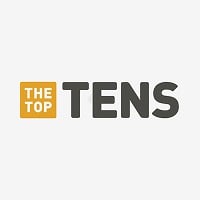 This should be in at least the top 10
This game is screwed, don't waste your money. - TriggerTrashKid
REE
Fallout Fallout Fallout Fallout RE
Oh I'm going crzy
38
Shadow of the Tomb Raider

Deserves to be higher, yeah seriously, I mean seriously. And if you want the reasons why it should be higher, sorry I cannot tell, 'cause the list is very long... - TriggerTrashKid
39
Sonic Forces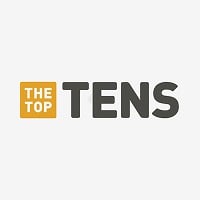 Bad. - TriggerTrashKid
40
Dark Souls: Remastered

Blight town doesn't kill your frame rate this time.
It's damn hard, but great. - TriggerTrashKid
41
Nickelodeon Kart Racers

42
Agents of Mayhem

43
Pokemon: Let's Go, Eevee!

Awww, Eevee is so adorable... - TriggerTrashKid
44
Sea of Thieves

Gets a bit boring, but I still love it! So much potential, and with Rare consistantly adding new stuff and fixing old problems, it keeps getting better.
45
Soulcalibur VI

You can make the character of your choice! - TriggerTrashKid
46
Captain Toad: Treasure Tracker

That's from 2014 though. - B1ueNew
The Switch version was released in 2017, but you're right B1ueNew, if we go for the lackluster Wii U. - TriggerTrashKid
47
Mario Tennis Aces

Play real tennis, we don't need this. - TriggerTrashKid
It's the first mario sports game I have ever played and it's quite awesomne, the story mode is a nice addition and the roster in one of the absolute best in a mario series! There's no clones at all except for Paratroopa but she appears in main games so I'm fine with her, plus she has an awesomne design! - darthvadern
48
Super Mario Party

49
Bendy and the Ink Machine

No one care about this character!
I love bendy and the ink machine dot you love it to
This Game is Terrible!
cancer!
V 3 Comments
50
Lego Marvel Super Heroes 2

Like I mentioned earlier, buy Lego blocks, not the games. - TriggerTrashKid
PSearch List
Related Lists

Best Video Games of 2018

Top Ten Most Overhyped Video Games of 2018

Top 10 Most Anticipated Video Games of 2018

Top 10 Video Games We Most Look Forward to Seeing at 2018s E3

Top 10 Video Game Controversies of 2018
List Stats
600 votes
63 listings
78 days old

Top Remixes (11)

1. Spider-Man
2. Red Dead Redemption 2
3. Just Cause 4

MrCoolC

1. Sonic Mania Plus
2. Kirby Star Allies
3. Dragon Ball FighterZ

StealthRUSH

1. Forza Horizon 4
2. Celeste
3. Injustice 2

HaloFanboy
View All 11
Error Reporting
See a factual error in these listings? Report it
here
.