Best Video Games of 2019
TriggerTrashKid
Based on votes from gamers like you, here are the top ten greatest video games released in 2019. The list includes games from a wide variety of gaming genres and from renown series as well as brand new franchises.
Don't see a game you feel should be in the top ten? Add it. PC games, console games, browser based games, and mobile games are all eligible to be included.
The Top Ten
1
Mortal Kombat 11
Look at the blood! - Johnny15
I normally wouldn't vote for a fighting game to be top, but, let's be realists, we haven't seen many good games so far in 2019, and mk11 had a nice flow in the continuation of the franchise and, well amazing and brutal graphics.
I am glad this game is number 1, it deserve to have attention. - CatLeena14
Best game ever
15 Comments
2
Sekiro: Shadows Die Twice
That game was phenomenal. It should be in the top 3 to be honest. I don't understand how Kingdom Hearts III, a disappointing game, is number 1. - RogerMcBaloney
Makes mortal kombat looks like clash of clans. - Votebotingsucks
I love call of duty
Should be higher. Great game. Can remember when people thought the trailer was a Bloodborne 2 trailer. - RaidenRain
4 Comments
3
Crash Team Racing: Nitro Fueled
Hey plumber boy mustache man you worst nightmare is back again
This game is addicting the controls are amazing
The graphics got an upgrade
This game is like three games combined
Ctr cnk and a little bit of
The online is chaos these guy will show no mercy
There is also more stuff to come
The only problem is the coins
Best try the reignited trilogy
This is a fun game a cool remaster - trains45
I love Crash Bandicoot but well... it's a ripoff of Mario Kart._.
11 Comments
4
Devil May Cry 5

Feels like a true sequel to DMC3. - NyxAvatar
No more dodgy Dante
Better than Mortal Kombat. - RadioHead03
Looks cool and IS cool. Also kudos to V I love you
3 Comments
5
Resident Evil 2

This game should be number 2 not 6, it's the best horror game ever! - CatLeena14
Very good game would recommend
A really good remake of thr Original! Keeps so much of the original games feel but makes it feel so new at the same time!
6
Metro Exodus

An excellent continuation and evolution of the criminally-underrated Metro series.
This game was really good! - CatLeena14
Best game ever
Who hated Metro 2033? Nobody, so why hate this. The devs will not let us down. - TriggerTrashKid
Look what happened to Fallout 76. Everyone thought Bethesda wouldn't let us down - venomouskillingmachine
7
The Outer Worlds

I've recently got this game think "This is just a stupid RPG Game" But wow.I was surprised by this game, It got basically everything you want in a Shooting and Adventure Game
8
Astral Chain

This game looks cool.
9
Super Mario Maker 2

If anyone thinks this is for babies, check out Mario Early Learning Preschool, this actually exists. That was made in the 90s.
This is rated Early Childhood, a Mario game for babies that are 1 years old this is for immature audiences for ages 0-1
Play on a hard level made by someone else, and tell me this game is only for children again. Not to mention, that I see 5 years old people playing supposedly "mature games. - Eclipsmon
I will be really happy to play this game - KajiroArts
I don't want to share my opinion.

BOO
22 Comments
10
Star Wars Jedi: Fallen Order

It's actually a fun game and it is a big surprise. But considering this was published by Electronic Arts, I was curious to see whether there was an additional paywall. Like for real, microtransactions ruin the fun. This is a singleplayer game inspired by Dark Souls, Uncharted and God of War which makes me a lot content because it's all combined to a Star Wars Game.
The Newcomers
? Little Misfortune
? Session: Skateboarding Sim Game
The Contenders
11
Doom Eternal

Come on, it's Doom. The idea of slaying waves of demons, sometimes with nothing more than your bare hands is simply killer. Finding more secrets and more enhanced designs just makes the experience more enjoyable each time. It's one of those games, that never get old, despite their repetitiveness. Can't wait!
Can't wait to play it. If Doom 2016 is anything to go by, this will be killer! - RogerMcBaloney
Eternal hell on earth = We are DOOMed, for eternity. - TriggerTrashKid
Maybe this will bring back my faith in Bethsetha - Not_A_Weeaboo
12
Days Gone

I really liked it. For some reason, this game got a lot of hate, which it honestly doesn't deserve. Sure, It's nothing special, but it's not terrible either. - RogerMcBaloney
This game got a lot of hate at launch, but after the patches, it's honestly one of the best games of the year. - Mcgillacuddy
That game suck so bad, in its boring as heck! noting happen no action, all you do is drive on that stupid motorcycle all through the game. - CatLeena14
13
Kingdom Hearts III

Simple & exciting game.
I am very surprised this is number one. This game was kinda disappointing. - RogerMcBaloney
Is good video game - regularshowman
Pretty good game
7 Comments
14
Grid

15
Far Cry: New Dawn

What about far cry 5? - Johnny15
And I see the sun rise on a grateful universe. - TriggerTrashKid
16
Death Stranding

One of a kind game. Beautifully done and interesting plot. Not overly complicated but the storytelling really makes it the experience of the year. Looking forward to what else Kojima comes out with after this one.
Can't wait to see it. - CatLeena14
This game will be one of a kind. - CatLeena14
This is gonna break the world. - TriggerTrashKid
17
Untitled Goose Game

This isn't higher on the list? Peace was never an option.
(sad honking that this isn't number 1)
Untitled Goose Game is a revelation because it lets you be a furious goose. - kanetheundertaker25
yes
1 Comment
18
Gears of War 5

I was going to add this, but people are being negative about Gears of War 5. Well, I hope its as good as its predecessor. - TriggerTrashKid
19
The Legend of Zelda: Link's Awakening
This game isn't my priority in term of what I want to buy, it looks like a really good (and cute) game. - Eclipsmon
I've played this so much it's so great
I'm having really fun with this game. Probably one of the best Nintendo remakes. - RadioHead03
20
Call of Duty: Modern Warfare

Its good
Can't wait to play this - trains45
Who else is exitred for this
21
Borderlands 3

This game is a revolution to behold. It brings pure insanity to strategy to an all time awaited game. This is the game I waited for years over. This game not only deserves first place, but is the embodiment of first place itself.
22
Samurai Shodown

23
Marvel Ultimate Alliance 3: The Black Order

This game is actually going to be a thing? I've always wanted to get the original 2 when I was younger on the Wii. - B1ueNew
24
My Friend Pedro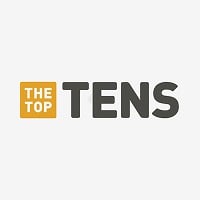 This game changed my life. I had never seen a banana before this game and then I saw the cover. This banana went through so much just to see his Mexican friend Pedro. This actually brought tears to my eyes and I was crying for 3 nights and couldn't stop. So moving deserves a higher place on this list.
It looks fun so l love and I do not play video games but it looks cool so I like it
Stupid game - CatLeena14
25
Pokemon Sword and Shield

I don't know exactly how it will turn out, but I think it's gonna be the best pokemon games yet. I don't think pokemon will reach its ultimate potential with this game, like odyssey did for Mario, Star Allies did for Kirby or Breath of the Wild did for Zelda, but at the end of the day, any pokemon game will at least be great. - Eclipsmon
Say what you want about it but I really like this game!
Looks great. Looking forward to this game.
Excited to catch Eternatus.
6 Comments
26
Apex Legends

Not top game but better than fortnite
Apex is just a sad remake of Fortnite trying to get peeps off fortnite so they can have all the glore but no I'm loyal 2 fortnite Apex is 110% trash
Who plays apex?!
Love this game!
8 Comments
27
A Plague Tale: Innocence

Wonderfully done. Details and look of the game are amazing. The voice acting is surprisingly enjoyable. Game mechanics are fun and not overly complicated. Highly recommend.
An unrecognized masterpiece - lukemcnamara72
This game is so good! - CatLeena14
28
Bayonetta 3

What to say, oh yes, Bayonetta! - TriggerTrashKid
29
Rage 2

I was excited for this game, especially considering the fact that it's from id Software and Avalanche, and while the shooter mechanics are a blast, the rest of the game just feels empty and repetitive. Not a bad game but definitely disappointing considering the hype I had for it. - Mcgillacuddy
30
New Super Mario Bros. U Deluxe

Mario suck - sonictiger
This game is okay. You can have fun with it, and I'm one of the only people that will say every NSMB is better than 3 and world, but not as good as the 6 golden coins and this game is the best NSMB so therefore the 2nd best 2d Mario, which is good, but doesn't mean a lot. Sadly, this game cost too much for what it is. - Eclipsmon
It has less content than the original but it is called del8xe cause there are every Luigi U levels
I love maariio
2 Comments
31
Luigi's Mansion 3

This game looks gorgeous! Honestly, this game is maybe not as good as Mario maker 2, since that game, also is AMAZING. This game is pure fun, and in my opinion should be higher, as well as it should be higher on the top 10 games of all time...
This game looks amazing, and might be my favorite game that isn't a mario maker of 2019. Dark moon was one of my most nostalgic game, and unlike other games of my childhood, this game still is one of my FGOATs, so if they manage to take what's great about this game and expend upon it by also using what makes the first game good, it would be an amazing game, for Dark Moon fans like me, and the fans of the first game. - Eclipsmon
Should be way higher. This game is really impressive.
Luigi's money 3
2 Comments
32
Fire Emblem: Three Houses

Great game for the switch
Best game ever.
Best game on the switch,and of the year(Echoes: Shadows of Valentia is still better),it's basically Persona 5 but more polished and with a better story, game play and characters
33
Metroid Prime 4

Don't think it will release this year, and I have no idea how it will turn out. I bet it will be amazing if they delay it so much. - Eclipsmon
They will probably delay this again... - RoKun
So, Nintendo people, don't get angry, the other games already have a nice reputation, but we still don't know much about Metroid Prime 4. I will post another comment when it's released. - TriggerTrashKid
34
Mario & Luigi: Bowser's Inside Story + Bowser Jr.'s Journey

Too bad it only sold 20000 units since late 2018(Japan) and early 2019(Everywhere else) compared to the original of over 3 million units. One of the most underrated remakes ever. Because of this, the Partners in Time remake might be cancelled.
This game will always be amazing no matter what system it is on - EvanWellens
Wait what? I have to buy this! I loved Bowser's Inside Story - KingSlayer93316
35
Plants vs. Zombies: Battle for Neighborville

They still make Plants vs. Zombies games? ~ Userguy44
Yep. this games was good not great. gw2 and gw1 were better though-_-
36
Blair Witch

Great box art. - myusernameisthis
37
NBA 2K20

2k always the best. Great graphics and a better storyline than 2k19, which was also amazing. I also like the new additions in modes as well
Yo this is cool game yeah it is
38
Control

Underrated. The game seems to have slipped people's radars. - RogerMcBaloney
39
Tom Clancy's The Division 2

I usually avoid the games that glorify the American Military complex, but this game kept me playing for months. Truly, a great game that should be in the top 10.
The Division was spectacular, and this is gonna be even greater. - TriggerTrashKid
40
The Lego Movie 2 Videogame

Lego 2 was an amazing movie, and the lego games I played were very good, so if you tell me it's good, okay then. - Eclipsmon
This might be good - iliekpiez
I had to add it because those LEGO fans would get triggered. - TriggerTrashKid
41
Remnant: From the Ashes

42
Madden NFL 20

Tom jackson the goat
This is actually awful. - RadioHead03
Number one
43
Mario Kart Tour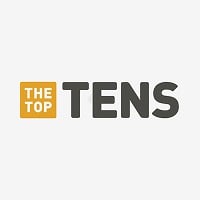 Addicting, but the microtransactions, gotcha mechanics, controls, and the AI kill it's liking for me. - DKartWoomy
Are you kidding? This game is great! Wario and the Koopalings were added and Luigi is coming next tour. Yoshi is amazing.
Lmao no, this game is awful. - TheYoshiOverlord
EXCEPT FROM THE CONTROLS AND HOW IT DOSEN'T HAVE LUIGI WARIO AND WALUIGI ( ALSO THE KOOPALINGS WHICH I ALSO REALLY LIKE) THIS IS AN ALRIGHT GAME, HAS IT FLAWS BUT SO DOES EVERY GAME EXCEPTS FROM MKWII AND MKDD
44
Robot Wants It All
This reawakens tons of childhood memories. What once started off as a fun and charming flash game series consisting of four games, has now been made into ONE game that even includes two other games in this "Robot Wants" series. - darthvadern
45
Team Sonic Racing

How has nobody else voted this up? They took more time to work on it. Clearly SEGA has learned from releasing unfinished games (they didn't repeat what happened with 06 and Boom with this game, did they? No! )
Let's go boi
46
MLB the Show 19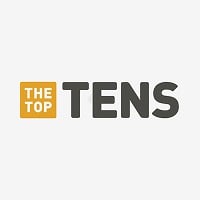 Mlb the show 19 is one of the best games I have ever had
Baseball? - TriggerTrashKid
47
Baba is You
It's a fabulous game that makes you think outside the box. If you are interested in coding, this is a game for you.
ROSE IS RED
VIOLET IS BLUE
FLAG IS WIN
BABA IS YOU
48
Tetris 99

Not a fan of Tetris, but this is a great idea. - Eclipsmon
Best battle royale game ever
49 Need for Speed Heat
50
Crackdown 3

Its sorta like a wanna be Grand Theft Auto, not gonna lie
Not the best game but if you have gamepass on xbox its worth a try.

Pretty fun but short
PSearch List
Related Lists

Most Anticipated Video Games of 2019

Top Ten Dead Video Game Franchises that Need Another Game as of 2019

Top Ten Upcoming Video Games as of March 2019

Top 10 Video Games that May Surprise You in 2019-2020
List Stats
1,000 votes
81 listings
340 days old

Top Remixes (18)

1. Sekiro: Shadows Die Twice
2. Crash Team Racing: Nitro Fueled
3. Metro Exodus
Mcgillacuddy

1. Devil May Cry 5
2. Sekiro: Shadows Die Twice
3. Mortal Kombat 11
Votebotingsucks

1. Crash Team Racing: Nitro Fueled
2. Sekiro: Shadows Die Twice
3. Grid
RadioHead03
View All 18
Error Reporting
See a factual error in these listings? Report it
here
.