Best Video Games of 2019
TriggerTrashKid
I know it is a bit too early to make this list, but I wanted to make it before someone else, so check out the Best Video Games Of 2019.
This list will be gradually updated.
The Top Ten
1
Kingdom Hearts III

I just bought this game, and all I can say is it's the best game I've ever played since Red Dead 2! - codgtamk34
Kingdom hearts 3 was completely crap in my opinion
I have pre ordered it already and since I love the series, hopefully it can be my favourite video games too. - iliekpiez
It's my Trinity! (DAGames reference) - Ashes
V 2 Comments
2
Cyberpunk 2077

One of the most anticipated games of 2019, Cyberpunk 2077 is probably going to be cool. - TriggerTrashKid
It's made by the same people who made The Witcher 3 so it's definitely gonna be good. - Not_A_Weeaboo
3
Mortal Kombat 11

Pretty good. - codgtamk34
I hate how this game is coming out to early - WWEWBMortalKombatFan
4
The Last of Us Part II

Sadly it might not release this year. While I hope it does, it will likely be released next year - codgtamk34
I never liked the original, and this is going to have SJWs in it - HaloFanboy
Naughty Dog, enough said. - Not_A_Weeaboo
I am not a PS fanboy, but I loved the first one, so I expect it to be great, really great. - TriggerTrashKid
V 1 Comment
5
Devil May Cry 5

My favourite - DarkBoi-X
Devil May Cry 5 looks awesome, and I mean Awesome. - TriggerTrashKid
Just got the demo and it looks cool.Now I'm hyped for the real one. - DarkBoi-X
6
Doom Eternal

Eternal hell on earth = We are DOOMed, for eternity. - TriggerTrashKid
Maybe this will bring back my faith in Bethsetha - Not_A_Weeaboo
7
Bayonetta 3

What to say, oh yes, Bayonetta! - TriggerTrashKid
8
Crash Team Racing: Nitro Fueled

This looks promising - codgtamk34
If we're being honest, I actually think CTR is better than Mario Kart. - Drawbox
Mario Kart contender. - TriggerTrashKid
I need to so get this game. - B1ueNew
9
Metroid Prime 4

So, Nintendo people, don't get angry, the other games already have a nice reputation, but we still don't know much about Metroid Prime 4. I will post another comment when it's released. - TriggerTrashKid
10
Far Cry: New Dawn

And I see the sun rise on a grateful universe. - TriggerTrashKid
The Newcomers
?
Days Gone

?
Madden NFL 20

The Contenders
11
Rage 2

I'm actually excited for this unlike some people.
Edit: This game was alright. Not good not bad, but better than Crapout 76. - codgtamk34
12
New Super Mario Bros. U Deluxe

Good game, but not worth 60 dollars. - EvanWellens
Just an updated version of the original New Super Mario Bros. U - TriggerTrashKid
13
Metro Exodus

Who hated Metro 2033? Nobody, so why hate this. The devs will not let us down. - TriggerTrashKid
14
Sekiro: Shadows Die Twice

So severely underrated! This is made by FromSoftware, aka the makers Dark Souls, Demon's Souls and Bloodborne. This one will be epic. - TriggerTrashKid
15
Marvel Ultimate Alliance 3: The Black Order

Too bad it will only be on the Switch, but still excited for it - codgtamk34
This game is actually going to be a thing? I've always wanted to get the original 2 when I was younger on the Wii. - B1ueNew
16
Halo Infinite
First of all, don't get your hopes up, it's possible we may just be getting Halo 3.5 with a much less epic campaign, and second, PEOPLE THIS IS NOT COMING OUT IN 2019
Well Bungie stopped working with Activision, they can probably go back working on Halo - ToddHoward
It will revive Xbox, I am saying that even though I am not an Xbox or Halo fan. - TriggerTrashKid
A masterpiece - HaloFanboy
17 Luigi's Mansion 3
18
Robot Wants It All
This reawakens tons of childhood memories. What once started off as a fun and charming flash game series consisting of four games, has now been made into ONE game that even includes two other games in this "Robot Wants" series. - darthvadern
19
Mario & Luigi: Bowser's Inside Story + Bowser Jr.'s Journey

This game will always be amazing no matter what system it is on - EvanWellens
20
Tom Clancy's The Division 2

The Division was spectacular, and this is gonna be even greater. - TriggerTrashKid
21
Super Mario Maker 2

22
Apex Legends
I love Apex Legends
23
Jump Force

You couldn't make a bigger disappointment if you tried. - EvanWellens
Might be. - TriggerTrashKid
Story mode sucks. but fighting is good. should get if you are a weeb(which I am). little overpriced but if you really like shonen anime, you should consider getting it. - wren6
24
Gears of War 5

I was going to add this, but people are being negative about Gears of War 5. Well, I hope its as good as its predecessor. - TriggerTrashKid
25 Bubsy: Paws on Fire
26
Yoshi's Crafted World

27
Anthem

Come on, guys, we all know the REAL winner of this list!

*Game is currently on fire and bleeding players.*

Don't uh... Don't look at that. Just... Just a rough patch, is all. - regularshowman
Ugh...EA - TriggerTrashKid
28
MLB The Show 19

Baseball? - TriggerTrashKid
29
Resident Evil 2

30
Crackdown 3

Not the best game but if you have gamepass on xbox its worth a try.

Pretty fun but short
31
Ghost of Tsushima

32
Fire Emblem: Three Houses

33
Beyond Good and Evil 2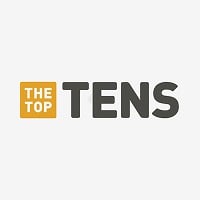 34
Final Fantasy VII Remake

35
The Lego Movie 2 Videogame

This might be good - iliekpiez
I had to add it because those LEGO fans would get triggered. - TriggerTrashKid
It'll be freezing on you like all the others - codgtamk34
36
Tetris 99
Best battle royale game ever
37
Pokemon Sword and Shield

38
Baba is You
ROSE IS RED
VIOLET IS BLUE
FLAG IS WIN
BABA IS YOU
39 Dirt Rally 2.0
BAdd New Item
Related Lists

Top Ten Dead Video Game Franchises that Need Another Game as of 2019

Most Anticipated Video Games of 2019

Top Ten Upcoming Video Games as of March 2019

Top 10 Video Games that May Surprise You in 2019-2020
List Stats
100 votes
41 listings
140 days old

Top Remixes (5)

1. Kingdom Hearts III
2. Cyberpunk 2077
3. Mortal Kombat 11
codgtamk34

1. Kingdom Hearts III
2. Cyberpunk 2077
3. Doom Eternal
htoutlaws2012

1. The Last of Us Part II
2. Cyberpunk 2077
3. Devil May Cry 5
TriggerTrashKid
View All 5
Error Reporting
See a factual error in these listings? Report it
here
.