Best Video Games for Low-End Computers
You don't need to fish out $1000 bucks to play good games. These games won't melt your computer.

Specs researched from:- https://www.systemrequirementslab.com/cyri

1 Cuphead

Minimum System requirements:
CPU: Intel Core2 Duo E8400 3.0GHz or AMD Athlon 64 X2 6000+ 3.0GHz or higher
RAM: 2 GB (Recommended 4 GB)
OS: Windows 7
Video Card: AMD HD 3870 or 512MB Geforce 9600 GT
Pixel Shader/ Vertex Shader: 4.0/4.0
Free Disk Space: 20 GB
Video RAM: 512 MB - TriggerTrashKid
2
Undertale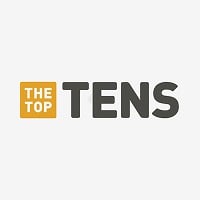 System Requirements (Minimum)
RAM: 2 GB
OS: Windows XP, Vista, 7, 8, or 10
VIDEO CARD: Video Card with 128 MB
FREE DISK SPACE: 200 MB - TriggerTrashKid
3
Half-Life 2

MY favorite game and even with really good graphics it runs on basically anything - MSA33
System Requirements (Minimum)
CPU SPEED: 1.7 GHz
RAM: 512 MB
OS: Windows 98/ME/2000/XP (95 & NT not supported)
VIDEO CARD: DirectX 8.1 level Graphics Card
TOTAL VIDEO RAM: 64 MB 3D: Yes
DIRECTX VERSION: 7.0
SOUND CARD: Yes
FREE DISK SPACE: 4.5 GB - TriggerTrashKid
4
The Elder Scrolls V: Skyrim

I play this on a computer not really mean't for games, and it runs perfectly fine. So, you can be fine on this with a 2010+ computer. - RandomThings
System Requirements (Minimum):
CPU SPEED: Dual Core 2.0 GHz or equivalent processor
RAM: 2 GB
OS: Windows 7/Vista/XP PC (32 or 64 bit)
VIDEO CARD: DirectX 9.0c compliant video card with 512 MB of RAM - NVIDIA GeForce 7600 GT & ATI Radeon X1800.
PIXEL SHADER: 3.0
VERTEX SHADER: 3.0
SOUND CARD: Yes
FREE DISK SPACE: 6 GB
DEDICATED VIDEO RAM: 512 MB - TriggerTrashKid
5
Stardew Valley

Minimum System Requirements:
CPU SPEED: 2 Ghz
RAM: 2 GB
OS: Windows 7 or greater
VIDEO CARD: Graphics card with 256 MB video memory, Shader model 3.0+
PIXEL SHADER: 3.0
VERTEX SHADER: 3.0
FREE DISK SPACE: 500 MB
DEDICATED VIDEO RAM: 256 MB - TriggerTrashKid
6
Night in the Woods

System Requirements (Minimum):
CPU SPEED: Intel Dual-Core
RAM: 4 GB
OS: Windows 7
VIDEO CARD: Intel HD 4000
FREE DISK SPACE: 8 GB - TriggerTrashKid
7
Halo: Combat Evolved

Pretty much. But insanely overrated. Fine. - TriggerTrashKid
Halo: Combat Evolved System Requirements (Minimum) CPU: Pentium II or Athlon equivalent CPU SPEED: 733 MHz RAM: 128 MB OS: Windows 98SE/ME/2000/XP (95 & NT not supported) VIDEO CARD: 32 MB Video Card, T&L Capable TOTAL VIDEO RAM: 32 MB 3D: Yes HARDWARE T&L: Yes DIRECTX VERSION: 8.1 SOUND CARD: Yes FREE DISK SPACE: 1.2 GB CD-ROM: 8x speed or faster CD-ROM drive Halo: Combat Evolved Recommended Requirements CPU: Pentium 4 or Athlon XP CPU SPEED: 1.5 GHz RAM: 512 MB OS: Windows 2000/XP VIDEO CARD: 64 MB DirectX 9.0 compliant Video Card with Hardware T&L TOTAL VIDEO RAM: 64 MB 3D: Yes HARDWARE T&L: Yes PIXEL SHADER: 2.0 VERTEX SHADER: 2.0 DIRECTX VERSION: 9.0 SOUND CARD: Yes FREE DISK SPACE: 2 GB CD-ROM: 8x speed or faster CD-ROM drive - HaloFanboy
8
Minecraft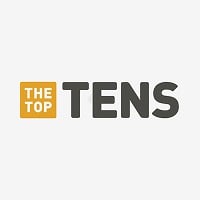 System Requirements (Minimum)
CPU: Intel Core i3-3210 3.2 GHz / AMD A8-7600 APU 3.1 GHz or equivalent
CPU SPEED: Info
RAM: 2 GB
OS: Windows 7 and up
VIDEO CARD: Integrated: Intel HD Graphics 4000 (Ivy Bridge) or AMD Radeon R5 series (Kaveri line) with OpenGL 4.41Discrete: Nvidia GeForce 400 Series or AMD Radeon HD 7000 series with OpenGL 4.4
PIXEL SHADER: 5.0
VERTEX SHADER: 5.0
FREE DISK SPACE: At least 1 GB for Game Core and Other Files - TriggerTrashKid
9
Star Wars: Knights of the Old Republic

System Requirements (Minimum)
CPU: Pentium III or Athlon CPU SPEED: 1 Ghz
RAM: 256 MB
OS: Windows 98SE/ME/2000/XP (95 & NT not supported)
VIDEO CARD: 32 MB OpenGL 1.4 compliant AGP or PCX 3D Graphics card with Hardware Transform and Lighting (T&L) Capability required.
TOTAL VIDEO RAM: 32 MB
3D: Yes
HARDWARE T&L: yes
DIRECTX VERSION: 9.0b (included)
SOUND CARD: Yes
CD-ROM: 4X CD-ROM or DVD-ROM - TriggerTrashKid
10
Don't Starve

System Requirements (Minimum)
CPU SPEED: 1.7+ GHz or better
RAM: 1+ gigs of GB
OS: Windows XP/Vista/Windows 7/Windows 8
VIDEO CARD: Radeon HD5450 or better; 256 MB or higher
PIXEL SHADER: 5.0
VERTEX SHADER: 5.0
FREE DISK SPACE: 500 MB
DEDICATED VIDEO RAM: 256 MB - TriggerTrashKid
The Contenders
11
Angry Birds

12
The Secret of Monkey Island

Released in 1990, when computers were becoming more like what we have today. The fact that the game has an excellent sense of humor doesn't hurt my recommendation either.
13
Solitare
This game can be played on lots of older computers.
14
Rogue Legacy

System Requirements (Minimum)
CPU SPEED: 1.6 GHz
RAM: 1 GB
OS: Windows XP/Vista/7
VIDEO CARD: Radeon X1950 Pro, Nvidia GeForce 7900 GT
PIXEL SHADER: 3.0
VERTEX SHADER: 3.0
SOUND CARD: Yes
FREE DISK SPACE: 400 MB
DEDICATED VIDEO RAM: 256 MB - TriggerTrashKid
15
Spacewar!
Spacewar was created in 1962 for the PDP-1, which was an early form of the computer, and one of the first not to take up an entire room. Suffice it to say even if your computer still has Windows 95, it should be able to run this handily.
16
Minesweeper
The classic computer game, included on every Windows version from 3.1 onward. A great time killer.
17
Halo 2

18
The Witcher

BAdd New Item