Top 10 Video Games Where You Are Going to Die a Lot
The Top Ten
1 Super Meat Boy
2 Contra
3 I Wanna Be The Guy
4 The World's Hardest Game
5 Castlevania 3: Dracula's Curse
6
Dark Souls
It's true. My brother almost smashed the controller.
7 Ninja Gaiden (NES)
8 Kaizo Mario World
9 Rogue Legacy
10 Call of Duty
The Newcomers
? Syobon Action
The Contenders
11 Touhou Project
12 Super Smash Bros. 4
13
Super Mario Maker
People make very hard levels, deaths are assured - Martinglez
14 Metal Slug
15 Trollface Quest
16
New Super Mario Bros. Wii

17 Mushihimesama Futari
18 Geometry Dash
19 Halo
20 Minecraft
21 Devil May Cry 3: Dante's Awakening
22 Devil May Cry
23 Team Fortress 2
24 Unfair Platformer
25 Uncharted 2: Among Thieves
26
Silver Surfer (NES)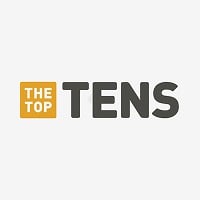 The Silver Surfer is a fictional superhero appearing in American comic books published by Marvel Comics. Born Norrin Radd, the Silver Surfer's abilities are given to him through the Power Cosmic. His first appearance was in Fantastic Four #48 in 1966 and was created by Stan Lee and Jack Kirby. He was ...read more.
27 Castlevania (NES)
28 Mega Man 4
29 Mega Man 10
30 Five Nights At Freddy's
31 Battlefield
32 Splatoon
33 VVVVVV
34 Alien Hominid
35 Castle Crashers
36 Ms. Pac-Man
37 Donkey Kong Country Returns
38 Little Big Planet
39 Little Big Planet 2
40 Sonic 2006
41 Sonic Boom: Rise of Lyric
42 Dark Souls 2
43 Demon's Souls
44 Link: The Faces of Evil
45 Zelda: Wand of Gamelon
46 Action Doom
47 Super Mario 64: Chaos Edition
48 Half-Life
49 Super Smash Bros. Brawl
50 Counter-Strike
PSearch List