Top 10 Villains from 2016 Films
The Top Ten
1
Krang (Teenage Mutant Ninja Turtles: Out of the Shadows)
I actually Like TMNT: Out Of The Shadows - VideoGamefan5
Krang is so cool in Out of the Shadows. - girlcool
2
Shredder (Teenage Mutant Ninja Turtles: Out of the Shadows)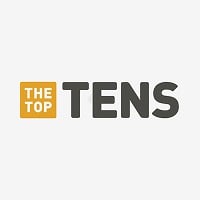 Oroku "The Shredder" Saki is a fictional character in the Teenage Mutant Ninja Turtles comics and all of its related media.
3
Mr. Greene (Norm of the North)
Please respect my opinion of liking Norm of the North. People are allowed to like whatever films they want. I'm not a troll. Like I've said before I don't think Norm of the North is a masterpiece, but I think that the film is fun. I'm allowed to like the film and you're allowed to hate the film. - girlcool
Oh GirlCool, Still Making Lists Trying To Piss Me Off? , Yeah, You Don't Want To Mess With Me, And I'm Serious, You Don't Want To Mess With Me - VideoGamefan5
I dislike Rouge One, Zootopia, and Finding Dory, but I don't hate them. I'm not trying to make you mad VideoGamefan5. I'm sorry that you hate Norm of the North so much, but please don't hate on me just for disliking films that you like. I'm a very sensitive person who has a bad attention span which is why Rouge One, Zootopia, and Finding Dory we're hard for me to see. - girlcool
If You Don't Hate Them, Why Do You Keep Putting in Them In Your Lists? - VideoGamefan5
4 Steve Chambers (Masterminds)
5
Hamish (Alice Through the Looking Glass)
Stop Putting Alice Through The Looking Glass On Your Lists - VideoGamefan5
What's wrong with Alice in Wonderland being on my lists? - girlcool
6
Director Orson Krennic (Rogue One: A Star Wars Story)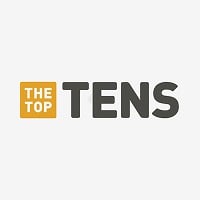 As director of Advanced Weapons Research for the Imperial military, Orson Krennic is obsessed with the completion of the long-delayed Death Star project.
Intelligent, ambititious, commanding and calm director Orson Krennic isn't only the best 2016 movie villain, but best star wars character.
7
Darth Vader (Rogue One: A Star Wars Story)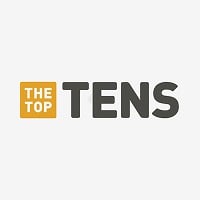 Darth Vader was the original dark lord for Star Wars. Darth Vader ruled with both fear and aggression. Originally Anakin Skywalker a young Jedi who was then seduced by the dark side of the force by Chancellor Palpatine/Darth Sidious. Vader had his limbs cut off by his jedi master Obi-Wan Kenobi leaving ...read more.
8 Filthy Rich (My Little Pony Equestria Girls: legend of Everfree)
9
Kai (Kung Fu Panda 3)
Kai Is Cool - VideoGamefan5
10
The Joker (Suicide Squad)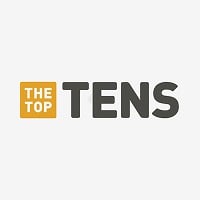 The Joker is a fictional super villain created by Bill Finger, Bob Kane, and Jerry Robinson who first appeared in the debut issue of the comic book Batman (April 25, 1940) published by DC Comics. Credit for the Joker's creation is disputed; Kane and Robinson claimed responsibility for the Joker's design, ...read more.
The Contenders
11
Jacobim Mugatu (Zoolander 2)
Zoolander 2 sucks, It's Unfunny And Insults The Original - VideoGamefan5
12 Crossbones (Captain America: Civil War)
13 Sher Khan (Jungle Book)
14 Assistant Mayor Bellwether - Zootopia
15 Enchantress (Suicide Squad)
16
Councilwoman Klubeck (Norm of the North)
Norm Of The North SUCKS - VideoGamefan5
17
Lex Luthor (Batman v Superman: Dawn of Justice)
No, He Sucked - VideoGamefan5
18 Tamatoa (Moana)
19
Apocalypse (X Men: Apocalypse)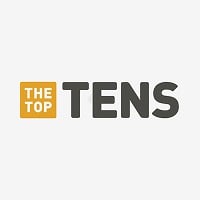 Apocalypse, also known as En Sabah Nur, is a fictional supervillain appearing in American comic books published by Marvel Comics.
20
Leonard (The Angry Birds Movie)
BEEL HEDAR Is A PIG
21 Douche (Sausage Party)
22 Chef (Trolls)
23 Hunter (Storks)
24 Te Ka (Moana)
25 Gavin (Pete's Dragon)
26 Zemo (Captain America: Civil War)
27 Fleshlumpeater (The BFG)
28 The Joker (Batman: The Killing Joke)
29 Ajax (Deadpool)
BAdd New Item