Top 10 Most Violent Characters in Fiction
This is a list of the most violent characters of all time.
The Top Ten
1
Freddy Krueger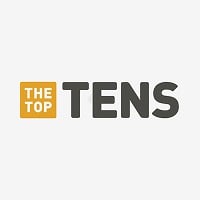 Fred "Freddy" Krueger is the main antagonist of the A Nightmare on Elm Street film series. He first appeared in Wes Craven's A Nightmare on Elm Street (1984).
2
Jason Voorhees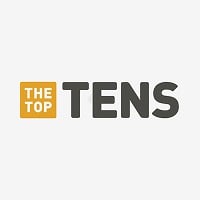 Jason Voorhees is a character from the Friday the 13th series. He first appeared in Friday the 13th as the young son of camp cook-turned-murderer, Mrs. Voorhees.
Yup... 1984 He Haunt Higgins Hollow And Camp Crystal Lake Kill All Teenagers That Come There... The Only Way To Kill Him Is By Taking Off His Mask And Stab Him In The Face With Tommy Jarvis
3
Freddy Fazbear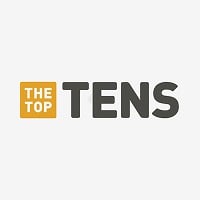 Freddy Fazbear (originally known as Freddybear, as seen in the Kickstarter) is one of four main antagonists of Five Nights at Freddy's, who later appear as variations in the succeeding games.
4
Hannibal Lecter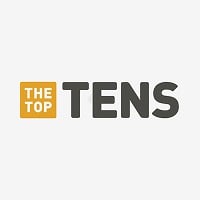 Dr. Hannibal Lecter is a character in a series of suspense novels by Thomas Harris. Lecter was introduced in the 1981 thriller novel Red Dragon as a forensic psychiatrist and cannibalistic serial killer.
He's sadistic, highly intelligent, and cannibalistic. Not to mention, he's good at playing with your mind. That says a lot about him.
5
Donald Duck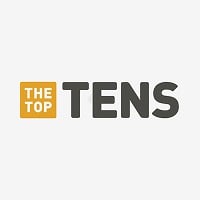 Donald Duck is a cartoon character created in 1934 at Walt Disney Productions. Donald is an anthropomorphic white duck with a yellow-orange bill, legs, and feet. He typically wears a sailor shirt and cap with a bow tie.
6
SpongeBob SquarePants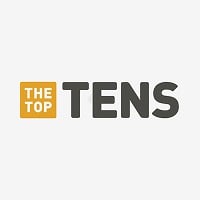 SpongeBob SquarePants is a fictional character and the titular character and protagonist of the American animated television series of the same name.
7
Chucky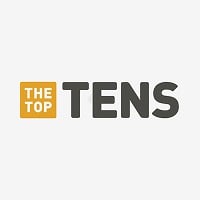 Charles Lee Ray is a fictional character and the titular antagonist of the Child's Play horror film series.
8
Jaws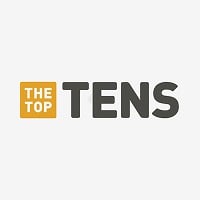 9
Goofy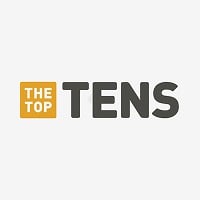 Goofy is a funny-animal cartoon character created in 1932 at Walt Disney Productions. Goofy is a tall, anthropomorphic black dog with a Southern drawl, and typically wears a turtle neck and vest, with pants, shoes, white gloves, and a tall hat originally designed as a rumpled fedora . Goofy is a close ...read more.
He he hiel! He heil guilty
10
Deadpool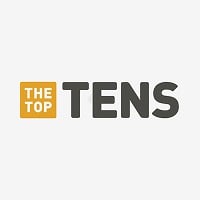 Deadpool is a fictional antihero created by Marvel who appears in their comics. Deadpool's first appearance was in New Mutants #98 by Rob Liefeld and Fabian Nicieza in February of 1991. His powers include self-healing and super strength. He is regarded as one of the funniest characters in comics due ...read more.
The Contenders
11
Curious George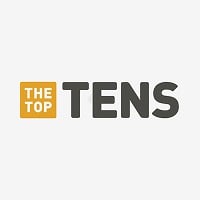 Curious George is an American animated television series based on the children's book series of the same name which features Jeff Bennett as the voice of The Man with the Yellow Hat.
12
Foxy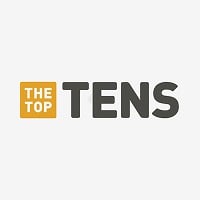 Foxy is one of four main antagonists of Five Nights at Freddy's, who later appear as variations in the succeeding games.
13
King Kong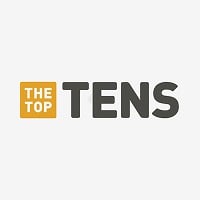 King Kong is a giant movie monster, resembling a colossal ape, that has appeared in various media since 1933. The character first appeared in the 1933 film King Kong, which received universal acclaim upon its initial release and re-releases.
14
Chica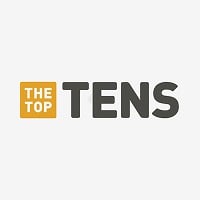 Chica is one of four main antagonists of Five Nights at Freddy's, who later appear as variations in the succeeding games.
15
Anton Chigurh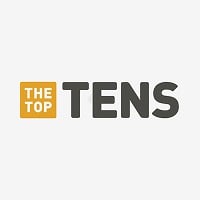 16
Patrick Bateman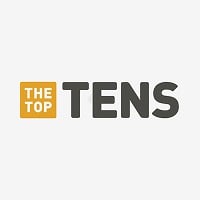 Patrick Bateman, is an American, serial killing, yuppie, anti-hero, who debuted in the rules of attraction, by Bret Easton Ellis. ...read more.
17
Eric Cartman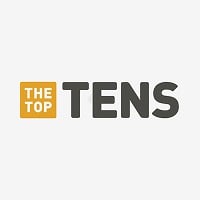 Eric Theodore Cartman is one of the main characters in the animated television series South Park, created by Matt Stone and Trey Parker, and voiced by Trey Parker.
18
The Terminator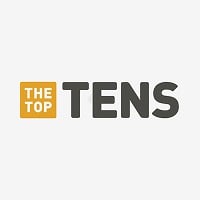 The Terminator (Known as the T-800, or Cyberdyne Systems Model 101) is the titular fictional autonomous cyborg from the Terminator franchise portrayed by both Arnold Schwarzenegger and numerous actor stand-ins digitally overlayed with Schwarzenegger's likeness. ...read more.
19
Baron Zemo (Captain America: Civil War)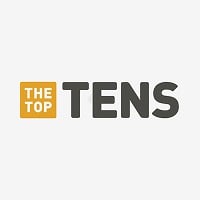 Baron Zemo is the name of two fictional supervillains appearing in American comic books published by Marvel Comics.
20 Flippy (Happy Tree Friends)
21
Fred Flintstone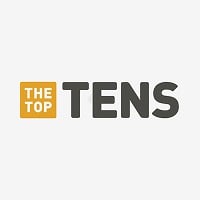 Frederick "Fred" Flintstone, is the main character of the animated sitcom The Flintstones, which aired during prime-time on ABC during the original series' run from 1960 to 1966. Fred is the husband of Wilma Flintstone and father of Pebbles Flintstone.
22
Sideshow Bob (The Simpsons)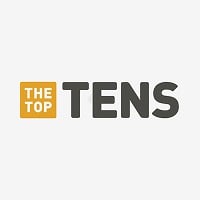 Dr. Robert Underdunk Terwilliger, better known as Sideshow Bob, is a recurring character in the animated television series The Simpsons.
23
Pinkie Pie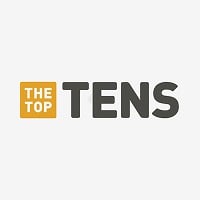 Pinkie Pie is a major character in the 2010 show My Little Pony: Friendship Is Magic, based on Surprise from My Little Pony G1, She represents the element of Laughter.
24
Goku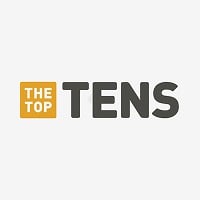 Son Goku (Kakarrot) is the main protagonist in Dragon Ball franchise created by Akira Toriyama in 1984. He has many abilities like, super strength, utilization of ki, flight, teleportation, super speed, enhanced reflexes, and Super Saiyan transformation that increase strength, speed, and durability. ...read more.
25
The Joker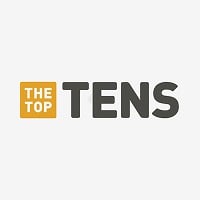 The Joker is a fictional super villain created by Bill Finger, Bob Kane, and Jerry Robinson who first appeared in the debut issue of the comic book Batman (April 25, 1940) published by DC Comics. Credit for the Joker's creation is disputed; Kane and Robinson claimed responsibility for the Joker's design, ...read more.
26
The Punisher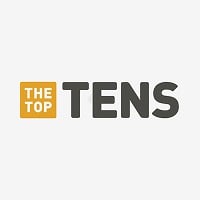 The Punisher is a fictional antihero appearing in American comic books published by Marvel Comics. The character was created by writer Gerry Conway and artist John Romita, Sr., with publisher Stan Lee green-lighting the name.
27
Timmy Turner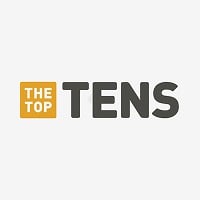 Timothy "Timmy" Tiberius Turner is a ten-year old boy who is a fictional character and the main protagonist of the American animated series The Fairly OddParents created by Butch Hartman for Nickelodeon.
Grants "wishes" that lead to destroying cities.
28
Gurren Lagann
Unbelievably Powerful and messing with the universe. Should be #number 1
29
Stan Smith (American Dad!)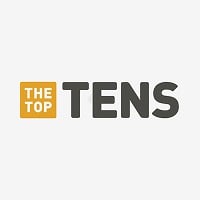 Stanford Leonard "Stan" Smith is the main protagonist of the adult animated sitcom American Dad!. He is voiced by the series' co-creator and executive producer, Seth MacFarlane.
30
Peter Griffin (Family Guy)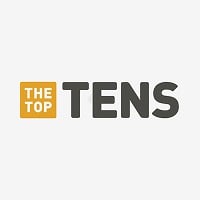 Peter Griffin is the main protagonist and titular character of the American animated sitcom Family Guy.
31
Slender Man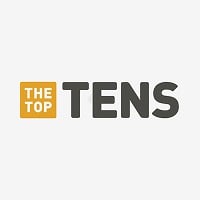 The Slender Man is a fictional supernatural character that originated as an Internet meme created by Something Awful forums user Eric Knudsen
32 O.J. Simpson (Family Guy)
33
Frieza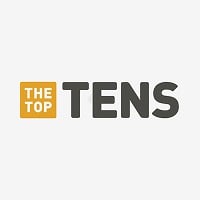 Freeza (Pronounced "Frieza" in the Funimation dub) is fictional character in the Dragon Ball series by Akira Toriyama as the primary antagonist of the Freeza Saga. He is a galactic tyrant who governs the Planet Trade Organization and is feared by the universe for his sadistic and brutal nature. He is ...read more.
34
Roger (American Dad)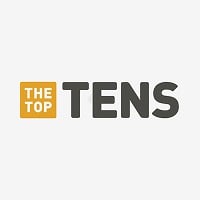 35
Shredder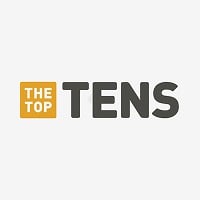 Oroku "The Shredder" Saki is a fictional character in the Teenage Mutant Ninja Turtles comics and all of its related media.
36
Alex DeLarge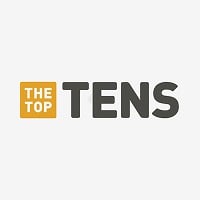 37
Michael Myers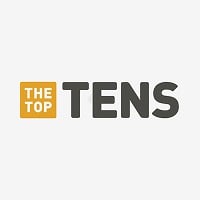 Michael Myers is a character from the Halloween series of slasher films. He first appears in John Carpenter's Halloween as a young boy who murders his older sister, then fifteen years later returns home to murder more teenagers. ...read more.
38
Norman Bates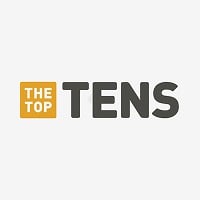 Norman Bates is a character created by writer Robert Bloch as the main character in his novel Psycho, and portrayed by Anthony Perkins as the primary antagonist of the 1960 film of the same name directed by Alfred Hitchcock and its sequels.
39
Pinhead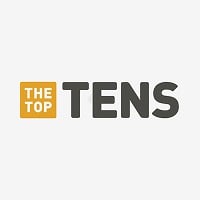 Pinhead is the main antagonist of the Hellraiser film series. He is the Hell Priest of a sinister realm called the Labyrinth, and is the leader of the order of the gash, an order of demons known as Cenobites who collect the souls of victims who open the lament confirmation.
40
Leatherface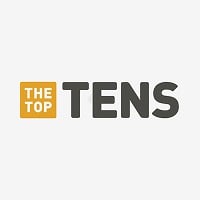 Leatherface is a character in The Texas Chainsaw Massacre horror-film series and its spin-offs. He wears masks made of human skin and engages in murder and cannibalism, alongside his inbred family.
41
Nick Van Owen (The Lost World: Jurassic Park)
Almost killed his friends!
42
Billy Brennan (Jurassic Park 3)
The same with Nick!
43
Godzilla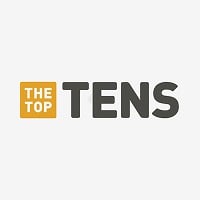 Godzilla is a giant monster originating from a series of tokusatsu films of the same name from Japan.
44
Springtrap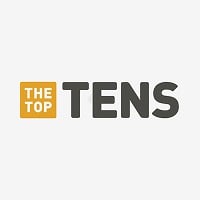 Springtrap is a character in Five Nights At Freddy's 3, released in March 2, 2015. He's a green and gold bunny with another character named William (Purple Guy) in him. Purple Guy being the murderer of the 5 children murdered in the 80's, William Afton did get springlocked and squished inside a yellow ...read more.
45
Kratos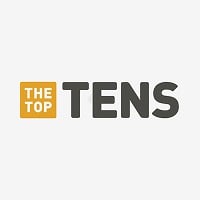 Kratos is a fictional character and the titular primary protagonist and anti-hero of the God of War video game series. He is a demi-god who seeks retribution and vengeance on Ares and later, the Greek Gods after he was betrayed and was forced to kill his family .
46
Optimus Prime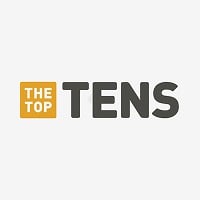 Optimus Prime is a fictional character from the Transformers franchise. Optimus Prime is consistently depicted as having strong moral character, excellent leadership, and sound decision-making skills, and possesses brilliant military tactics, powerful martial arts, and advanced alien weaponry.
Blame Michael bay - BoyGenius234
BAdd New Item
Related Lists

Top Ten Most Violent Comic Book Characters

Top 10 Fiction Characters Most Likely to Win at Chess

Top 10 Dangerously Violent Fictional Characters

Most Violent Superheroes
List Stats
46 listings
1 year, 227 days old

Top Remixes
1. Freddy Krueger
2. Jason Voorhees
3. Freddy Fazbear
kcianciulli
Error Reporting
See a factual error in these listings? Report it
here
.