Top 10 Virtual Reality Development Companies
Virtual Reality Powered applications with ultimate solution drives user to the Jaw-Dropping experiences. Nowadays Virtual reality is at hype as there are many VR headsets available in the market. Virtual App can give users a way to experience virtual reality using your different smartphone and handsets. Virtual reality is one of the most popular technologies in today's market.

The Top Ten

Quytech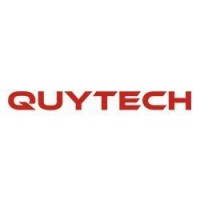 Quy Technology Pvt Ltd provides bespoke Virtual Reality development services across the global. They provide services on Virtual Reality to both startups and enterprises. We are working with various industries including Ecommerce, healthcare, Training & development, Retail, Real-estate, Entertainment, Education, Manufacturing, FMCG and many more.
Visit Website
Hedgehog Lab

Global app designers & app developers based in London, Boston, Newcastle, Denmark & India. Specialising in apps, web, VR & AR platforms.
Visit Website
IndiaNIC Infotech Limited
IndiaNIC Infotech Limited tend to lean more on function over the form as it believes in simplicity and focus. The team out here is know for identity the difference between the visually appealing versus the functional design.
Visit Website
CemtrexLabs
CemtrexLabs is a creative technology lab with teams based in NYC and Pune. With an aim to solve problems by building software related to web, mobile, T.V., wearable, VR and AR.
Innotical Solutions
Copper Mobile
BMS Innolabs Software Pvt.Ltd
Nimblechapps Ltd
OptiSol Business Solutions
Skywell Software
Great AR/VR development team
The Contenders
Accubits Technologies Inc
Invonto LLC

Invonto is an award-winning digital transformation partner helping you deliver cutting-edge digital products using emerging tech.
BAdd New Item