Best the Voice USA Battles
This list includes ALL battle round performances from season 1 to season 7 of The Voice.

1 Amanda Brown vs Trevin Hunte - Vision of Love

Season: 3
Team: Cee-Lo
Battle Info: Trevin won and Amanda got stolen by Adam
Comments: This was AMAZING and definitely deserves #1 - allstardanny

I didn't see it

I cried

Since the day I saw it, no battle has come close to this one. Well, It's a Man's Man's Man's Man's World in season 6 was close but nothing will EVER top this battle

2 Anthony Evans vs Jesse Campbell - If I Ain't Got You

Best battle on the voice, there was something fishy when christina eventually gave Jesse the boot, he was Far and Away the best singer that season

Season: 2
Team: Christina
Battle Info: Jesse won
Comments: This was a vocal masterpiece by both singers. Sadly, The Voice didn't have the steal option in this season because Anthony would of gotten stolen for sure! This battle is one you can't forget. - allstardanny

Best battle. Epic!

Amazing

3 Christina Grimmie vs Sam Bhymer - Counting Stars

Season: 6
Team: Adam
Battle Info: Christina won and this was a second battle round so no one could be stolen.
Comments: Christina had a lot of energy and charisma and Sam's voice is strange but unique. They delivered an amazing performance. - allstardanny

The best battle for sure, no other can compete with it. RIP Christina

Amazing battle

4 Biff Gore vs Sisaundra Lewis - It's A Man's Man's Man's World

Just amazing! the best I've ever seen

Season: 6
Team: Blake
Battle Info: Sisaundra won and this was a second battle round so no one could be stolen.
Comments: Both sang well but Sisaundra blew it out of the water with that last note. - allstardanny

This was hands down the greatest battle in the show's history. The power, technique and range in Sisaundra's voice was amazing and both their voices really complimented each other powerfully. It was so wonderful that it gave me serious goosebumps :D - DaNasty996

5 Jacob Poole vs Matthew Schuler - My Songs Know What You Did In The Dark (Light 'Em Up)

Season: 5
Team: Christina
Battle Info: Matthew won
Comments: This is hands down the best battle with hype and crowd participation. Also, they kept the chops, the vocals were on point! Matthew was always the one to beat. - allstardanny

The most beautiful, amazing battle ever. The energy was so intense.

6 Caroline Glaser vs Danielle Bradberry - Put Your Records On

Season: 4
Team: Blake
Battle Info: Danielle won and Adam stole Caroline
Comments: This battle was so good! Both girls displayed fantastic vocals and this battle is also one of the best between young contestants. Caroline's voice is triple s (soft, sooth and superb). - allstardanny

7 Briana Cuoco vs Jacquie Lee - House of the Rising Sun

8 DaNica Shirey vs Toia Jones - Halo

grat

9 Anthony Paul vs Caroline Pennell - As Long As You Love Me

Season: 5
Team: Cee-Lo
Battle Info: Caroline won and Anthony got stolen by Christina
Comments: This was the best interpretation battle of a song! Caroline's voice was just soft and angelic. Anthony had his moments as well. This battle was like a lullaby love song. Amazing. - allstardanny

10 Amber Nicole vs Timyra-Joi - Listen

Season: 5
Team: Christina
Battle Info: Amber won
Comments: This is the best battle between any two young contestants. Both had phenomenal vocals but Amber's vocals were just clear cut and soothing to the ear with the power and restraints of her voice. This battle had a lot of passion. - allstardanny
The Contenders
11
Will Champlin vs James Wolpert - Radioactive
His last names is "Champlin," not "Chaplain." That being said, this is one of my favorite battles ever. Both very talented artists and they made the song sound so powerful.
12
Casey Muessignman vs Terry McDermott - Carry On My Wayward Son
Season: 3
Team: Blake
Battle info: Terry won
Comments: Terry definitely deserved to win this battle. The second half of the battle was ridiculously good! One of the best battle from season 3. - allstardanny
13
Celeste Betton vs Mark Hood - Ain't No Mountain High Enough.
An outstanding battle and a real shame that Celeste didn't get stolen. I thought that they were the perfect pairing and both gave the song everything. Perfect vocal performance - DaNasty996
Played so well together, I keep listening to it again and again
Best battle in voice history mark just lights it up
Hands down the most impressive battle
14
Vicci Martinez vs Niki Dawson - Perfect
This was season 1 so many people did not know what they were watching. But this battle set the tone for every good battle ever.
Many battles were good, but this is the "Founding Fathers" of The Vouce Battles. This was the first 10/10 Battle and is so great
15
Luke Wade vs Griffin - Maybe I'm Amazed
I'm so glad this battle made the list because this has to be my favorite of all time. I've seen a lot of great battles since Season 1 but this battle is the one that has remained unforgettable to me.
My favorite performance of The Voice 7 and my favorite battle of all seasons ;D
16
Caitlin Michelle vs Melanie Martinez - Lights
What I love about these two is that vocally they have a unique sound and if you were to hear them on the radio you would know it's them. This was a magical moment and I was so happy when Caitlin got stolen. Beautiful battle - DaNasty996
Season: 3
Team: Adam
Battle Info: Melanie won and Caitlin was stolen by Cee-Lo.
Comments: This battle was a haunting version of the original which was an amazing performance! Melanie's voice is so soft and a bit raspy while Caitlin's voice is unique and projected which made this battle a great one. - allstardanny
17
D.R. King vs Jackie Foster - Sign of the Times
Season: 14
Team: Kelly
Battle Info: D.R. won the battle. All other judges buzzed to steal Jackie, with her choosing Adam
Comments: Both artists were able to show off their incredible vocal ranges, and the harmonies provided during the chorus and outro were mezmorising.
18 Madilyn Paige vs Tanner James - Everything Has Changed
19 Jonny Gray vs Shawn Smith - Refugee
20
Sarah Simmons vs Duncan Kamakana - Wanted You More
Duncan sang so well, but let Sarah shine more. Sarah showcased more and came out on top. The harmony together was the best I have ever heard.
21
Taylor Phelan vs Jordy Searcy - Breakeven
This battle was so entertaining I wish jody was saved!
22
Hannah Kirby vs. Sarah Potenza - Gimme Shelter
Season: 8
Team: Blake
Battle Info: Sarah won Hannah lost but stolen by Pharrell
Comments: Sarah is really good she deserves to win but Hannah is also good she made a breakout to the show. Love this battle.
23 Paula DeAndra vs Sisaundra Lewis - Do What U Want
24 Amber Carrington vs Sasha Allen - Try
25
Mia Z vs. Ashley Morgan - Put The Gun Down
Season: 3
Team: Pharrell
Battle Info: Mia wom but Ashley was stolen by Christina.
Comment: Mia is really good and Ashley is such a powerhouse they are both good but Mia deserves to be in Team Pharrell
26 Nic Hawk vs Grey - Domino
27 Menlik Zergabachew vs Troy Ritchie - Maneater
28
Holly Henry vs. Cilla Chan - Torn
Season: 5
Team: Blake
Battle Info: Holly won
29 Keith Semple vs. Manny Cabo - Baba O'Riley
30 Frenchie Davis vs Taralyn Ramsey - Single Ladies
31 Angela Wolff vs Javier Colon - Stand By Me
32 Avery Wilson vs Chevonne - Titanium
33 Swon Brothers vs Christian Porter - I Won't Back Down
34 Kensington Moore vs Reagan James - Team
35
Taylor John Williams vs. Amanda Lee Peers - Jolene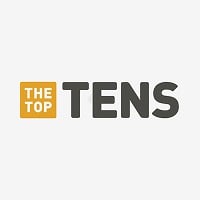 Taylor John Williams is an American singer-songwriter best known for his appearance on NBC's reality TV singing competition The Voice Season 7 and finished in the semi-finals taking fifth place.
Team: Gwen
Battle Info: Taylor won
36 Brittnee Camille vs Melissa Jimenez - Give It To Me Right
37 Holly Tucker vs Michele Raitzin - Blown Away
38 Matt McAndrew vs Ethan Butler - Yellow
39
Sugar Joans vs. Jean Kelley - Survivor
Great Battle
They are divas!
40
Ashley Morgan vs. Mia Z - Put The Gun Down
Season: 8
Team: Pharrell
Battle Info: Mia won Ashle lost but stolen by Christina
Comments: Mia killed it she is so good with a good voice hitting the high notes and Ashley is a powerhouse she is also good. Best Battle in season 8.
41 Jessie Pitts vs. Ryan Sill - I Need Your Love
42 Brittany Butler vs. Ricky Manning - On Broadway
43 Brooke Adee vs. Bay Brooks - Style
44 Deanna Johnson vs. Nicolette Mare - Love Me Like You Do
BAdd New Item