Best Warner Bros. Animated Movies
VideoGamefan5
The Top Ten
1
The Iron Giant

My favourite animated movie - iliekpiez
Aw man this is like my favorite movie of all time. Just so poignant and beautiful! - keycha1n
I love this movie, so underrated! One of my favorite movies ever! - PeeledBanana
Great Underrated Movie about Friendship - VideoGamefan5
V 1 Comment
2
The Lego Movie

This was brilliant - iliekpiez
It's crappy and boring! Period!
Funny, action packed and full of heart. It's an amazing step into a world of Pixar like animation
Honestly, this movies a work of art.
3
Happy Feet

Cute movie.
This was absolutely terrible - iliekpiez
4
Batman: Mask of the Phantasm

Batman Animated Movie Is Great, This Is A Good Batman Movie - VideoGamefan5
5
Space Jam

Sucks - iliekpiez
6
Looney Tunes: Back in Action

Sucks - iliekpiez
7
Happy Feet Two

Is it bad I liked it more than the first even though this still sucks - iliekpiez
Decent Okay Film 7.0/10 - VideoGamefan5
8
TMNT

To be honest, it's pretty good somehow.
I liked it - iliekpiez
80s cartoon is better - PeeledBanana
Decent At Best - VideoGamefan5
9
Star Wars: The Clone Wars

Decent - iliekpiez
Another Movie That Got Bad Reviews That I Find Decent 6.8/10 - VideoGamefan5
Watch the show - PeeledBanana
10
Storks

Decent - iliekpiez
It was good but I felt really bored at some parts but I still give it a 7/10 - PeeledBanana
It isn't Out Yet But I Needed To Think Of Another Warner Bros Animation Movie

UPDATE: The Movie Came Out And It Was Good - VideoGamefan5
The Contenders
11
Osmosis Jones
This movie is so surreal, even for Warner Bros. The movie's something I'd expect from MTV, but not Warner Bros. And yet... I like it. - SpaceGoofsGeekerBoy
12
The Polar Express

I liked it - iliekpiez
Great Christmas movie - PeeledBanana
This movie was my favourite christmas movie as a little kid! I can't believe it is at number 8. what a shame. It had funny parts, sad parts,cool moustaches, everything
13
Quest for Camelot

Sucks - iliekpiez
14
The Lego Batman Movie

Great - iliekpiez
Amazing movie (wrong picture) - PeeledBanana
Great indeed - VideoGamefan5
15
Batman: The Killing Joke

16
Beowulf

17
Bugs Bunny's 3rd Movie: 1001 Rabbit Tales

18
The Ant Bully

Sucks - iliekpiez
19
Lego Batman: The Movie – DC Super Heroes Unite

20
The Powerpuff Girls Movie

I really liked this movie - iliekpiez
21
Smallfoot

I thought that it was good. I'd give it a 7/10.
22
Tweety's High Flying Adventure

23
Daffy Duck's Quackbusters

24
The Looney Looney Looney Bugs Bunny Movie

25
The Bugs Bunny/Roadrunner Movie

26
Bugs Bunny: Superstar

27
Tom and Jerry Meet Sherlock Holmes

28
Tom and Jerry: The Movie

29
Scooby Doo 2: Monsters Unleashed

30
Looney Tunes: Rabbit Run

31
Tom and Jerry: A Nutcracker Tale

32
Tom and Jerry: Blast Off to Mars

33
Tom and Jerry: The Magic Ring

34
Tom and Jerry: Spy Quest

35
Tom and Jerry: The Lost Dragon

36
Tom and Jerry: Robin Hood and His Merry Mouse

37
Tom and Jerry: The Fast and the Furry

38
Bugs Bunny's Birthday Blowout

39
Tom and Jerry: Willy Wonka and the Chocolate Factory

40
Tom and Jerry and the Wizard of Oz

41 The Looney Tunes Hall of Fame
42
Scooby-Doo

43 Bah, Humduck! A Looney Tunes Christmas
44
Teen Titans Go! To the Movies

45
Teen Titans: Trouble in Tokyo

46
Superman vs the Elite

47 Scooby-Doo and the Alien Invaders
48
Superman vs the Flash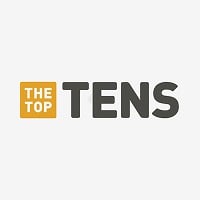 49
Scooby-Doo! and the Witch's Ghost

50
Superman vs Hulk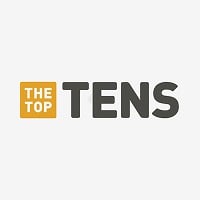 PSearch List
Related Lists

Top 10 Best Theatrical Warner Bros. Animated Movies

Best Warner Bros. Animated Movie Characters

Best Warner Bros. Lego Movies

Best Movies From Warner Bros.
List Stats
51 listings
2 years, 320 days old

Top Remixes

1. The Iron Giant
2. The Lego Movie
3. Happy Feet
VideoGamefan5
Error Reporting
See a factual error in these listings? Report it
here
.