Top Ten Warrior Cat Heartthrobs
The Contenders: Page 2
21
Littlecloud
Yeah he is really cute, for a shadow clan cat
I ship him with Brambleclaw
V 1 Comment
22
Berrynose
I don't like him. He is always saying he's better than everybody else. He gets more than he deserves.
V 4 Comments
23
Whitestorm
I really REALLY like Whitestorm and he is MINE! I think he is brave loyal and strong which makes someone so perfect
Back off she-cats this one is mine. I love you Whitestorm!
HOW is Whitestorm not in the top 10?
V 4 Comments
24
Bumblestripe
Bumblestripe is a sweet caring young cat, and deserves WAY more than Dovewing. I personally think it was really mean when she played with his feelings
He is so sweet but I want a cat who is nice and who can rip a badger to shreds
Bumblestripe is my favorite character he's awesome and patient
Bumblestripe is way too clingy.
V 5 Comments
25
Barley/Ravenpaw
I L-O-V-E Ravenpaw! He is the BEST cat EVER. I'm sad that he left the clans but also happy. If he stayed he would've been murdered. But when he left he would hardly eveer see His BEST friend Firestar and Graystripe
V 2 Comments
26
Cloudtail
Um... He's cute I guess but he's always gotten on my nerves. I don't like how he argued with Firestar over every little thing and didn't try to learn the warrior code at all. It took being kidnapped by the people who fed him for Cloudtail to think, "Oh, maybe they did make up the warrior code for a reason! " NO, Cloudtail, the warrior code was created just to torture you. Okay, it was good when he helped Brightheart and all but he really wasn't a very good mate. I hate how in Twilight he basically ignored his mate and daughter and spent all his time with Daisy. I don't blame Daisy for that. It gets on my nerves when people act like Daisy bullied Brightheart and tried to break apart CloudXBright. Can I remind you that she apologized to Daisy and helped her understand that Cloudtail still loved her? If it wasn't for that, I'm sure they would've broken up because Cloudtail was too dense to understand that if he spent all his time with another she-cat Brightheart might get jealous! This ...more
-Hisses- I swear to god if you touch one hair on his precious pelt you will be running on one leg. Do you hear me!
GO CLOUDTAIL! He's mine! When he was an apprentice he caught a huge bird and he is so good at fighting! He is rlly loyal and he deserves to be in StarClan even if he doesn't believe. He bravely fought dead cats which is really scary for him, and he loved Brightheart through and through. GO CLOUDTAIL! - Bingbong
V 1 Comment
27
Nightstar
I really think if Nightstar got nine lives ShadowClan would be a lot better than it is now.
He's a sweet, noble, handsome tom it's not fair that he got ashma (or whatever made him cough his whole life) that made him retire early. At least he got to be leader, he really deserved it. If he had been alive longer, ShadowClan would've been way better and there would be Cinderstar instead of that piece of fox-dung Blackstar as leader after him. WHY DIDN'T STARCLAN GIVE HIM NINE LIVES?! Stupid Brokenstar, stupid sickness that killed my Nightstar.
28
Foxleap
Go Foxleap! Just Google him and go on warriors wiki! He is so cute!
Love this dude, he is sos crazy, sweet and funny.
29
Hawkfrost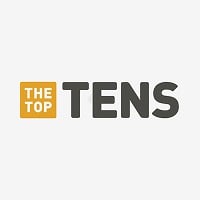 It's was odd reading about him. It felt there was so much more to him then we'll ever see.
Come on, he should be higher than this! Like even Snowkit and Swiftpaw are higher than him! A dark tabby with icy blue eyes and a snowy white underbelly who's very manipulative and badass? That's a heartthrob right there.
63!? Hawkfrost is epic! Some very minor cats are higher and should be higher! -. -
Why is Hawkfrost so low?! He was the only cat along with Firestar who was considered "handsome" if he wasn't evil, I would wanna mate with him.. - Turtlesplash
V 5 Comments
30
Swiftpaw
I really think swiftpaw deserves to be on this list for many reasons.
1. He never wanted to die. He wanted to find out who was taking the prey, and kill them with his LOVE brightpaw.
2. In the Erin hunter wiki it states that swiftpaw took brightpaw with him to the dogs so they could die together. He knew that he would die, so the fact that he wanted to die breaks my little swift heart.
3. If you paid close attention in the books, you would see plain out that swiftpaw always hated cloudtail.
4. HE IS JUST PLAIN OUT AWESOME! I LOVES CHU SWIFTY!
You r so right! He should have lived! Poor swiftpaw. STUPID TIGERSTAR! STUPID DOGS!
V 2 Comments
31
Birchfall
I think Birchfall is cute, I really like his name
32
Hollyleaf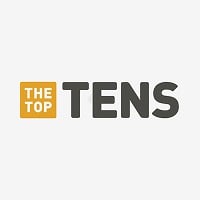 Hollyleaf was one of the rare, strictly loyal cats of ThunderClan . She cherished the warrior code as a kit and came back to her clan in a time of need to fight-- even though she was cast out .
She is so hot and fierce. I would love to be her mate. SO BACK OFF!
Not so fast shes mine

-PugLord2013
No... - Leaftail
To be honest if you go on her wiki it says that she would be mates with fallenleaves... But any way if I were a top I would probley be her sooo HATERS GONNA GONNA HAT I don't GIVE A CRAP!
~HummingSong loyal deputy of GrassClan~
33
Jumpwhisker
Yes Jumpwhisker is so cute!
Jumpwhisker is my bae
I feel like that Jumpwhisker from the new WCF put this
Who? - IcetailofWishClan
V 2 Comments
34
Thornclaw
Why not? He's awesome.
Thornclaw... Is just SO. FRIGGING. HAWT! Why does he not have a mate?!?! He's so hot.
I love Thornclaw. Bossom x Thorn would be a great couple, in my opinion.
I can't believe that Thornclaw hasn't got a mate, he is such a great cat!
V 1 Comment
35
Spottedleaf
I'm telling on mapleshade ok so she will get a time out and fade away fast a quick and because we tortured her too much :3
Why Mapleshade? Why? Die, you deserve it
Mapleshade is a complete dummy
She is so HOT AND SEXY! I want her! (If I were a male) I WANTED TO SEE WHAT HER AND FORESTARS KITTENS WOULD LOOK LIKE! WA! Lol, sorry.
V 2 Comments
36
Clear Sky
I really like Clear Sky for some reason. At first I hated him, but after I read his point of view in the First Battle, I realized he wasn't evil, he just was trying to hard to protect his group of cats and sometimes made the wrong desisions. And the poor cat's been through a lot-his first mate was killed by an eagle while expecting his kits, then, a while later, his second mate was killed by a collapsing building along with three of his newborn kits! I also think he's really cute. I love his eyes
I really think he's handsome. I know he did something wrong at the first three books, but he apologised. I love developing characters. Besides, light gray fur with ice blue eyes...it's the perfect match! He really loves his mates, however his mates died...that's just sad. - Sumwantin
37
Rainwhisker
THis cat is so awesome Rainwhisker 4 ever
V 2 Comments
38
Onestar
He is kinda cute.
39
Leafpool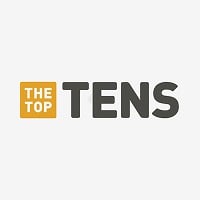 Leafpool is a character in the Warrior Cats series. She's the daughter of Firestar and Sandstorm, sister of Squirrelflight, mate of Crowfeather, and mother of Jayfeather, Lionblaze, and Hollyleaf
I love leafpool! Whoever made this list should have put her first.
LEAFPOOL RULES! SHE SHOULD TOTALLY BE FIRST IN THE LIST! SHES SO SWEET AND KIND AND SHE WOULD DO WHATEVER IT TAKES TO HELP HER CLAN! NOT HER FAULT SOME STUPID CAT SAID NO LOVE BETWEEN CLANS! GO LEAFPOOL! XP! TO LOOK AT MY OTHER COMMENTS! GO TO WHATEVER IS RELATED TO LEAFPOOL AND you WILL FIND A COMENT WITH ALL CAPS! That's WILL BE MINE!
B T W NO OFFENSE ALL STUPID CAT LOVERS!
OKAY WHO MADE IT SO LEAFPOOL IS NUMBER 31!?!?!? SHE DESERVES A HIGHER NUMBER LIKE 1! Leafppol is just like me we both have a broken heart. Don't worry girl! I'm with you!
40
Badgerpaw
He is pretty cute.
Wahh I love you badgerpaw
HE didn't DESERVE TO DIE! I LOVE YOU!
Go Badgerfang! The hottest kit out there! So sweet and naïve. He's so CUTE!
V 1 Comment
PSearch List
Recommended Lists
Related Lists

Top Ten Saddest Warrior Cat Deaths
Best Warrior Cat Couples

Top Ten Warrior Cat Villains 
Top Ten Fanfiction Warrior Cat Names
List Stats
400 votes
86 listings
5 years, 292 days old

Top Remixes (5)

1. Jayfeather
2. Raggedstar
3. Oakheart
JayBear

1. Lionblaze
2. Tigerheart
3. Jayfeather
Shimmerwing

1. Scourge
2. Snowkit
3. Tigerheart
WolfstarXScourge
View All 5
Posts
Error Reporting
See a factual error in these listings? Report it
here
.