Top Ten Warrior Cats Names That Do Not Exist
Silverfeather
The Contenders: Page 40
781
Lightningspark
I like this name I could be a golden tom/she-cat and can run really fast if this cat ran past you it would look like lighting flushing pasted you.
Cool name! I think of a white/golden tabby tom, probably very fast
Good name for a golden fast tabby tom
783
Feathersplash
Blue-grey she-cat with blue eyes, a long, plumy tail and a splash of white on her chest.
Sounds a bit like Feathertail, good name
784
Dawnheart
Sounds like a pretty creamy white she cat with white patches who's a med in wind clan and has a mate from thunderclan. Is shy, quick and stealthy.
785
Mintflower
Pretty golden she-cat with white paws and tail tip. Her nose is very pink. - Embershine
Pale grey queen with (surprise, surprise) green eyes.
Bright white queen with minty green eyes.-Silversky
Ooo... I have a mintrose
786
Lionblaze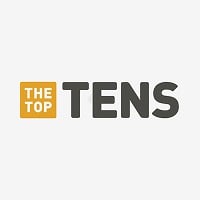 Lionblaze is a character in the Warrior Cats series . He is part of The Three, along with Jayfeather and Dovewing, and has the power of being undefeated in battle . However, the power if removed from him after the Clans are saved from the Dark Forest .
I agree lion blaze is in the 3rd and 4th series
Someone must have done this just to spite people like me
HOW DO YOU NOT KNOW LIONBLAZE IS A REAL CAT
he's ONE OF THE THREE!
I LIKE THIS NAME I IMAGINE A GOLDEN TABBY TOM WITH AMBER EYES, KIT TO LEAFPOOL AND CROWFEATHER (SPOILER) AND SIBLING TO JAY AND HOLLY. HE IS SHOCKEDZ WHEN HE SEEZ that LEAF AND CROW AR HIZ PARENTZ AND NOTZ SQUIRREL AND BRAMBLE. #UNDERRATED hahaahahaahah just kidding
787
Starkit
Starkit was a creamy grey with a black tail and ears. She meowed just before Wildheart, her father and later a dark forest cat, Took her onto a Twolegs road. A monster came and took her to starclan. She was always remembered as a forever Starkit.
No she is purple and Gaystrip and Firtart want to be mates with her and is the most powerful cat that ever lived
NO NO NO NO NO NO NO WHOEVER MADE THIS, IK U JUST WANTED A GOOD NAME, BUT YOU can't USE "STAR" AS A PREFIX! WHAT IF THEY BECOME LEADER?!?!?! sorry I'm just out BUT seriously

if you name your kit Starkit, you are not a true warriors fan
788
Applebloom
This name is already taken from Strawberry Shortcake...LOL
This is a my little pony name
I hate my Little pony!
LOL
V 5 Comments
789
Featherspirit
It sounds like a cat who spends their nights on a peak gazing at the stars wondering about everything - 1000unicorns
AWESOME! like Feathertail but NOT as good Clearstar
It sounds like a cat who is delecite
My soul is made from feathers~
V 3 Comments
790
Ecomist
I think it was a typo, don't be so harsh.
V 2 Comments
791
Appledawn
Beautiful light ginger she cat with lovely hazel eyes.
I know he was a real cat, but I made him and sort of OC. He is Brackenfoot ( sorry again, I was young when I made this family) and Russetcloud/star's brother. Mates Dappleleaf
I love the suffix -dawn, and its sad that the Erins barely use it. that's why I love the name Poppydawn I think she was from Bluestar's Prophecy... - Fuzzyhead of RiverClan
V 2 Comments
792
Silvershadow
A silver tabby tom, lithe, muscular, courageous...a great mentor. Would make a good deputy. At times, can be boastful, ignorant, and stubborn. Has abilities similar to those of ShadowClan cats.
793
Paintedheart
I LOVE this name. She would be a white she cat with a black and white dappled coat with a dark and ginger tortoiseshell and white tipped tail. She has deep blue eyes. Daughter of Firestar, I hope! She is confident and beautiful, has the temperment of Sandstorm but the heart of Firestar!
AWW I WISH PAINT could be used in Warriors names! >.< - GoldenfrostOfShiningClan
794
Darkensoul
I like these types of warrior cats names, Names that make it look like the cat has a dark and mysterious personality.
I like this one, I used this as a name for something!
Her sisters are named Evil-that-kills-cat
I see this cat as being in the dark forest
V 7 Comments
795
Rainfall
I love it. Makes me think of a dark gray tom with black spots
Grey tabby tom with darker spots and green eyes
A young warrior who seems to kinda brings rain
A young warrior that loves the rain.
V 2 Comments
796
Heavenheart
Cats don't know what heaven is :/ Heaven is star clan in warriors...
I don't think cats know about heaven - 1000unicorns
You could change it to Havenheart maybe?
Weird :(
V 6 Comments
797 Littlesplash
798
Shallowcreek
I seriously doubt that any queen would name her kit Shallowkit. I like the creek part, though.
V 1 Comment
799 Gentlestep
800 Hazelflower
PSearch List
Recommended Lists
Related Lists
Top 10 Best Warrior Cats Tribe Names That Should Exist
Funniest Kit Names that Don't Exist from Warrior Cats
Top 10 Warrior Cat Apprentice Names That Don't Exist
Top Ten Non-Existing Warrior Cats Tom Names
List Stats
9,000 votes
3,608 listings
4 years, 198 days old

Top Remixes (57)

1. Tristar
2. Firebutt
3. Slitherstar
tiger5072
1. Creamfrost
2. Sandfeather
3. Softfeather
Silverlily
1. Blackstream
2. Shadowblaze
3. Echolight
Shimmerflame
View All 57
Posts
Error Reporting
See a factual error in these listings? Report it
here
.