Top 10 Warrior Cats With the Saddest Disabilities
SpiritStar
The Top Ten
1
BriarLight
That must always hurt her so much. It must be so sad to always be in such agony and discomfort. Poor poor kitty.
A tree fell on her, during her apprenticeship, and she lost use of HER TWO BACK LEGS! That is so sad!
Briarlight did what she could to save Longtail. She's also learned well with those back legs.
Yes!
V 11 Comments
2
Cinderpelt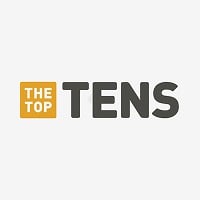 A medicine cat from the book series Warriors by Erin Hunter. She heals other cats in her Clan, ThunderClan, and is reincarnated into Cinderheart.
I'm not sure how much she actually loved her mentor it doesent sound right but I know she felt something for him (probably an epic friendship like we see in the books) also she was good as a medicine cat and firestar was better off with sandstorm, she befriended that grumpy (but cool) yellowfang. Also she died and got magically revived to be a warrior as cinderheart (I thought she liked jayfeather more but whatevs he's already got half moon) and got to be with his grandson so it wasn't that bad after all was it?
Never got to be with her true love and her dreams and fate were shattered because of one simple accident. She never had any joy except at the beginning of her life and was never meant to be a medicine cat.
( leg got crushed by monster ) - SpiritStar
Cinderpelt is awesome!
3
BrightHeart
I would not have survived that dark time if it wasn't for Cloudtail. He gave me another destiny, and I knew that no matter what I looked like, I would be all right. As long as Cloudtail loved me, I was no longer Lostface, but Brightheart. -Brightheart in Secrets of the Clans, page 14
No, honestly, everyone loved her after. It's not sad, it was a plus.
( lost her face to dog ) - SpiritStar
She she be two. Right behind Briarlight.
V 1 Comment
4
Crookedstar
He is so underrated!
( broke his jaw ) - SpiritStar
5
Half-Tail
( lost his tail to badger ) - SpiritStar
6
Snowkit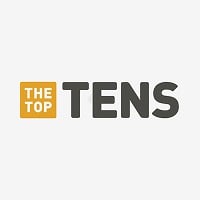 Some of the saddest things involve kits... WHY? - SpiritStar
He was deaf AND got carried away by an eagle. - RiverClanRocks
This made me cry.
*RiverClanRocks Snowkit was carried away by a hawk, not an eagle.



But yes! the death of snowkit
I had tears on my blankets
V 1 Comment
7
DeadFoot
(His foot is so cute dou ) - SpiritStar
8
Jayfeather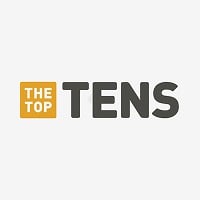 Jayfeather is a character in the Warrior Cats series. He is part of The Three, along with Lionblaze and Dovewing, and has the power to read other cats' minds and walk into other cats dreams. He is blind.
Jayfeather may be blind but he is good at healing but it is sad he may not knew what hollyleaf nor lionblaze look like
Not really, he had powers instead so eh
9
Hollyleaf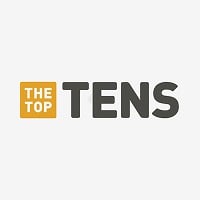 Hollyleaf was one of the rare, strictly loyal cats of ThunderClan. She cherished the warrior code as a kit and came back to her clan in a time of need to fight-- even though she was cast out for killing Ashfur.
Here is what happened: tunnels caved in on hollyleaf. She was knocked unconscious. When she woke up she was buried alive, and when she tried to walk, pain shot though her leg. She realised that she was severely injured. That's her injury.
Wow yes. She had a very bad injury. Good luck fallen leaves helped her. But otherwise that injury would become permanent. It sort of did.
It was sad. So damn sad. She is lucky her leg wasn't crippled for life.
Ow
V 10 Comments
10
Longtail
Honestly it's so sad!
( blinded by Rabbit ) - SpiritStar
The Contenders
11
Berrystorm
Oh you got to the ten! My girl! My anti-sue baby girl is doing great!
Broken spine, broken paw, ripped ear. Yup.
Who the heck is Berrystorm?
The hell is Berrystorm?
V 3 Comments
12
One-Eye
Her eye was clawed out by a badger
( Half blind ) - SpiritStar
13
Firestar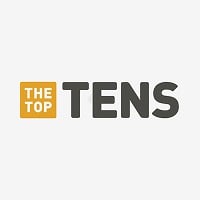 Firestar is a character in the Warrior Cats series. He's the leader of ThunderClan after Bluestar. He's mates with Sandstorm and has 2 kits: Squirrelflight and Leafpool. He was formerly a kittypet
Very much. Stupid hawkfrost.
Yeah, an underrated injury
His neck was almost broken in a fox trap by borkfrost.
Damn. Yeah.
14
Jagged Peak
Fell out of a tree and broke his leg. His own brother kicked him out of his group because of this and had to go live with his other brother who was actually kind to poor Jagged Peak ( *glares at Skystar ). He was so miserable until he met Holly and when she got the illness that only the blazing star could cure he was so sad. Now he is the father of Storm Pelt, Eagle Feather and Dew Nose and is very happy living in WindClan with them.
15
Swiftstrike
She didn't break her legs she fractured them. Plus she died from it anyway. (I cried don't judge)
She fractured her pelvis when she was two moons old.
Broke her legs. I think... Not her pelvis.
16 Mistyfeather
17
Brokenstar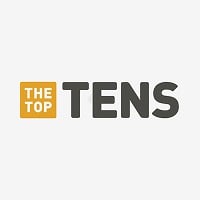 He blind he need that but it is still sad
18
Berrynose
He was like Halftail and lost his tail.
19
Wildfur
He was said to be paralyzed like Briarlight.
20
Fluttering Bird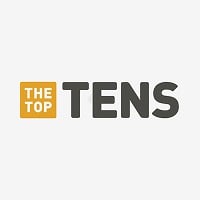 Fluttering Bird is a tiny brown she cat with sleek fur and yellow eyes. Her mother is Quiet Rain and her father is an unnamed cat. She died of starvation as a kit and is now in Starclan.
She died from starvation! And she was only a kit!
21
Gray Wing
His Asthma actually KILLED him
22
Squirrelflight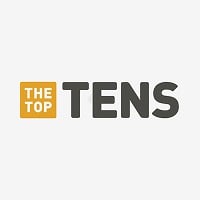 Her stomach was cut open in one of the books. She almost died. It wasn't that bad, but it still deserves to be on this list. Probably the mildest injury on the list though.
She almost died people I love her she is my favorite warrior 😂😃🌈🐆💦
23
Stargleam
This one's fanmade, I'm callin' it. If it's not... The prefix star isn't allowed since there is a chance they will become a leader and become Starstar... Of ClanClan. Lol -Cloverkit of Darkclan
24
Finpaw
Lost half of his tail from a falling tree
25 Grayleaf
26
Ivypool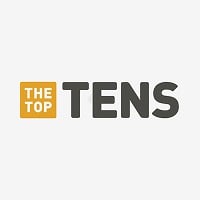 27
Twigbranch
It should really be on the injury list, not the disabilities, but whatever. She got hit by a car... Sad... Very... Sad... SHE IS AWESOME AND I HATE CARS!
28 Moondust
29
Frecklewish
In Mapleshade's Vengeance, Frecklewish was one of the three cats Mapleshade had to kill to avenge her kits. Mapleshade lured Frecklewish in an adder's house, and Frecklewish stepped on an adder and it bit her eyes. Mapleshade walked off, not knowing if she would be dead but knowing for sure that she would at least be blind.
30 Mousetail
31 Snowfur
BAdd New Item
Related Lists

Top 10 Musicians with Disabilities

Best Musicians Who Overcame Disabilities
Most Extraordinary People With Disabilities
Top Ten Reasons Why Developmental Classrooms Are Safe for Students for Mental Disabilities
List Stats
100 votes
31 listings
2 years, 295 days old

Top Remixes
1. BriarLight
2. Cinderpelt
3. BrightHeart
SpiritStar
Error Reporting
See a factual error in these listings? Report it
here
.