Top Ten Warrior Cats That Would Make a Great Couple and Kits
The Top Ten
1
Cinderpelt and Firestar
Sorry FirexCinder fans but I don't really like this couple. Reasons why.
1.FirexSand
2.SandxFire
3.FIREXSAND FOREVER!
2
Ashfur and Whitewing
NO! I love Whitewing. She. Belongs. With. BIRCH FALL!
I can't see this blossom into a good relationship at all!
Whitewing would Ashfur make happy.
I like this ship!
3
Thistleclaw and Bluestar
Good idea! Let's just put the cats who despise each other together! Problem solved!
YA!
4
Leapordstar and Tigerstar
Leopard star will do anything to protect her clan here comes the spoiler a cat says wait for it... or tiger star
It was stated (by the authors, and the Ultimate Guide) that Leopardstar has hoped Tigerstar would invite her to be his mate. And, if Tigerstar shaped up a little, maybe it might've happened.
5
Brambleclaw and Leafpool
I wished that brambleclaw would be with her but h event with squirrelflight. And leafpool went with Crowfeather.
Cries.
Kinda fuuny to imagine this Pairing :D but I personally think that Leafpool would go more linke with some one like Rainwhisker.
6
Squirrelflight and Stormfur
Stormfur actually had a little crush on Squirrelflight when they were on the journey to the sun-drown-place, he realized that Brambleclaw was the one for her and backed off
I LOVE the idea of this couple! This would make sense because they are FIrestar's and Graystripe's kits and then there kin would be related! They would become brother-in-laws or something. I always loved how Stormfur had the same love for her as Brambleclaw, but he knew it wouldn't work out. SquirrelflightxStormfur!
While reading Moonrise I was so hoping that they would End up together and Brambleclaw with Sorreltail but no
I think this is the only one here that isn't stupid because barley and ravenpaw are both boys
7
Feathertail and Crowpaw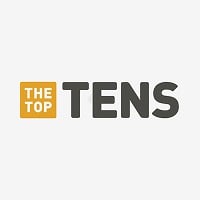 Yep.
Feathertail was right for Crowfeather.
Not nightcloud or leafpoop
This is so sad they should have had a really happy fairytale together if feather tail hadnt died - froststar
Their kits would have been adorable! Crowfeather's heart truly belonged to Feathertail. Not Leafpool. Not Nightcloud. But Feathertail! This is the BEST SHIP EVER!
Pour Feathertail... - Gingerbobo
8
Firestar and Bluestar
I actually shipped this a while back.
...? She could have been his grandmother.
Pedo Cat cough cough
9 Graystripe and Sandstorm
10
Ravenpaw and Barley
Isn't Barley a boy? If he is they can't make kits
Wait! This wouldn't make sense at all! Aren't they both boys? I'm confused.
gay? ;-; - Astralium
ACTUALLY it said on some website that Ravenpaw, Barely, Tallstar, and What's-His-Name are actually gay. So HA! Legitamite ship!
The Newcomers
? Lionblaze and Dovewing
The Contenders
11
Swiftpaw and Brightheart
I was always hoping these two would be mates.
Poor Swiftpaw - SilverstarofIceclan
Swiftpaw, I love him, so sad when he died... - Gingerbobo
Better than Cloudtail X Brightheart.
12
Briarlight and Jayfeather
Sorry to burst your bubble but this is incest, Briarlight is one of jayfeathers AUNTS making him her nephew
BUt BRiArliGht can't HaVE kiTS. - SilverstarofIceclan
Okay I really do ship briarlight and Jayfeather
Most. Adorable. Ship. Ever.
13 Sorreltail and Cloudtail
14
Brambleclaw and Sorreltail
I don,t like squirrelflight cause she makes brambleclaw feel weak
I was hoping it. When I read Firestars Quest, Midnight and Moonrise...
15
Firestar and Spottedleaf
I love Spottedleaf but she is old enough to be his mother, it's like your 70 year old Grandma dating a cute high school senior, to me that just sounds WRONG, and she's a medicine cat so yeah. - Swiftdawn
But still, Brambleclaw was already a Warrior when Squirrelflight was born, and they had kits(not Jayfeather, Lionblaze, and Hollyleaf, I mean their other kits), and Spottedleaf was pretty new when Firestar came as Firepaw... not that diff...
You guys are forgetting something...
16
Jayfeather and Half Moon
Best ship evah. Jaypaw, that time, actually liked Half Moon in long shadows and Half Moon likes him as Jay's Wing T-T why did Rock take Jaypaw away from her...
Yep, Love this one
... why has't anyone written this down yet?
17
Cinderpelt and Littlecloud
Ship it - Likera
18 Hollyleaf and Fallen Leaves
19
Gray Wing and Storm
They are the best ever! Too bad Clear Sky had to be a butt and have kits with her... I hate Clear Sky, he is the worst, selfish cat ever - gymnastsofa
THIS IS DEFINITELY BETTER THAN CLEAR SKY AND STORM. POOR STORM, FALLING IN LOVE WITH A CAT SHE didn't KNOW WAS THE WORST CAT EVER. WHY LIVE IN A GARAGE, LIVE WITH GRAY WING! STUPID CLEAR SKY - gymnastsofa
20
Mousefur and Longtail
Best ship! - Likera
21
Crookedstar and Brambleberry
I somehow ship it so much.
(I'm the person who put this here)
This is my non-canon OTP
22
Ashfur and Spottedleaf
Spotted leaf died before Ash fur was born.
23 Rainwhisker and Leafpool
24
Sandstorm and Scourge
No... just no. - Astralium
Wait...What's with this? Imagine that! 🐲 vs 🐱.
25
Dovewing and Tigerheart
But they r couples - SilverstarofIceclan
26 Bluestar and Thrushpelt
27 Moth Flight and Spotted Fur
28 Brambleclaw and Jessy
29
Sunstar and Moonflower
Sun and Moon
BAdd New Item