Top 10 Washington Redskins All Time Draft Busts
htoutlaws2012
The Washington Redskins are no stranger to draft struggles themselves, dealing with poor front office decisions for many seasons in the Dan Snyder era. We count down the 10 worst draft picks the Skins ever made.
The Top Ten
1
Cal Rossi
''How do you do worse than drafting one of the worst quarterbacks in the league with the third overall pick instead of one of several superstars? You draft a player that isn't even eligible to be drafted. When the Redskins chose Rossi in 1946, they failed to realize that he was still a college junior, making him ineligible for selection in the 1946 draft, and effectively throwing away their first round pick. So how did the Skins rectify their mistake in next year's first round? They drafted Rossi again.'' Way back when they couldn't accept junior being drafted. The dynamic changed overtime, but it was tragic when it happened almost like when the Vikings missed their pick. - htoutlaws2012
2
Ernie Davis
''Redskins owner George Marshall reluctantly allowed head coach Bill McPeak to pick Davis with the number one overall pick in 1962. Davis refused to play for Marshall, a notorious racist, and asked for a trade. No matter what, Davis never would have played in Washington, but the circumstances under which his career was cut short were out of anyone's control. That said, the Skins probably should have done their homework before picking a star athlete who had no intention of ever playing for their team.'' The sad part about this forgotten bust is he died not too long after he got traded to the Browns messed up as it is given. - htoutlaws2012
3
Heath Shuler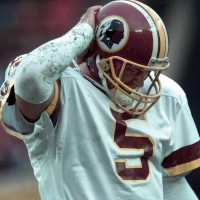 ''Shuler was, to put it bluntly, terrible. It's always a bad sign when the top-five pick gets benched in favor of a seventh round pick in their rookie seasons, which happened to Shuler and backup Gus Frerotte. Shuler completed fewer than half his attempts over the course of his NFL career, and threw 14 interceptions compared to just two touchdowns in his final season.'' Just a straight up terrible quarterback that makes Mark Rypien great in comparison. - htoutlaws2012
4
Ray McDonald
''The 6-4, 248-pound All-America fullback out of Idaho could run 100 yards in 9.9 seconds and was compared to Jim Brown. But McDonald lasted only two years in the NFL (52 carries, 224 yards), was arrested in D.C. for having sex (with a man) in public, and died of AIDS at age 48.'' Yikes that got some really bad public outcry back in the 60's. - htoutlaws2012
5
Charlie Gogolak
''Do not draft a kicker with a top-ten pick. I don't care how good the kicker is, do not draft a kicker with a top-ten pick. Draft strategies in 1966 must have been way different than today, given the 50 years' difference, but that does not mean you should have ever drafted a kicker with a top-ten pick. Making matters worse, Gogolak wasn't very good, presumably being drafted only on the success of his older brother Paul, the NFL's first soccer-style placekicker. The younger Gogolak made only slightly over half of his field goal attempts during his six-year career. 1966 was a pretty weak draft, but the Redskins should have still taken any other player, because he would have had more impact than a below-average kicker.'' This pick is up there next to the Saints taking a Punter years later. - htoutlaws2012
6
Robert Griffin III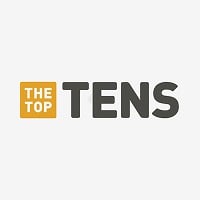 Robert Lee Griffin III, nicknamed RG3, is an American football quarterback for the Baltimore Ravens of the National Football League.
Now look he had that great rookie year and all, but so did Bradford. Why I'm I comparing Sam Bradford exactly? Well as you can see from the very accurate picture RGIII is literally damaged goods since ripping his own ACL against Seattle he hasn't been the same player since meanwhile Andrew Luck when he was one of the best young QB's in today's game was as close to tasting a super bowl as he'll ever get meanwhile RGIII is a backup quarterback for Baltimore Ravens. They better hope Lamar Jackson can electrify the fans of Baltimore as they are slowly turning on Joe Flacco. - htoutlaws2012
7
Desmond Howard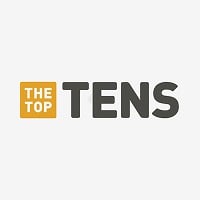 Desmond Kevin Howard is a former National Football League player. Howard was known mostly as a return specialist but also played wide receiver.
''Howard was eventually a good football player, one of the best at his position at his peak, but only as a returner on special teams. In his best season (spent in Green Bay), he scored only three touchdowns. The Redskins tried him as a wideout only in his third season in the league, but that experiment didn't last long, and he resumed returning kicks full time the next season. Even if you're looking for a weapon to score touchdowns, the limited impact of a return specialist isn't what you want with a top-five pick.'' Desmon Howard is easily one of the five greatest Wolverines ever, and to see that his NFL career he was basically a kick return specialist kinda feels weird. He had a short stint in Washington didn't work out there, and he bounced from a lot of different teams, but he wasn't that terrible, but yet teams used him for a reason which is what counts, but then there is just plain delusional choices which are the likes of Sam Bradford, but I digress. - htoutlaws2012
8
Don Allard
''While Allard didn't have any impact for the Redskins (he played his pro ball in the CFL rather than signing in Washington), this pick is mitigated somewhat by the fact that the Skins drafted the draft's best quarterback, Joe Kapp, in the 18th round. Still, with players like Hall of Famer Dick LeBeau still on the board, it's hard not to feel like mistakes were made.'' - htoutlaws2012
9
Ralph Guglielmi
''Guglielmi was thought of as the Redskins' next franchise quarterback. Instead, he was terrible his rookie year in 1955, didn't play for the next two seasons, and came back to be slightly less terrible in 1958. In 1960, he finally put it all together and had a decent year as quarterback, salvaging his career.'' As you have already guessed yes Washignton has a very unfortunate history of taking quarterbacks who don't pan out long term it goes way back to not just the 50's, but more than that its amazing to me hoe long the franchise has been bit hard at that position. - htoutlaws2012
10
Patrick Ramsey
''Ramsey wasn't ever good as an NFL quarterback, no. But the team desperately needed a quarterback prospect going into the 2002 season, with their only roster QBs being Danny Wuerffel. Ramsey ended up not being a solution, but there weren't any great options at quarterback below him at the draft. Ramsey wasn't a good pick, but given the desperate need at the position and the lack of available talent, he wasn't that bad.'' He pretty much played role of backup for a long time since being drafted by the skins. - htoutlaws2012
BAdd New Item
Related Lists

Top Ten Washington Redskins Players of the 2015-2016 Season

Greatest Washington Redskins Quarterbacks of All Time

Best Washington Redskins Players of 2016

Top Ten Washington Redskins Players of the 2016-2017 Season
List Stats
10 listings
1 year, 196 days old

Top Remixes
1. Cal Rossi
2. Ernie Davis
3. Heath Shuler
htoutlaws2012
Error Reporting
See a factual error in these listings? Report it
here
.