Top 10 Healthcare App Development Companies
In the healthcare industry, mobile app development is becoming increasingly important. As medical technologies and treatments become more sophisticated, so too do the needs of medical providers to keep up with these advances. This has led to a rise in the need for experienced mobile app developers who specialize in creating applications that can be used by healthcare professionals. The best companies for this type of work are those that understand the specific needs of the healthcare industry, and have a track record of successfully creating apps that meet those needs. Such companies should have extensive experience developing mobile apps for a variety of different platforms, including iOS and Android. They should also be knowledgeable about emerging trends in healthcare mobile app development, such as the use of artificial intelligence (AI) and machine learning (ML) technologies. A good healthcare mobile app development company should also be able to provide custom solutions tailored to the particular requirements of each client. Finally, they should be willing to work closely with clients throughout all stages of the development process.

The Top Ten

1 Windzoon Technologies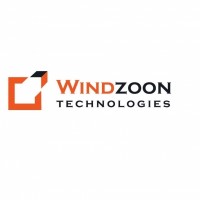 Windzoon Technologies is a premium brand in Web Designing, Web Development & Digital Marketing. They are based in India & the USA and provide digital services globally. Their services are mainly focused on Web and Mobile Application Development, Graphics design, SEO, SMO, Digital Marketing, Outsourcing, etc. Their highly experienced team has been operating in the digital arena for more than 8 years.
Had a great work done by Windzoon. We have a smooth functioning healthcare app that has made easy to keep a check on appointment.
Windzoon provides a well developed website for any purpose whether a healthcare, govt, service or be it banking. You can completely rely on their experts as they have a team of versatile developers who can solve any issue and integrate even complex features.
They provided me with a highly smooth functioning medical app that has all the featured developed as required. Windzoon has done great work on my project.
Visit Website
2
BrainMobi
Bestowed with a team of 60+ mobility experts, has proficient and top experts who are adept in developing custom and tailor-made mobile solutions for iOS, Android, Wearables, Beacons & AR/VR etc.
3
PixelCrayons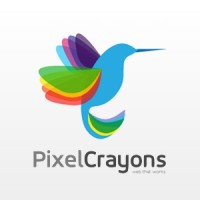 PixelCrayons is a web, software, and mobile application development company. With over 15+ years of experience in all types of IT services already under its belt, android app development services are one of its key USPs today. The Android development team at PixelCrayons holds an average experience of over 4+ years. It has served 6800+ clients across 38+ countries with a 97% client retention rate.
An award winning IT consulting and services firm offering end-to-end web / mobile application development services to enterprises, SME's, digital agencies and startups. Their custom mobile app development agency has helped our customers launch, manage and maintain their custom mobile apps.
4
Expert App Devs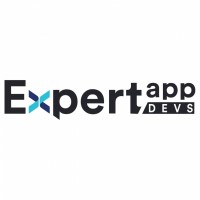 Expert App Devs are one of the top-tier Healthcare Mobile App Development Companies that offer exceptional services to help you reach your goals. With their cutting-edge technology and innovative solutions, they are the perfect choice for creating a robust and reliable app to meet your needs. Their experienced team is dedicated to providing high-quality mobile app development services that will help you succeed in the healthcare industry.
5
Softweb Solutions
They blend the most sophisticated technologies and our knowledge to drive both efficiency and growth.
6
Finoit
Finoit is a top rated mobile app development company providing iphone, ipad and android application development services and has delivered over 500 iOS and Android apps.
7
New York Mobile Tech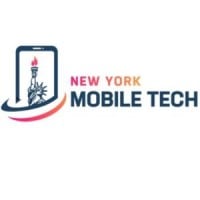 New York Mobile Tech is revolutionizing the healthcare industry with cutting-edge mobile app development solutions. Our experienced team of developers are pushing the boundaries of technology, creating innovative applications that make healthcare more accessible and efficient than ever before. With our comprehensive suite of services, we are committed to transforming how health care is delivered in the digital age.
8
ManekTech
Manektech is a leader in Healthcare Mobile App Development, creating innovative solutions that have the power to transform lives and empower people. Through their cutting-edge technology, Manektech is helping to advance healthcare and make it more accessible to all. They are committed to delivering the highest quality of service, with the goal of making a real impact in people's lives. By partnering with Manektech, you can be sure that your healthcare mobile app will be developed to the highest standards and provide maximum value for your users.
9
Rai Techintro
Rai Techintro is the finest healthcare web application development company in India. Their unique approach towards each and every project that makes us the best for you. Here are a few benefits you achieve along with our services.
10
Infusemedical
Infuse develops secure, flexible, and powerful mobile apps with a strong focus in developing mobile apps for medical device sales teams. Their mobile apps are comprehensive, custom mobile solutions, which can be built on the backbone of our proprietary, high-powered Ether DCP framework.
The Newcomers
?
NMG Technologies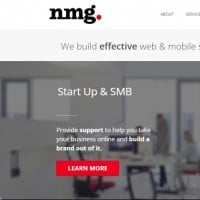 At NMG Technologies, we specialize in creating innovative and impactful healthcare mobile apps that empower users to take control of their health and wellbeing. Our goal is to provide the tools and resources needed to help individuals live a healthier, happier life. We strive to use the latest technology and design principles to create powerful applications that bring real value and make a positive difference in people's lives. Join us as we work together towards a brighter future for everyone.
?
Emizentech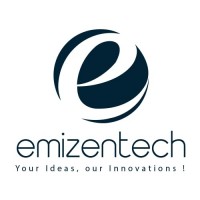 Emizen Tech is a leading healthcare mobile app development company, helping to revolutionize the way healthcare is accessed and delivered. We are dedicated to providing innovative solutions that empower users with the tools they need to take control of their health. Our commitment to excellence and passion for progress will ensure that our clients receive the best possible service. With our cutting-edge technology and advanced expertise, we are helping to create a brighter future for everyone in the healthcare industry.
The Contenders
11
Ezeonsoft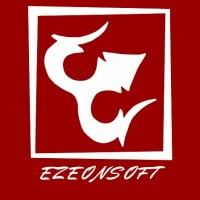 12
Best Remote Team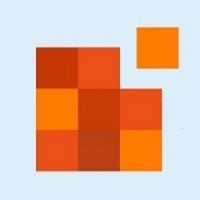 Best Remote Team is Leading the Way in Healthcare Mobile App Development Solutions! With their cutting-edge, innovative approach to developing health-focused mobile applications, they are providing the ultimate combination of convenience and expert care. Their team of dedicated professionals is committed to helping you achieve success and make a positive impact on healthcare technology. Empower yourself and your organization to reach greater heights with Best Remote Team!
13
Intellectsoft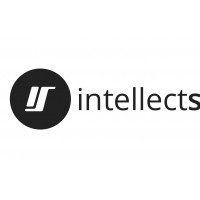 Intellectsoft has helped 300+ clients develop software solutions and competitive advantages since 2007. Its experienced team of 200+ business strategists and technology professionals collaborates across 7 global offices and serves clients at every stage of the software development lifecycle. The company specializes in the agile development of iOS, Android, Windows, and HTML5 applications in addition to CRM and ERP suites. Integration, marketing, and maintenance services are also available to clients seeking a turnkey solution.
Intellectsoft is a pioneering healthcare mobile app development company, committed to creating innovative solutions that empower healthcare professionals and enhance patient care. With cutting-edge technology and a customer-focused approach, Intellectsoft is leading the way in transforming the healthcare industry.
14
ELEKS
At ELEKS, we specialize in developing innovative mobile healthcare apps that can revolutionize the way people access and interact with their healthcare. Our goal is to create an empowering user experience that ensures everyone has the resources they need to manage their own health. We strive to make healthcare more accessible, efficient, and straightforward so that everyone can confidently take charge of their health and well-being.
15
Groovy Web
Groovy Web is a Healthcare Mobile App Development Company that is dedicated to creating innovative and inspiring solutions to help people stay connected, informed, and empowered. We strive to create apps that empower individuals and communities to reach their full potential. Our team works hard to ensure our apps are reliable, user-friendly, and intuitive. We believe in the power of technology to improve lives, and we are committed to delivering top-quality products that make a positive difference in the world.
16
A3logics
A3logics is a leading healthcare mobile app development company, empowering organizations to realize their digital ambitions and unlock the full potential of their business. Our innovative suite of products and services provides customers with the tools they need to stay ahead of the competition and create a prosperous future. With our experienced team of professionals, we strive to deliver cutting-edge solutions that boost efficiency, improve patient care, and drive meaningful results.
17
StarTele Logic
StarTele Logic can create a cross mix of technologies in developing applications that work for all aspects of the healthcare industry such as insurance providers, bio-medical technologists, healthcare application vendors, pharmaceutical and bio-technology companies, among many others.
18
Scnsoft
To bring additional value to your organization, they make the mobile application a gateway to other solutions in your infrastructure, including EHR, practice management, scheduling, revenue cycle management and other systems.
19
Creatiosoft
Their apps are helpful for supporting patients, caregivers and instrument manufacturers in endowing information where and when required. They provide you a gamut of solutions
20
Mentobile
Their team of mobile application developers has been designing and developing mobile apps that are providing a wide range of solutions for urbane, aware clients in the form of fitness planner apps, diet plan and a lot more. These apps are developed to keep a close watch on the calories to burn during workouts. Fitness and exercise apps are ideal and bringing you a gamut of benefits.
21 The APP Solutions
BAdd New Item