Top 10 Magento T-Shirt Designer Tools
Magento is a fully customizable e-commerce platform that facilitates integration of third party applications with online stores. For online print shops, personalized t-shirts are most vital products and t-shirt designer tools are indispensable. The 10 most talked about t-shirt designers for Magento and their features are enlisted below.

The Top Ten

1 inkXE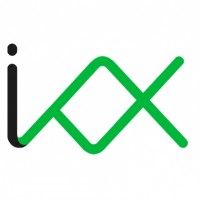 InkXE t-shirt designer comes with pre-decorated t-shirt design templates, 5000 cliparts, 100 fonts and more assets. The admin can design and add more assets, design templates, fonts, etc. Rich text effects and image effects of the tool can be applied while designing personalized t-shirts.

User can upload images from Facebook and Instagram for printing on their custom tees. Admin/printer can set price rule for uploading images. Admin/printer can set price rules for white base, color variant, size variant, design area, printing methods, premium designs, etc.

Printer can assign rectangular decoration areas as well as decoration areas of any custom shape. They can assign multiple decoration areas on a single t-shirt. A particular decoration area can be associated with a specific printing method. User can switch between printing methods.

Just when the user is giving shape to their custom t-shirt design, the designer tool keeps updating the cost of printing in real ...more
Visit Website
2
GoMage Product Designer
GoMage product designer allows the end user to place order with saved designs.
The admin can set color, size of the font and text effects. The user can upload image from their device.
Visit Website
3
Online T-Shirt Designer Tool
The designer tool provides the user cart view for design. The Tool comes pre-loaded with cliparts, fonts and shapes library.
4
Brush Your Ideas
Magento t-shirt designer is compatible with both Magento 1 & 2 platforms. So even if you've recently migrated your platform to Magento 2, Brush Your Ideas Magento 2 t-shirt Designer will serve the purpose. Using our user-friendly web to print magento Extension, your customers can design numerous products in few minutes.
Brush Your Ideas best online T shirt design software is a resourceful online t-shirt design tool for designing a custom t-shirt, clothes. Online T shirt printing/jersey maker online software is configurable with MagIt seems too awesome web to print. if you want to online printing software so you prefer our site it's great printing option like T shirt,Card,Shoes,Mug so you have multiple options available.
BYI has text effects such as text shadows, multiple colored texts, etc which the user can deploy in designing custom t-shirts. The user can share product designs on Facebook, twitter, Instagram, etc. They can also download image of product design.
5
No-refresh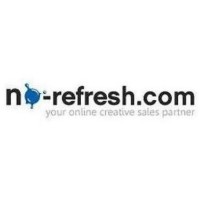 No-refresh is a one stop destination for high-performance online product design software and tools . This software, including t-shirt designer tool, skin designer tool, etc . , are quite versatile and can be used to create designs for a range of products . They are fitted with some of the most stunning ...read more.
6
Products Designer
This designer tool comes with pre-loaded cliparts and shape library. The tool enables the printer/admin to set design price, color price, location price.
7
App Customizer
App Customizer gives the user option to mix, blend and add colors to generate unlimited colors. User can preview design as well as share design on Facebook, Whatsapp.
8
Product Designer Canvas
The designer tool allows the admin/printer to enable/disable functionalities. The printer can also set price for layouts, cliparts, fonts. User can save design and share design with friends and followers on social media.
9
Magento T-Shirt Virtual Maker
The user can drag and move text on their t-shirt. The tool allows the admin to upload templates and fonts, which the user can put to use while designing their custom t-shirts.
10
Design'N'Buy
T-shirt is one of the most preferable apparel today. If you're associated with the t-shirt business, you can get the most out of it. Catch the attention of customers by personalizing t-shirts with online t-shirt design tool and grow your business.
Let you design, preview, print and sell your personalized t-shirts on the web by installing Design'N'Buy Magento t-shirt design extension.
The Contenders
11
SetuBridge's T-Shirt Design Software
Web To Print Industry Basically, the Web-to-print industry also known as Web2print, Remote publishing or eCommerce online printing. In days, no one wants to go out of their door to get their custom printed product. So, the revolution has begun! SetuBridge brings a trending Web to print software (AKA T-shirt design software) is an online designing tool which helps you to make your eCommerce store into an online designer tool. It also improves user experience as well as new feature implementation in your store!
I really appreciate this software, which made in angular hence its price too low & really efficient t-shirt design software for my magento 2 store!
It is nice tool that offer product designer very fast and with best price!
I like that extension, which made in angular! & still cheapest in market
12
Ocode T-Shirt Designer Extension
OCode t-shirt designer extension lets the admin/printer set price for cliparts, text and uploaded images. The admin can upload font, cliparts, design pattern. The tool allows the user to resize images.
13 Customily
14
iDesigniBuy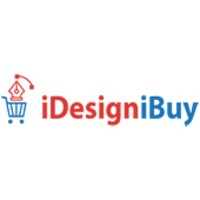 IDesigniBuy develops product customization software for printers, personalized product sellers, online retailers and shop owners. We are a pioneer in developing and providing online product design software to clients across the world. We help print businesses and personalized product sellers to simplify their online business and offer quality user experience with our solutions.
BAdd New Item