10 Simple Ways to Get the Best Web Design for Your Business Website
Everyone wants to have a great website. But only a few of them manage to combine the right ingredients that go into making a great one. This is because it is not enough to just have a few of them and wait for your traffic data to spike. It just won't happen until you have everything. This article takes a look at all of them and simplifies them for you.

The Top Ten

1 Create a Logo for Your Business

Your logo symbolises your business and the values it represents. It would help you greatly if your logo has an intimate/close connection with your brand name. Make sure your logo is prominently displayed on your website and on each of your web pages.

2 Your Navigation Needs to Be Different, Yet Simple

On the website navigation front, it is important that it is easy from the user's point of view. It is best to go with conventional wisdom here as users are used to having primary navigation horizontally and secondary navigation on the left (or right sometimes). If you do have something different make sure the UAT (User acceptance testing) is rigorous.

3 Be Simple and Neat In Your Design

Many websites fail not because they didn't do the right things, but because they did too many things (however right) at a time and sought to put them all at one place. This invariably leads to cluttering. And cluttering is something the user punishes.

4 Sparx IT Solutions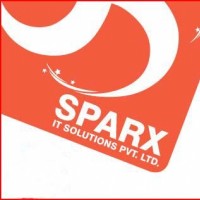 Sparx IT Solutions is a web & app development company that creates user-centric websites. Designing apps that could easily engage the audiences is one among the several profiles of the company. The company has a dedicated team of professionals as a result of which it successfully delivers projects within ...read more.
5
Keep Content Short and Sweet
No more long passages. Whatever content remains to be said after conveying through images and multimedia, must be said in short sentences or in points. It is important to bring in some innovation here as how you present the content always impresses the user more.
6
Make Your Website Easy On the Eye
If you've watched T.V., you might have noticed that the less watched channels are those that have the worst colour combinations on screen. Having neat, elegant and pleasing colours is a must and you should also consider having colours that reflect your company's logo.
7
Go Responsive
Almost every website today has gone responsive. It is almost as if there is no future if your website isn't responsive because your website needs to adapt to the device of the user.
8
Fonts Need Focus Too
Your fonts form an important part of how you present your content. The emphasis on fonts has become even more not least because of mobile users because they form the biggest chunk of your visitors. So, if you fail on this front, you're set to lose big!
9
It's Less About Content, More About Images
Earlier, what content you had on your website was supposed to be the decider. Not anymore. Users today, don't want to spend time poring through passages about your company but want to be told through images. As you know, visual memory stays and it pays to recruit the best professional photographers for your business.
10
Every Page Is a Landing Page
Your focus must not be on your landing page alone. Treat every page as a landing page because the user's expectations are raised higher when your landing page is good so he comes looking for something even better when he goes to another page.
The Contenders
11
Focus on the Buttons
The last part is about designing the best buttons. You put so much of effort in getting all of the above right in order to get the user to click that 'submit' or 'finish' button. So, why not make the submit button all the more compelling? Get your graphic designers to sweat it out here!
BAdd New Item