Top 10 Website Design Companies In South Africa
The Top Ten
1
Advertising Solutions Web Design
Kevin was amazing and understood my design needs completely. He made my website exactly as I wanted and even added some brilliant personal touches and extras I did not even think of. I would recommend Kevin and Advertising Solutions for anyone looking for a professional website. Well done guys!
I have received such great service from Advertising Solutions Web Design from the start, their after sales support is amazing and their prices are very affordable for small/medium sized businesses. Well done guys and keep up the good work.
Kevin Ras and ASWD ROCKS! He designed our awesome company website, gave us super fast service and professional advise at an affordable rate for our start-up company. We are extremely happy with his service and he's a pleasant and friendly person to deal with (TelkoFin Consulting).
Great developments
Visit Website
2
Hashtag99
Hashtag99 is the best website design company in South Africa. The company specializes in e commerce website design, applications development, html website design, customized website design, wordpress website design, cms website design and joomla website design. Since it was established in 2007 Hashtag99 has been dominating the charts at Forbes, Moz and Search engine land.

Other services: includes guaranteed seo, professional logo design, Google adwords management, web hosting etc
Hashtag99 has been doing great work since I heard of them and their website is one of the best in the world.
Visit Website
3
BWD
Established in 2006 by Bongani Gosa. BWD is an independently owned digital agency headquartered in Northriding, Johannesburg with 9 years experience in the delivery of successful marketing campaigns.
Visit Website
4
Coza Web Design cc
Coza Web Design cc specializes in hand coded HTML5 and CSS website, resulting in W3C standards compliance and accessibility. Additionally, they test each website in all popular browsers to make sure that they are cross-browser-friendly
5
Cocopine
Their team includes web designers, ux experts, software developers, database designers, logo designers, web developers, CMS experts and more, so that they provide you with comprehensive web based solutions.
6
LooksGood Digital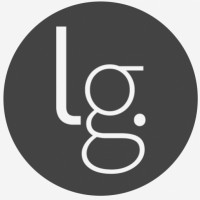 An awesome team with a refreshing approach to web design and digital marketing, very happy
Phenomenal service, these guys create amazing websites
Functional and clean site design
7
LooksGood Digital Media
Absolute best web design
8
Kubu Media
With over 7 years in the creative, media and web business Kubu media can give your business a great face to the public and your target customers.
9
Site Web
SiteWeb is a leading internet marketing and website design company based in the Vaal Triangle. Founded in 2007, SiteWeb has built a strong reputation over the years by helping numerous companies to obtain new websites, and also to achieve a great online presence & success.
10
Red Cactus
Red Cactus is a graphic design, web design, website development and web hosting company based in Pretoria. They have been in business hosting, designing and developing since 2000! So selecting a website company in Pretoria has many benefits if you stay in the area. Red Cactus provides corporate identities, logo design, brochure designs etc, also specialize in web hosting in Pretoria and website development in Pretoria.
Very creative designs
The Newcomers
? Symbiote Web Development
The Contenders
11 G Web Design
12
Online By Digital
Exceptional work done by an exceptionally skilled individual. I am very proud of the outcome of my website and the whole process has been fun and easy!
13
Media Digital
One of the leading Web Design Agencies in Durban, South Africa
14
dasher.co.za
Dasher Web Design builds responsive web sites that look great across all devices. Web Hosting and Domain Registrations are also done in-house.
Always willing to help! Gave me some great advice even though we never completed a project with them. Thank you Gunther.
Awesome awesome awesome! Unbelievable service. I'm in love with my website!
Extremely helpful and professional.
15
Saglotech
I actually love their SEO structure. They lead in keywords like Web Design Johannesburg and Web Design Germiston. I'm yet to try their services.
I did a website with them and I was so pleased. I really recommend Saglotech for Web Design services.
The project took 2 weeks. They said a week. But I'm happy with the website. They know what they do.
They are definitely one of the best web design companies in Johannesburg.
16
Casson Media
"Reliable, with keen eye for design, UX, responsive and SEO in mind"
17
Web Crew
Web Crew is the top web design and hosting agency based in the Western Cape of South Africa. They are revolutionizing the website design process.
18
Web Cage
The most beautiful web designer in SA
Is the is the top web design and hosting company in South Africa, they design clean, beautiful and responsive websites
19 Azapi Online Marketing Solution
20
GrapeMunch
At GrapeMunch we design and develop websites with a long term goal to transform into a software development company. Right now, we provide our innovative and creative skills to design websites. Our websites are created with professionalism and designs are personalised to adapt to your companies requirements. Place your websites in our hands and allow us to transform your company.
21
Phar'Rage Technologies (Pty) Ltd.
The ability to have a the best customer service and products in physical and cloud tools means I can digitally manage my organization. Before Pharrage Tech, there were tons of papers, legacy systems, spreadsheets and slides flying around. There was no common understanding of what was oficially making the business lose money. With Pharrage Tech that has changed in only a couple of weeks. I can't wait to see the additional value we can extract.

Pharrage Tech, in my opinion, is the most robust option out there. There a few companies and agencies that I tried that have nice visualization options, but nowhere near the power and flexibility of Pharrage Technologies!
I think you guys should also look into this media and tech company. They are the ultimate service provider when it comes to tech, SEO, branding, web design, app development, printing, BEE solutions, photography, hosting, business intelligent systems, broadcasting and internet based softwares.
I think they're just brilliant and know what they're doing. Best service I've got from a business. Thank you Pharrage Tech.
22
Moonshots
At MoonShot Labs we love building E-Commerce solutions tailored to our client's needs. We use Magento to create fully responsive & customised online stores and specialise in ecommerce website development South Africa.
23
Wiggle Digital
By far the most efficient and professional website design company in South Africa
Most efficient web developer I ever used.Their website is responsive www.wiggledigital.co.za
24
Crazinerd.com
Most affordable and quality website packages in South Africa, established in 2017 and has already created more than 200 websites. They offer websites from as little as R400.
www.crazinerd.com
25
Web Partner
5 Stars! Gideon van Reenen
Thank You so much Web Partner for helping me make my dreams come true. Absolutely brilliant. Super awesome service. I explained how I want my site to be via emails and I was blown away by result. I am looking forward to my journey with them. I most definitely recommend Web Partner to any body for web design.
PSearch List