Top Ten Websites to Organize Your Life
Sometimes you just need a little hand in keeping your life organized and your affairs in order. These websites are able to help you do just that. From keeping your times and dates at hand to uploading and storing your documents, using these services will keep your life right where you need it.
The Top Ten
1
Zenkit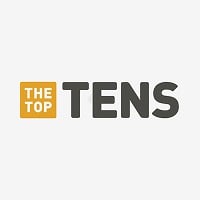 Started with Zenkit for personal tasks but switched quickly to my professional projects and now I'm using it with my team... And they thank you too! - Rostane
Use Kanban Boards, to do lists or the calendar to manage your tasks and appointments. Upload files, images or link to your drive. You can organize anything with Zenkit. - JessiLu
Visit Website

9
2
Evernote.com
You can write, sketch, collect images, and even present your ideas to others. Keep connected across multiple devices and have your items both online and off. This tool is a great place to organize your thoughts.
What I can say? It's the best ever..
Visit Website

9
3
Dropbox.com
Not only is this a file sharing service, but think about using it to house your important personal documents. Birth certificates, immunization records, marriage license... Make yourself a folder and keep everything handy for when you might need it.
Visit Website

9
4
Flylady.net
While this website is geared more toward your home life, the fact that it's one of the oldest organization website out there is testament to its effectiveness. Follow the steps as they are laid out and you'll be surprised at just how your life will fall into place.
Visit Website

9
5
Orgjunkie.com
This personal blog/website has everything from handy tips to motivation to keep you going on your de-cluttering journey. Get your life, home, and family organized witht he tips and training on this site.
Visit Website

9
6
Learnvest.com
Financial planning and organization at its finest. This is a must-read for those who want to maximize their spending and saving. Combine all your accounts into one place and get ready to start increasing your net worth.
Visit Website

9
7
SafelyFiled.com
Everything from checklists to online storage. You can store your medical data, personal documents, and even your professional papers.
Visit Website

9
8
SecureSafe.com
You can store your files and passwords all in one convenient place. Access from the web or any Android or iOS device.
Visit Website

9
9
Dayviewer.com
A calendar organizing website that is easy to use and spans both personal and professional events.
Visit Website

9
10
Rememberthemilk.com
Track all your to-do items in one convenient list. Organize so you don't leave anything undone. Syncs between Google Calendars, Evernote, iCloud, and more...
Visit Website

9
BAdd New Item
Related Lists

Top 10 Websites That Change Your Life

My Top 10 Websites that Ruined Both My Life and My Childhood
Top 10 Free Wordpress Plugins to Add Animations to Your Website
Top 10 Best Websites to Watch Your Favorite Shows or Films
List Stats
10 listings
4 years, 232 days old

Error Reporting
See a factual error in these listings? Report it
here
.