Weirdest Things Greenpeace Has Protested
It's nice that Greenpeace wants to save the environment, but these things that they protested don't seem to be a big harm. Here are ten weird things that they protested in order for companies to go greener. There's only one problem for them. Some people don't believe that these things are killing the environment. Maybe, they're right. Greenpeace should've thought before protesting.
The Top Ten
1
Nintendo Wii
If Nintendo Wii can be considered as something bad by Greenpeace, then they must protest against all the electronic gadgets present in this world ranging from Television, headphones to Stopwatch. Or maybe they should probably ban the Airconditioners Greenpeace use in their offices. - Kiteretsunu
Greenpeace said that these are one of the consoles that have poison in them. Why is this number one? Because that is totally ridiculous! How can Nintendo possibly hurt a clean environment?
Why do you hate the Nintendo Wii?
Almost every game had trees and grass as a background..:
2
Apple iCloud
ICoal, Greenpeace? This is iCloud. They say that iCloud is an app that pollutes the clouds in the sky. "Whatever you do on your iPad, or iPhone is polluting the clouds" may seem ridiculous, but Greenpeace only wanted Apple to go greener & think differently.
3
Microsoft PowerPoint
Greenpeace says that Microsoft should look at its documents before they're done with it.
4
Amazon Cloud
Greenpeace says that whatever you do on your Amazon Kindle is destroying the environment. Seem ridiculous to you?
5
Xbox 360
Are you an Xbox fan? Maybe, you've seen ads from Greenpeace about the Xbox 360. You probably look at them & wanted Microsoft to make a greener Xbox.
WE NEED AN XBOX WITH A GREENER LOGO!
6
PlayStation 3
Attention, PlayStation fans! Prepare for it because Greenpeace wants you to tell Sony to go green.
7
Coca Cola
"Coca Cola isn't destroying the environment! " said you. Maybe, you're right. Perhaps, it's those who threw Coca Cola bottles on the ground that are.
8
Dell
A computer company hurting the environment? It can't be true!
9
Twitter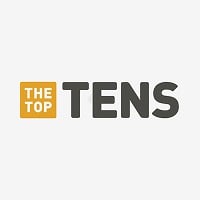 Twitter is an online news and social networking service where users post and interact with messages, "tweets," restricted to 140 characters.
What does Greenpeace want? For social networks to not be 'so coal networks'. Twitter is great, and Greenpeace wants their blue bird to also be green.
10
Facebook
Like Facebook? Well, Greenpeace says that this social network uses coal to power up Facebook. It may seem gibberish, but Greenpeace wanted Facebook to unfriend coal.
BAdd New Item