Weirdest Things to See Behind Your Bathroom Shower Curtains
Bboymakinwitthefrekfreak
The Top Ten
1
Your grandpa trying to sell you weed
Haha the vision I have of this scenario is extremely creepy but funny... - Britgirl
lmfao
2
Keyson taking a bath with lavender scented candles lit everywhere
It would be Britgirl's greatest dream. - Pegasister12
3
A group of leprechauns betting on a cock fight
I don't want to see that happen. - DynastiNoble
4 The Pillsbury Doughboy aggressively air-humping
5 A father crying at the sight of his son walking for the first time
6
Jesus freestyle rapping
This would be interesting to see. - Wolftail
7 Ronald McDonald force feeding a Big Mac into the fat Asian kid from Up's mouth
8 Gravity Falls fangirls who are at the ages of 10-28
9
Two turtles in the middle of Netflix and Chill
I've walked in on this multiple times before.
Not in the bathroom shower though, that would be weird. - Rocko
So funny and cool. - DynastiNoble
10 Becky G
The Newcomers
? A robot that is screaming the lyrics of We Are The Champions by Queen
The Contenders
11 Zayn looking at Dove Cameron
12 Sailor Scouts dancing to a song by No Doubt while drinking soda
13 Shaquille O' Neil sensuality eating a hotdog while half naked
14 Luan Loud with Mr. Coconuts
15 A large group of spiders and snakes having a conversation
16 Bessie Higgenbottom as a Teenage girl
17 A clown playing in ketchup
18
Peter Quill (Starlord) with mask on taking a bath with his rubber ducky
He'll be singing "Hooked on a Feeling" to his rubber ducky
Or singing "Come and get your love"
19 Kermit the Frog singing karaoke to "Bring Da Ruckas" by the Wu-Tang Clan while drunk
20
Norman Bates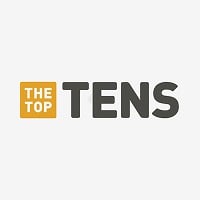 Norman Bates is a character created by writer Robert Bloch as the main character in his novel Psycho, and portrayed by Anthony Perkins as the primary antagonist of the 1960 film of the same name directed by Alfred Hitchcock and its sequels.
V 1 Comment
21 Nora Wakeman
22
Beast Boy (Teen Titans Go!) Twerking
In his speedo
23 An old man screaming out "I want my mommy!"
24 Your dog fiercely humping your pillow
25 Justin Bieber and Nicki Minaj singing a duet
26 A ghost trying to dance with Taylor Swift
27 The entire cast of Henry Danger betting on a cock fight
28 Filthy Frank taking a bath with Ramen noodles and ravioli
29 Your mom's ghost
30 A girl wearing a bonnet naked
31 A random TopTenner
32 A homeless man
33 Old man shouting "I WANT MY CANTELOPE!"
34 Mr. Coconut (Loud House)
35 Patrick in the bathtub saying "Hey buddy, warm it up for you."
36 Vincent Valentine (Final Fantasy 7) sleeping in the bathtub
37 Deadpool taking a bath with his rubber ducky
38 Screaming Goat
39 Ernie taking his bath with his rubber duckie
40 Gene Starwind (Outlaw Star) taking his bath with his rubber ducky
41 Bugs Bunny singing "Singing in the Bathtub" while bathing
42 A Copy of The Garbage Pail Kids Movie DVD
43
Horrid Henry doing cringey Fortnite dances
If this list was "cringiest things to ever exist "this would get number one
BAdd New Item