Top Ten Western Magical Girls TV Shows
The top list of Magical Girl shows in the Western culture. Feel free to add other Magical Girls shows, but they must be from the U.S. , Canada, or other Western country. Anime is excluded.
The Top Ten
1
W.I.T.C.H.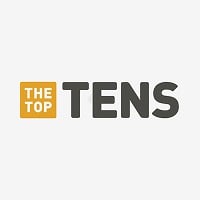 W.I.T.C.H. is a French-Italian-American animated television series based on the Italian comic book series of the same name.
It's such a good show and it's really underrated, I prefer the comic though.
The Guardians are better.
Really, watch it. It will blow your mind. - TwilightKitsune
W.I.T.C.H. is better than Winx Club and MLP.
2
Winx Club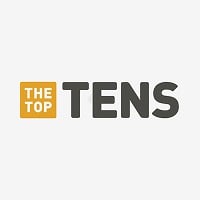 Winx Club is an Italian animated television series directed, created and produced by Iginio Straffi and his company Rainbow S.r.l.
Seasons 1-4 plus the first 2 movies are some of the best T.V. I've ever seen. After that it went downhill quick. Season 5 was garbage. Season 6 and 7 had some good episodes but were mostly bad too. And season 8 looks terrible. It doesn't matter too much though cus the story pretty much concludes with season 4, so just watch till then and then stop.
Okay okay. Kill me. But I'm a sucker for story driven animation, and this is what got me into it when I was a little girl. The Nickelodeon dub is definitely less annoying so I highly suggest watching that over the other versions. And stop watching after like season 6. But this show will have a special place in my heart because it led me to love story driven animation like Gravity Falls and Steven Universe. Is it superficial and campy? Yes. Is it terrible? No.
3
My Little Pony: Friendship is Magic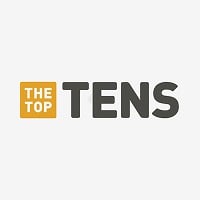 My Little Pony: Friendship Is Magic is a children's animated fantasy television series developed by Lauren Faust, produced by Hasbro Studios and DHX Media Vancouver . Despite the target demographic of young girls, Friendship Is Magic has also gained a large following of older viewers, mainly young and ...read more.
Shut up this isn't magical girl
4
Miraculous Ladybug
Iv'e never actually watched this show.
Awesome! One of the best most thought out magical girl cartoons in the western world!
Hands Down Best Non Anime Magical Girl Show! LadyBug Is Just Sick! And I Cannot Wait For Pixie Girl To Come Out!
Miraculous Is My Favorite Non Anime Magical Girl Show! It's Not As Cheesy As Winx Club. I Also Love Lolirock But Ladybug Will Always Be My favorite.
5 Jem
6 Trollz
7
LoliRock
I love lolirock and their songs even their transforms
Great show!
8
Star vs. the Forces of Evil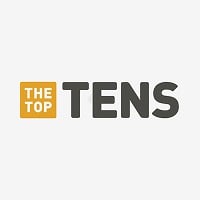 "Star vs. the Forces of Evil" is an American animated television comedy produced by Disney Television Animation for Disney XD. It was created by Daron Nefcy and developed by Jordana Arkin and Dave Wasson. The series follows teenage magical princess from the dimension of Mewni Star Butterfly and her ...read more.
9
She-Ra: Princess of Power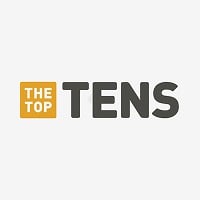 10 Amethyst, Princess of Gemworld
The Contenders
11
Angel's Friends
It's similar to Winx Club, but with angels and devils.
12 Princess Gwenevere and the Jewel Riders
13
Steven Universe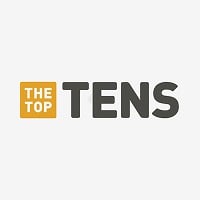 Steven Universe is an American animated television series created by Rebecca Sugar for Cartoon Network. The show's based around a young boy by the name of Steven Universe, who is a hybrid of a gem and a human. He lives with his gem friends, Garnet, Amethyst and Pearl.
Not really a magical girl work,but it does parody the trope. - Villainnumberone
My sisters are obsessed with this show. Their favorite characters are Garnett and Emephist. Personally my favorite character is also Emephist.
14
SheZow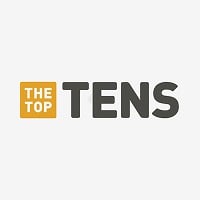 SheZow is an Australian-Canadian animated superhero comedy television series. It features the adventures of a boy who inadvertently inherits the role of a superheroine, which imposes an explicit feminine theme to his costumed appearance and equipment.
15
Sea Princesses
From brazil,but does this even count as magical girl? it is animesque,but doe sit count as magical girl? - Villainnumberone
16
Hanazuki: Full Of Treasures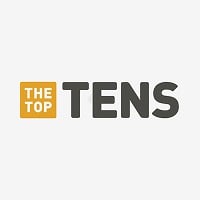 This is web original, not western.
Screw Hanazuki, and screw VeggieTales!
17
Pixie Girl
Never heard of it. is it real? - Villainnumberone
18 Tara Duncan
19
Rainbow Brite
This is part-japanese. - Villainnumberone
20
The Life and Times of Juniper Lee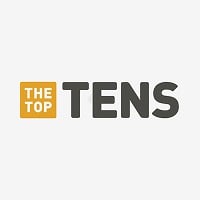 21
Z-Squad
This is Asian animation, not western.
22
Sunny Day
From both canada and uk,and is animesque,but is it magical girl? - Villainnumberone
Shut up!
23
Sofia the First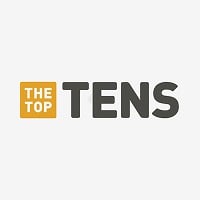 Sofia the First is an American computer-animated television series that features a commoner joining the royal family as a princess.
This is arguable whether it's a magical girl show or not, but if we run with the idea that Sofia is a trans girl, a new element of meaning is added to the show - Villainnumberone
24
Mysticons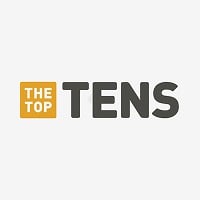 Mysticons is an American-Canadian action-magical girl animated television series that premiered on August 28, 2017. The show is a collaboration between companies Nelvana Limited, Playmates Toys, and The Topps Company.
Why does this look like a certain wii u game? (wonderufl 101) - Villainnumberone
A show about a hyper black elf, an engineering dwarf, a butch street kid, and a princess leader, fighting the queen of the undead. What more could you want?
I like that show a lot😁 And I wish they could make more episodes all away to season 6, 8 or 10😢
25
Little Charmers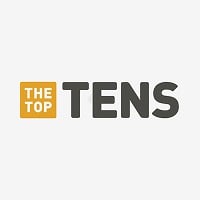 Little Charmers is a Canadian CGI interactive children's television series produced by Nelvana Enterprises and Spin Master Entertainment for Treehouse TV. The series premiered on Nickelodeon and Nick Jr. in the United States on January 12. Treehouse TV announced a week later that it was scheduled in ...read more.
Actually @Villainnumberone it technically is. From the looks of the poster, they're more of the witch-type (majokko) of magical girls. Westerners kinda do tend to only view magical girls as the more superheroine-type but more feminine in appearance.
That's not it!
26
Hi Hi Puffy AmiYumi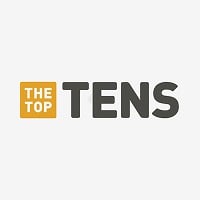 Hi Hi Puffy AmiYumi is an American-Japanese animated fantasy-comedy television series created by Sam Register for Cartoon Network.
Is this even magical girl? - Villainnumberone
I like it
No!
This is excluded from the list. anything part-asian should be excluded from this list. - Villainnumberone
27 The Powerpuff Girls
28 Sky Dancers
29
Wonder Woman
Wonder Woman, known for seasons 2 and 3 as The New Adventures of Wonder Woman, is an American television series based on the DC Comics comic book superhero of the same name.
Just a superhero series,not a magical girl series - Villainnumberone
30 Sabrina: the Animated Series
31 Tenko and the Guardians of the Magic
32 PopPixie
33 PJ Sparkles
34 Lady Lovely Locks and the Pixietails
35 The Magic of Herself the Elf
36 Wildfire
37 Bibi Blocksberg
38 Star Darlings
39 Mia and Me
40
Regal Academy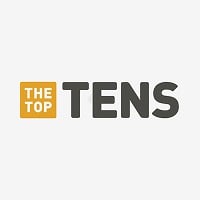 41
Totally Spies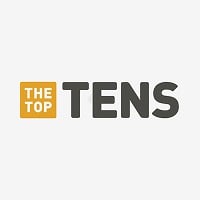 Totally Spies! is a French-Canadian animated spy comedy television series created by Vincent Chalvon-Demersay and David Michel and produced by Marathon Media Group and Image Entertainment Corporation.
This crosses animesque with magical girl-esque but isn't really magical girl - Villainnumberone
42
Noonbory and the Super Seven
This doesn't count as magical girl. and it's not western. repeat after:south korea is part of east asia. - Villainnumberone
43
Kuu Kuu Harajuku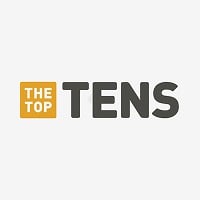 Kuu Kuu Harajuku is a show that used to air on Nickelodeon and now airs on Nick. Jr every weekday at 7:30 PM. The show has a band named HJ5 and there manager Rudie. The girls are named G, the leader, Baby, the cheerful one, Music, the one with anger issues, Angel, The Fashion lover, and Love, The science ...read more.
Hmm,does this even count as magical girl? it's animesque,but is it magical girl? - Villainnumberone
No!
44
Shimmer and Shine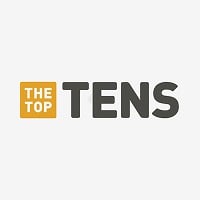 Shimmer and Shine is an American-Canadian animated children's television series created by Farnaz Esnaashari-Charmatz. It airs on Nickelodeon in the United States and on Treehouse in Canada. The series premiered on August 24, 2015. The show was based on an unreleased pilot from September 2013. ...read more.
I'm suprised it wasn't influenced by anime. - Villainnumberone
45
Oishi High School Battle
Not even magical girl. - Villainnumberone
46 Secret Jouju
47 Rainbow Ruby
48 Whisker Haven Tales
49
My Little Pony Tales
Is this even a real show? - Villainnumberone
No!
50 Yameme
PSearch List
Related Lists

Best Magical Girl Anime

Cutest Magical Girl Anime

Top 10 Magical Girl Cliches

Top Ten Magical Girl Protagonists
List Stats
100 votes
52 listings
4 years, 263 days old

Error Reporting
See a factual error in these listings? Report it
here
.