Who Should Be the Queen of Disney
The Top Ten
1
Selena Gomez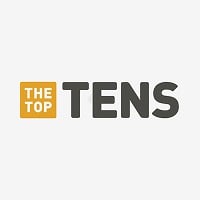 Selena Marie Gomez is an American actress and singer. She is best known for songs like "Come & Get It", "Good For You", "Same Old Love", and "It Ain't Me". Selena Gomez's voice is mezzo-soprano but she usually sings in alto. She is best known for her role as Alex Russo in Wizards of Waverly Place.
Even though she is not on Disney anymore she was a good role model and actor. Currently I think the queen is Bridget Mendler
She takes better actions that Miley Cyrus. She dosen't have a "can't be tamed" video like Miley Cyrus. Plus she doesn't make out wiht any 21 year olds! She definitely deserves the crown on Disney.
She is down to earth and not a slut like Miley or a little weird(in a little good way) like Demi.
She deserves first place
Of course it's Selena! First of all, Miley is a bad role model since she's such a slut, and Demi didn't even stay that long like Selena on disney channel and her acting is terrible.
2
Miley Cyrus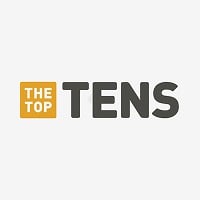 Miley Ray Hemsworth (born Destiny Hope Cyrus), known as Miley Cyrus, is an American singer, songwriter, and actress. She was born on November 23, 1992, in Franklin, Tennessee, to Tish Cyrus and Billy Ray Cyrus. Her voice type is Mezzo-Soprano and has 4 octaves. She became a teen idol starring as the ...read more.
Hannah Montana best thing ever happened to Disney she is the Disney pop princess by the way slutena not the queen of Disney or harily duff brenda song queen of Disney miley Disney pop queen so Miley amd brenda song queens of Disney Brenda song is a Disney legend Miley Disney pop legend Miley Disney icon of all time so stfu jealous of Miley and Brenda song because they queens of Disney Miley tou became the best selling tour of all time and Miley the only one have a single become the best selling of all time going 5x platinum and Miley best of both worlds have to go against Michael Jackson this is it she beat out Britney spears record britney spears is the princess of pop Miley named the queens of pop in the rolling stone she was the only person on this list to do that Brenda song show have more views than all these show on here that way she queen of Disney miley sold more that's way she Disney pop queen and harily duff and selena not the queens of Disney iys beranda song and Miley ...more
She sold over 20 Million albums world wide so far in her 4 year music career, by the end of her career she'll be bigger than ACDC, lolz - SmoothCriminal
Miley's franchise of Hannah Montana was worth 1 billion $, this shows how she was more famous of Selena and Demi then and she is still the most famous them also she still the richest (her net worth is 150 million $)
Miley Cyrus had one of the biggest shows on Disney at the time and the award is the queen of DISNEY not the role model award so I think that's is only right to give her the award
3
Demi Lovato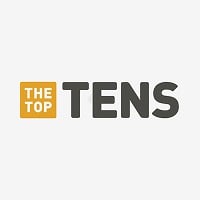 Demetria Devonne "Demi" Lovato is an American singer, songwriter and actress. After appearing on the children's television series Barney & Friends as a child, she received her breakthrough role as Mitchie Torres in the Disney Channel television film Camp Rock and its sequel Camp Rock 2: The Final Jam. ...read more.
SHE DESERVES THIS, SHE IS THE ONLY LEFT "NORMAL" IN ALL OF THE DISNEY PRINCESSES, YOU KNOW LIKE MILEY WHO HANG HERSELF IN A WRECKING BALL AND SELENA USES AUTOTUNE WHILE THE OTHER PRINCESSES ARE OUTFAMED, YOU KNOW WE SHOULD COMPARE THIS TOP THREE PRINCESSES WITH TALENT:

SELENA:USES AUTOTUNE "ALMOST" EVERY LIVE PERFORMANCES. SHE COULD HIT NOTES BB2-G5 IN STUDIO AND BB2-C#5 IN LIVE LIKE MY GOSH...

MILEY: WEIRD, HANGS IN A WRECKING BALL, DESTROYING HUMANITY DOING THAT "TWERK THING" AND HAS ALL THE ATTENTION...SHE'S SO INAPPROPRIATE TO ALL PEOPLE...SAY, THIS BITCH CAN SING THOUGH BUT SHE RUINED HER LIFE...SHE HITS BB2-A5 IN STUDIO AND THE SAME AS BB2-A5 IN LIVE...

DEMI: SHE HAS IT ALL, THE VOICE, ACTING "BUT" I THINK SELENA IS BETTER THAN HER AT ACTING, HER RANGE IS HUGE! SHE HITS C#3-A5 IN STUDIO AND THE SAME AS C#3-A5 IN LIVE! DUDE THIS GIRL GOT IT ALL!

SEE DEMI CLEARLY WINS...
Honestly, I think that - when considering who the person on top of a specific genre or theme is - you have to keep certain things in mind. In this case, I think it should be talent. Demi Lovato has easily twice the talent anyone else on this ballot does. Unfortunately, fans of this generation are more concerned with celebrities' personalities instead of actual talent. That's why Selena Gomez will most likely win this contest.
Demi is the bomb! She's beautiful, sweet and is a triple thread; she dances, sings and acts. She deserves to be #1 ;)
Demi is the most talented disney actress. She have been to so many trials in life and she's still keeps getting better and better every time and she's now stronger that she's ever been
4
Hilary Duff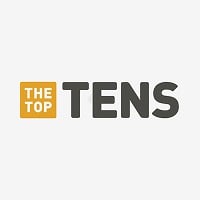 Hilary Erhard Duff is an American actress and singer. Duff began her acting career at a young age, and quickly became labeled a teen idol as the starring titular character in the television series Lizzie McGuire.
Hilary Duff was my role model as a kid. She made the Disney Channel, along with Raven. The Disney Channel sucks now after the old shows were cancelled. It should be either Hilary or Raven but I really liked Lizzie McGuire so it should be Hilary.
! What is wrong with world? There's no need to vote. Hilary is the QUEEN OF Disney! Don't believe me? Google yourself. And seriously? Bella Thorne? She hasn't been in Disney as long as Hilary did! And where is Raven?
Hilary was the first of Disney girls, she opened the way for Miley, Brenda, Selena, Demi, Bridgit, Zendaya and all. Her style and performance was unique, not like the actors of current series that just look like mentally retarded. I hope that Disney do more series like that, now they haven't any sent. Hilary is more human and amazing person" Love you Hilary ♥!
Should be in the top 3 ( for me at number one! ). She's one of the few that worked at Disney that stayed down to earth, adorable and above all, she's pretty and very talented.
5
Brenda Song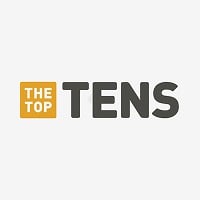 I personally think she's amazing, and she was also crowned the actual queen.
Brenda song is the queen of disney Miley Cyrus queen of Disney music
Brenda song is the queen of Disney you can go look it up
She is also the true queen of Disney search her scandal wiki
6 Nicole Anderson
7
Ashley Tisdale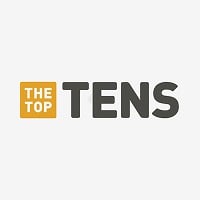 Ashley Michelle Tisdale is an American actress, singer, and producer. During her childhood, she appeared in more than 100 TV advertisements and had roles in theatre and television shows.
She is like the best and no one can top her she is first on everything and she is fabulous
Stared in Disney channels biggest movies high school musical
She is perfect to be the queen of disney
ASHLEY IS SO SWEET, SIMPLE AND THAT MAKES HER THE QUEEN
8
Raven Symone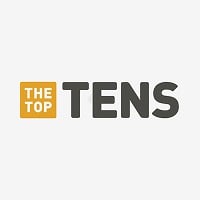 Raven-Symoné Christina Pearman, sometimes credited as Raven, is an American actress, singer, songwriter, television personality, and producer.
WHY IS SHE ALL THE WAY DOWN HERE? Her show amazing, her character was flawless and she was the funny girl character who was also one of the only characters to address racism in an episode. She made me learn about how judging people can be but you can power through and be that person who stands up for what you believe in.
The hell is she doing so far down the list people?!
Um because she's raven
Why is Raven so below? Shes the reason why Disney exists.
In my opinion
1) Raven
2) Hilary
3) Selena
4) Miley
9
Bridgit Mendler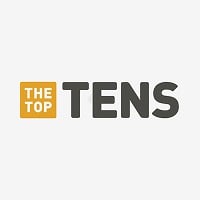 Bridgit Claire Mendler is an American actress, singer, and songwriter. In 2004, she began her career in the animated Indian film The Legend of Buddha.
She is very inspirational and always sets good examples for us. she has very good music and she deserves more recognition her show good luck charlie was one of disenys best shows ever and if they aired it during the time when Hannah Montana wizards of waverly place and the suite life on deck I bet you it would be more popular. overall she is a beautiful talented singer/songwriter/actress! Can't wait to hear more music from her I lovede her first album Hello My Name Is... it may not have been such a dancy album but it had so many amazing songs my favorites are Ready or not, hurricane, forgot to laugh, city lights, top of the world, blonde, all I see is gold, hold on for dear love and rocks at my window. she did a very good job promoting her album while on tour she was very good live. and Ellen declared bridgit as the queen of Disney! And if you ask me I say she is way better than Miley Selena and Demi and I also love them too.
I love her she is so cool I think that she should be the Disney queen because she nice great singer amazing actress 1 songwriter Talented wonderful dancer fantastic person
I love her! She's pretty, talented, religious so she's a good girl, has a great fashion sense and sets a very good example to our generation which most other Disney girls didn't set. She should be the number 1 queen even after Good Luck Charlie is over
I think she should be first because ellen on the ellen show said that shes the first and only queen of disney
10 Allison Stoner
The Contenders
11
Zendaya Coleman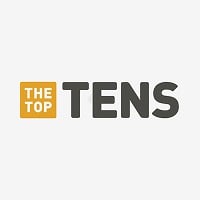 She is the prettiest, most talented, and most inspiring of them all. And I bet she has the most crushes on.
Gorgeous, successful, intelligent queen. We love!
How is she below Bella? - IsaiahWill22
This is a complete NO BRAINET
12
Bella Thorne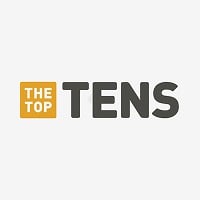 Annabella Avery "Bella" Thorne is an American actress, writer, model and singer, released EP "Jersey" in 2014. Best known for "Shake It Up!" 2010-2013. Has starred in "Blended", "The Frog Kingdom", "The Duff", "Big Sky", "Ratchet & Clank", "Alexander and the Terrible, Horrible, No Good, Very Bad Day" ...read more.
She is so cute, When I see her on tv I smile, I seen her ONCE in person in toronto ontario, in wal mart, we passed by at the movie section, I said "Sup", then she said "Hey cuttie... later cuttie", I was blushing as HELL... I LOVE her, Bella THorne, - SmoothCriminal
I love her and Miley so MUCH, AND I DON'T WANT TO HIDE IT ANYMORE, If i go famous 1 day i'll sing the song "I JUST CAN'T STOP LOVING YOU", with them - SmoothCriminal
BELLA is the best.I love her so much.After her is Zendaya.I love them.
I love you on shake it up
13
Emily Osment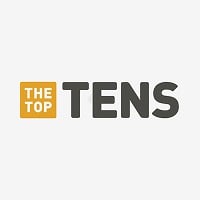 Hannah Montana
14
Debby Ryan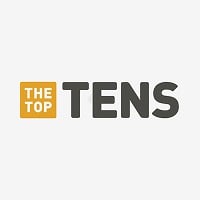 Deborah Ann "Debby" Ryan is an American actress, director, and singer. Ryan is known for starring as Jessie Prescott in the Disney Channel Original Series Jessie and as Bailey Pickett in Disney Channel's The Suite Life on Deck.
She is the best actress to ever appear on Disney Channel period!
It's not that she's he best actress. She's just the most involved. She was in:
Jessie
Radio Rebel
16 Wishes
Suite Life of Zack and Cody
Suite Life on Deck
Suite Life the Movie
Debby Ryan really deserves to be here.she is the best actress ever
15
Laura Marano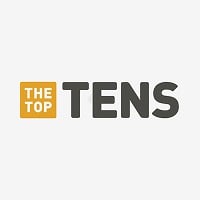 Laura Marano is an American actress and singer, best known for her starring role in the Disney Channel series Austin & Ally as Ally Dawson.
I feel like she needs to contribute to Disney more to be considered the Queen of Disney.
She is so talented! She can sing and act! She is also smart because she is on Are You Smarter than a Fifth Grader! - Rauraloverxx
1. She is very talented
2. She is not a slut,. Nor a brat
3. She has a great voice
4. She's normal (in a good way)
5. She's funny
16
Sabrina Carpenter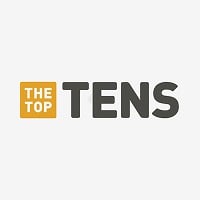 Sabrina Ann Lynn Carpenter is an American singer, songwriter and actress. She stars as the young version of Chloe Goodwin in The Goodwin Games and as Maya Hart in the Disney Channel series Girl Meets World. She plays Jenny Parker in the Disney Channel Original Movie Adventures in Babysitting . (She) ...read more.
I really don't like her she tends to show off to much look at her pics she is still a baby but I love the way she sings all these actresses wear too much makeup!
She's very inspirational to all the younger girls who don't seem to know if they don't fit in. Go to one of her concerts they are legit so inspirational
17
Dove Cameron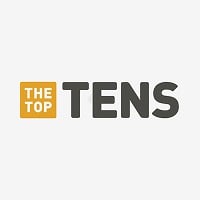 Dove Cameron is an American actress and singer. She is known for playing a dual role as both title characters in the Disney Channel teen sitcom Liv and Maddie.
Liv and maddie. Shes hysterical - jaythomo
18
Peyton Roi List
Peyton List is The Queen of Disney.
Peyton is a beautiful talented she likes their fans.
It is not a proud and working for charity.
The Cutes and Butifuls
Very beautifull talanted coolst love fans
19
The Blue Fairy
She is very beautiful, and could see nobody better for the job. She is lively, graceful, and sweet.
She should be the new face of Disney.
20
Vanessa Hudgens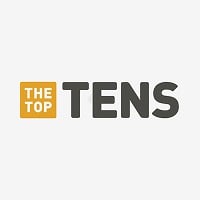 Vanessa Anne Hudgens is an American actress and singer. Hudgens rose to prominence playing Gabriella Montez in the High School Musical series.
21
Olivia Holt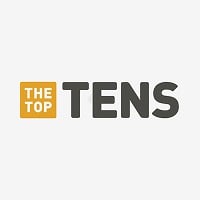 Olivia Hastings Holt is an American actress and singer who starred in the Disney Channel Original Series I Didn't Do It.
Hot young lady.
Shes hysterical in I dident do it - jaythomo
22 Anastasia Tremaine
23
Megara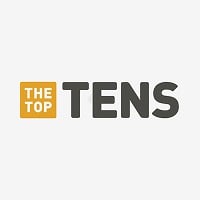 Meg is a heroine from the Disney movie Hercules. Meg is the love interest for, the protagonist, Hercules. Meg sold her soul to Hades for her boyfriend's freedom. However, the (soon to be ex) boyfriend ended up cheating on her. Meg is scared of getting hurt again. However, once she sees how genuine Hercules's ...read more.
24
Jasmine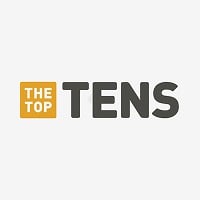 She is a fictional character who appears in Walt Disney Animation Studios' 31st animated feature film Aladdin (1992).
25
Pocahontas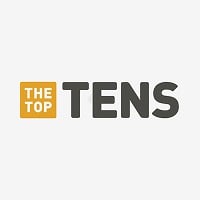 Pocahontas is a title character in Disney's 33rd animated feature film Pocahontas, and its direct-to-video sequel Pocahontas II: Journey to a New World.
Yes please! Make her the Queen of Disney and the leader of the Disney Princesses! She was real so she deserves that respect! - AngelOfTheSkyStarsMoon
26
Christy Carlson Romano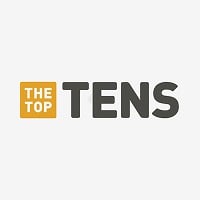 Christy Carlson Romano is an American actress and singer. She is known for her role as Ren Stevens in the Disney Channel sitcom Even Stevens, and as the voice of the titular character in the Disney Channel animated series Kim Possible.
REN IN EVEN STEVENS, KIM IN KIM POSSIBLE! Do I even need to say more. Both shows to me were iconic and why was her name not included. This list was clearly made by 5 year old because the list is made up of the new disney kids who can't act and can't actually sing.
27
Victoria Justice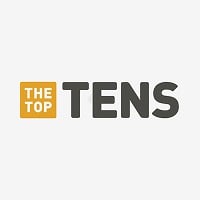 Victoria Dawn Justice is an American actress and singer. She debuted as an actress at the age of ten and has since appeared in several films and television series including the Nickelodeon series, Zoey 101 and Victorious.
Victoria Justice is Nickelodeon. She should be the Queen of Nickelodeon, nor Disney. Maybe if she joined Disney then she could become the Queen of Disney.
28
Rowan Blanchard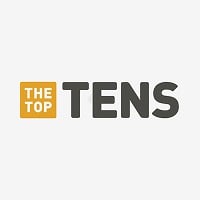 Rowan Blanchard is an American actress. She is known for her role as Riley Matthews on the Disney Channel series Girl Meets World.
Very good actress and pretty girl. She has the ultimate Disney image and so does Sabrina Carpenter.
29 Drizella Tremaine
30 Princess Odette
31
Idina Menzel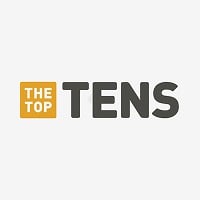 Idina Kim Menzel is an American actress, singer, and songwriter. Menzel rose to prominence when she originated the role of Maureen Johnson in the Broadway musical Rent. Her performance earned her a Tony Award nomination in 1996. She reprised the role in the musical's 2005 film adaptation.
Looking for a Disney queen? Look for experience as queen.
•Played Nancy Tremaine, a New Yorker who married Prince Edward, who should become Queen Nancy to King Edward, after Ruling Queen Narissa was defeated by Giselle and Pip in Disney's "Enchanted".
•Voice of Queen Elsa, Idina Menzel as Disney Queen had added experience with the role of queen of Arendelle, in Frozen, along with powers that easily rival Wizards.
Kristen Bell voice of Princess Anna would have been great, with more time with Disney, alas a crown of authority and power does not always go to the worthy champion princess. Some things are more important than becoming Queen.
Long Live the Queen. (Hopeful return of Enchanted 2, and Frozen 2)
32
Mila Kunis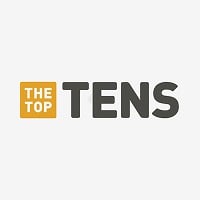 Milena Markovna "Mila" Kunis is an American actress . In 1991, at the age of seven, she moved from the Ukrainian SSR to Los Angeles with her family .
33
Lea Salonga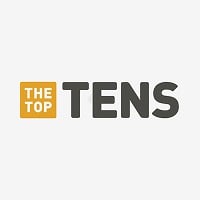 Filipina singer and actress Lea Salonga has released nine studio albums, three live recordings and is involved in at least ten cast recordings.
34 Lady Amalthea
35 Thumbelina
36
Snow White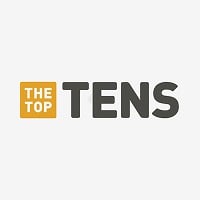 Snow White is a fictional character from Disney's first ever film, Snow White and the Seven Dwarves . She is Disney's first ever Disney Princess and is the only Disney Princess to have her own star on the Hollywood Walk of Fame .
37
Elsa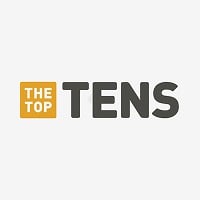 Queen Elsa of Arendelle is a fictional character who appears in Walt Disney Animation Studios' 53rd animated film Frozen.
38
Anna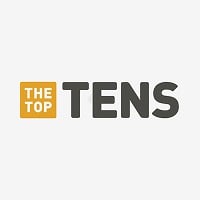 Princess Anna of Arendelle is a fictional character who appears in Walt Disney Animation Studios' 53rd animated film Frozen.
39 Nini Salazar-Roberts
40
Rapunzel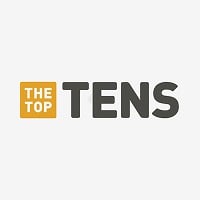 Rapunzel is a fictional character who appears in Walt Disney Animation Studios' 50th animated feature film Tangled, and its short sequel Tangled Ever After. She is the tenth Disney Princess, the first Disney Princess to be CGI-animated, and the first Disney Princess to have freckles or green eyes.
41
Belle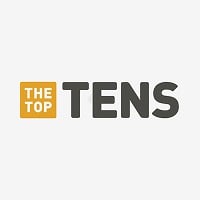 Belle is a fictional character who appears in Walt Disney Pictures' 30th animated feature film Beauty and the Beast (1991) and in the live action remake Beauty and the Beast (2017). Belle is the intelligent and selfless young daughter of an inventor who does not conform to the normal ways of her small ...read more.
42
Maid Marian (Robin Hood)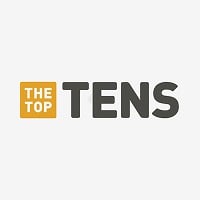 BAdd New Item