Top 10 Will Arnett Voice Roles
For this list we'll be looking at the top voice roles by actor/comedian Will Arnett.

The Top Ten

Bojack Horseman - Bojack Horseman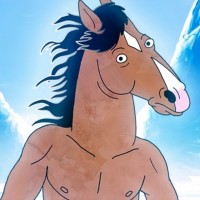 Possibly his most well known voice role to date he also voiced Bojack's father.
The Missing Link - Monsters Vs Aliens

The Missing Link who resembles a fishmonster, he not only voices Link in the movie but also the video game and the Halloween Special Monsters vs Aliens: Mutant Pumpkins from Outer Space.
Lego Batman - The Lego Movie/The Lego Batman Movie

A good spin on Batman in both the Lego Movies and The Lego Batman Movie who is self centered and prideful kind of like Darkwing Duck.
Vlad Vladikoff - Dr. Seuss's Horton Hears a Who

Hired by Sour Kangaroo to steal the clover with the who's not wanting Horton to corrupt the children with the thought of possible life on a single clover.
Mr. Perkins - Despicable Me

The bank president of the bank of evil and Vector's father who Gru seeks to get a loan for his new plan of stealing the moon with a shrink ray however Perkins is a real hardass who is unwilling to give Gru the loan until after he steals the shrink ray for his plan which his son Vector steals before Gru steals in back however even with the shrink ray due to Gru being distracted with the girls Perkins is unwilling to give Gru due to Gru being unfocused and his past few investments being less then successful.
Slade - Teen Titans! Go to the Movies

Not only does his voice Slade but is also a producer on the movie.
Surly - The Nut Job

A guy who looks like Hammy from Over the Hedges douche bag cousin who only looks out for himself and refuses to help out the other animals at the park before being banished for destroying their food supply and later finds a nut shop and is forced to work with the other park animals to pull off the perfect heist.
Karl Horst - Ratatouille

Skinner's German sous chef and apparently has done some shady things in the past and apparently killed a person using only his thumb.
Narrator - Cartoon Network Nood Era (2008 - 2010)
Pod - The Secret World of Arrietty
Arriety's father, Will Arnett provides the English Dub voice.
The Contenders
Lone Gunslinger - Ice Age The Meltdown
BAdd New Item